Last updated on February 4, 2021
Looking for a Bluetooth speaker for your kitchen? Fill your space with sound with one (or more) of the best Bluetooth speakers for the kitchen.
So which one is actually the best? We choose this retro speaker by Dosmix.
If we're talking function, then under cabinet radios are the kitchen's classic sound system. But who wants to stop there? We are following the trends and retro gadgets in the kitchen are all the rage right now. So why not choose something as unassuming as a Bluetooth speaker in this style?
Of course, there are many choices you can make when choosing a speaker, but we suggest you not overthink it. It's not your home entertainment system, and all you want is to play your cooking music when you're prepping dinner.
What to look for in a speaker for the kitchen?
It has to be either durable (waterproof) or decorative enough to be placed out of reach.
Sound quality is not the last consideration either — you don't want a distorted sound (it may look retro but shouldn't sound as such).
Connectivity is critical as you want to be able to connect any smart device to it.
It can play music on its own (radio or USB or memory card).
While we put aesthetic design above all, you are welcome to disagree. That's why we've picked ten of the best speakers you can use in the kitchen. Which one if your favorite?
The shopping links in this article may earn us a commission. This doesn't cost anything extra to you.
Enjoy!
What's Inside
Dosmix Bluetooth Stereo Retro Speaker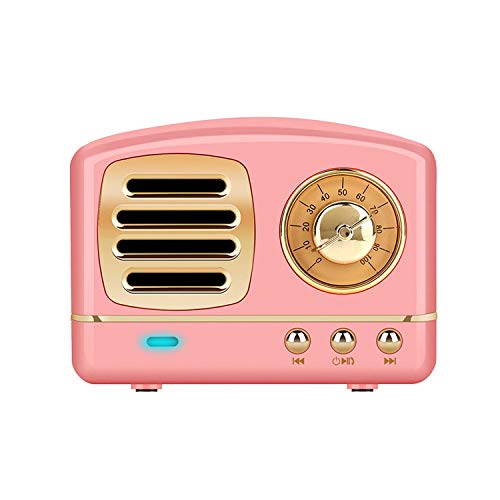 The Dosmix Retro Bluetooth speaker can be packed in your bag, stowed in your pocket, and taken wherever you are, including the kitchen. Take your entertainment along for the ride — you can even take calls from your phone while you're on the go. And when you don't want to miss a call, you can use it with Amazon Alexa too.
Quick facts:
Adorable retro design.
Built-in microphone for hands-free calls.
Connects to Amazon Alexa voice assistant.
Different colors are available.
Tyler Bluetooth Under The Cabinet Universal Wireless Music System
Tyler's TKS2-WH wireless kitchen radio features a 20 station memory with an FM tuner, Bluetooth streaming for smartphones and tablets, an alarm clock that can be programmed with dual settings, a sleep timer, and more! This unique kitchen radio is also Bluetooth enabled with a hands-free speakerphone functionality.
Quick facts:
Under the cabinet radio and clock.
Radio and music system.
Hands-free speakerphone.
Bluetooth connection to your phone.
DOSS SoundBox Pro Portable Wireless Bluetooth Speaker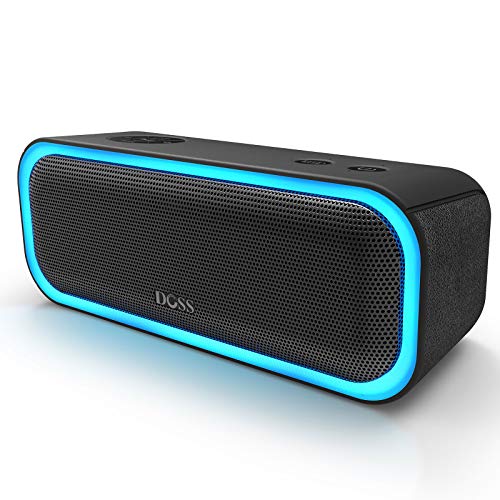 Connect 2 SoundBox Pro speakers for incredible surround stereo pair sound. This music-friendly portable model design is perfect for throwing lifelike parties, sharing a great album or playlist with friends and family, or enjoying an intimate concert experience right in your kitchen. Two full-range drivers and dual passive radiators pump out 20W noise-free stereo sound with enhanced bass, tight mids, and crisp highs, allowing you to turn it up without losing clarity. Though there is some distortion at the highest volume, and the bass can't be that powerful for such a small driver, it's still a very decent sound quality.
Quick facts:
Waterproof device.
Can connect two speakers for surround sound.
Battery-powered.
LoopTone FM AM Retro Wood Radio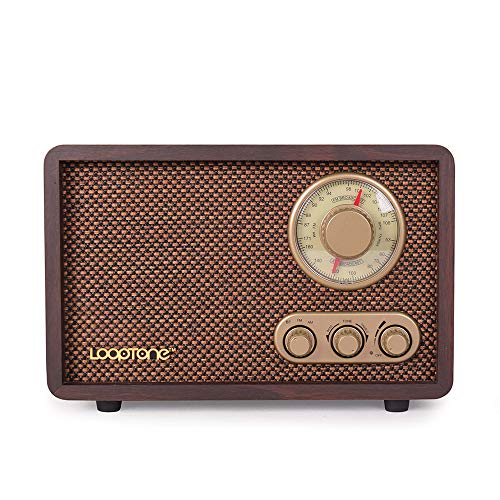 For those of you looking for more of a decor accent than a speaker this design is absolutely nostalgic. This retro Bluetooth speaker can be connected to all of your smart technology — laptops, phones, and tablets.Play your favorite jukebox hits with rich and loud sound on this walnut wood radio. The wooden frame does seem to improve the sound quality.
Quick facts:
Gorgeous vintage design.
AM and FM radio.
Functional retro knobs.
A few styles available.
Dosmix Portable Bluetooth Vintage Speaker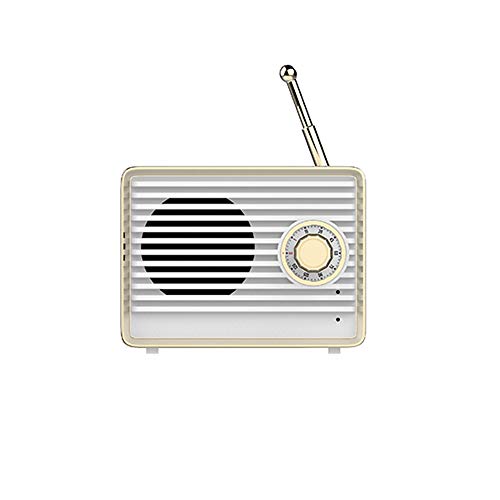 Another small and adorable kitchen decor accent and Bluetooth speaker in one. For such a small device, the high, mid, and low sounds are clear and crisp. Volume control doesn't have to be adjusted much to reach levels that can fill a room or kitchen.
These Bluetooth speakers are equipped with a Bluetooth 4.0 system for easy pairing. They can be connected to just about any device, such as smartphones, tablets, iPads, or computers.
Quick facts:
Battery operated.
Built-in microphone allows you to answer calls.
Bluetooth 4.0 connection to any device.
LarKoo Bluetooth Speaker with Phone or Tablet Dock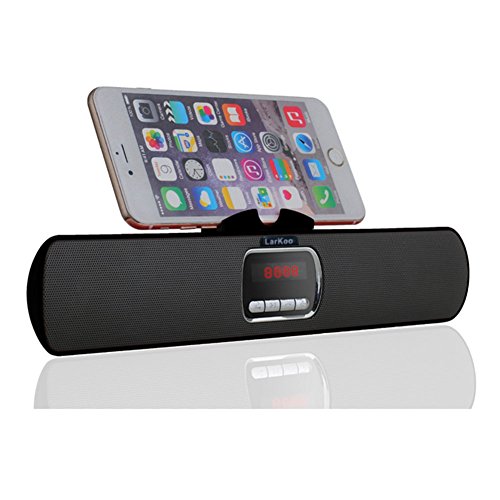 Bluetooth technology lets you play music from up to 33 feet away, or plug in your device with the AUX Line. If you're looking for a dock for your phone or tablet, this is also an excellent speaker for the purpose. This speaker is all about modern design and function to get the job done.
Quick facts:
Battery operated (works with a USB charger).
Bluetooth and AUX connection.
Phone and tablet dock
Travel Case Packed Portable Bluetooth Speaker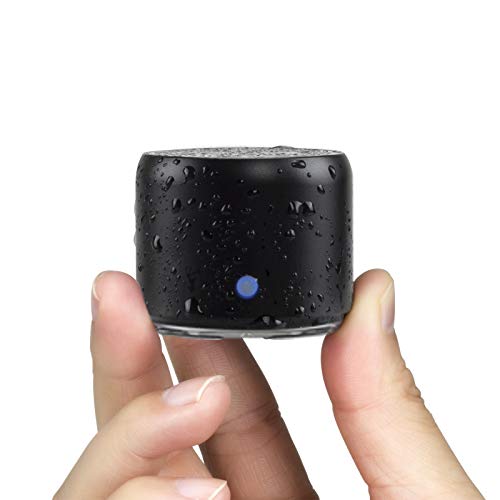 A106Pro mini speaker is small, but it packs a punch! A high-performance driver and passive subwoofer deliver clear sound, impressive bass, and room-filling loudness. This waterproof speaker is easy to carry, yet powerful enough to play your music wirelessly through streaming services such as Pandora or Spotify. While it's designed for traveling, you can use the gadget as an "invisible" speaker in your kitchen.
Quick facts:
Tiny to be "invisible".
Waterproof.
No unnecessary extra features, just the Bluetooth speak, enabling very compact size.
Sound quality is great for its size.
AY Portable Bluetooth 5.0 Speaker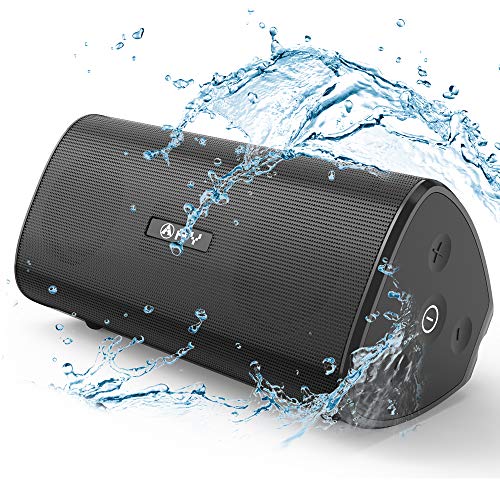 This Bluetooth speaker uses a high-performance 30W driver with sophisticated noise reduction technology, delivering premium surround sound with lower distortion. Even in noisy areas, it offers crystal clear quality sound. A built-in 5000mAh rechargeable lithium battery allows you to listen to your favorite tracks for up to 24 hours. This speaker is designed for outdoor use and will definitely withstand kitchen abuse.
Quick facts:
Battery operated with USB charger.
Waterproof and durable.
Bluetooth 5.0 and AUX connection.
Emerson SmartSet Alarm Clock Radio with Bluetooth Speaker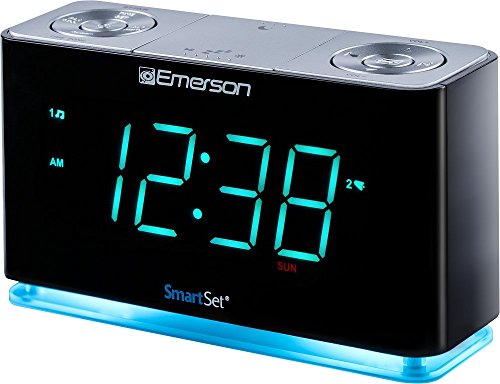 This wireless Bluetooth speaker has a built-in digital tuning FM radio. It also features 20 station memory slots to save your desired stations. The AM/FM clock even automatically sets itself with just one push of the button! And it has an easy-to-read 1.4″ cyan LED display screen that's dimmer controlled.
Quick facts:
The gadget has a full pack of features, from radio to clock and more.
Bluetooth and USB connection for smart devices.
Great if you want a clack for the kitchen too.
Coca-Cola Can Bluetooth Speaker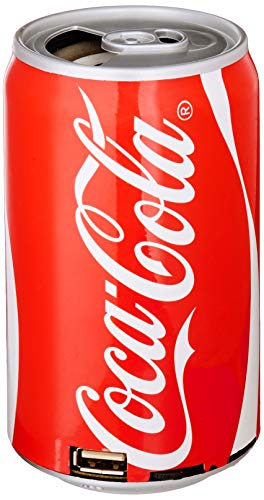 Want to completely camouflage where the sound comes from in your kitchen? Use this novelty Bluetooth speaker in the form of a Coca Cola can. It will blend in on your countertop right away. This multi-functional Bluetooth speaker comes with various functions. Your choice of music can be played via Bluetooth from devices such as your phone, tablet, laptop or computer. The speaker also allows you to play music via a USB cord, an aux cord, or a TF card.
Quick facts:
Novelty design.
Multiple connections.
Built-in FM radio.
Continue reading:
Disclosure: As an Amazon Associate we earn from qualifying purchases.