Last updated on September 5, 2021
Lighting is critical in any room design and especially the room where everyone gathers. So here's the best way to light your family room. Read on!
While the kitchen is usually hailed as "the heart of the home," a strong case can also be made for the family room. After all, when it comes to bringing families together, it's hard to argue against the one area of your home that actually has the word "family" built into its name.
However, inviting and livable family rooms don't happen on their own. Rather, they rely on a variety of design elements to reach their full potential. One critical component? Lighting. Here's a closer look at why lighting matters so much, and how to use it to enhance the look and feel of your family room.
What's Inside
Why Lighting Matters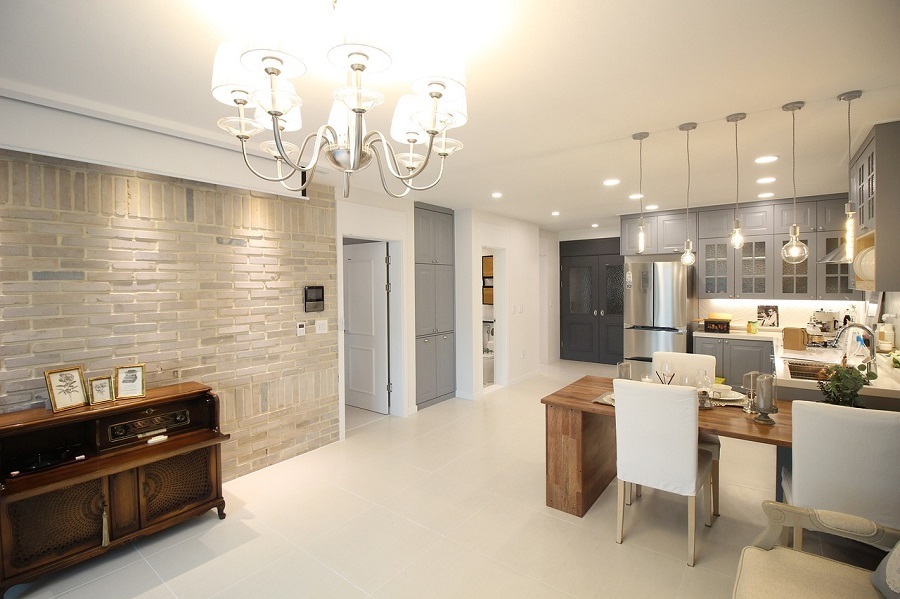 From a practical perspective, good lighting in your home is of critical importance – and in family rooms, it's especially vital. Not only is the family room often one of the largest spaces in the home, but it's also a popular hub and gathering spot.
From reading and relaxing to watching television, doing homework, and playing games, this central area of the home plays host to a variety of activities. As such, lighting not only needs to accommodate all of these tasks throughout the day (and night), but it should also be comfortable and inviting.
The Layered Lighting Imperative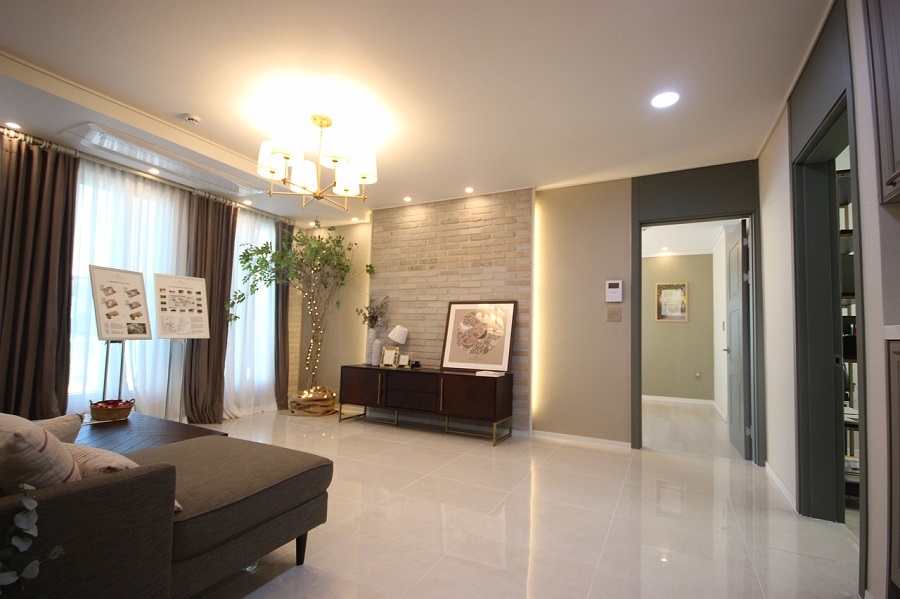 Layered lighting is a fundamental component of lighting design. In short, the best indoor lighting plans feature a blend of three core lighting types: ambient (general), task, and accent. Common examples of these lighting types include hanging chandeliers, hanging wall lanterns, floor lamps, wall lamps, wall sconces, and recessed lighting.
By incorporating all three kinds of lighting in your lighting plan, you'll achieve a functional, pleasant, and balanced result that easily accommodates the many ways you use your family room.
High-Quality Lighting: Practical, Purposeful, Beautiful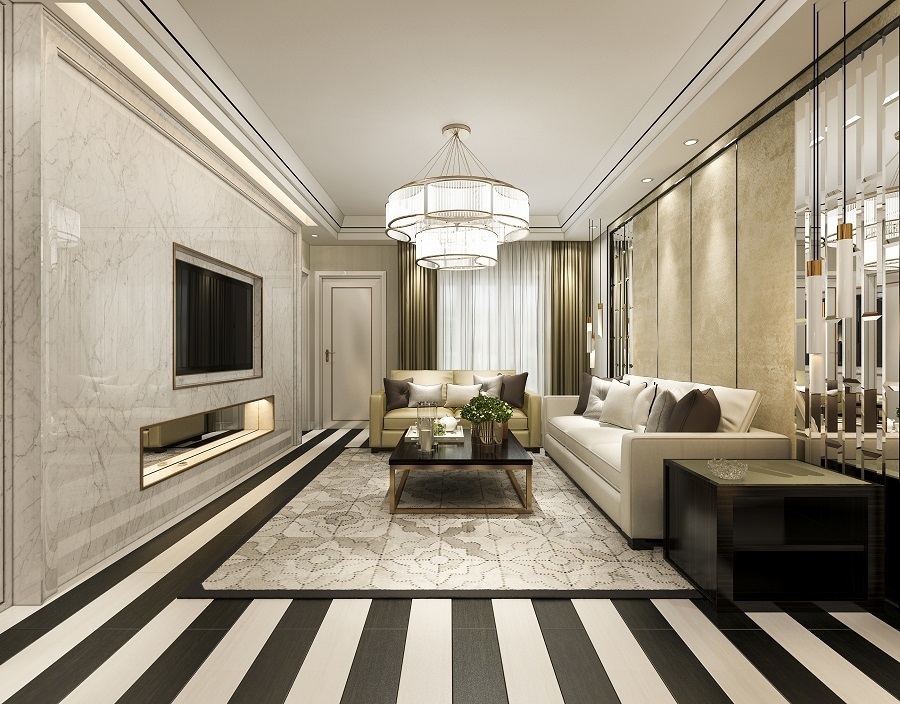 Lighting is inherently practical by nature. However, it's also much more than that. In addition to impacting the amount and quality of light in a room, unique lighting fixtures can also serve as design elements in and of themselves. Everything from unique fans to modern wall sconces not only help illuminate spaces, but also add beauty, style, and personalization.
Take a gorgeous chandelier, for example. In addition to providing ambient light to see by, this dramatic light fixture helps set the tone of the space while simultaneously showcasing the taste of the homeowner.
Elegant indoor wall lighting, meanwhile, adds visual appeal while also serving as accent lighting for a treasured family portrait or piece of art. And, of course, ceiling fans for a living room have the potential to do triple-duty by lighting the space, becoming a focal point, and making the environment more comfortable.
Tips for Choosing Family Room Lighting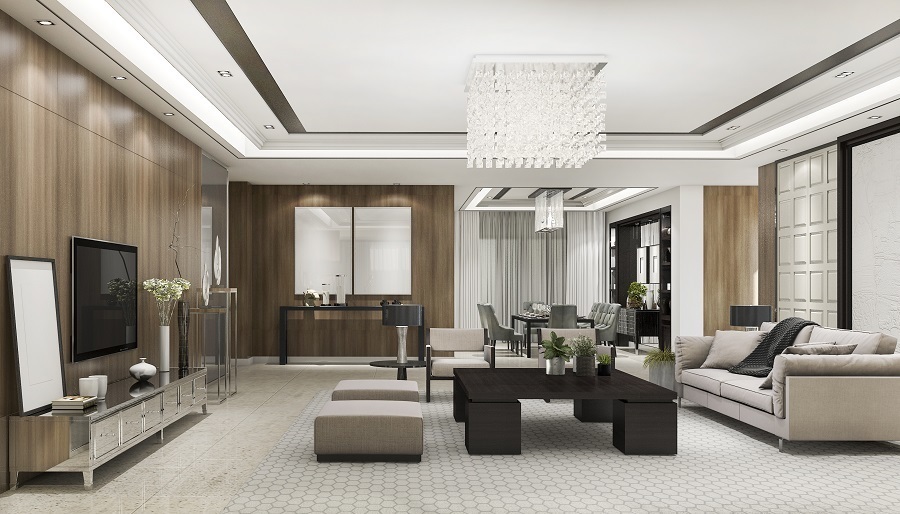 Now that we've covered why lighting matters and how it serves both form and function in family rooms, it begs the question: How do you choose light fixtures that will meet your wants and needs? The best place to start is by considering the space and how you'll use it. Remember: The best lighting plans are designed to match how people live in their homes.
Additionally, many people assume that more lighting means better lighting. As anyone who's ever spent time in a harshly lit room already knows, this couldn't be further from the truth. To avoid this issue, stick with quality over quantity.
Lastly, many homeowners are misguided in thinking of lighting as an afterthought, as opposed to a priority. They also see it as a place to save money, which is also a mistake. While high-end lighting may be more expensive, it directly influences how your family lives in your home – and we can't think of a better investment in your family's quality of life than that.
If you've ever been in an especially warm and welcoming family room, but you couldn't pinpoint exactly what made the space so special, odds are lighting was a major contributing factor to the room's appearance and ambiance. Whether you're decorating your family room from scratch or looking to improve the space's functionality and feel, there's no easier or more expressive way to do so than with high-quality lighting.
Continue reading: