Last updated on October 2, 2020
Are you decorating a living room with a classic black sofa? Here are the best decorating ideas to help you create inspiring interiors.
What do we know about the black sofa? It can be fabric covered or leather. In both cases, its color dictates its use in the interior design. It's classic in the sense that it's timeless and goes with almost anything. But certain styles and ideas go with it the best.
We are going to talk about these ideas in this post. We'll take some exciting and inspiring examples, dissect them and see why they work. Hopefully, this will give you some ideas on how you can apply them to your living room decor as well.
What's Inside
Black Trim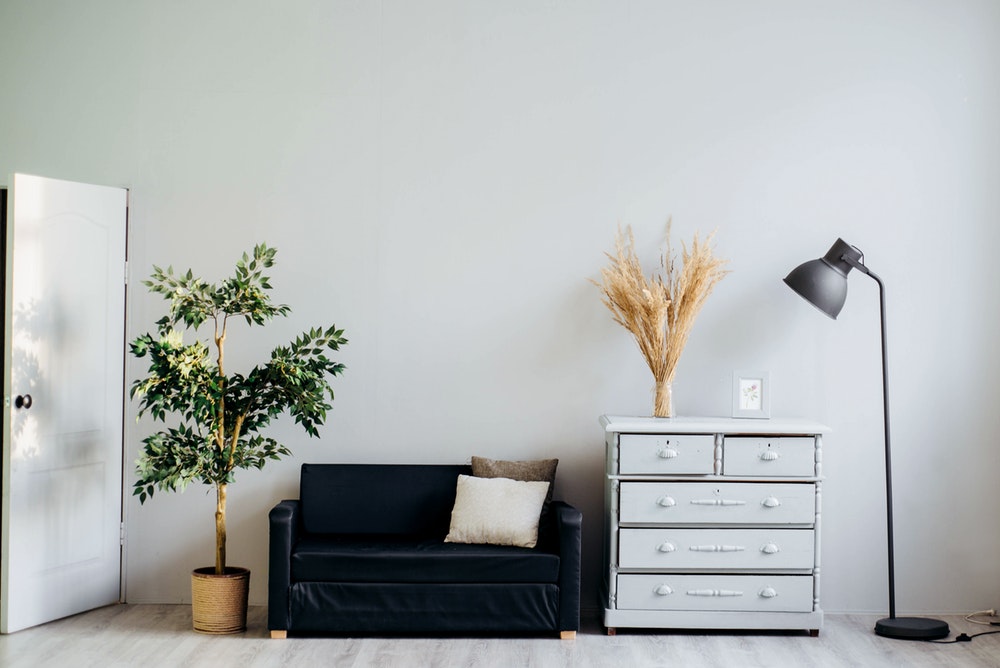 Black color as the accent doesn't create much decor interest. Unless you make a pattern of it. So use black fixtures, hardware, and trim to go with it. For example, this dresser makes use of this idea well, creating a beautiful accent pattern.
Subtle Red Accent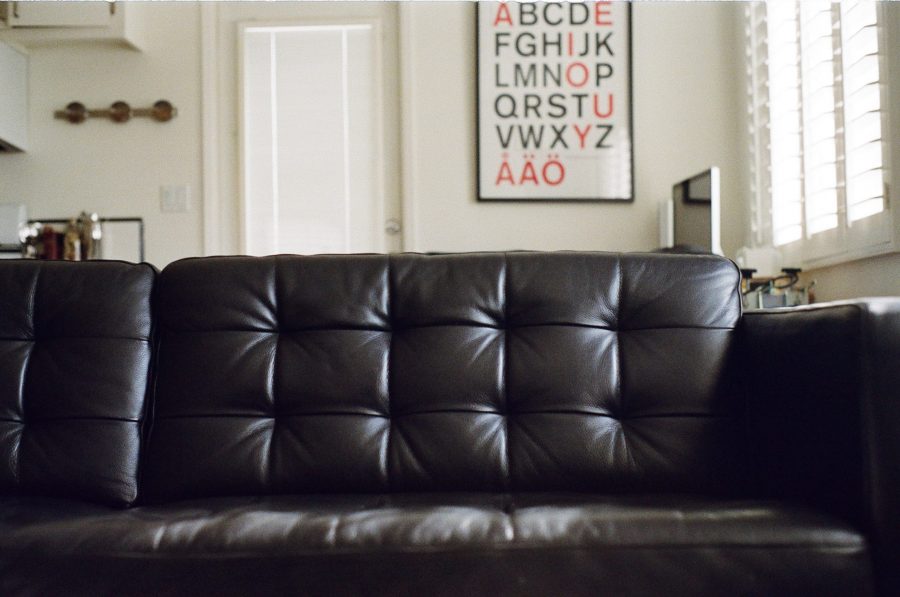 The black color makes red accents stand out. So having a black sofa in the living room allows you to use even subtle detail of red. Be it a few small accessories or splashes of the color in wall art.
Modern Accents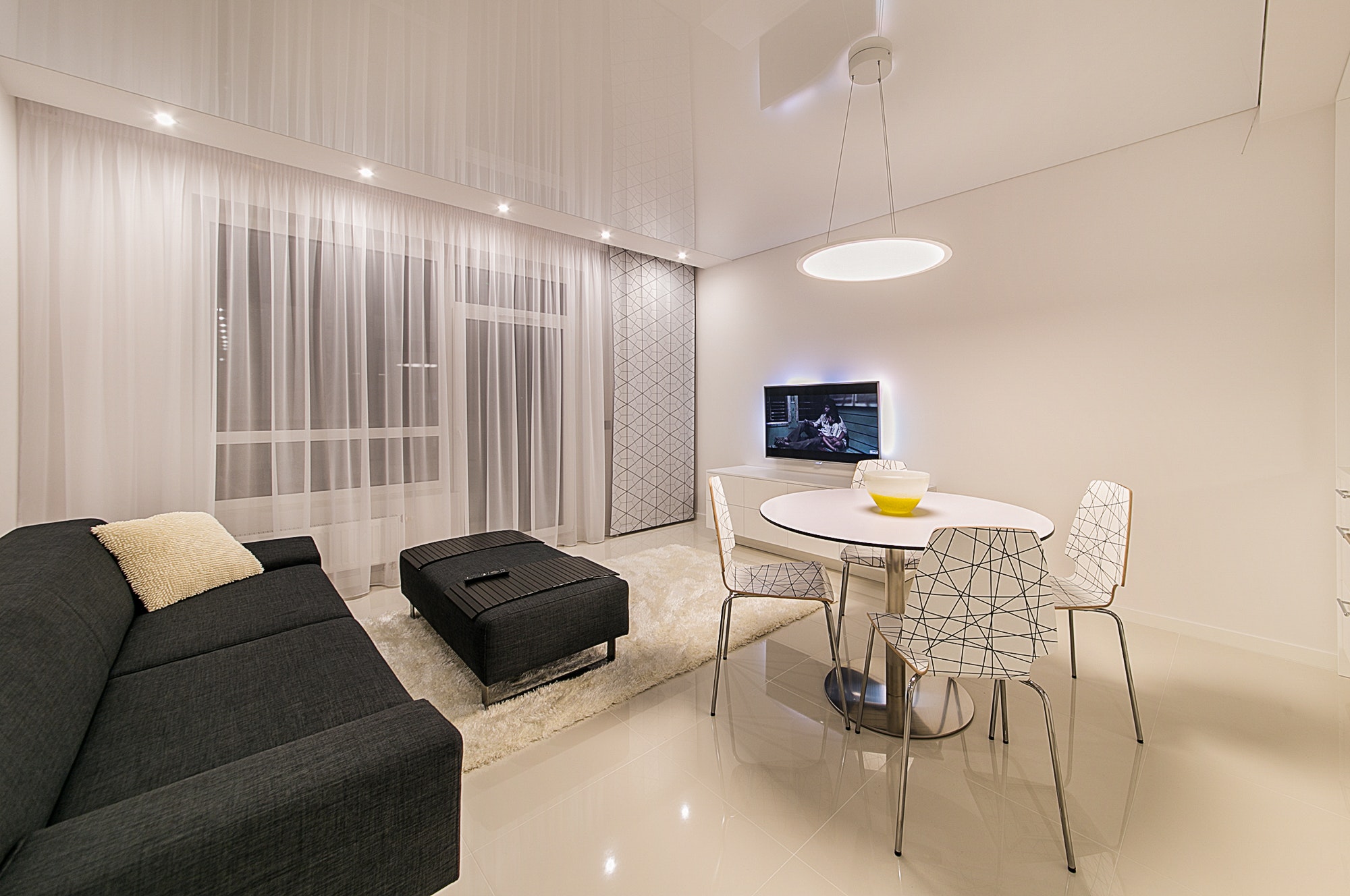 The black fabric isn't a demanding decor feature – you don't need to go far to complement it. Modern chairs in a string art style create enough visual interest to make this interior click.
Multicolor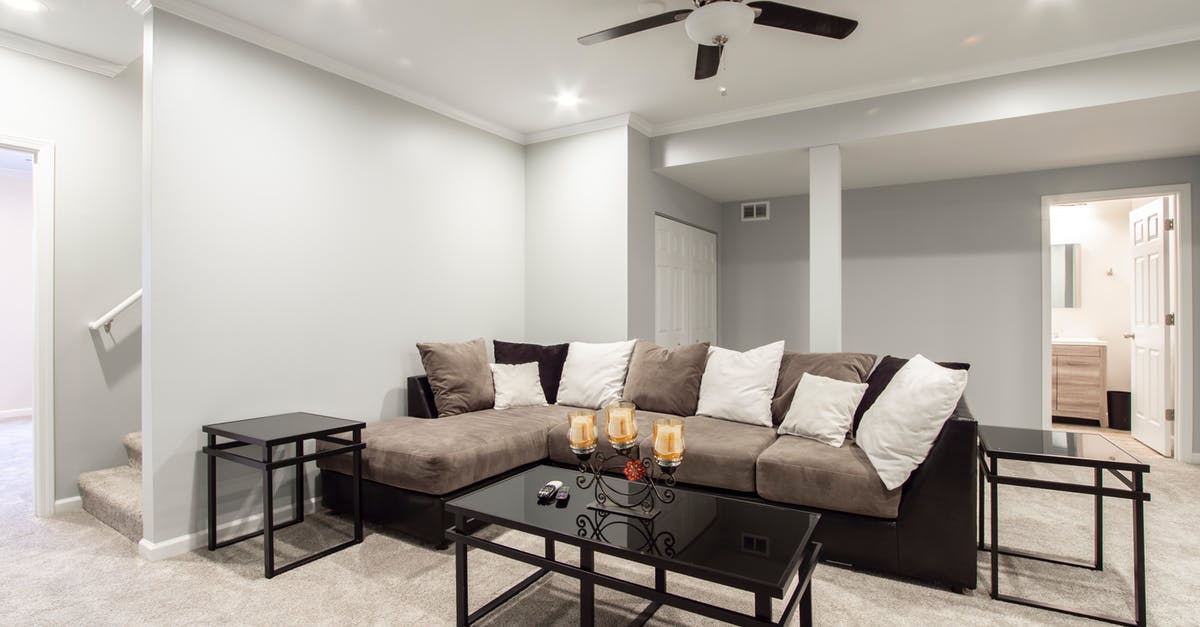 The sofa doesn't need to be uniform. So you can use different colors of cushions to create an interesting pattern. Even if it's just a shade of grey. The pattern makes a subtle feature that draws the eye.
Fur Throws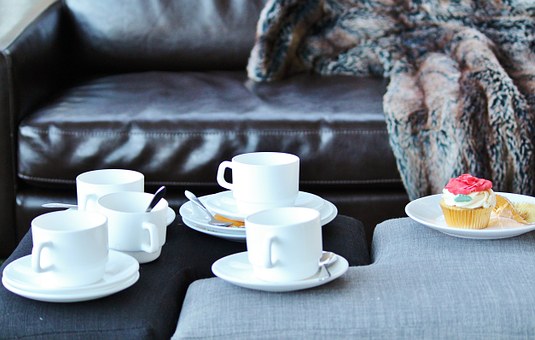 Fur (faux) throws look beautiful with a black sofa, especially if it's leather. It creates a luxe feel to it. And you want that in your decor if you're going after a classy look.
Boho Patterns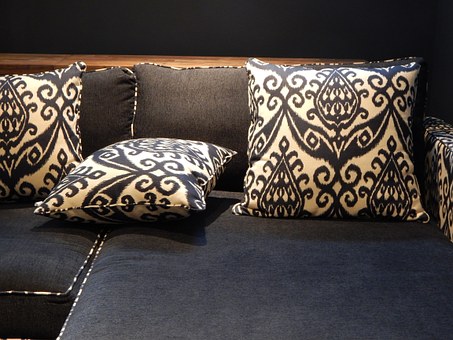 As you've already mentioned before, patterns make black interesting. So a few accent pillows in an attractive boho pattern will go a long way to create a feature from your black couch.
Black and White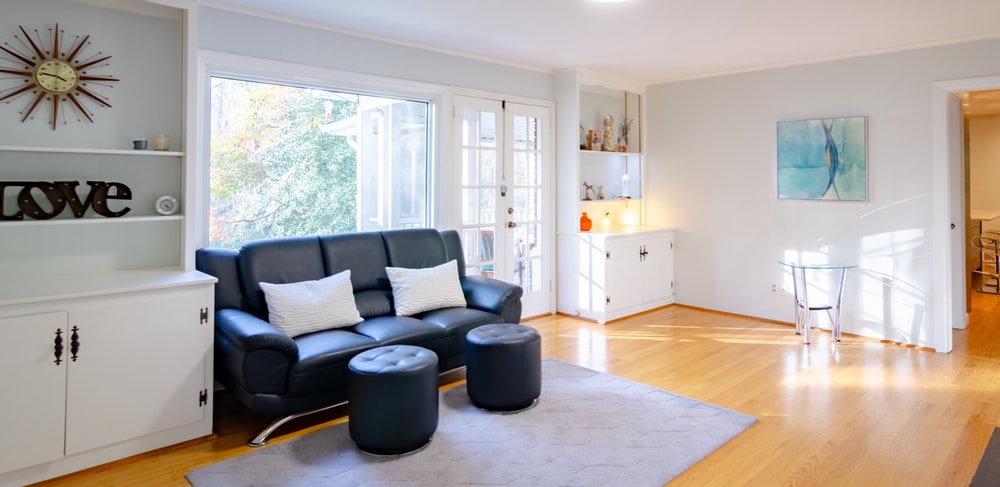 There's a sure way to make a black couch stand out. And it's using as much white and light colors as possible. It's a classic combination.
Playful Accents
This interior design with a black sofa is captivating because of the clever mix of decor styles. On the one hand, it's classy traditional with beautiful ceiling embellishments, crystal chandelier, big bay windows, the fireplace feature, and the gallery wall. On the other hand, the choice of vibrant pink and yellow accents colors makes it playful.
Black Accent Wall with Stencil Art
Black creates so much drama, especially if you choose to create an accent wall in the same color. Of course, it can't be all black, and we can see the choice of stencil art that adds visual appeal. The glossy coffee table and a black and white rug anchor the room as a reflection.
Red Throw Pillows
The most common and best fitting throw pillow style and the color is, of course, red. It's the easiest way to create visual appeal by sprinkling accents of it around the room.
Contrasting Floor and Ceiling
Creating contrast is one of the best decorating techniques. You can do it without fail almost always. Imagine two layers (upper and lower) and design each of them in contrasting colors. So the furniture and floor are dark, and the walls, the ceiling, and lighting fixtures are bright.
Classic Features
A black sofa is one of the go-to ways to keep the classic features of a room and make the best of them. It doesn't add anything but doesn't take away either. It helps to highlight the features of the place you like the most.
Dark Walls
Dark walls are used to make large rooms look cozier. And so does the black sofa. Of course, to avoid it being overwhelming, we can use a bi-color design (black and green, in this case).
Dark Room
There's so much drama in this interior. Dark colors are heavy and imposing. And at the same time, it's one of the best tools to create luxury interiors.
Dark Wood Beams
Matching accents is one of our favorite design techniques. So in this interior, we have black furniture and dark wood ceiling beams which create an excellent feature.
Red Kilim Rug
The red kilim rug is the ideal anchor for this room dominated by a dark color scheme. The idea for this interior is a rockstar-inspired living room, and it is achieved by combining a few features in different styles. The black leather sofa, the kilim rug, the vintage dresser, a modern chandelier, and furniture.
Pattern Wall
Two this are important in this interior. The designer aims to create a luxe style and keep the design sophisticated with as little color as possible. Thus, using patterns, metallic hardware, glass furniture, crystal chandelier, and our favorite black couch make a harmonious combination in this setting.
Glass Features
Black is heavy and overwhelming, so it's balanced only by bright and translucent features. Which is precisely what's going on in this modern farmhouse interior. The mix and match of classic and contemporary is brilliant too.
Ying and Yang
So the idea for this concept is to create a balance from two opposite colors. Ying and yang. It is complemented by natural wood (floor and table) and red accents. It's a simple yet high impact design.
Art Deco
Art deco is back, and it brings the black Chesterfield sofa together. We don't mind at all, as it creates exciting and inspiring interiors.
Continue reading: