Last updated on May 17, 2022
Are you making a statement in your living room decor with a teal sofa? It's one of the top interior accents, and here are the best ideas to use it.
We see a lot of use of teal furniture in modern interior. It's one of the best tools designers use to make an accent that counts. The color stands out easily and carries a lot of visual weight. So whatever your interior style, you can probably use a teal couch to add character.
There are, however, certain considerations to keep in mind. And we will go over these in this post. Use the following ideas to make the best use of your accent furniture.
What's Inside
Design-Forward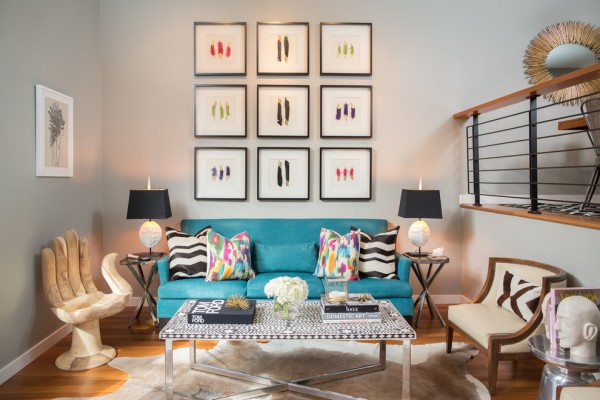 Stylish, design-forward interiors are highly sought after. Indeed, only top designers can create such a design that's full of detail yet harmonious. It sets the mood and sends a message. And the teal sofa? It's the perfect accent and a piece of statement furniture in this setting.
The Rug in a Shade of Yellow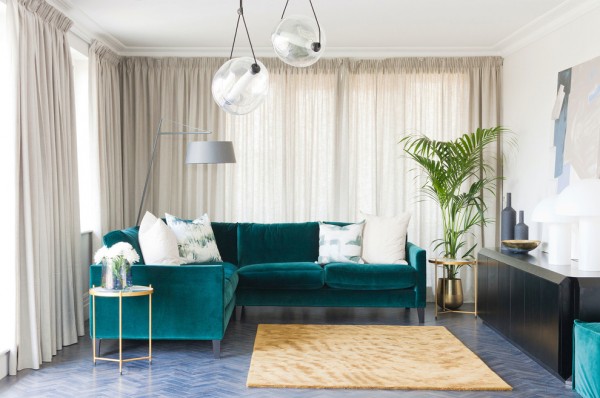 If we're talking about what accent colors go well with teal, it's a shade of yellow. So an area rug in this color would anchor the interior well. The walls and curtains may use a toned down shade as well. Again, it gives more power to the teal couch.
Rose Quartz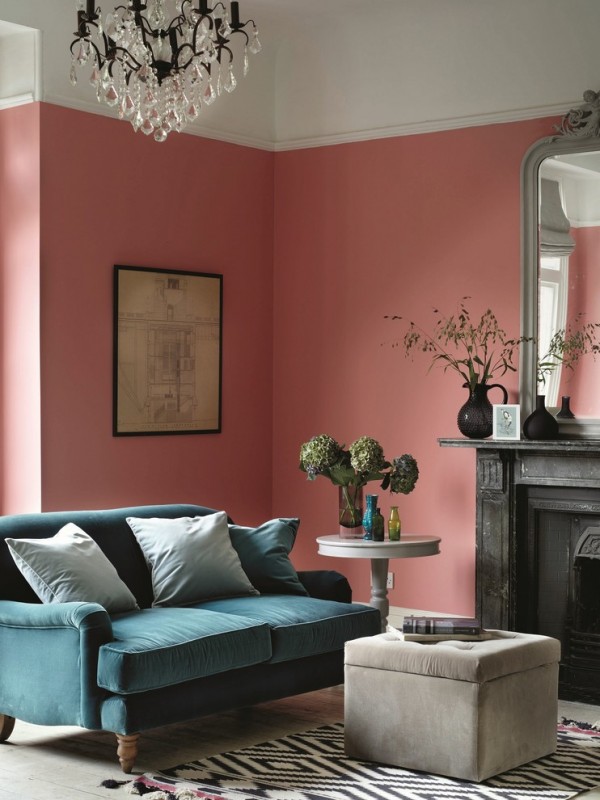 For the past couple of years rose quartz was the chic color be-all-end-all. It was everywhere as the accent and even as the primary color. Let us tell you; it works a charm with teal. And while it may be going away soon, you can still make an exciting interior using this combination.
Yellow Walls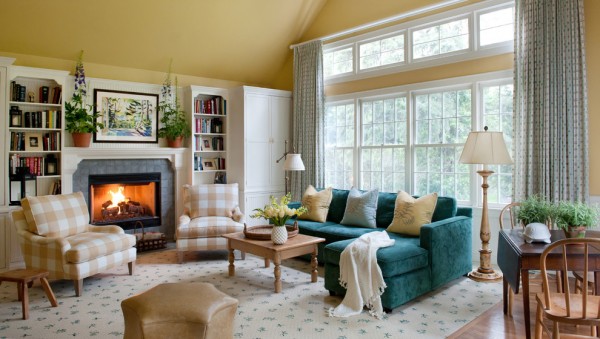 Being the shade of blue, teal, of course, goes well with the opposite on the color wheel – yellow. Choose a soft shade of this color for the walls. Lots of wood textures go with it well as a natural tone of yellow.
Black and White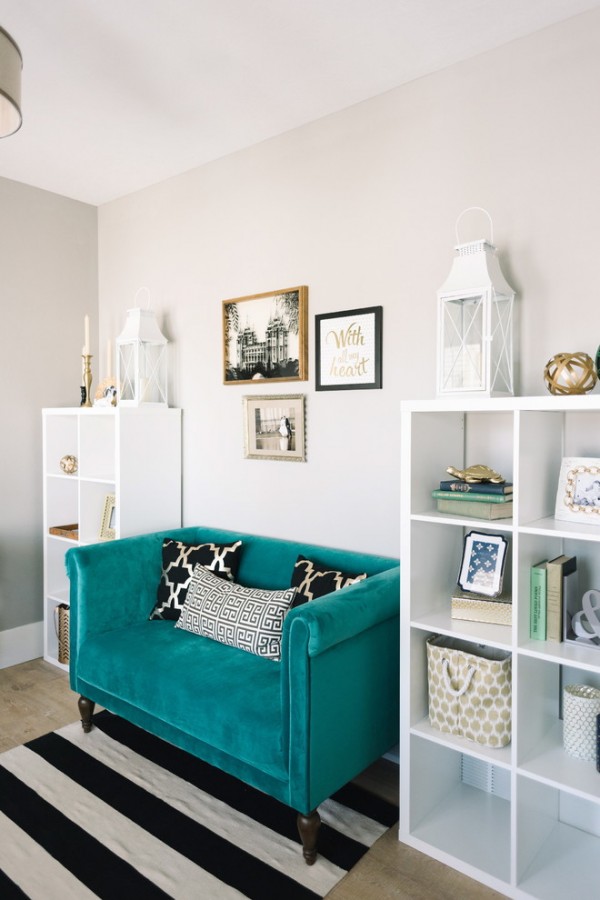 This designer has set out to create a modern chic interior. And they have succeeded by limiting the scheme to black and white and adding a teal sofa as the statement.
Neutral Modern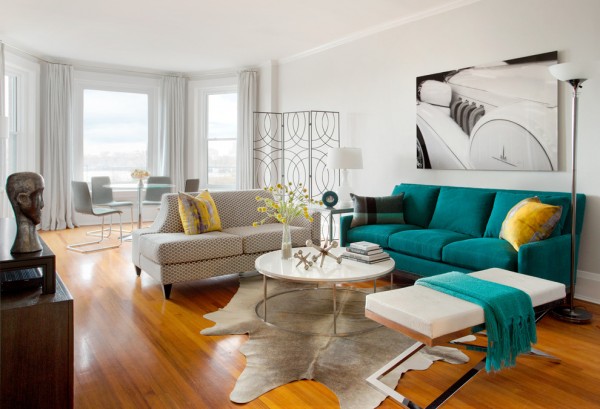 Here's how a teal sofa can transform a neutral interior. Nothing else stands out in this living room as it is the modern furniture, white walls, and simple metallic accents create a uniform look. Enter the accent sofa. Teal makes the design explode.
Teal Leather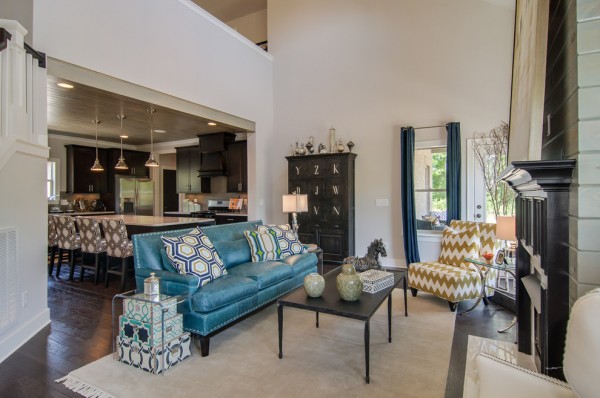 Leather is a luxe element that makes the interior classy. Teal leather is a unique statement that makes the interior fun. So we have the all serious classic interior brightened up with the unexpected use of teal.
Functional Design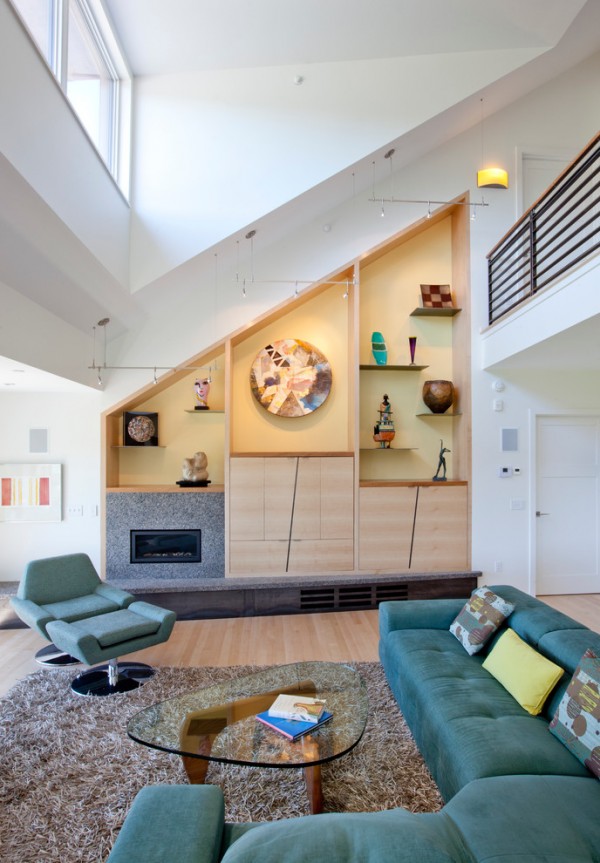 When it comes to practical design, we are used to strict shapes and forms that make use of space most efficiently. This puts the interior decor into a frame that's hard to escape. We do that with color. A teal couch breaks this visual ordeal.
Earthy Tones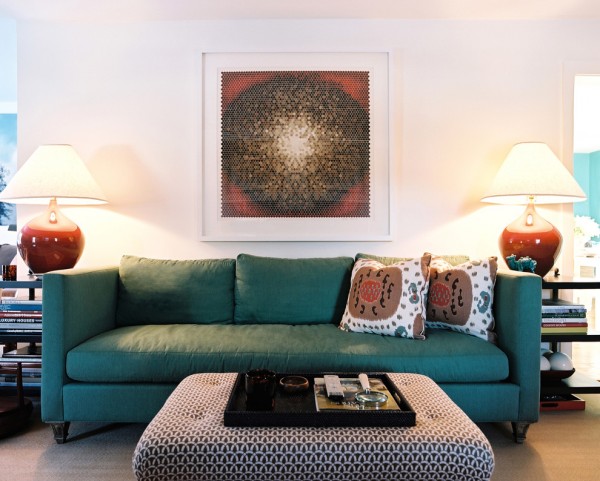 Looking for more color combinations to go with a teal sofa we find earthy shades of brown. This color works as the intermediary between light walls and the vibrant teal. It softens the blow and makes the place look more serene.
Rustic Style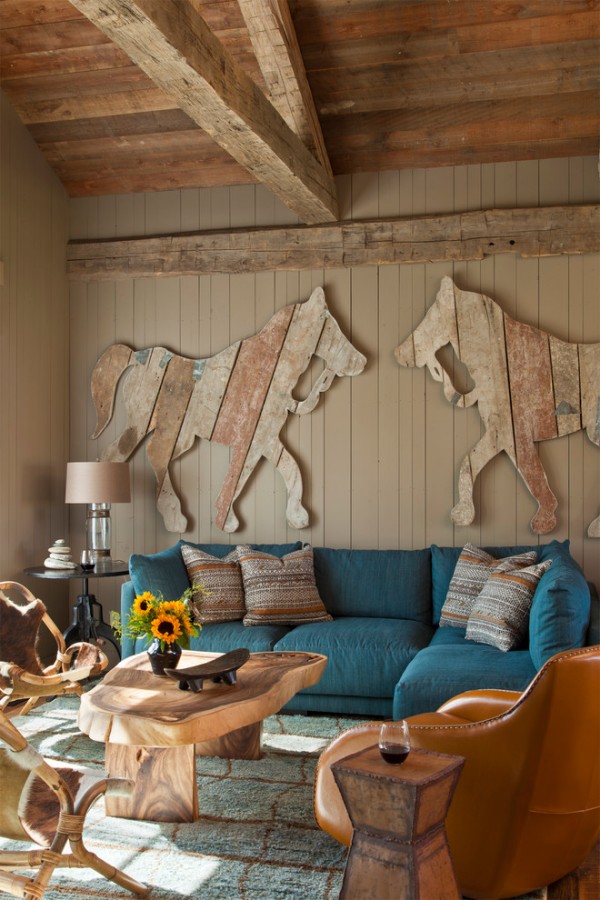 If we expect teal to be used in modern interiors, we find it as a surprise in rustic design. It's not a rustic color. That's what makes it unique and creative. It adds an eclectic pop that creates a strong character. It breaks the rules.
Wall Art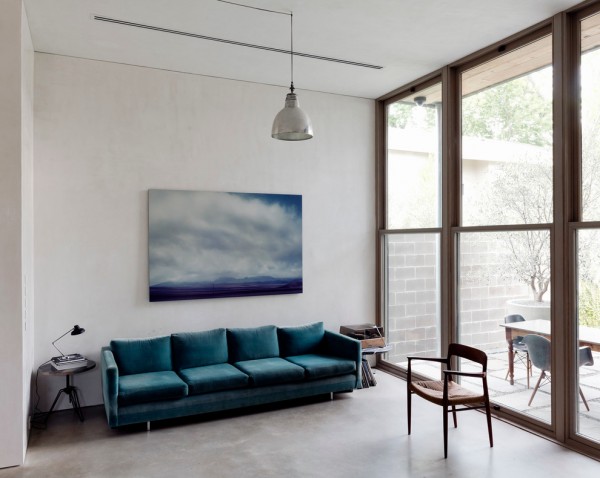 Wall art that uses the same color scheme as the couch (or an extension of it) makes the statement of the furniture more powerful. It's a simple choice too. You don't need to find a new combination to make it work – use what you already have.
Accent Rug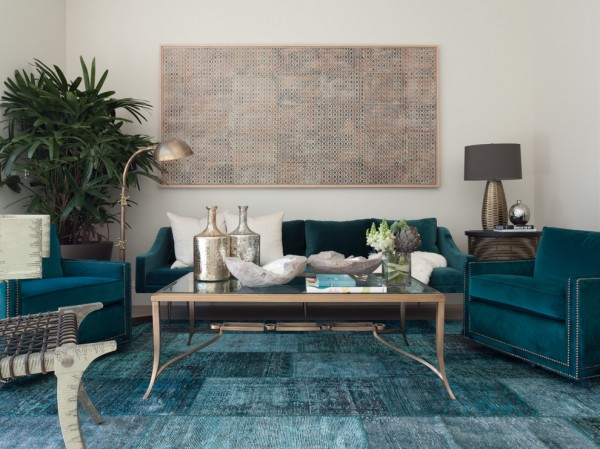 Similarly, the same principle applies to area rugs. Just as you make the statement with the wall art, you can do it with the carpet. The same color scheme anchors the room well, and your sofa has a much higher visual impact too.
Dark Grey Walls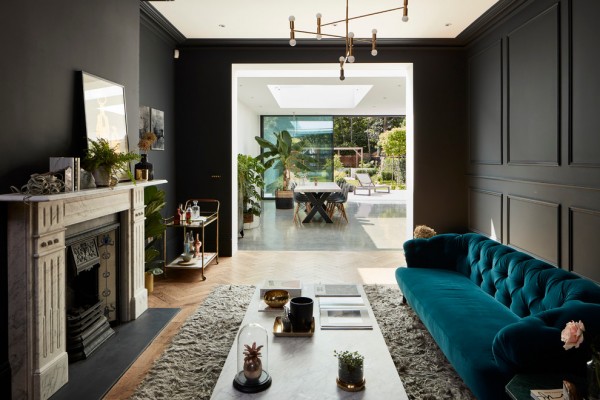 Dark colors create not only drama but sophistication too. How does your teal sofa fair in this color scheme? Well enough! It helps if the design is more sophisticated also (Chesterfield style).
Continue reading: