Last updated on November 26, 2023
Ensuring comfortable temperatures in your home is more than just a luxury—it's vital for work, play and rest. Every home has unique cooling requirements, influenced by factors such as property size, layout, location, and one's own personal preferences.
To meet these diverse needs, today's consumers have the choice between portable and fixed air conditioning units. This choice, however, often raises numerous questions about functionality, cost-effectiveness, and efficiency. In response, we delve into the key points differentiating these two solutions to help you make an informed choice.
What's Inside
Portable AC Units
Known for their ease of installation and mobility, portable air conditioners are a flexible solution especially for homes with space limitations or architectural restrictions. Moving from room to room, they can cool specific areas as and when required, helping avoid wastage of energy.
Pros:
User-friendly: Easily installed and relocated.
Cost-Effective: Inexpensive to purchase and requires lesser professional maintenance.
Supplementary cooling: Works well for small spaces or as a supplemental cooling unit in larger spaces.
Cons:
Lower Efficiency: Generally lower energy-efficiency ratings than fixed units.
Noise: Can be louder than its stationary counterparts.
Requires Venting: Although portable, they still need access to a window or a custom vent for exhausting hot air.
Fixed AC Units
Fixed or central air conditioning units are substantial investments that offer a higher level of comfort. Through a programming functionality, they maintain a constant temperature across the house ensuring a cooler environment without manual intervention.
Pros:
Efficiency: Higher BTU (British Thermal Units) outputs result in more efficient cooling.
Less Noise: Components are located outside, leading to quieter operation within the home.
Adds value: Can improve the value of your property – a significant consideration if you are planning to sell.
Cons:
Installation: Requires professional installation that can be expensive, invasive and time-consuming.
Maintenance Cost: Ongoing costs for maintenance checks and repairs can add up.
High Energy Usage: Uses more energy overall, leading to higher ongoing costs.
Factoring in the Extras: Costs, Green Factor, Warranty, and Longevity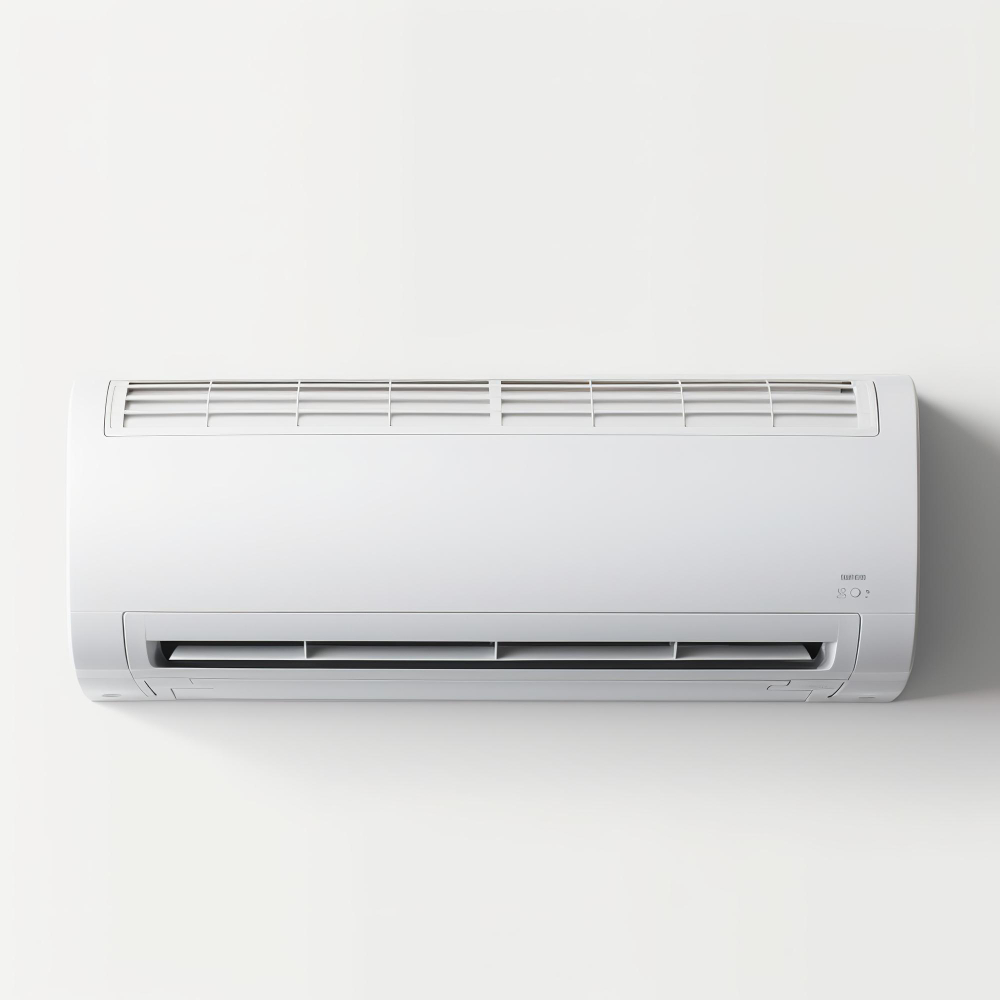 Among the many factors to consider when choosing between a portable and a fixed AC unit, the following — costs, eco-friendliness, warranty, and longevity — are of crucial importance.
Portable AC Units
Costs: Portable units are generally cheaper both in terms of initial purchase price and installation costs. However, running costs can be higher due to lower efficiency.
Green Factor: Portable ACs, while less efficient than fixed units, can be an eco-friendlier option by cooling specific areas versus entire homes. This can result in less overall energy consumption.
Warranty: Warranties can vary, but generally, portable units are covered for 1-2 years. Always verify the specifics with the manufacturer.
Longevity: Portable units often have shorter lifespans, between 5 to 10 years, depending on usage and maintenance.
Fixed AC Units
Costs: Fixed AC units require a larger upfront investment along with professional installation. But their energy efficiency translates into lower operating costs over time.
Green Factor: Fixed units are generally more efficient, making them a greener choice for cooling entire homes. Some models are also available with eco-friendly refrigerants.
Warranty: Warranties for fixed units typically last between 10 to 15 years, subject to regular maintenance service and checks.
Longevity: With proper

maintenance

, fixed AC units can last between 15 to 20 years, providing good value for the initial investment.
The Inbetween: Renting a Portable Ac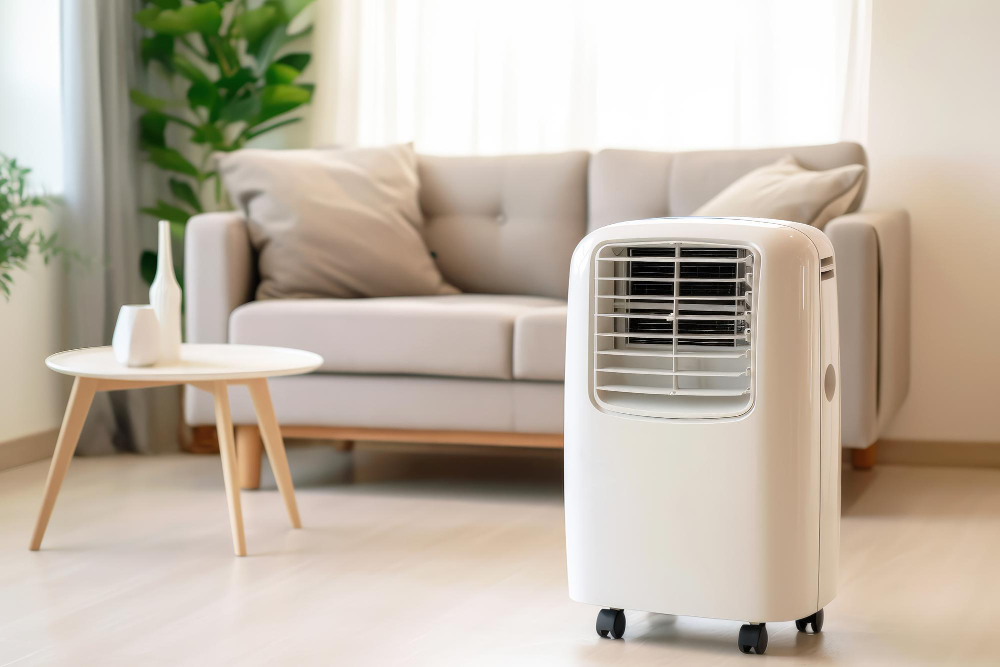 In some scenarios, investing in an air conditioner, whether portable or fixed, may not be the most practical option. For individuals who live in milder climates or face budget constraints, a portable aircon rental could be a more feasible solution. Renting a portable air conditioner has its own set of pros and cons that might influence your decision:
Pros:
No Long-Term Commitment: Ideal for those who need a cooling solution for a specific period or a certain season.
Cost-Effective: Eliminates the need for a significant upfront investment.
Maintenance and Repairs: Usually handled by the rental company, saving you from any additional costs or hassles.
Cons:
Temporary Solution: While this might be an advantage for some, for others, the repetitive process of having to rent out and return the unit may become a hassle.
Can be Expensive in the Long Run: Over longer periods, the cumulative cost of rental fees may sometimes equate to or surpass the cost of owning a unit.
Remember, the flexibility of renting allows for non-permanent arrangements – an excellent option if your needs are seasonal or you are in a transitional phase of life. However, consider the long-term implications too, particularly regarding costs.
If your need for cooling is consistent throughout the year, investing in a personal portable or fixed AC unit might be more cost-effective in the long run.
The Right A/C for You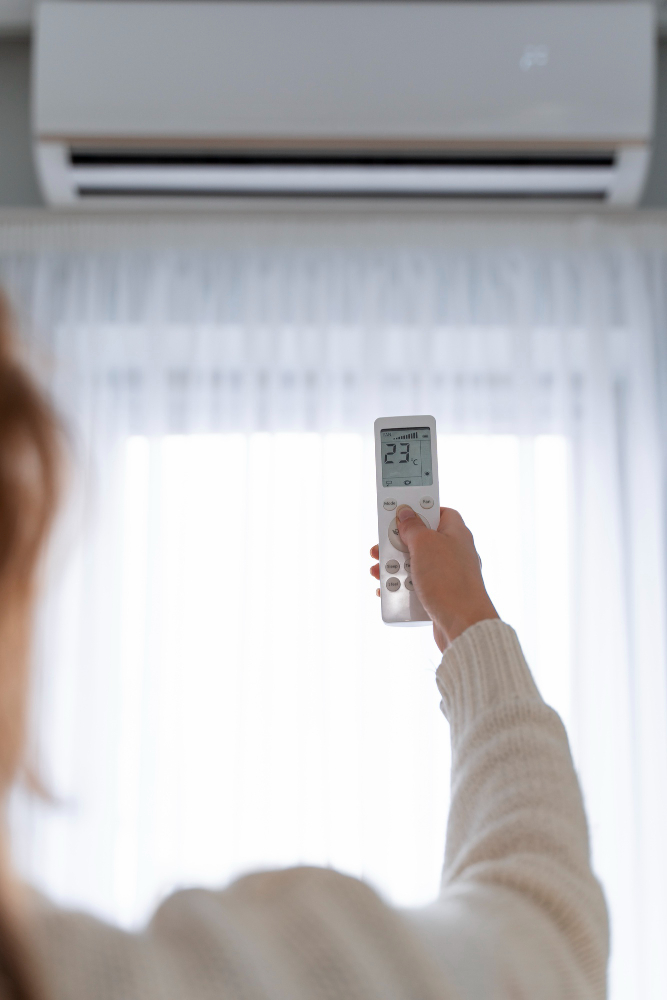 Investing in an air conditioning system is a significant decision that affects your comfort, expenses, and carbon footprint. The ideal choice between a portable and fixed AC unit is influenced by a combination of factors – from your budget and space considerations to your long-term plans and eco-consciousness.
As you weigh up these elements, remember to keep a sharp eye on the future costs, the green factor, warranty terms, and projected longevity, in addition to your specific cooling needs. Always remember, the best AC for you is the one that offers the best blend of cost-effectiveness, efficiency, and comfort.
Continue reading: