Last updated on August 22, 2023
In an era where environmental consciousness is on the rise and energy costs continue to fluctuate, homeowners are seeking innovative ways to both reduce their carbon footprint and save on electricity bills. One such solution that has gained significant traction is the integration of solar panels into modern homes.
These sleek, photovoltaic marvels are not just eco-friendly but also economically sound, making them a wise investment for homeowners looking to secure a sustainable future while enjoying substantial long-term benefits.
What's Inside
Energy Independence: Shielding Against Rising Electricity Costs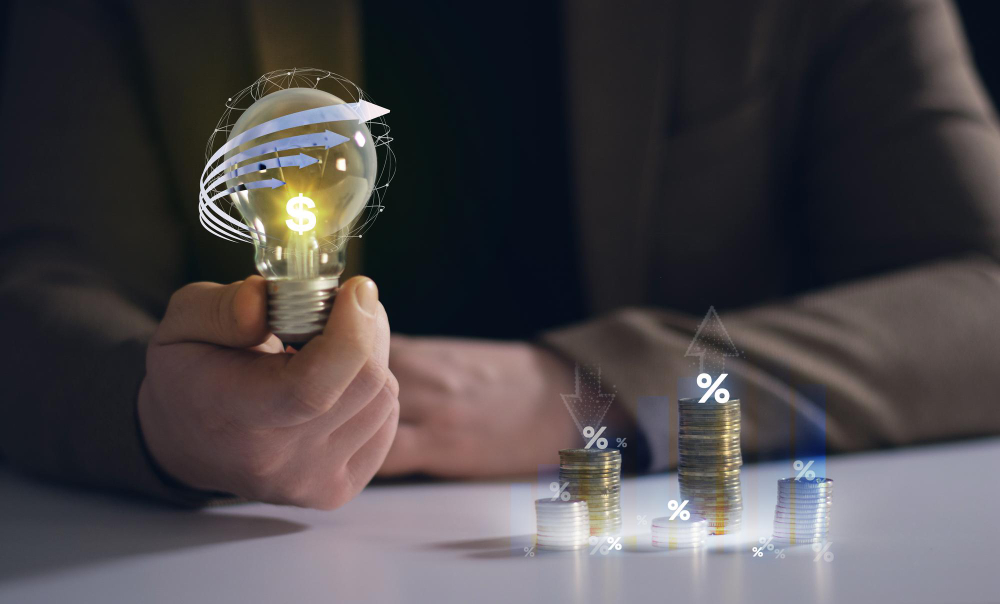 In an unpredictable energy market, where electricity prices can be influenced by a myriad of factors, homeowners often find themselves at the mercy of rising costs. Solar panels offer a practical solution by providing a degree of energy independence.
Once installed, solar panels generate power consistently, reducing a homeowner's reliance on conventional energy sources. This insulation against price hikes provides a sense of stability and control over energy expenses, freeing up funds for other essential needs.
Choosing the Right Electrician: Ensuring a Seamless Solar Panel Installation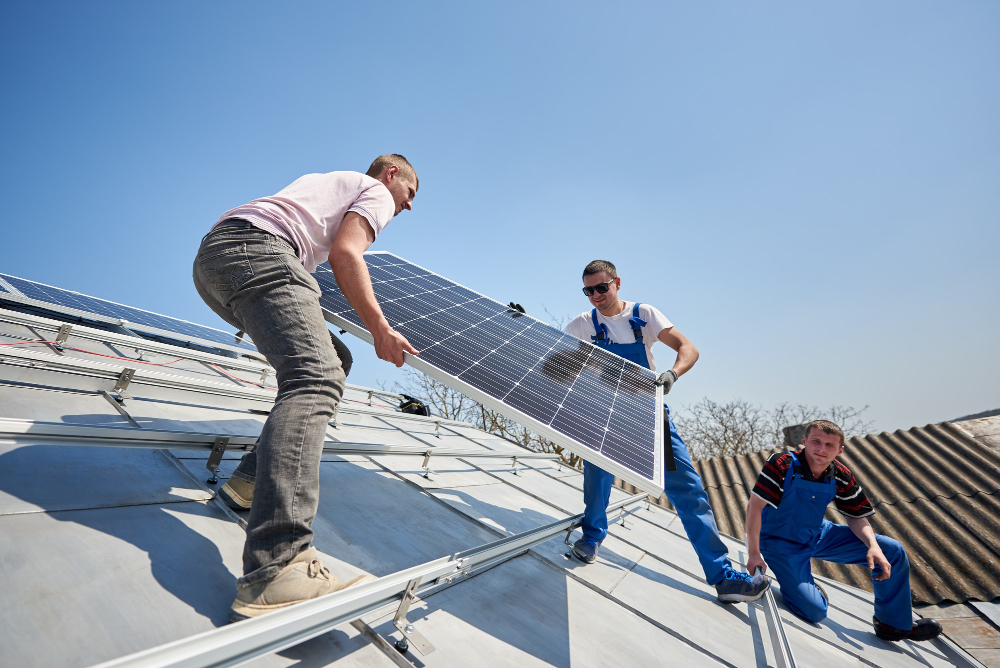 The successful integration of solar panels into a modern home hinges on a well-executed installation process. It is crucial to engage qualified and insured electricians who specialize in solar panel installations.
These professionals possess the expertise to assess your home's electrical capacity, design an optimal system, and handle all the intricate wiring and connections. A reputable electrician will conduct a thorough evaluation of your property to determine the most efficient placement for the solar panels, considering factors such as sunlight exposure, shading, and structural integrity.
They will also ensure that the installation complies with local building codes and regulations, guaranteeing a safe and reliable setup.
Maximizing Efficiency: Customized Solar Solutions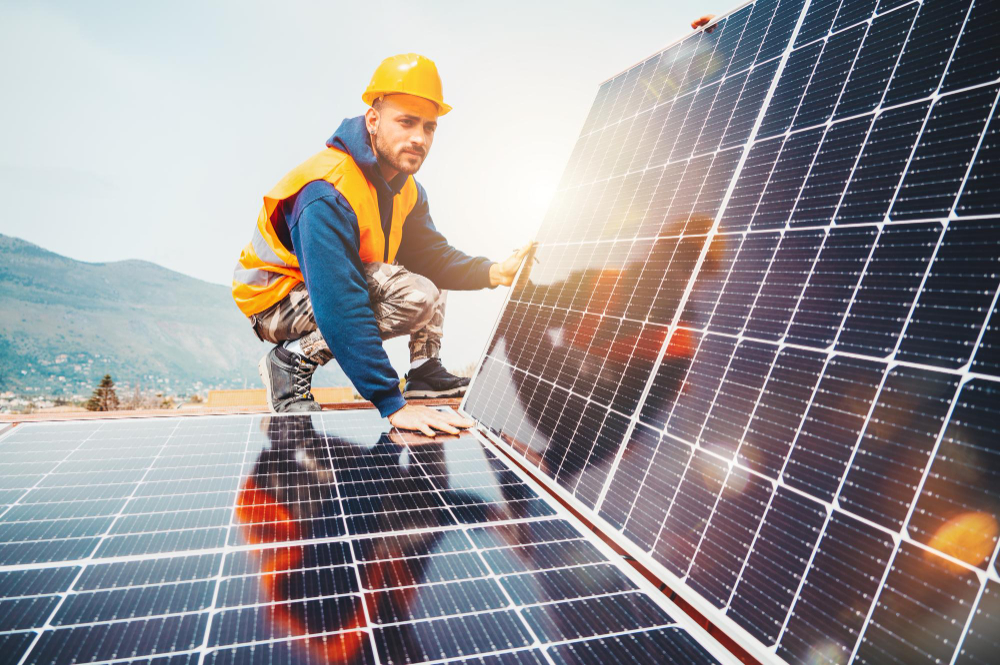 When it comes to harnessing the power of the sun, a one-size-fits-all approach simply doesn't cut it. This is where the expertise of qualified electricians shines through, as they craft customized solar solutions that are finely tuned to the unique energy needs and architectural nuances of your home.
These professionals delve into the intricacies of your property, considering factors such as geographical location, roof orientation, shading patterns, and daily energy consumption. By tailoring the solar panel system to these specific parameters, they ensure that every photon of sunlight is efficiently captured and converted into usable electricity.
A personalized solar solution takes into account the seasons and varying sun angles, allowing the panels to be strategically positioned for optimal exposure throughout the year.
This level of customization ensures that your solar panels operate at their peak efficiency, generating maximum energy output and consequently delivering substantial cost savings over time.
Seamless Integration: Enhancing Aesthetics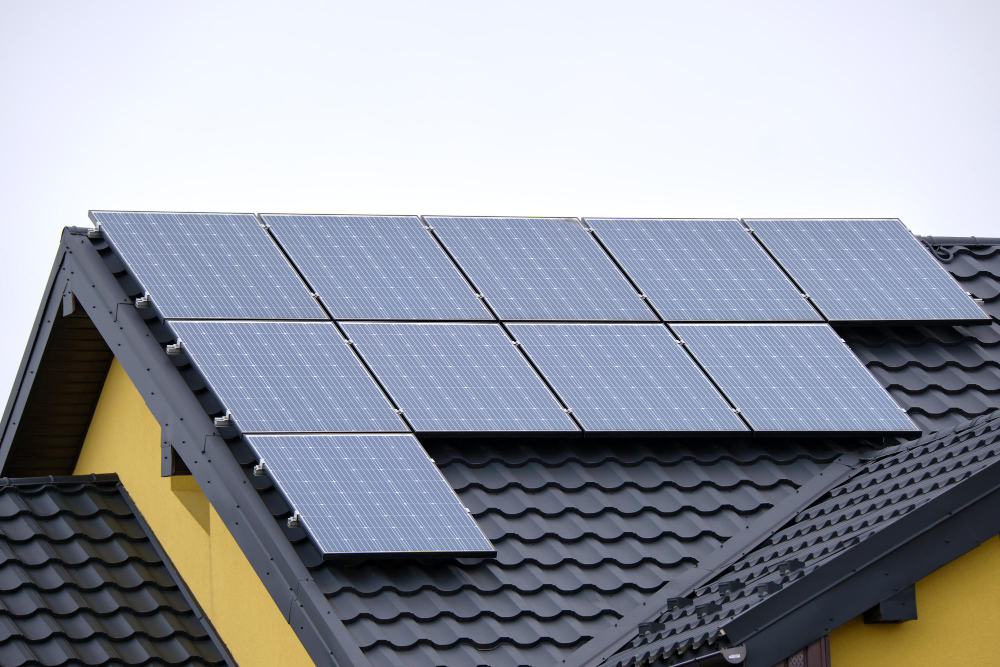 The notion of integrating solar panels into the architectural canvas might evoke concerns about visual disruption, yet contemporary advancements in solar technology have yielded solutions that transcend these apprehensions. Skilled electricians are well-versed in the art of seamless integration, working closely with homeowners to develop innovative approaches that harmonize solar panels with the existing design elements.
The modern solar panels of today boast a sleek, minimalist design that aligns seamlessly with a variety of architectural styles, from sleek and minimalist to traditional and ornate.
These panels can be strategically positioned to complement rooflines, enhancing the home's aesthetic appeal rather than detracting from it. Collaborating with a qualified electrician ensures that the installation process takes into account both functionality and form, resulting in a solar energy system that seamlessly integrates into the visual narrative of the home.
Environmental Leadership: Inspiring Change
Embracing solar panels isn't merely a personal decision; it's a bold act of environmental leadership that has the power to inspire meaningful change. In a world grappling with climate challenges and ecological imbalances, your choice to integrate solar panels into your home radiates a message of hope and possibility.
By visibly adopting sustainable practices, you become a beacon of inspiration for your neighbors, friends, and community at large. Your commitment to harnessing solar energy sends a clear signal that individual actions can collectively contribute to a more sustainable future.
The impact of this environmental leadership goes beyond your immediate sphere of influence. As curious onlookers witness your home seamlessly powered by the sun's energy, conversations are sparked, and questions are raised. You become a living testament to the feasibility and practicality of renewable energy solutions, dispelling myths and misconceptions that may have held others back from taking similar steps.
As the world shifts towards a more sustainable future, the adoption of solar panels in modern homes emerges as a prudent and forward-thinking choice. Beyond the undeniable economic advantages, solar panels empower homeowners with energy independence, reduced carbon emissions, and a heightened sense of environmental responsibility.
By collaborating with qualified electricians for a seamless installation, homeowners can tap into the boundless potential of solar energy while making a resounding statement about their commitment to a greener planet.
Continue reading: