Last updated on September 27, 2023
Make sure to follow these steps for installing a safe in your home. Read on!
Home break-ins and burglaries are more common, and homes need to be protected and prepared just in case. This is where safes come in! They are specifically designed to store your valuables, whether that is your firearms, important documents, jewelry, or any other kind of possession that you wouldn't want to get in the hands of someone else.
When deciding on what safe is right for you, there are some things you need to consider. The type of safe, where you will install it, and how to install it.
The list might seem long, but all of this planning is for the greater good of your family's protection. If you are able to research and get these important steps down before buying your safe, you will be making a life-long investment, one that you will see real benefits from on a daily basis, no matter what possessions you choose to store inside it.
Read on for the best practices to follow.
What's Inside
In the Case of a Burglary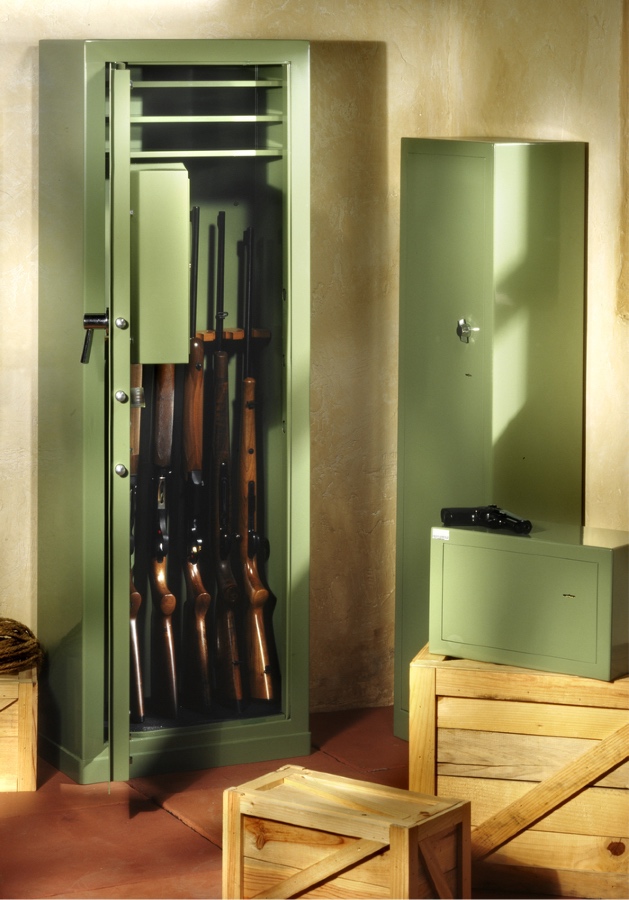 As mentioned previously, burglaries around the US are on the rise. For insurance and legal reasons, you don't want your rifle in the hands of the wrong person.
So, when installing a rifle safe, you should make sure it is out of sight. A good place might be in a guest bedroom closet or in a coat closet hidden in different areas of the house.
The safe ideally should be located somewhere in a wall and be covered by a door that blends into the house interior. That way, you can easily access your rifle safe without your intruder noticing and protect yourself and your loved ones.
In the Case of a Fire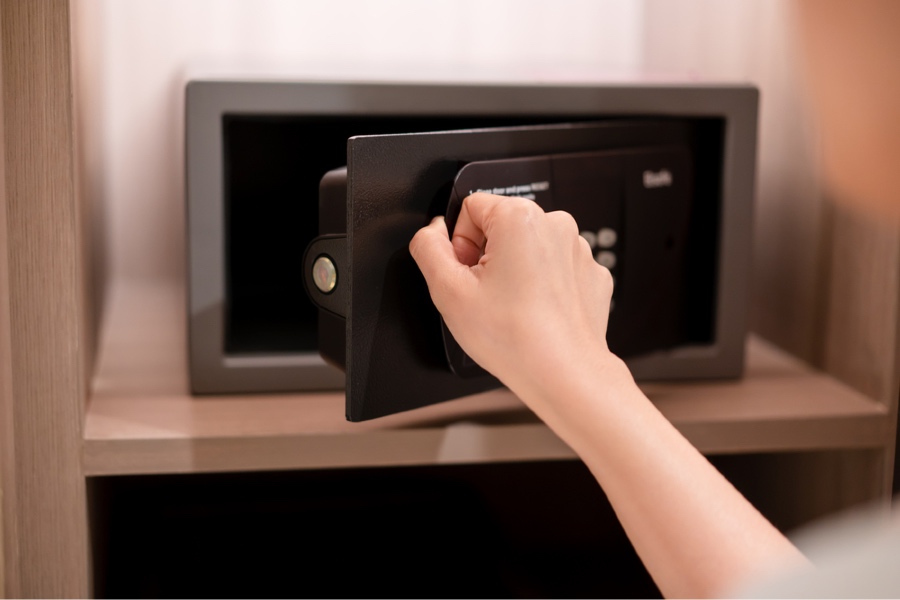 Fire is another threat to your home and something you need to be prepared for. A safe and secure place to store your safe would be in a corner.
This means that the safe will be protected and supported. It's best to keep the safe situated on the ground floor. It is also important to store it near a fire sprinkler if your home has an emergency system.
In Case of Flooding
Similar to fires, in order to protect your weapons and valuables from being damaged in a flood, it is best to install a safe on the ground floor of your property.
In areas that flood commonly, it is important to build either concrete or steel based around your safe. It is important to store other valuables such as electronics, documents, or photographs in a waterproof container for extra safety.
Where You Should Not Install a Safe
When you are thinking of installing a safe for rifles or other valuables, there are some places around the home that are not recommended as locations for your safe, such as the master bedroom, which is usually one of the first places a burglar will look.
You should also avoid putting a safe in the garage because garages tend to be the least secure areas of a home; garage doors are often left open or don't have strong locking systems, so it would be easier for a burglar to find and remove a safe from there.
When you purchase your safe, there will be a set of instructions that will include a list of tools needed to install the safe.
For example, the most commonly used tools consist of drills and drill parts, marker pens, screwdrivers, and socket sets. Depending on the flooring, you will also need extra tools. Read more about this below:
Safe Installation for Concrete Floors
When you are installing your safe on concrete floors, make sure to put it securely in place before opening the door. Inside, you will be able to see some pre-drilled holes around the base.
Use your marker pen to note where the drill will make contact with the concrete. Next, prep your drill with the appropriate sizes to fit the holes as per the instructions. If you drill a hole that is too large, you will have to purchase bigger bolts before it is safe to proceed.
Once the size is just right, you can place the plugs from your fixing kit into the holes. Lastly, you'll need to screw in your bolts and make sure they are secured firmly to the cement.
Safe Installation for Wooden Floors
The instructions are similar to those for installing concrete flooring, but there are other things you need to consider when fixing a safe into a wooden floor. Generally, floorboards are not strong enough to support the weight of a heavy safe, so you'll need to find a spot for your safe over a floor joist.
Many safes do not come with appropriate tools and bolts for wooden floor installations, so when preparing to install, you'll need long coach bolts that can properly penetrate your floor joists so that they can secure themselves to a nut. You might also need some long-lasting glue.
Before deciding on the right glue, please consult with a professional to avoid damaging your floorboards.
Continue reading: