Last updated on September 5, 2021
Want to invest in a container home? But do container homes hold value? Let's find out if it's a feasible investment. Read on!
Container homes are becoming quite popular as they are economically and environmentally sustainable. With the right modifications, you can improve them aesthetically and make them look creative and out of the ordinary – even better than regular brick-and-mortar houses.
At the same time, container homes offer a much larger versatility than traditional houses. It is quite easy to change their design, repurpose them, and transport them to another location.
Today, most states in the U.S. allow shipping container homes. In fact, cities such as Detroit and Nashville are adopting shipping container architecture to build affordable homes. According to research, by 2025, the global container homes market size is estimated to reach USD 73,070.5 million.
However, the million-dollar question for the prospective buyer is this – are container homes worth the investment?
Surprisingly, yes. However, you need to ensure your container home checks some important boxes. Here's a bird's eye view of some aspects that can help make your container home worth the money and the effort.
What's Inside
Estimating the Value of a Container Home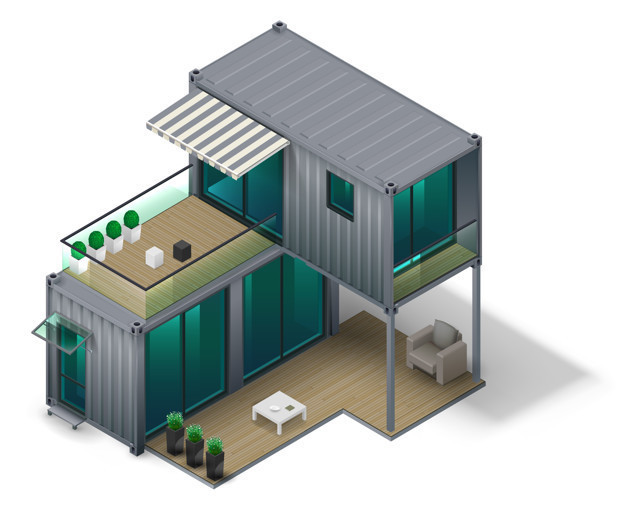 To determine the value of a container house, you need to take into consideration various factors that range from container age and condition to the cost of plumbing and insulation. Since container homes are relatively newer in the market, there are fewer experts out there who specialize in evaluating the cost of these homes.
A breakdown of the constituent costs will help you arrive at a fair estimate. The following factors can help you estimate the value of a container home:
The Size of the Container
This aspect obviously makes the biggest impact on your wallet. Depending on the design of the house, varying sizes and the number of containers would be needed.
Wear and Tear
A container home, like any other asset, is subject to wear and tear. Hence, do take into account depreciation while projecting the cost of a container house.
Additional Features and Utilities
Customizations come at a price. Installing custom features such as windows, wooden floors, and green technology comes at additional costs. If you prefer minimal modifications, check out office containers that come with windows and doors already built-in. The number of contractor hours in building these features have to be added to the total cost.
Legal Fees
Apart from the cost of transporting the container house, permits and other legal fees need to be accounted for. Local laws differ across states and counties and you'll be required to pay for getting all the paperwork done.
Site Prep Costs
Clearing and leveling the land, removal of obstructions, and other site prep work is important for any container installation. Apart from this, delivery costs depending on the distance and container size will add to your expenses.
Market Value
The market value of shipping containers will depend on their availability locally. This cost will also change based on trade activities and other factors. Remember to factor this in, while determining the price of the container house.
Address Structural Issues
Although shipping containers are quite resilient and strong, some structural renovations might be required to make them durable and sustain extreme weather.
Building a new shipping container home from scratch is a costly affair. If you need to slash your budget, consider buying a second-hand house. However, you would need to pay for dismantling and reinstalling the container or certain components at your desired location.
What You Should Know Before Investing in a Container Home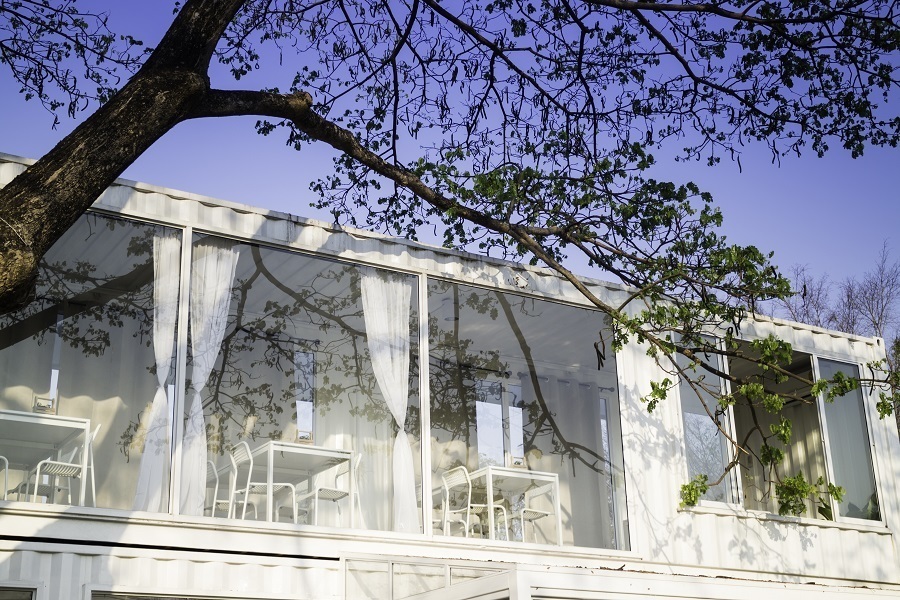 Once you've decided to invest in a container home, do consider the following parameters:
Costs Involved in Making a Container Home
Use the checklist given above and estimate the total cost of building a container home. This will also help you fix a suitable budget before you go looking for a container unit.
How long do container homes last?
Shipping containers are typically used for as long as 10-12 years before they are repurposed. However, it also depends on various factors. The level of wear and tear they face once they are converted into a dwelling is much lesser, hence carefully-maintained containers can last for as long as 50 years.
However, harsh weather or accidents may impact lifespan. Ensure that you buy a container from a reputed provider who treats rust and paint problems before offering the container.
How Feasible Are Container Homes?
Innovations in modular construction have made container homes a revolutionary trend today. When it comes to feasibility, the answer depends on various factors.
First of all, consider the local laws – not all municipalities allow shipping container houses. Licenses, permits, material, and labor come with an additional cost. If your budget is limited, you can go for a container house with basic features.
Containers are economically and environmentally more feasible than traditional houses. Their strong built also makes them a durable alternative.
Check the Container Before Buying
If possible, physically inspect the containers that you plan to use. Ensure that any toxic elements are cleared and rust & other corrosions are attended to. Choose the right size, depending on the design and structure of your house.
Most importantly, partner with shipping container dealers with good reviews who provide tailored, professional services suitable for your requirement and location.
Used Shipping Containers Are an Affordable Option
If you wish to cut down costs, opt for used shipped containers. Some of them come with additional features and furnishings that can further improve habitability. Used containers are easily available in the market and you can further renovate them to enhance utility.
Don't Cut or Modify Containers a Lot
While it is easy to make modifications in the containers, overdoing it might impact structural integrity. Also, cutting the steel comes with a cost and takes more time too. Hence, it would be prudent to limit the modifications to a reasonable degree.
Remember that you don't have to always make costly mods to spruce up living space, even inside containers. Consider smart home lighting ideas using mirrors or wall sconces or décor ideas that make your dwelling look welcome. 
Consider the experience of people who own container homes. And hire an expert to ensure that the containers are not over-engineered and modifications will not affect their lifespan.
To sum up, we can certainly say that container homes can hold a lot of value. The possibilities extend beyond personal container residences. You can even earn vacation rental out of these homes, if you install them at popular holiday destinations.
It is amazing to recall that what started as an innovative solution for housing crises, has become an attractive and successful trend. All the best with your container home project.
Continue reading: