Last updated on August 13, 2023
Looking to buy a massage chair? Here's everything you need to know to make the right choice. Read on!
Have you ever felt so tired from work that you wished you had someone to massage your back and muscles? Spending a lot of time at work or outside the house can prove to be exhausting. Hence, we need to take care of our bodies and treat them to a massage from time to time.
Thanks to technology, we can now have this readily available in the comfort of our own home. Instead of calling a massage therapist, you can now purchase a massage chair of your choice. If you haven't heard of how it works, here are a couple of useful tips that you can use as a guide when purchasing your very own massage chair. 
What's Inside
What is a Massage Chair?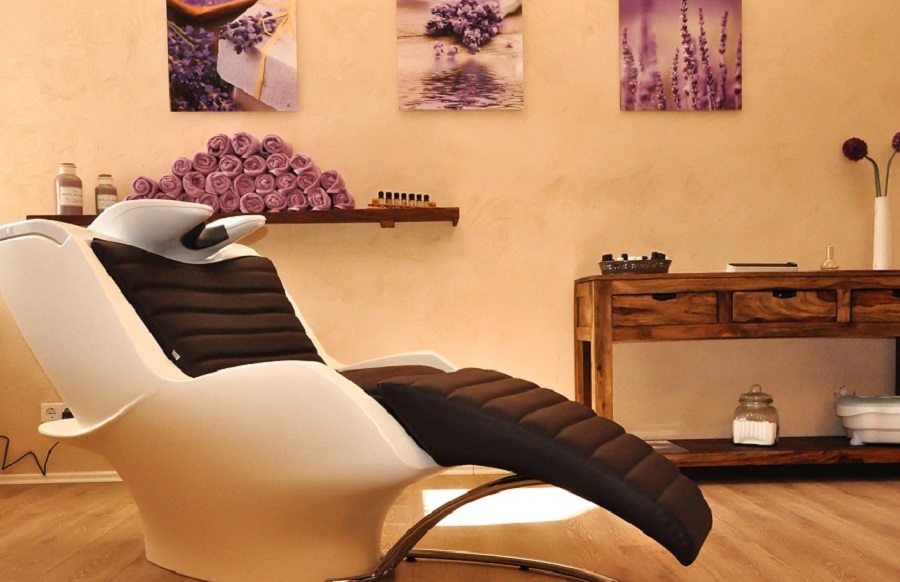 When we speak of massage chairs, we are talking about the combination of massage therapy and mechanical technology rolled into a chair. This is a modern and upgraded version of a chair that has functions geared to relieve pain, stress, injury, anxiety and more.
If you are planning on buying a massage chair of your own, here are a couple of questions that you should ask yourself. Having answers to these questions will definitely lead you to the right massage chair for you. Read through the article to help you narrow down your options.
Questions to Ask When Buying a Massage Chair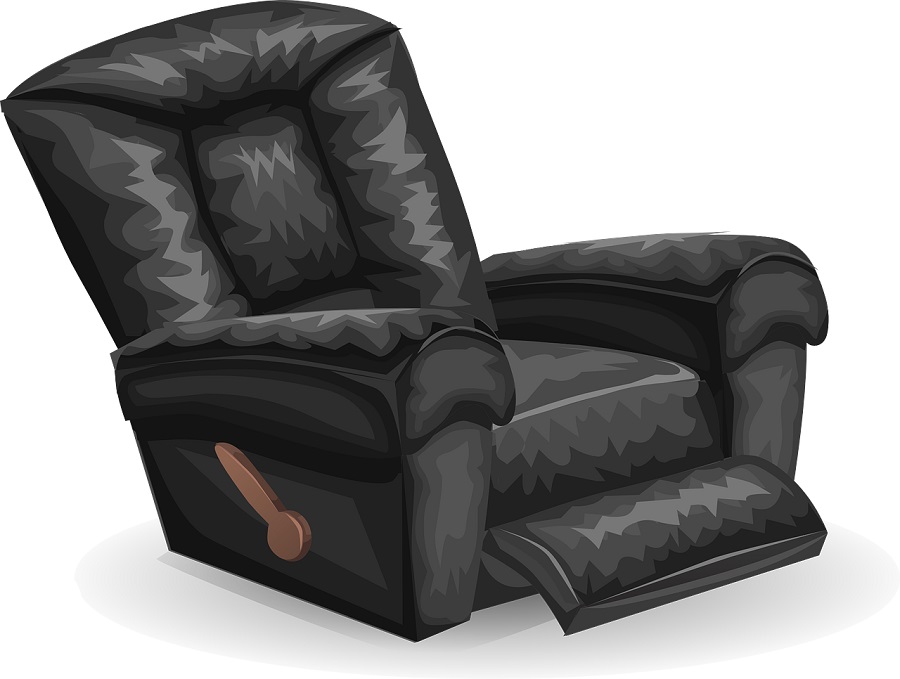 What Type of Roller Do You Want?
It comes with different types of rollers. You can find 2D, 3D, and 4D massage rollers available, you can always get one that suits the type of experience you want. Someone who wants massage that reaches the surface muscles can settle with 2D massage rollers. Those who want to experience massage on their back and shoulders can go for 3D massage rollers. And lastly, those who want to experience an in-depth penetration down to their muscle and deep tissues should go for 4D rollers.
What are Your Target Areas?
Massage chairs usually have two types of tracks, the S-track, and the L-track. Some chairs stick to having one while some combine the two altogether. The S-track is focused on the spine and the back, on the other hand, the L-track takes it to greater lengths reaching the hamstrings and the glutes.
Do You Want a Zero Gravity Feature?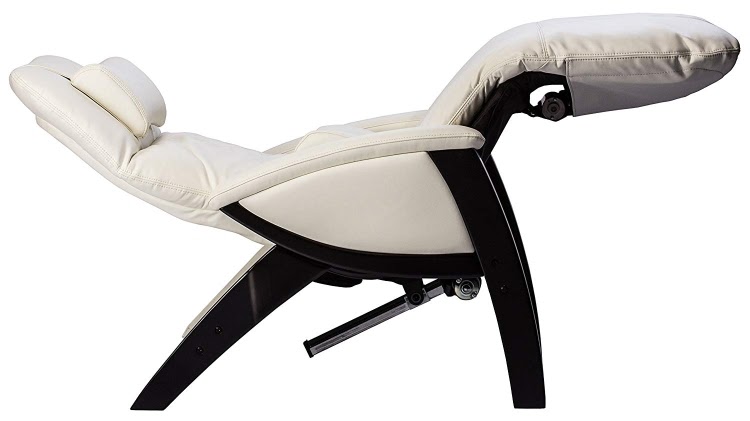 If you have heard about zero gravity features, then you have heard about massage chairs that put you in a position that allows no gravity to interfere in your body. According to bestvacuumresource.com, this is usually done by raising the legs above the heart; this relieves the stress on the joints, muscles and other parts of the body.
There are a lot of massage chairs and recliners with zero gravity features. Getting the right recliner will definitely give you a deeper, more relaxing and fuller body massage.
What Specific Features Do You Want?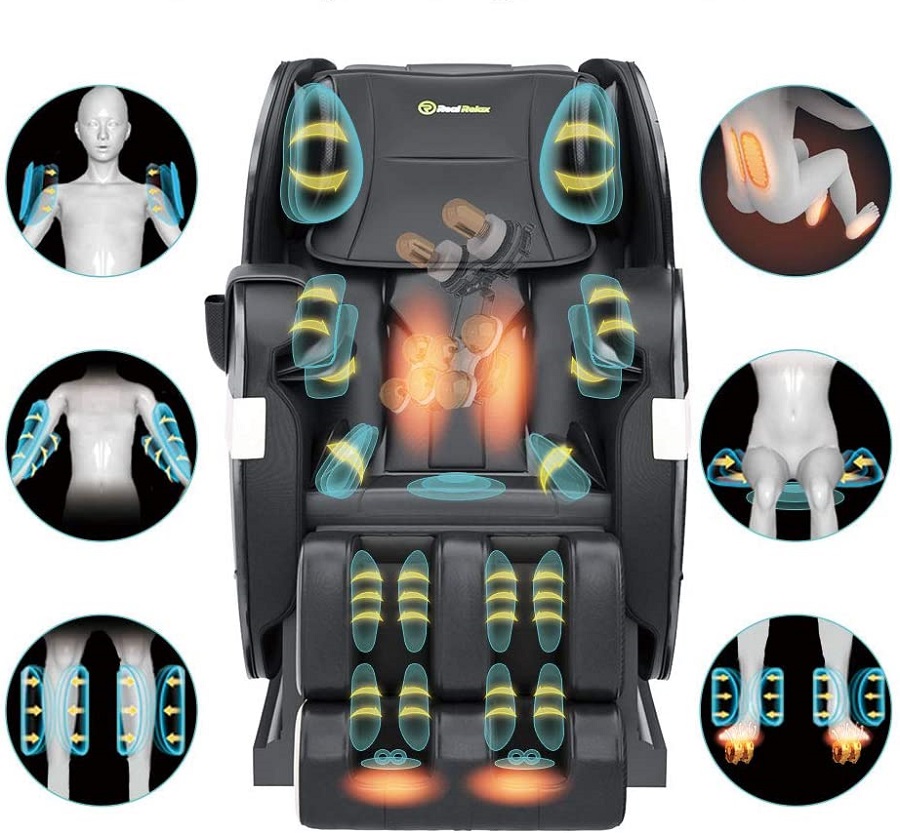 Foot and Calf Massage
A feature that remains a favorite for many would be the calf and foot massage function. If you are someone who has problems with circulation, this can be a good add-on for you. This utilizes an advanced reflexology massage to keep your lower legs and feet free from aches and pains.
Heating Mechanism
Heat therapy is a good feature to invest in when this is combined with the benefits of massage, it steps up to a whole new level. Muscle flexibility, blood flow, and circulation are improved with the help of heat. This also does a great job in treating deep tissue injuries, muscle stiffness, and inflammation.
Air Compression Massage
This feature gives you the liberty to make adjustments in the air compression intensity. This is ideal for those who want to have gentle squeezes in areas like the arm, leg and the entire extremities. With this mechanism, do not expect rolling, tapping or kneading. Instead, imagine airbags wrapped around the target areas and inflated depending on your setting. If you want to have your lymphatic system stimulated for detoxification, it is smart to invest in this feature.
New Technology Body Scan
This new technology allows the chair to create a personalized massage session for you. This will depend on your body's shape and size so you can expect to have all your pressure points and areas massaged exactly the way they are supposed to.
Bluetooth Capability
This comes in handy especially to those who enjoy having massages while listening to music or audiobooks. With this feature available, you can easily connect it to your phone or tablet while enjoying quality body massage brought to you by your massage chair.
How Much Space Do You Have?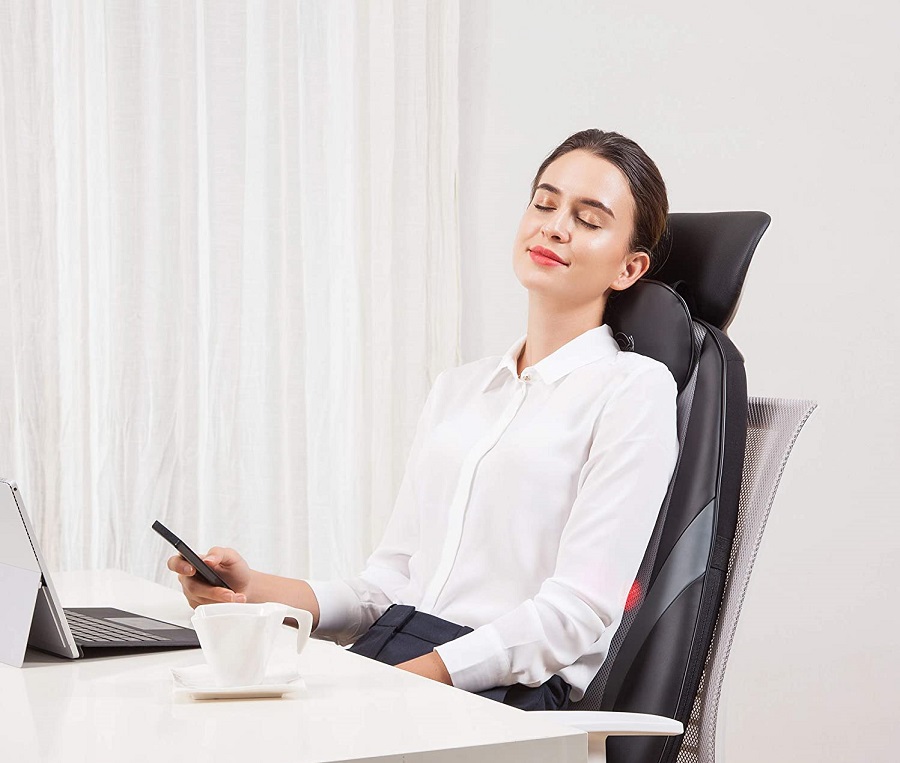 If you want a chair with all the benefits, you have to have enough space for it. While there are massage chairs that have a space-saving design, you will still need ample space for it to become fully reclined. You have an option to go for models that allow very little allowance to be fully inclined.
How Much are You Willing to Spend?
With the number of massage chair models in the market, you will be surprised to know that the good ones can actually be super expensive. So to make sure you do not waste your time checking out models that are out of your price range, set a budget that you want to work on. From there, you can narrow down your options and go with one that meets your specific requirements while staying in your preferred budget.
Massage chairs are easily accessible. In fact, you can easily purchase one online or from a physical store. The only defining moment for this would be the process you take before making the purchase. Keep those pointers mentioned in mind and make sure to consider them as you look for a model to go with.
A massage chair can give you tons of health benefits and make your relaxation better. If you are someone who has been spending money on hiring massage therapists for the longest time, buying your own massage chair can help you save more.

Continue reading: