Last updated on September 19, 2021
A vintage chair might be exactly what your interior design needs to add that personal touch. Here are three designs that will do the trick.
Vintage furniture is back with a bang. When properly designed and positioned in a room, vintage pieces of furniture can breathe a whole new life into old design classics. They can create a warm and longing atmosphere in every modern household. Marrying vintage with modern, and combining old and new, can create a fascinating room scheme that looks like it has evolved over a more extended period of time.
Blending vintage pieces with modern trends also adds sentimental importance that makes homes look more glamorous and adds a nostalgic ambiance to the home's whole vibe. Nobody can deny that there's something special about a room that stimulates your nostalgic senses, and vintage chairs are a great way to infuse your space with some old-world charm and make your household feel a bit more special and full of character.
Vintage classic chairs can be easily added to any home space, and will undoubtedly bring the needed old-school class to it. Depending on what type of retro atmosphere you aspire for, the possibilities and combinations are infinite. To get the retro vibe right, your vintage chairs and other furniture must complement each other well, creating a unique look of your living space. Here are our three favorite vintage chair models and how to combine them with your other furnishings to add that sentimental ambiance to your household.
What's Inside
The Wishbone Chair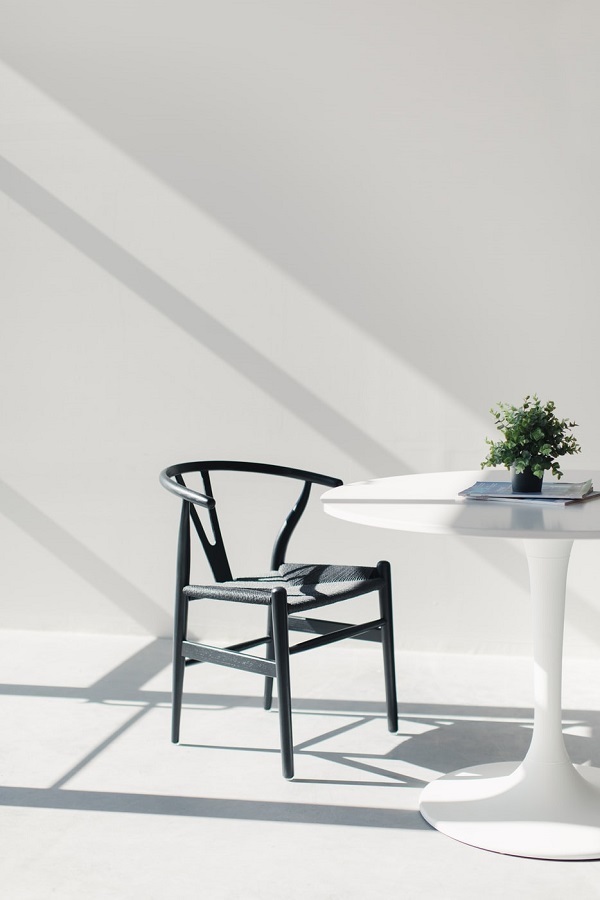 This midcentury piece-of-art chair is created by the Danish furniture designer Hans J. Wegner in 1949 and initially manufactured by Carl Hansen & Son. Sometimes referred to as the "Y chair" because of the characteristic shape of its back, the Wishbone chair is originally a part of a series of chairs inspired by portraits of Dutch merchants sitting in ming chairs with clean lines and elegant aesthetic.
In addition to the famously striking design and high build quality, the Wishbone chair furthermore offers a fantastic versatility that allows it to translate between a broad range of different looks and uses. Whether you are keen to make better use of the Wishbone chairs you already possess, or you are mulling over the possibility to invest in one (or ten) for your home, here are a couple of great schemes of how this vintage design chair can be used in interior design.
Use Wishbone Chairs to Lift a Room with Light Wood Tones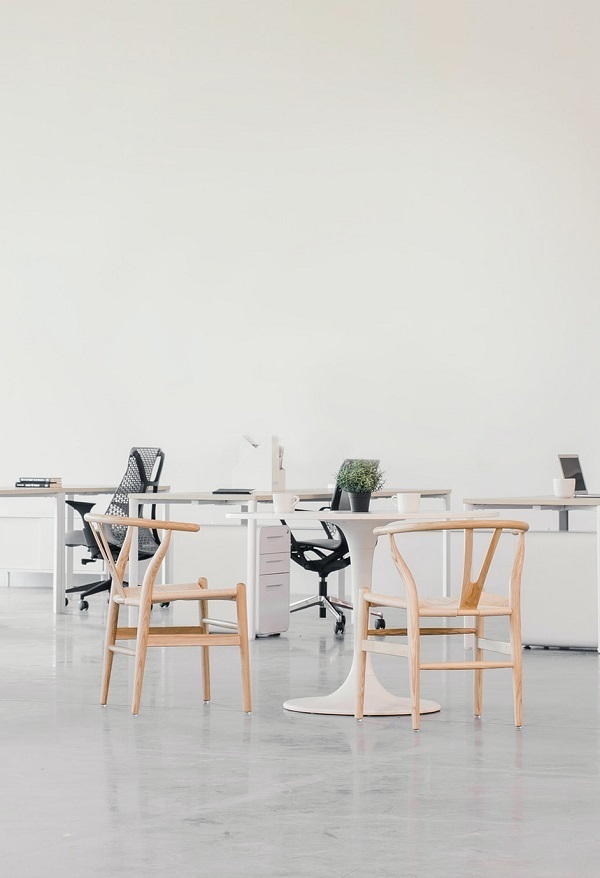 Wishbone chairs are perfect for modern dining en mass, as these chairs can bring a warm woody feel to a bright or white interior. The simplicity that the natural wood adds to space can be reminiscent of an Arts and Crafts aesthetic. The chairs' light wood should match the table, thus giving the room a touch of timeless elegance.
Go Full 21st Century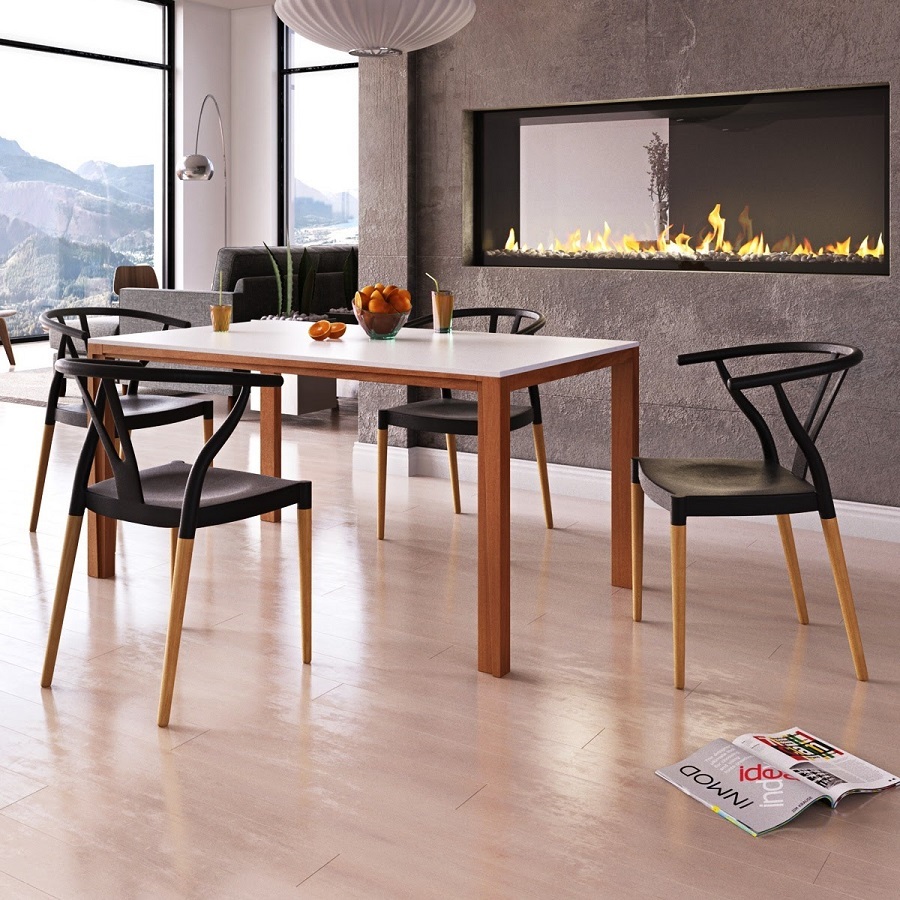 Only because this chair design is midcentury doesn't mean that your style has to be, as the reason why the Wishbone chair has become a cult classic is mostly because of its versatility. You can blend black wishbone chairs with Ibiza-inspired neons and irreverent art pieces to give the seating area a full contemporary ambiance that perfectly matches the clean, strong lines of the Wishbone chair.
The Bertoia Chair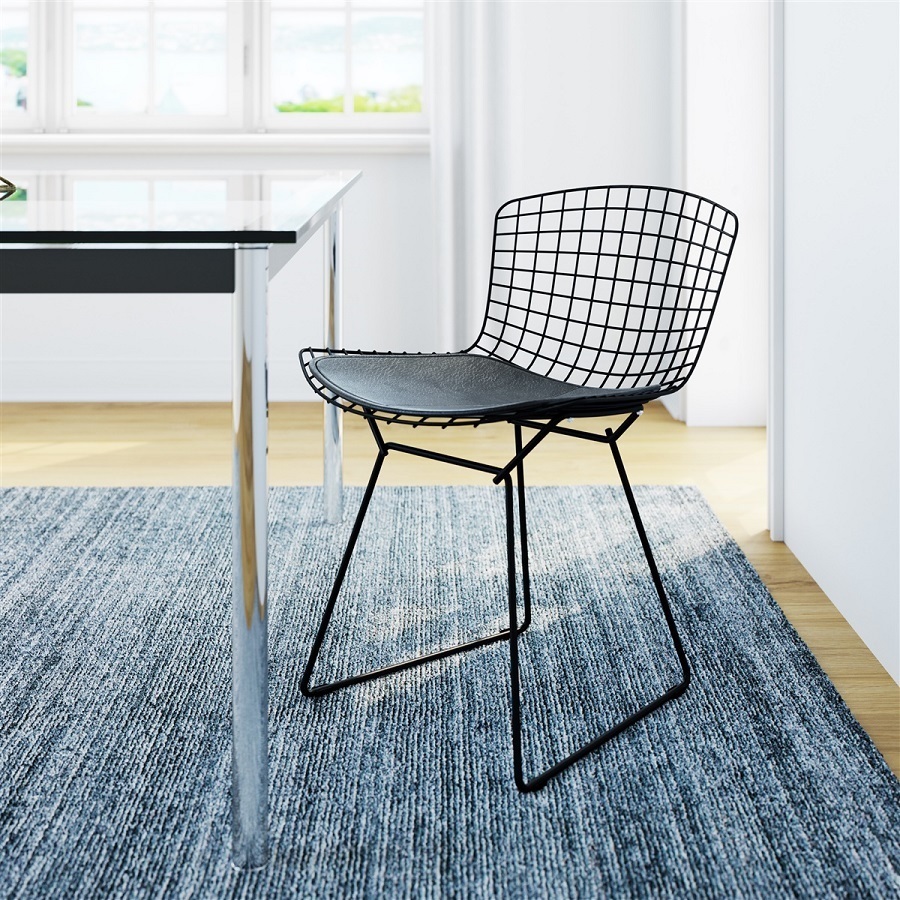 A timeless classic, the Bertoia chair gets its name from the mastermind designer Harry Bertoia. This classic furniture piece is a beautiful creation for the advanced-thinking and groundbreaking style of the 1950s. The Bertoia chair strikes with its industrial design and is a perfect fit for clean looking and modern designed homes. Still, because of their simple and clean look, they work well in practically any sort of combination of eras and styles.
This type of chair is usually handmade and is produced by stainless steel wire, so you get the impression that the chair is lighter than air. Because of the minimalistic appearance, Bertoia chairs offer a comfortable seat without taking up too much space in your household, so it's a win-win situation for every homeowner trying to make the most out of the area.
They also go pretty well inside and out, as you can place them in your dining room and your backyard as well. Nonetheless, the final outlook of the space filled with Bertoia chairs is always satisfying, vintage, and modern at the same time.
Over the years, this masterful chair design became an integral part of American leisure and American design. Nearly seventy years after its creation, we can find this fantastic chair design everywhere, from the sculpture garden at Moma in NYC, in many residential homes, hotels, and cafeterias worldwide.
The Drop Chair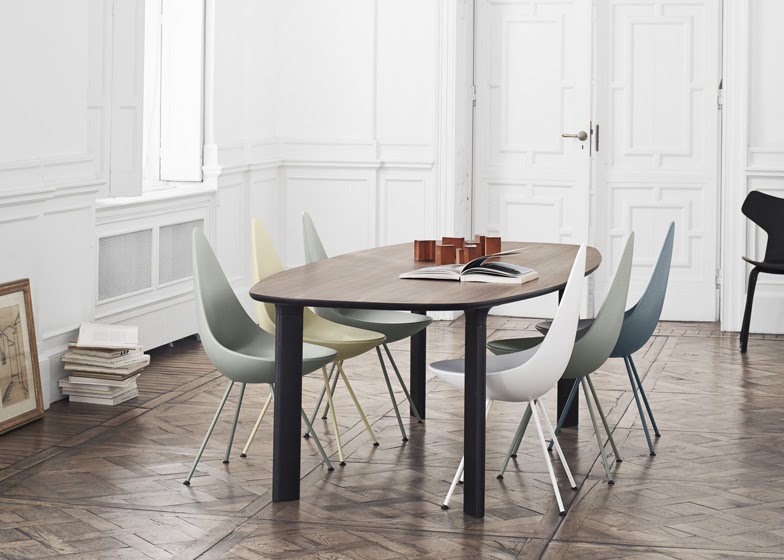 The third vintage classic that we strongly recommend to create a sentimental and nostalgic vibe in your home is the ultra-famous Arne Jacobsen's Drop chair. Built alongside the famous Egg and Swan chairs specifically designed and manufactured for the SAS Royal Hotel in Copenhagen, the Drop chair quickly became a desired collector's item.
The chair makes a powerful and extraordinary statement and enchases any room's appearance with just its presence. Nowadays, when there are vintage chairs in all sorts of shapes and sizes available, the Drop chair still ranks high on every interior designer's pedestal with its elegant shape, relatively small size, and the delicately splayed legs – pretty much like the antennae of the Sputnik. This little chair with a big personality is as fresh as a new design but with a rare heritage. The tear-shaped beauty can be purchased in several colors, and with its iconic silhouette, this dining chair might be the missing piece to complete the perfect dining room set.
In case you are looking to revamp your home's furniture with a touch of vintage elegance, now you have a crystal clear idea of which are the best vintage chairs in the business. Whether you are looking for full vintage decor, or simple touches of classic chair designs to complement your current setting, these three vintage chairs will undoubtedly work. They will bring immense character to any of your rooms and give your household that nostalgic and vintage appeal that you've been looking for.
Continue reading: