Last updated on January 20, 2022
Want a backyard BBQ area that's always a hit with your guests. Check out the 4 essential steps to set up the ultimate backyard area. Read on!
If you love throwing amazing BBQs every year, you know you need to have a great place to cook and hang out while you enjoy the amazing food. The ultimate backyard BBQ space needs more than just a few chairs and a grill, after all. It needs to have everything you need to cook an amazing meal and hang out with your family and friends.
Nowadays people take more pride and spend more time in their backyard, especially for entertaining. People are starting to put TVs to help with entertainment more frequently these days. Backyards are quickly becoming one of the most important aspects of a home. If you're ready to create such a space in your own yard, here are a few things you need to keep in mind.
What's Inside
The Space Itself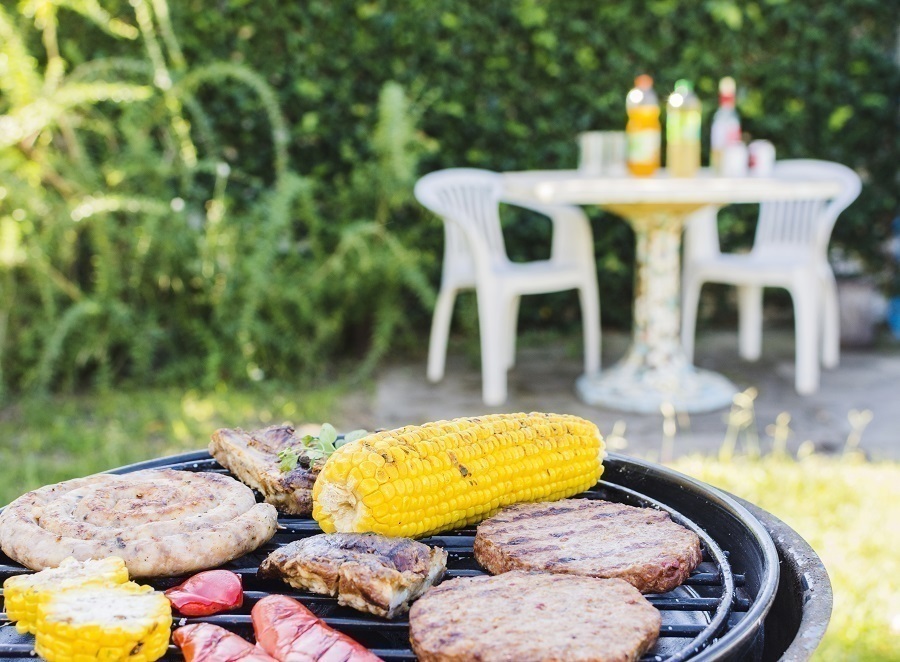 Do you have the space needed to make your BBQ area? Even if your yard is on the small size, you can still make it work if you arrange everything correctly. You want your grill to be close to the door so you can easily bring things out from the kitchen if you need to. You want your chairs arranged so that everyone can have a good conversation without it feeling awkward. Don't forget shade, whether it's from an awning or from trees.
While you can have a gathering in your backyard without a patio, having a cement or paver patio does offer some advantages. You won't have to worry about mud or soggy ground, so your guests won't get their shoes dirty. You can also build up an outdoor kitchen on such a foundation, which is a must if you're truly making an ultimate BBQ space.
Your Grill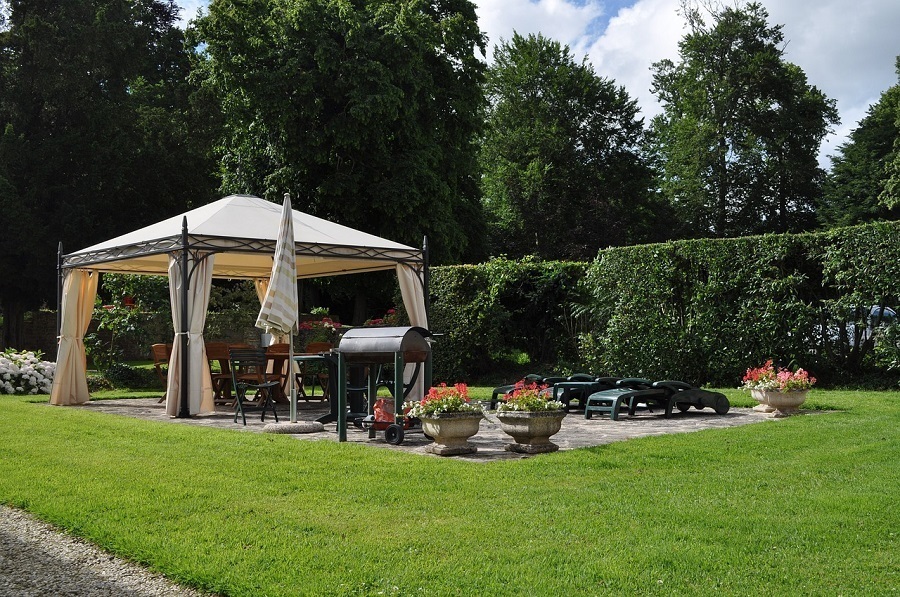 The centerpiece of any BBQ is the food, and to make that food, you need a great grill. There are many options out there, of course. You'll want to consider your budget and your needs when you start shopping for a grill or even a gazebo for your grill area.
If you often have a large number of people around, you may need a grill that can cook a lot of food at once. If you plan on making your side dishes on the grill, you may want one with a gas burner in addition to the main cooking area.
Gas or charcoal is another decision to make. There are merits to both, so this really comes down to your preference. If you do get a gas grill, you'll want to make certain you always have enough fuel before a BBQ. With charcoal, you may need to pick up a new bag before each gathering. It's important to brush up on the right techniques as well, as cooking ribs on a gas grill may be different from how you do it on other grill types.
These days some of the top of the line grills come with features you would never expect in a BBQ. Need a grill with Wifi? I bet you didn't think you'd need one until you found out the many uses and how much easier it is to cook with one. The food can be monitored from anywhere at temperature controls and cook times.
An Outdoor Kitchen Space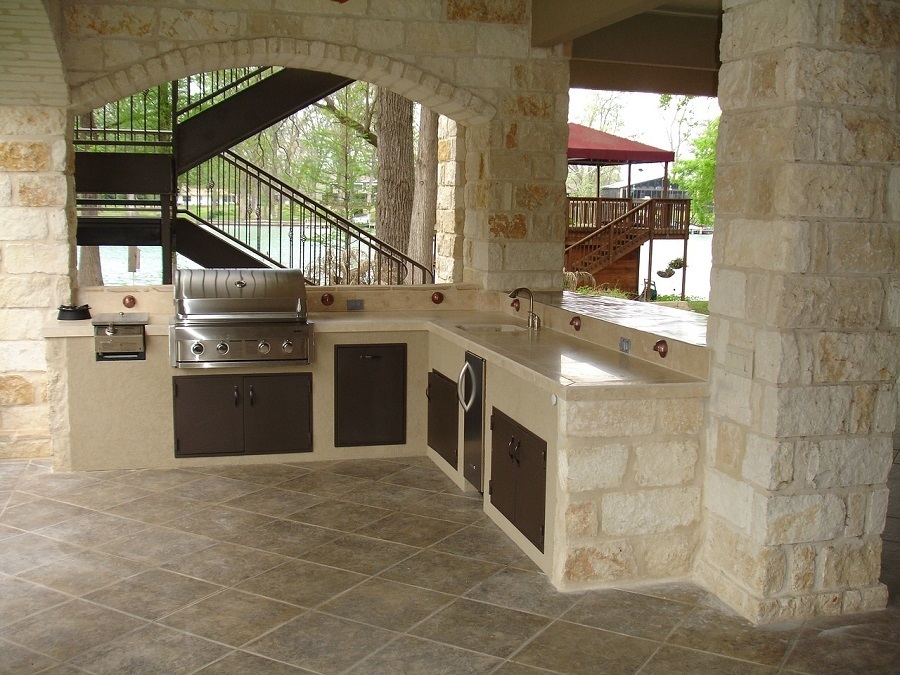 Many people assume adding an outdoor kitchen is expensive, but it can actually be done for a very reasonable price. Your outdoor kitchen may include a built-in grill, a small refrigerator, a sink, several drawers and counters, and even extras such as a wine cooler. It all depends on the space you have, your budget, and what you need. At a minimum, you'll want a sink, a refrigerator, and some counter space. You may also want to have your outdoor kitchen under a gazebo or awning to protect it from the weather.
Some people do debate on the practicality of an outdoor kitchen. However, if you routinely BBQ or cook outdoors, it makes the process much easier. You won't need to constantly be going in and out of your house. This can translate directly into the quality of your food. If you're running into the house multiple times to get more food, it's more likely what you've got cooking on the grill will get over-cooked or even burn. This also helps reduce your overall utility costs since you have all of your food and drink outdoors. People won't be going in and out of the house as often, so your HVAC system won't need to constantly keep adjusting for the influx of outdoor air.
Having the ability to have all your kitchen supplies and countertop space outside is super convenient. You can actually prepare your food while your family is enjoying your backyard. Gone are the days when you would have to run back inside to prepare your food and miss out on all that family fun.
Seating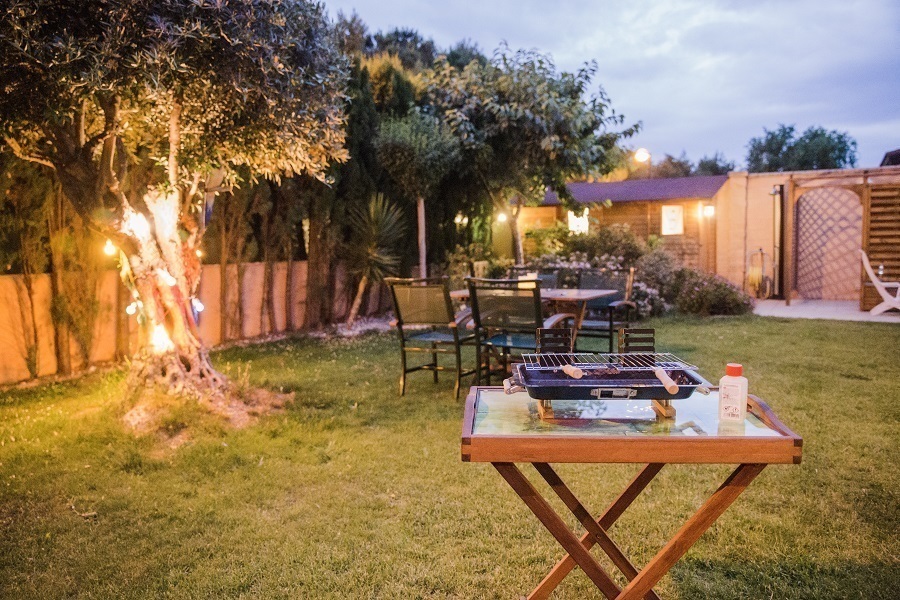 Seating is also important to any outdoor eating area. You want to be sure you have enough space for everyone to be comfortable. You may not need all of your seating to be permanent, but you do want to be sure you have room to add folding chairs when you need them. You may want a table large enough for some or even all of your guests to use while eating. If you don't have a large table, you may want to add several small end-tables to space.
One new concept of backyard seating is digging out a 2-3 feet section of ground and then making a custom seating area built into the ground itself. Often these are done with a fire pit in the center of the seating area. This can be done in either bricks, wood, or even cement. To make the area more comfortable and stylish you can use decorative pillows or bench cushions.
These are just a few things to keep in mind when you're building your ultimate backyard BBQ. The most important thing is to make sure it includes all of the items and functionality that you need for your BBQs and other gatherings.
Continue reading: