Last updated on June 17, 2019
Do you have a brown sofa in your living room? Then you need to see these decorating ideas that will help you make the most of it.
Brown (usually leather) sofa is classic. It means luxury even if the rest of the room is decorated on a budget. Moreso, it's very easy to design the interior around this color of a sofa because it is mostly neutral. You can use many color schemes around it, but blue is the most common to accompany it.
Check out the following creative and unique living room ideas with brown sofa if you need more inspiration. You need these ideas.
What's Inside
Use Wood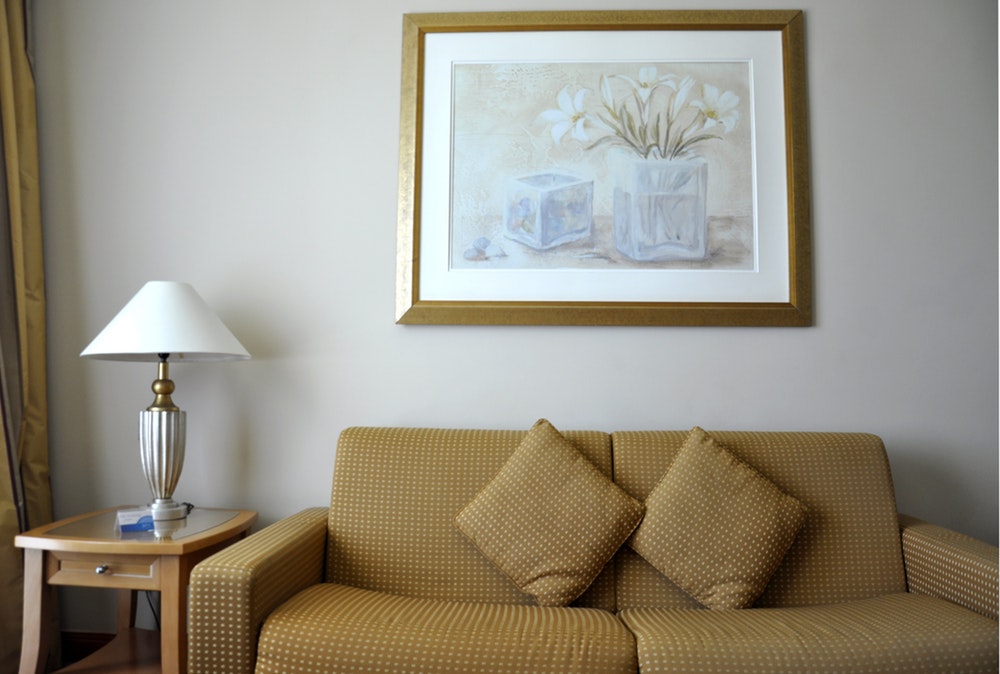 Brown is an earthy tone, and it means that you can and should use lots of natural wood in your decor. Use pictures, frames, tables, accessories, and other accents in this material. Especially if you're using white walls in your interior.
Wall Hangings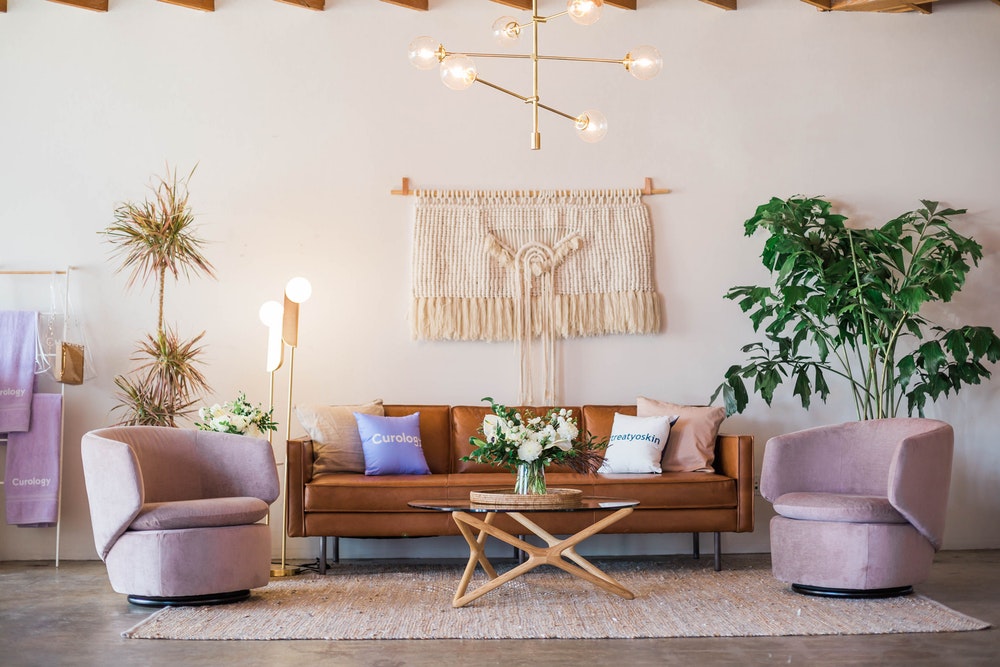 When it comes to wall hangings above the brown sofa and putting picture frames aside, macrame hangings are perfect. They can be in the same earthy color tones and continue the natural color scheme. Mixing and matching different styles also works.
Use Throws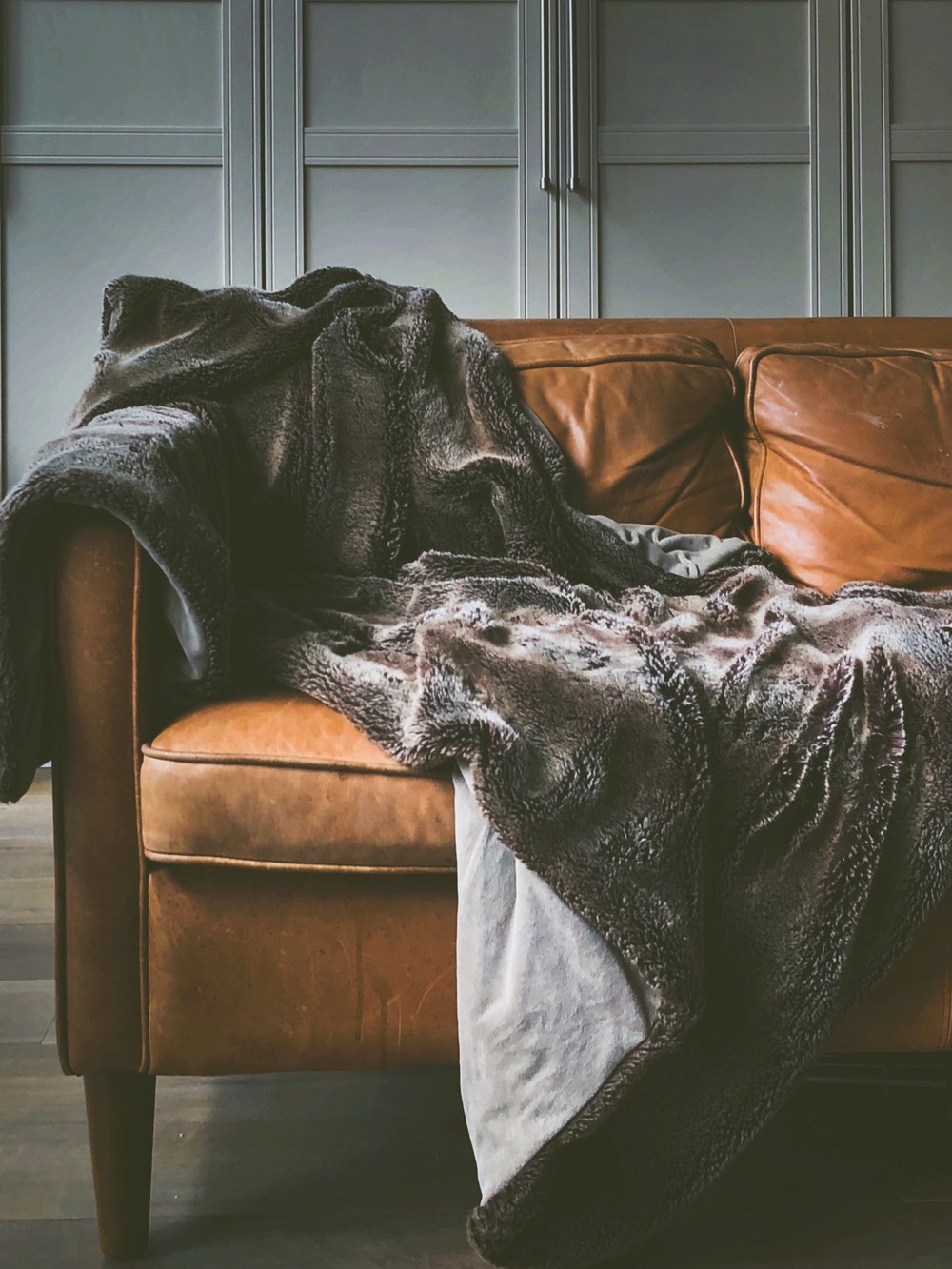 Brown sofas (especially if it's leather) benefit significantly from luxury throws. They look natural and help accentuate the couch. This especially works well if your interior uses off-whites and natural grey tones.
Fur and Lace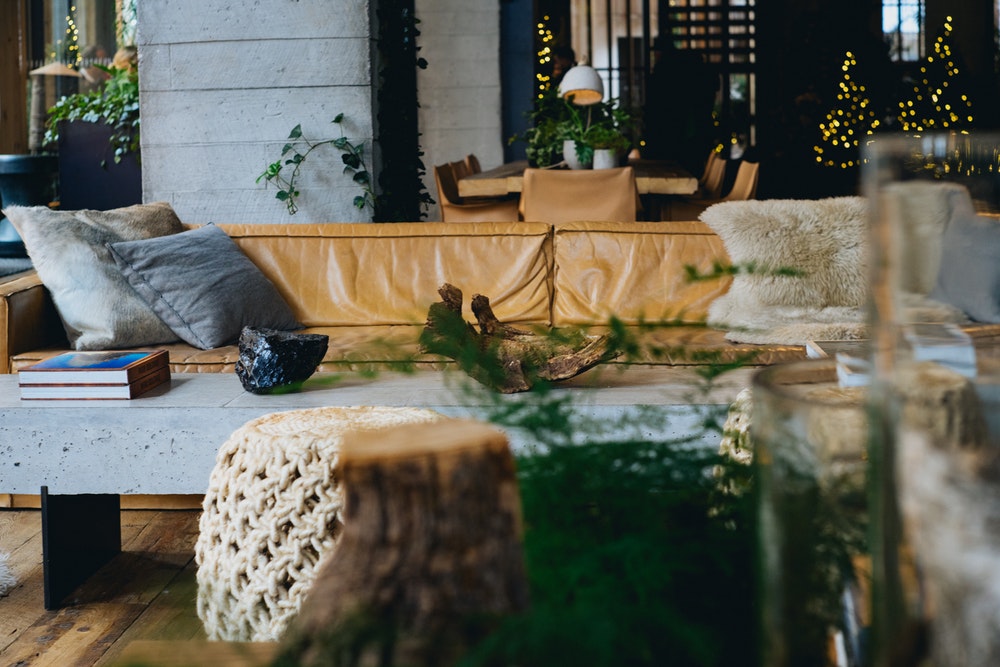 If we're using natural materials such as leather, then using more of them in furs and lace helps create a harmonious look. Nothing seems off-place in such a design.
Cow Hide Rug
The cowhide rug and its pattern are natural and neutral. You can use this type of carpet in just about any interior. With a brown sofa in the living room, it will help anchor the whole look.
Shades of Brown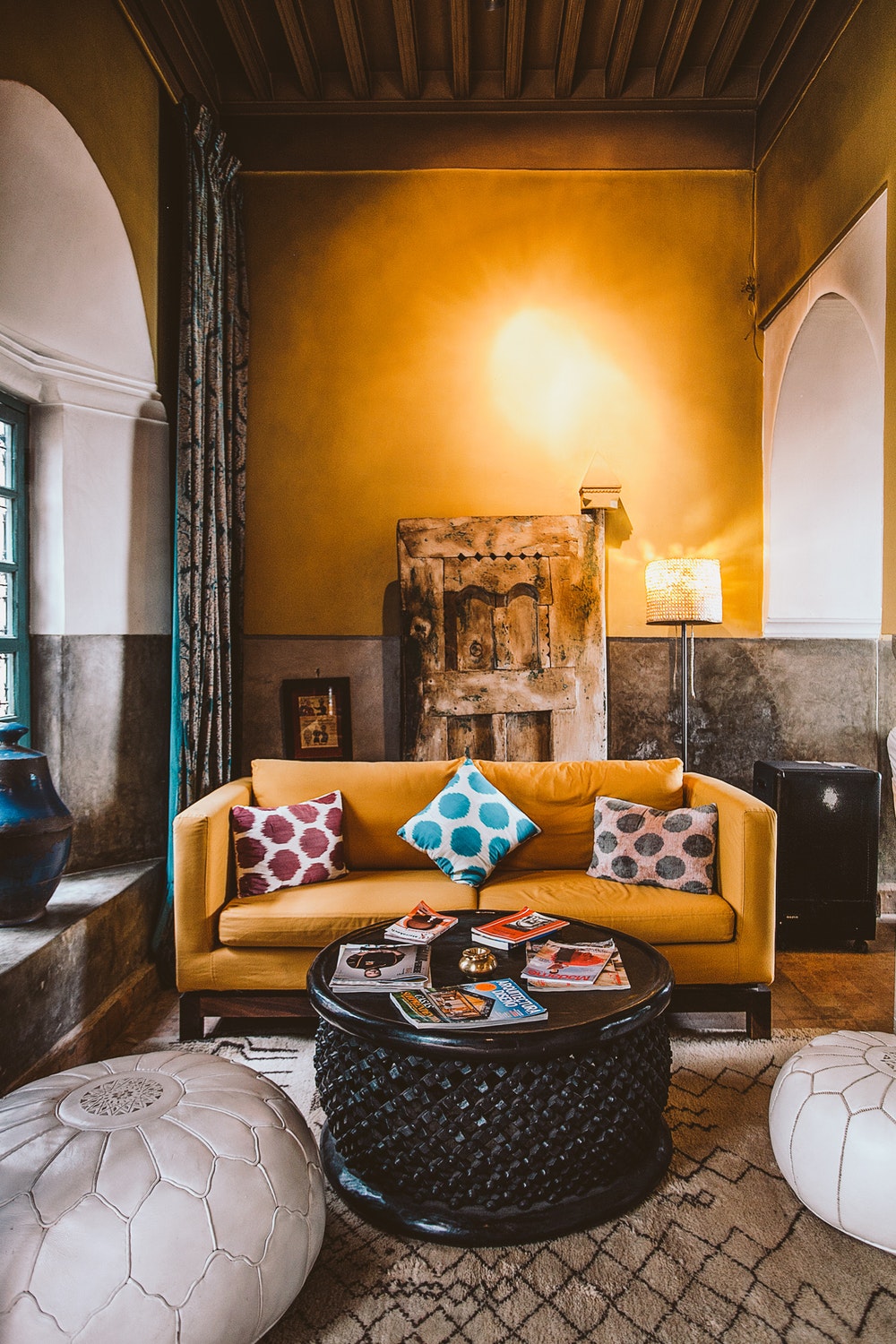 In any interior design, you can choose to use one key color (brown) and add just a few pops of accent color. So in this interior, we can see the brown sofa as the focal point and the rest of the room complementing it. Only the accent pillows pop to break the visual line.
Brick Walls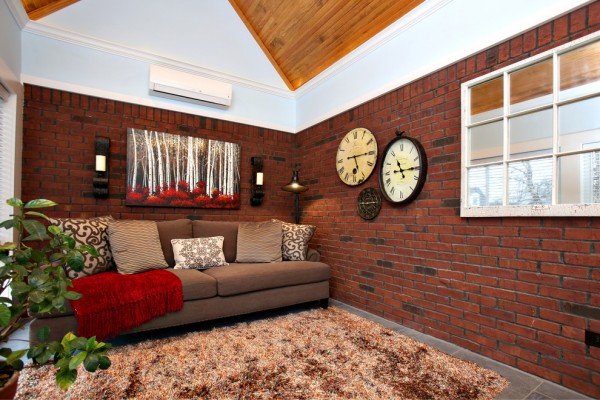 Red brick accent walls will always go well with a brown sofa. It's a natural combination. No matter if it's leather or fabric, the two color tones complement each other well.
White Classic and Natural Brown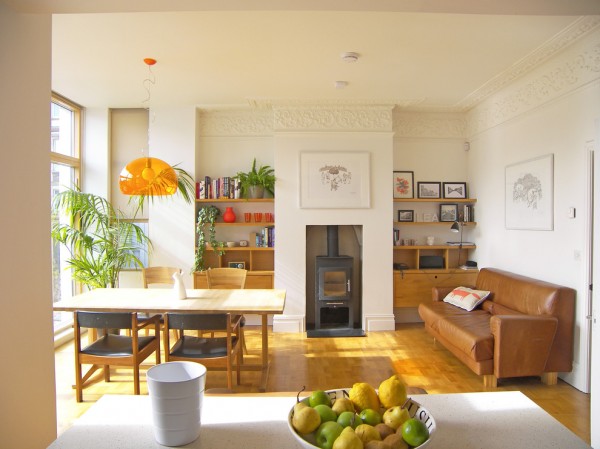 The white classic architectural features of this room (fireplace and molding) is juxtaposed with natural elements of wood, greenery, and leather sofa. It's a charming combination that creates drama in this room. And it's anything but boring.
Brown Against Blue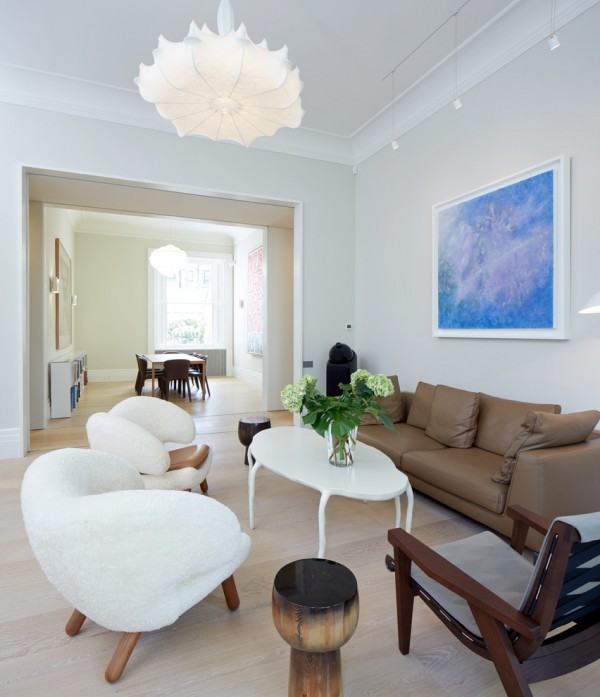 The brown sofa is juxtaposed with the blue accent wall picture and the light turquoise wall color. So the couch is the accent in this room.
Blending In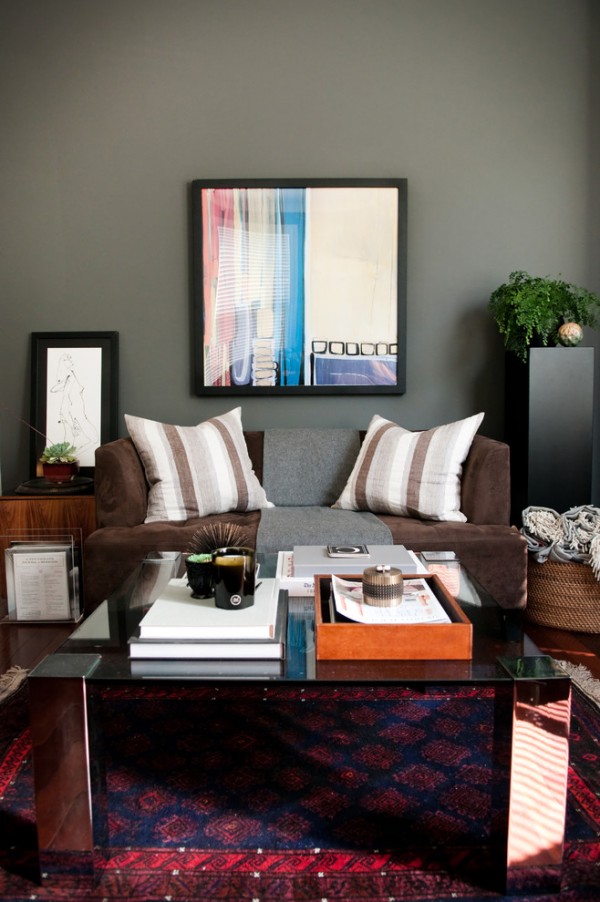 You can choose to make the accent or the focal point of your brown sofa, or you can choose to blend it in. This is what happens in this interior design as the sofa is overwhelmed with the dark-toned walls and a vibrant accent rug accompanied by a plethora of accessories.
Traditional Brown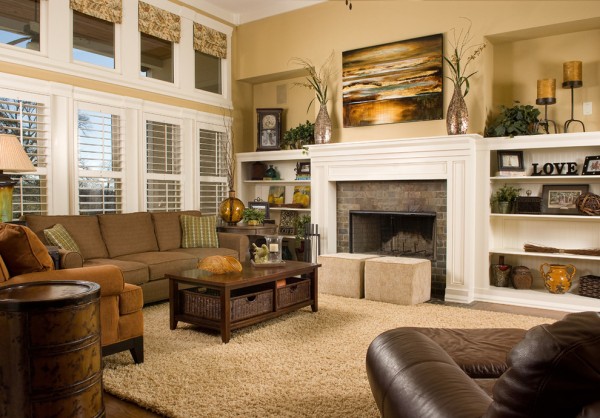 Brown is a traditional earthy color that finds a place in a home with classic and rustic features. We've already talked a lot about the usage of wood and other natural textures. This room combines everything.
Modern Industrial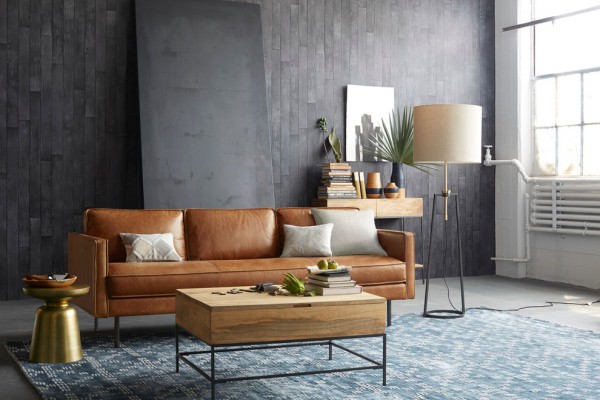 Modern industrial greys create drama when juxtaposed with a brown leather sofa (which is classic). This makes an exciting combination with lots of character. The designer takes the risk and wins it.
Ceiling Beams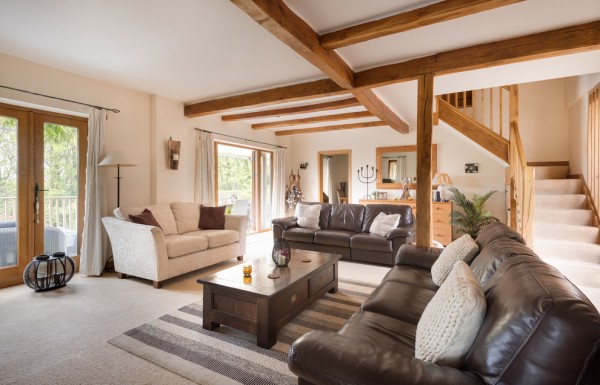 The oak ceiling beams set the course of this interior design, and it's hard to stray away from it. So using dark brown sofas and similar wood finish furniture is a must. It's a safe play in which you can find comfort.
Blue Rug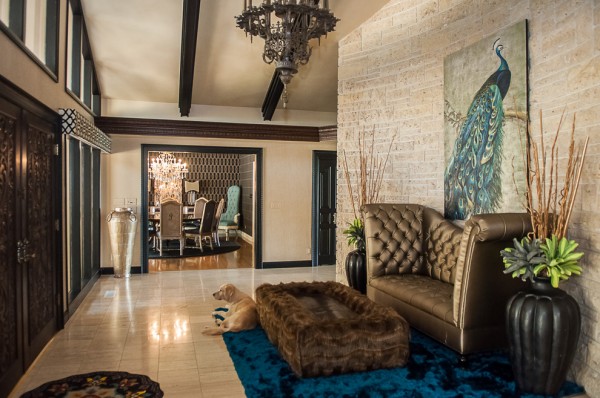 If you were to ask us what color to use with your brown sofa, we would recommend the blue. A blue rug is a natural choice because it works so well with a dark brown sofa.
Continue reading: