Are you looking for the best outdoor privacy screen ideas to enjoy a more relaxing, private patio, yard, or a deck? We've got them all here. Read on!
If you enjoy being out in the garden or backyard but don't like that feeling of people's eyes prying at you, you'd definitely want an outdoor screen to increase privacy and enjoy it the most whenever you're outside.
This is why we've compiled the best ideas for you as privacy screens come in many ways and different materials. It is to help you pick the right one or create the best for your outdoor privacy. Check these out!
What's Inside
Balcony Privacy Screen
You don't want your neighbors to be spying on you so with a little creativity, you can enjoy your balcony space without worrying about someone seeing you. There are a lot of different privacy screens to choose from.
Some of the bests are:
Shutters
Plants
Blinds
Curtains
Patio Privacy Screen
Relaxing in the yard is a given but having privacy takes it to the next level. We use the patio for bonding with family and friends or just spend the time alone while reading or sleeping. There could be a number of options to choose from as a privacy screen.
Here are some great options:
Fence Screen
It's natural for us to want some privacy, especially in our own home or yard. That's where fences come in as they can be a good way to increase privacy. Aside from the traditional fence, there are other add-ons you can do to increase privacy from your fence like planting a tree, hedges, or vines.
Cheap Privacy Fence
Having a fence for privacy doesn't need to be expensive as there are some who can do the job but with less price. There's the option of doing it yourself using wood, this is not hard to build. Aside from wood, planting trees or super-sized plants and curtains are also viable options.
Bamboo Privacy Fence
A bamboo fence doesn't just provide more privacy for your garden, patio, or balcony, it also transforms it into a cozy and exotic paradise. There's a lot of options out there but they come down to 2 different fences. Fencing rolls for covering an existing wall and bamboo screens for partitions.
Outdoor Privacy Panels
Outdoor privacy panels are the cheaper and easier way to add privacy as they aren't as big and as expensive as fences or screens. Dividers can do the job because they're inexpensive and easy to move around plus they come in different sizes and shapes.
Deck Privacy Screen
If you have a deck and want to keep yourself from the prying eyes of your neighborhood, then adding a privacy screen would be an awesome idea. The shutter is one way to go while curtains, partitions, and plants or trees for different budget options.
Privacy Lattice
Lattice is a type of screen or fence that has square or diamond in between each other. It's great for concealing unpleasant views and yet make your home look more attractive and beautiful. There are different types of lattice too.
Here are the most popular ones:
Small weave lattice
Open weave lattice
Spindle lattice
Outdoor Screen Enclosure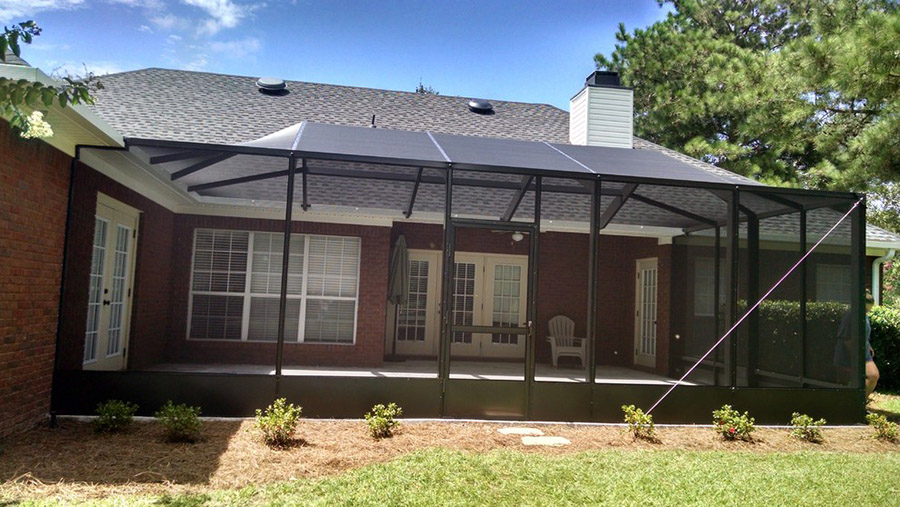 There are different types of the outdoor screen enclosure. They're usually used to conceal air-cons, trash cans or dumpsters and some can be extended up to the roof. They add only a little privacy compared to other privacy screens like fences.
Outdoor Privacy Screen Panels
If you're on a tight budget or want something that is lightweight and portable, then you'd love a privacy screen panel. You've got a variety of choices that can complement your outdoor space. They can be bought or you can do something yourself.
Fence Cover
Fences can be a great way to have privacy but by adding covers on it, the privacy greatly increases plus it can change the ambiance or appearance of your backyard. The most common way is to use plants either organic or artificially but privacy screens or fence art can also be used.
Privacy Trellis
Trellis is a material that can be used for privacy and at the same time support climbing plants. It can make the patio beautiful and elegant. It's usually made of wood and used as a partition but other materials can be an option too.
Temporary Privacy Fence
As the name suggests, a temporary fence is not meant to be used for a long time. It should be cheap, easy to install, and easy to remove. It's mostly made of wood but there are other materials available too like:
Plastic mesh
Thin wires
Commercial
Metal Screen Panels
Metal privacy screen panels are popular for residential and commercial purposes due to the many capabilities it can do. It has countless aesthetic designs that can complement any type of space. It's also fireproof, durable, and doesn't cost a lot to use and maintain.
Outdoor Folding Screen
Folding privacy screens are typically used indoors but when used outdoors as a partition, it creates a classic look for a more laid back, relaxing feeling. It also has plenty of designs like bamboo, lattice, or plastic.
Portable Privacy Fence
This type of fence is made to provide versatility yet easy to use. They may be made of different materials but they're the best feature is you can put them on almost any space and adjust the width to suit the circumstance, they don't even need digging.
Hot Tub Privacy Screen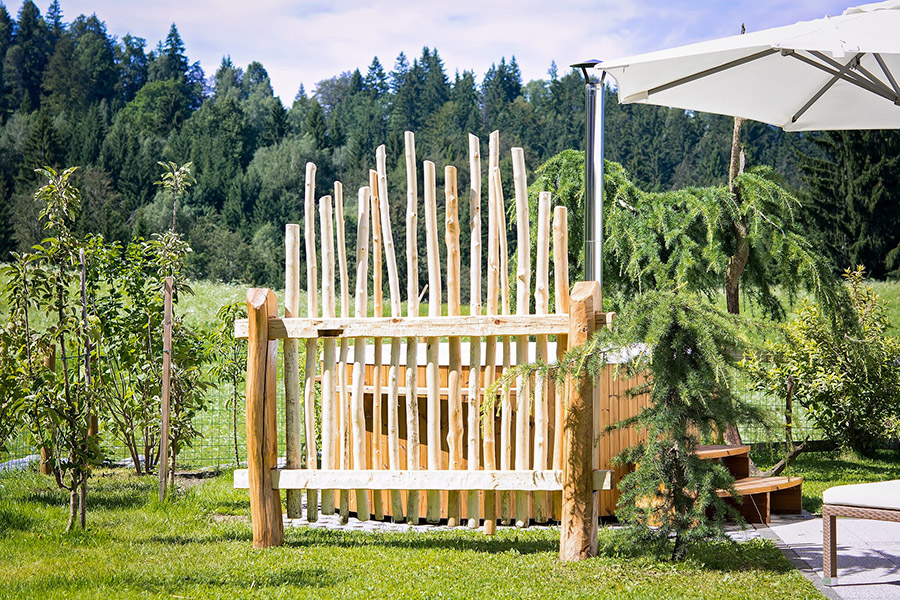 It would be like paradise on earth when you can use a hot tub outside and what better way to increase the amazing feeling by adding a privacy screen. Plants, screens, faux walls, and even umbrellas are great options.
Pool Privacy Screen
Nothing beats enjoying a magnificent swim in the backyard and increasing the privacy will stop your nosy neighbors from staring at you (especially if it's your above ground pool.) There are several ways to add privacy such as adding a fence, planting privacy trees, pergolas, and lattice.
Front Yard Privacy Screen
Since the front yard is mostly big and spacious, there's a lot of different varieties of materials you can use to make it more beautiful and at the same time add privacy. Here are some of the best materials out there:
Fences
Walls
Lattice
Hedges
Bamboo
Vertical gardens
Outdoor Privacy Wall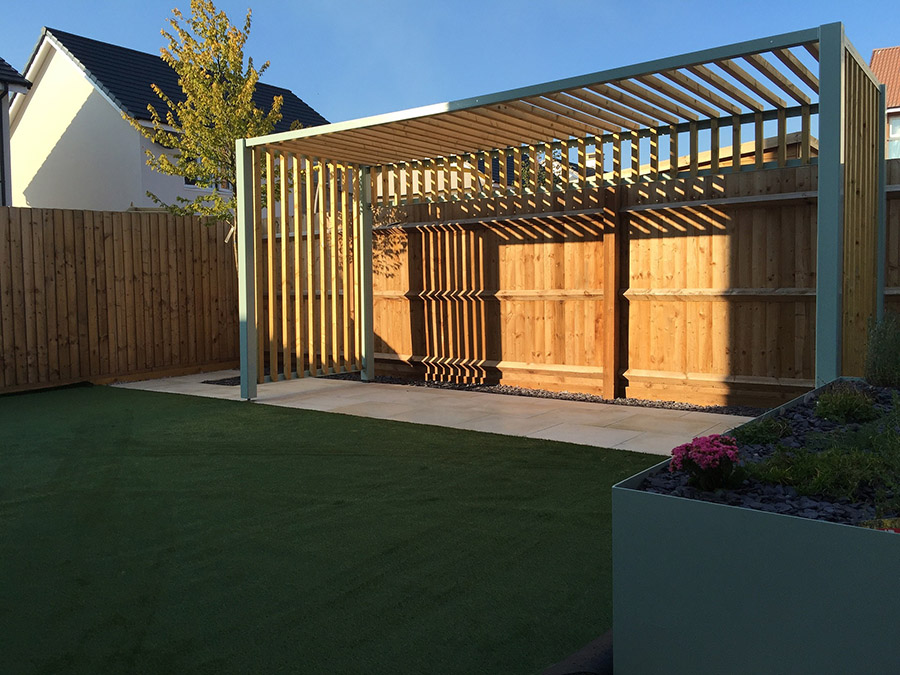 To enjoy the peace and quiet time in your backyard, building a privacy wall can be a viable idea though since it might be big, you might want to check with your local ordinances if you need a permit. A privacy wall can block views, reduce noises, and add artistic appeal to your property. You can even add extra furniture or a fire pit.
Privacy Pergola
A pergola is what you call when you build a shaded walkway or sitting area of pillars where vines are trained to grow. It allows breeze and light sun for you to enjoy. You can also put a screen around it for extra privacy and bug protection.
Garden Screen
Hedges, privacy trees, or screening plants are great problem solvers when it comes to adding a garden screen for your improved privacy. You'll be needing to consider the climate, sun exposure, and water needs if you go in this garden screen route.
Modern Privacy Fence
Traditional fences were usually clean white but modern homes are now using a more contemporary framework for the modern fence. Some are horizontally slatted, latticed, or even geometric. It can be a stand-alone or together with flowers or trees.
Privacy from Two-story Neighbors
You might love your neighbors but we can't control the spaces around us especially if they have a second story that might invade your privacy. In this situation, fences might not be enough so adding an extra divider, plant barrier, or screen is an absolute must.
Freestanding Outdoor Privacy Screens
If you're looking for versatile privacy screens, then you might be looking for a freestanding one. It's decorative and it can span longer or higher without wall or post support and it sticks to the ground securely.
Continue reading: