Last updated on August 13, 2023
Looking to completely revamp your patio? Let's turn it into the best outdoor getaway in the neighborhood. Here are the best patio ideas. Read on!
We are pretty sure your outdoor space won't be a boring place once you learn about these amazing ideas. You just need a bit of effort to make your patio the best spot in your entire home.
Once transformed it can be used for a daytime retreat or a dinner under the moonlight with your loved ones. The patio can be used as a dining area, a lounge, or even a full family room, you just need the right idea to get it done.
So without further ado, here are some of the best patio design ideas you can think of. With these ideas, you can create the perfect patio you wouldn't have think of having. Check these out!
What's Inside
Outdoor Patio Furniture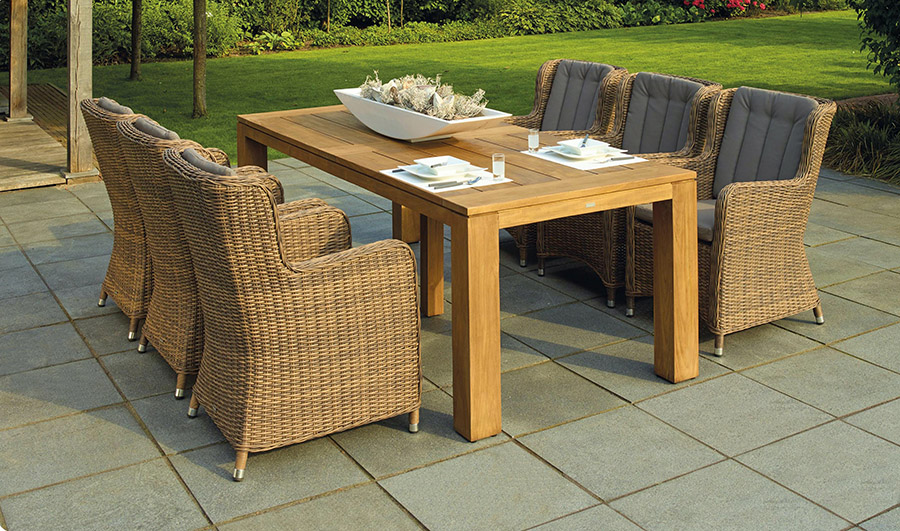 A patio is a place for relaxing and family gathering which means incoming guests will be either impressed or depressed. Getting the right furniture is crucial. It doesn't have to be expensive but it needs to complement the style of the patio itself.
Patio Chairs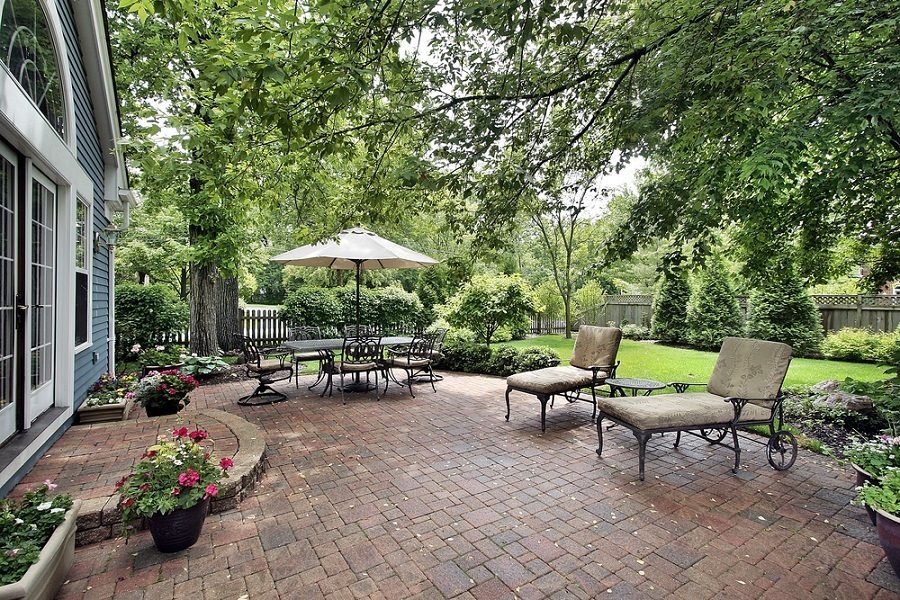 Outdoor furniture is usually weather resistant since they're mostly outdoors. Patio chairs are the same, they have to be long-lasting and at the same time beautiful and will match the patio. Remember, chairs are where your guests sit so first impressions last.
Hanging Patio Chair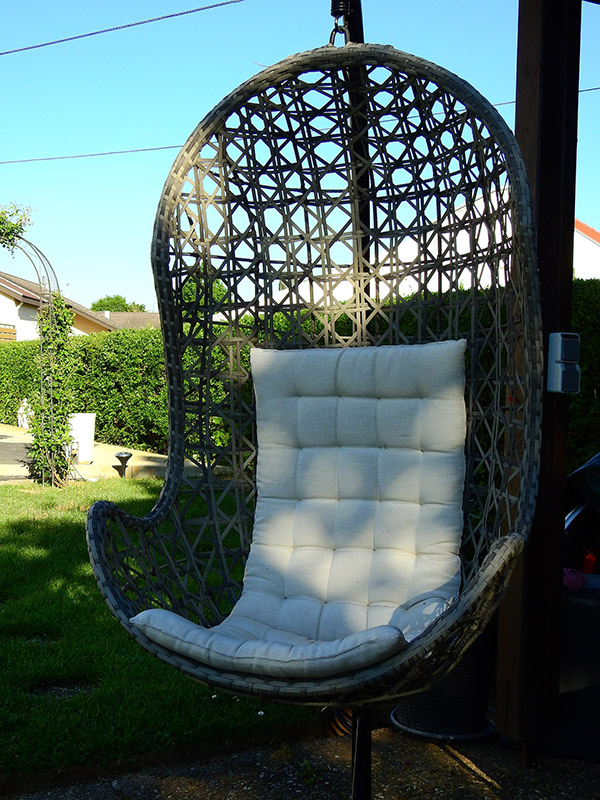 Hangings chairs will definitely surprise incoming guests. You can use materials like a wooden dowel, rope, metal clip, and some fabric if you want to make it yourself. It can be a hammock, lounge, or cushioned chair. There's also the option of buying one.
Patio Table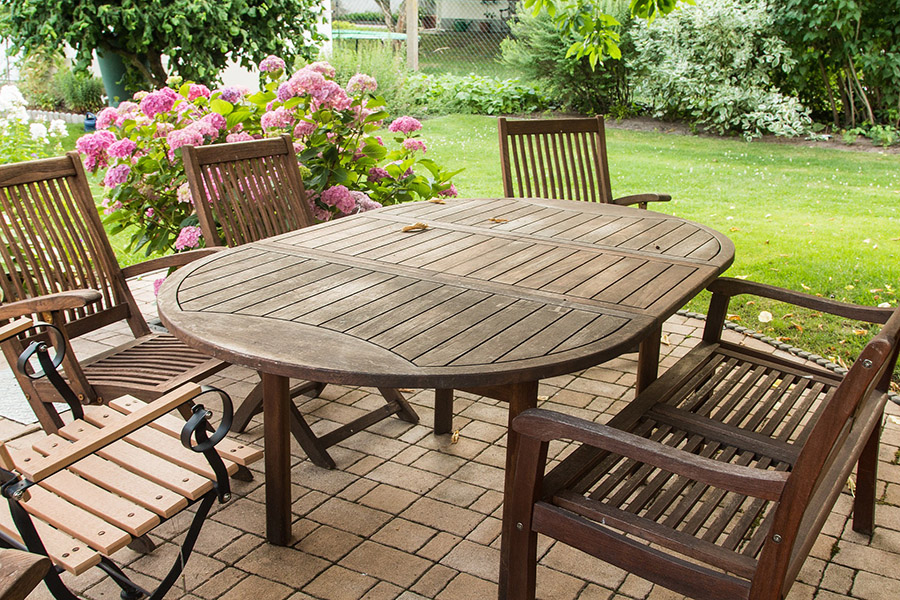 Of course, a beautiful patio won't be complete with just chairs, it needs to have a table where everyone can eat or play. Rustic or vintage style is the usual theme to go but it still depends on the patio theme.
Outdoor Dining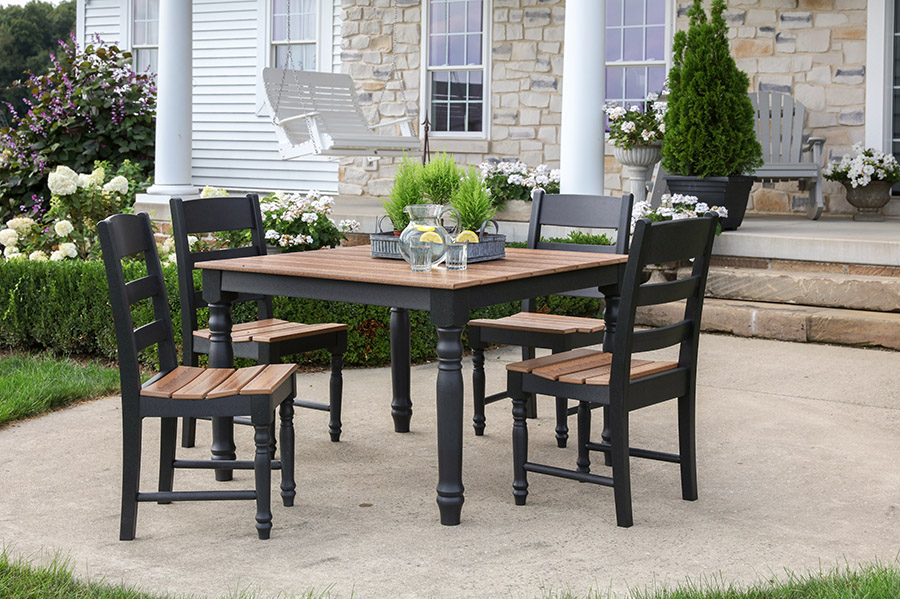 Dining outdoors is something that should be enjoyed as much as possible. It's much affordable since you don't have to pay restaurant prices and you can create your own dining space, color and style in your own patio.
Outdoor Couch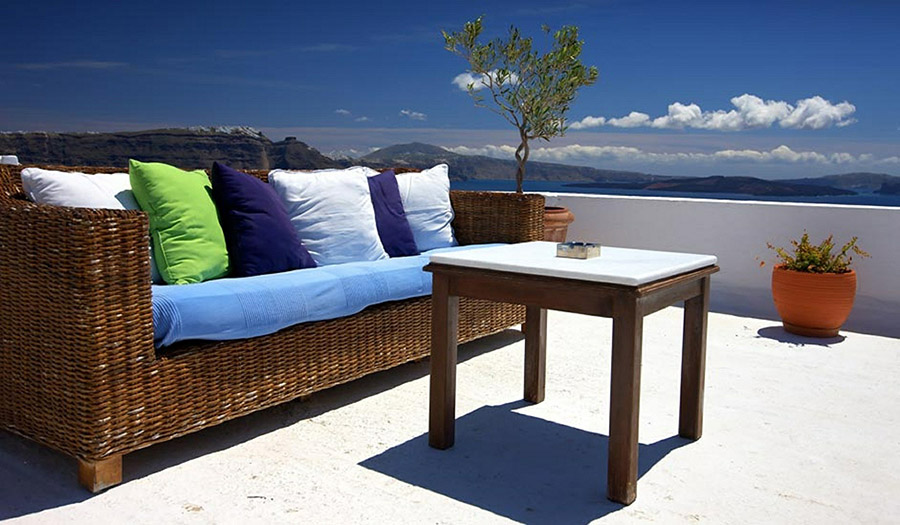 This one depends on your budget or skills as you can also build your own couch for your patio. This is a great idea for people who do not have the time to go out and want to hang out with friends or families at home.
Small Patio Furniture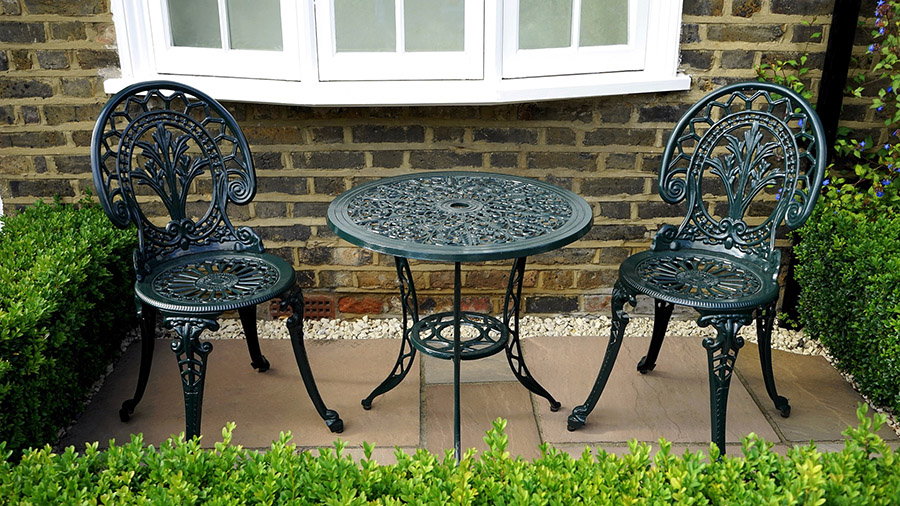 If you're tight on space, there's still plenty of options to choose from as you can also be a minimalist on your patio. A small table and a few chairs good enough for 2 or 3 people is a great idea and you can even add a small rug or umbrella, bench, or multifunctional storage furniture.
Outdoor Patio Decor

Like any part of the home, the outdoor space needs to be decorated. Don't make your patio sit bare especially when guests come, you can improve your patio design by adding decorations such as statues, plants, wall decor, clocks, and additionally put some accent pillows or cushions to make it more comfortable for you and your visitors.
Covered Patio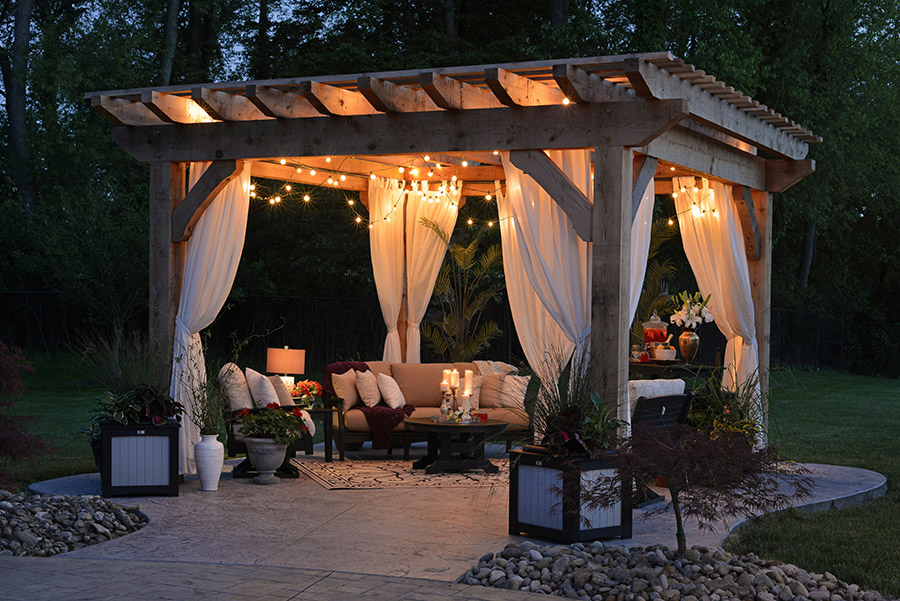 A covered patio can significantly improve your outdoor experience and even increase the time you spend on it. Before making a covered patio, here are some of the things to be mindful of. Here they are:
Budget
Style of the home
Size of the patio
Materials
Patio Flooring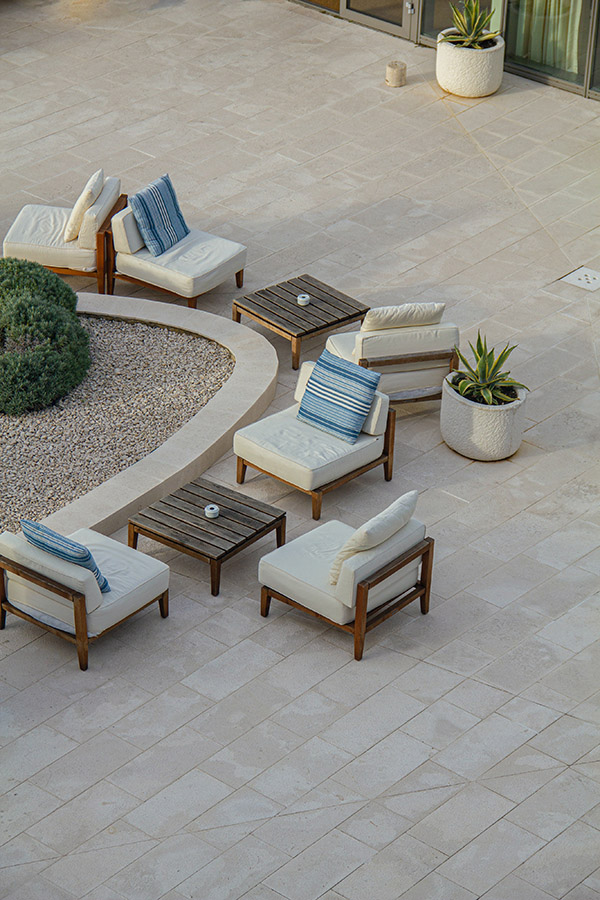 The flooring of the patio is often overlooked but it's actually important. Most people don't know what are the options for the best flooring. We've got examples of some of the best to significantly improve the beauty of your patio.
Wood
Porcelain
Ceramic
Artificial grass
Paver Patio Ideas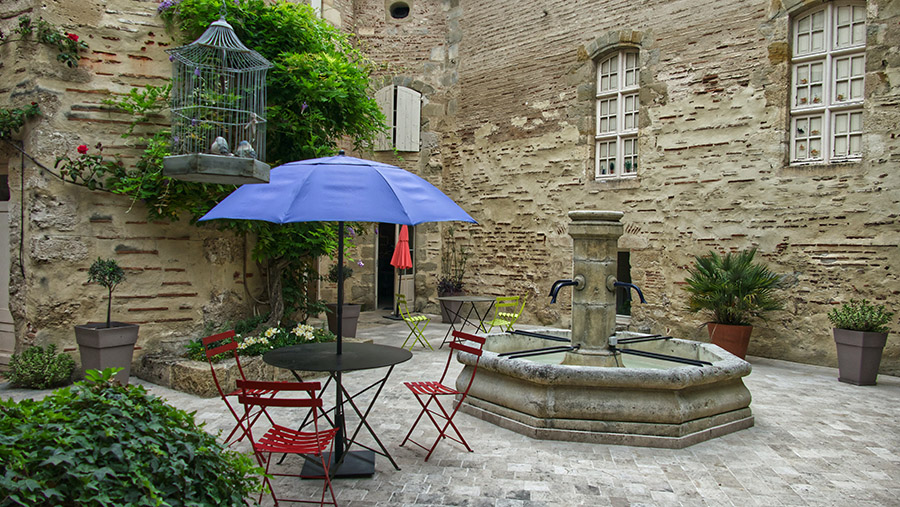 Paver is popular for patios as they provide a beautiful, customized solution that is ready for use once the project is complete. It is low cost and easy maintenance and has plenty of shapes and sizes to choose from.
Concrete Patio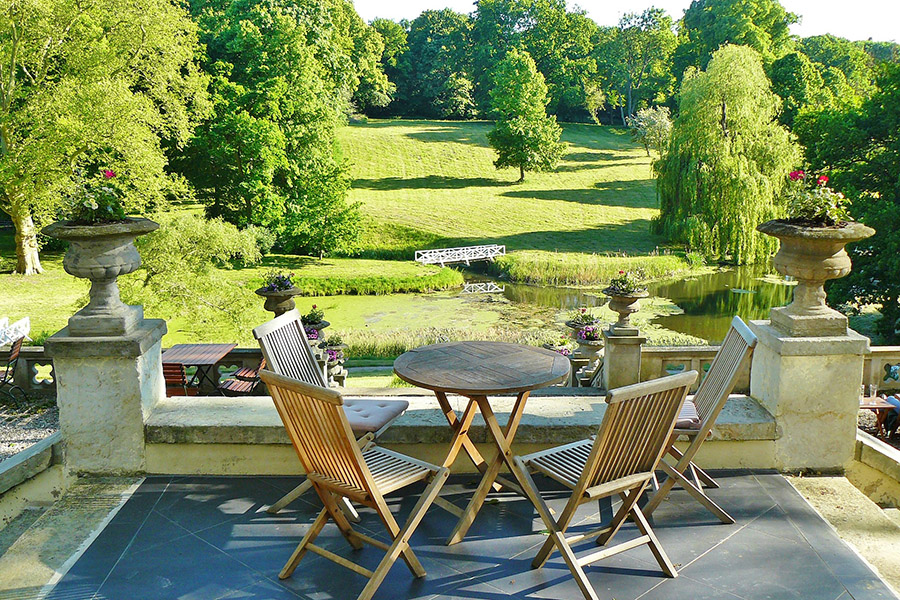 Concrete is the most common yet versatile choice material for building patios. It's smooth, clean and can be formed into different shapes. It is durable and affordable especially if you know how to do it on your own.
Stone Patio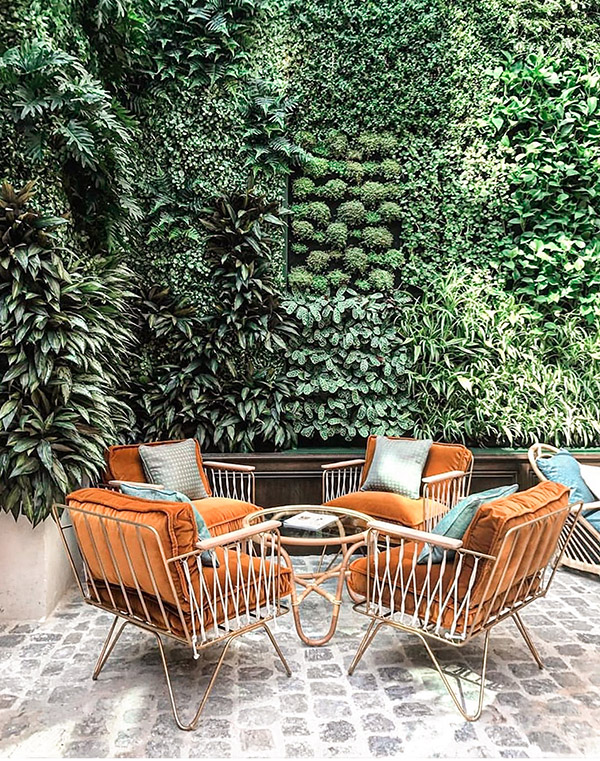 A stone patio design can completely improve the look of your property. It increases the home value and beautiful appeal. What you need is to find the best-suited material for your lifestyle and patio to have the best one. Some of the best are bluestone, limestone, gravel, and granite.
Small Patio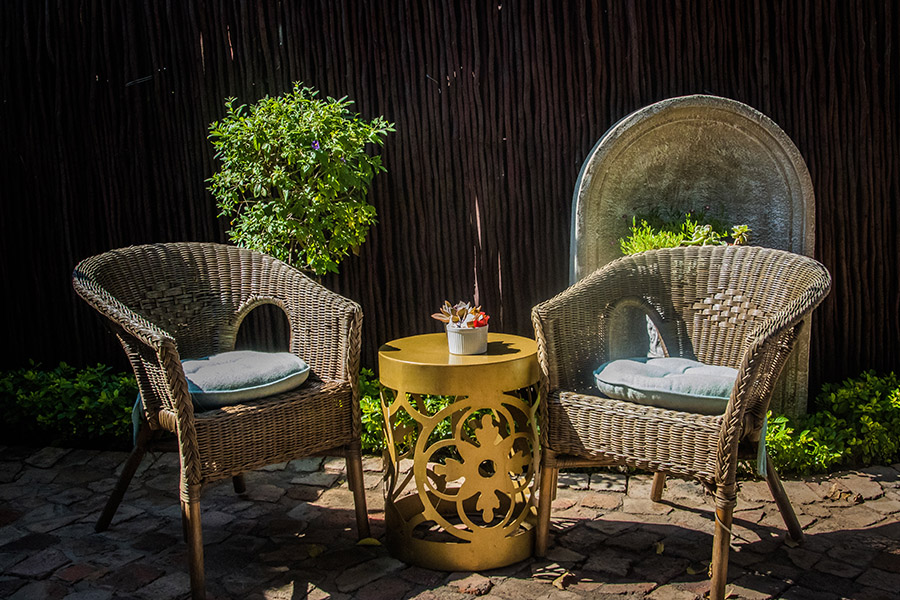 Even if your patio is small, it can become a beautiful, inviting private paradise with the right furniture and decorations. There are several ways to do transform your patio. Here are some of the best examples:
Hang curtains
Lounge place
Multi-functional furniture
Outdoor Bar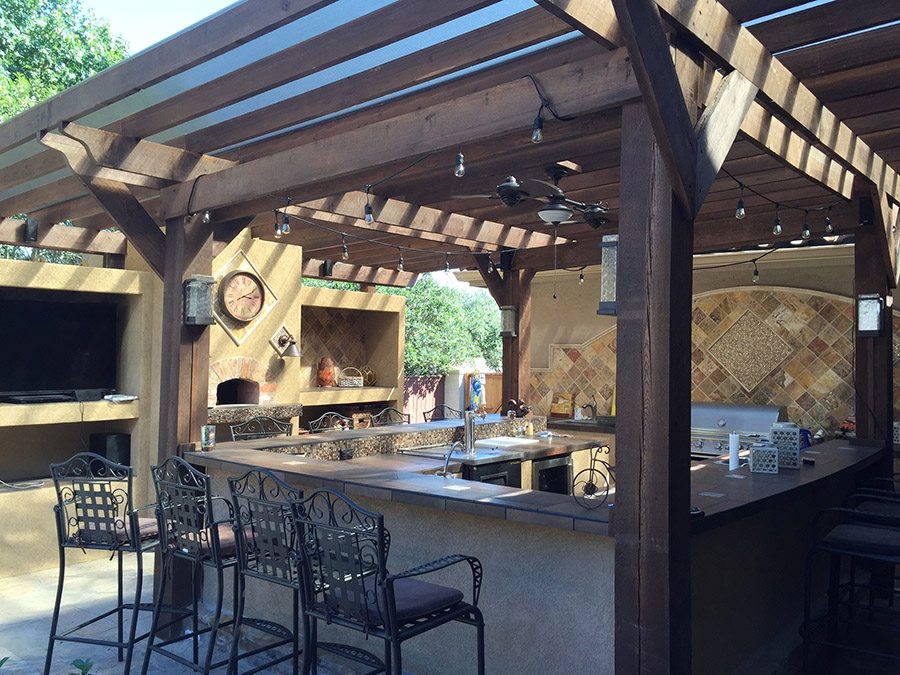 An outdoor bar can make your backyard more enjoyable and entertaining. It can be simple if you're on a tight budget or an extravagant one. Some are custom made while some bars can be attached to kitchens connected through a small window.
Enclosed Patio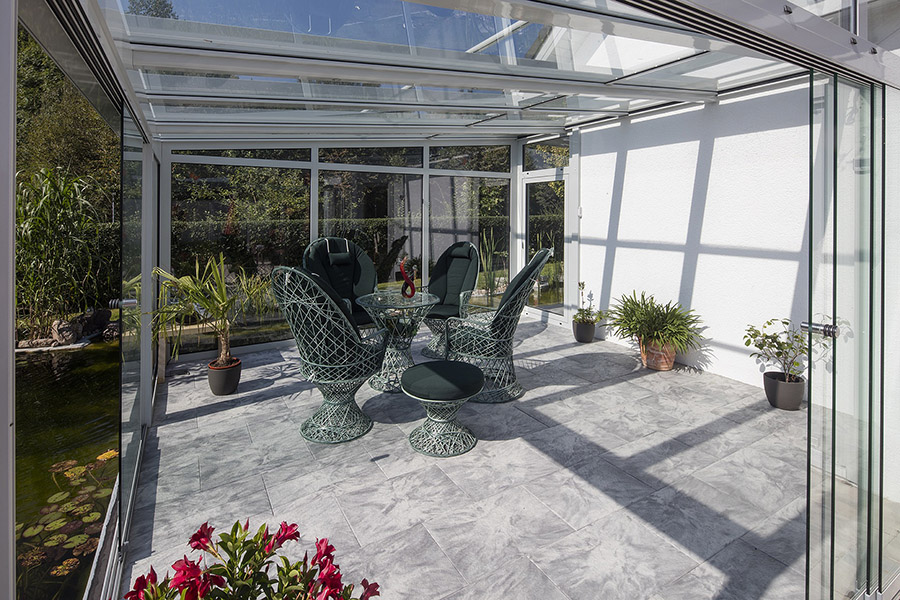 Patios can sometimes get uncomfortable if exposed to harsh sunlight without shade so to make it more comfortable and more attractive. Why not make an enclosure that's within the budget? You can use plants, trellises, or screened rooms, they can also provide more privacy.
Backyard Patio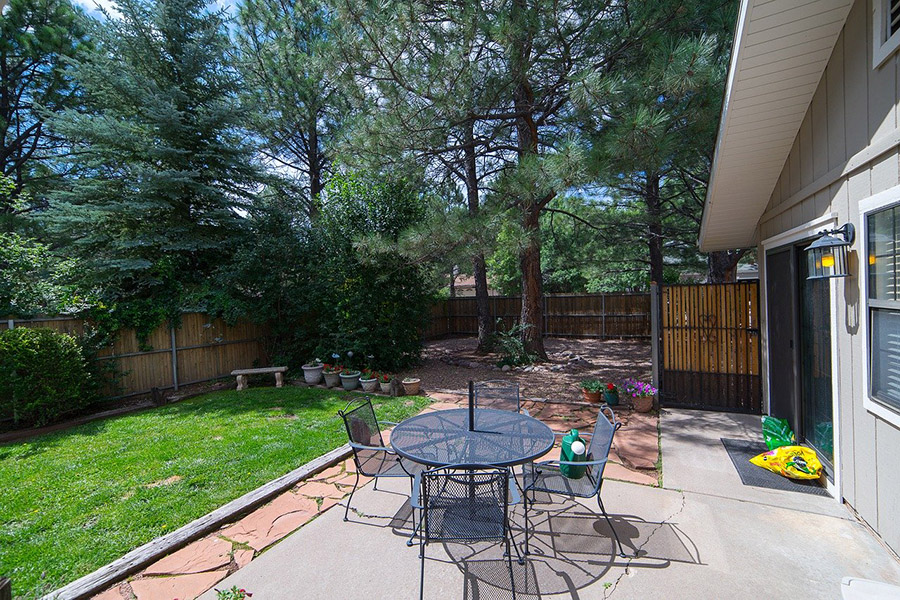 When designing a backyard patio, it's important to figure out what can't be changed. Once you know these figures, you can use these items to make your own design which would make it unique and personal like existing plants.
Patio Deck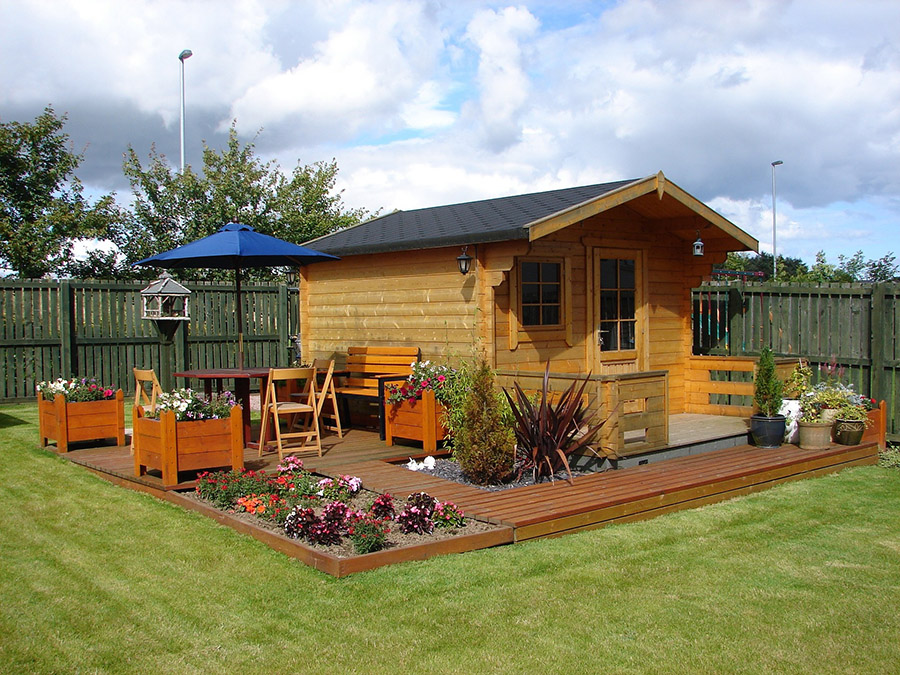 While patio and deck are actually two different things, combing them may have surprising results. Materials are diverse but mixing them properly is a great idea. You can have an island deck with a barbecue grill on it, the possibilities are endless.
Outdoor Living Space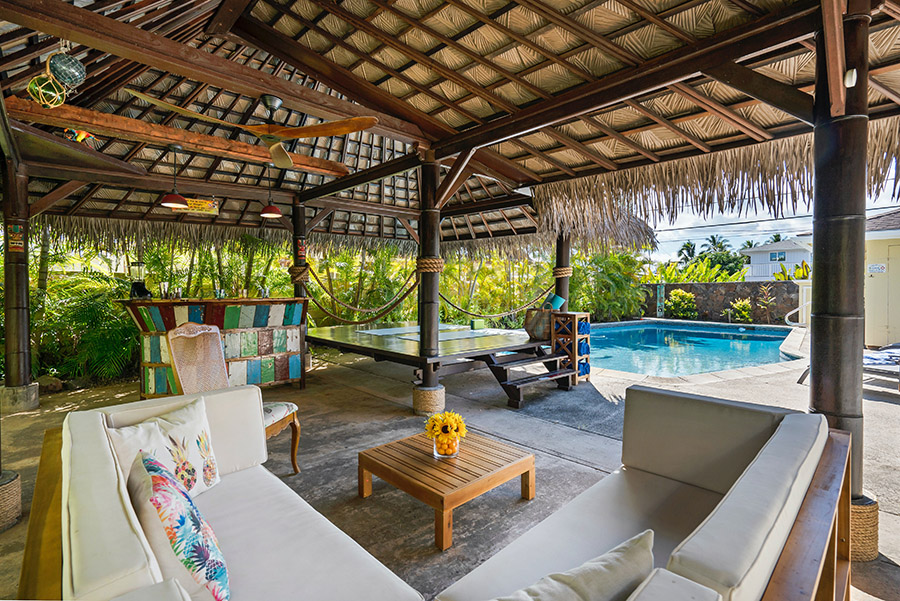 If you think you got it, why not totally transform your patio into an outdoor living space. It's like having a 2nd home outside that every member of the family can enjoy. You can include TV, the entire kitchen, and the dining area with fire pit or fireplace.
Patio Landscaping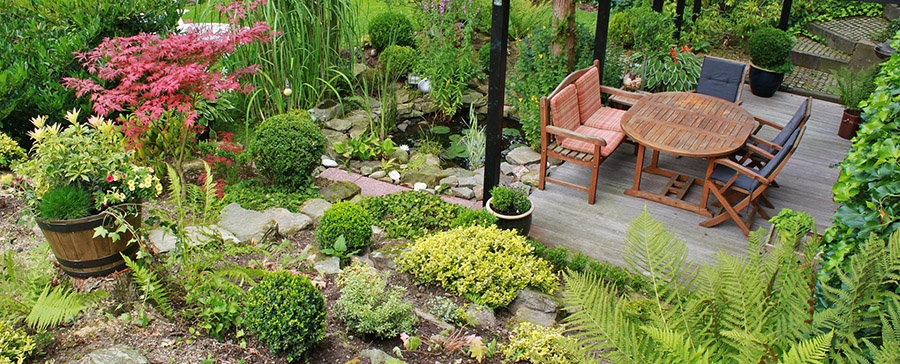 A total revamping of your patio can be done without needing to break the bank. You can hire a professional landscape designer to do the job for you but if you're really on a budget, you can use affordable materials like lights, borders, or fencing as alternatives.
Patio Backdrop Screen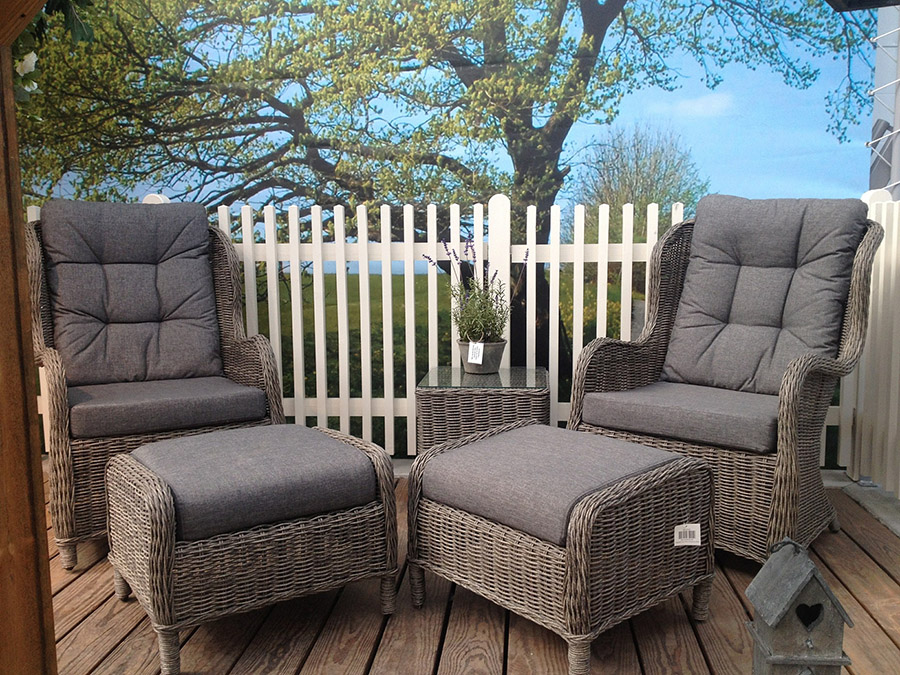 Increase your sense of privacy and structure to your backyard by installing a backdrop screen. It can be made of wood or metal, they're simply made but elaborate and can help shape your patio style.
How to Make a Patio
If you feel you can do it, why not build your own patio. It can be done during the weekends but can take much longer depending on your skill. You can build it the way you want it to and use affordable materials if the budget is tight.
Continue reading: