Last updated on July 9, 2021
Looking for ideas on how to decorate the wall over the sofa? Check out the top ideas and choose what fits your interior the best.
So you've chosen the sofa, arranged all the furniture in the living room. You've added your accessories, and the interior looks almost complete. Almost. That empty wall space over the sofa keeps nagging you. How can you leave that empty?
You know better than that. But you need ideas to get you on the right track. There are tons of things you can hang there, but only some of that works. What makes your interior click? Find out by reading these top creative ideas.
What's Inside
Accent Colors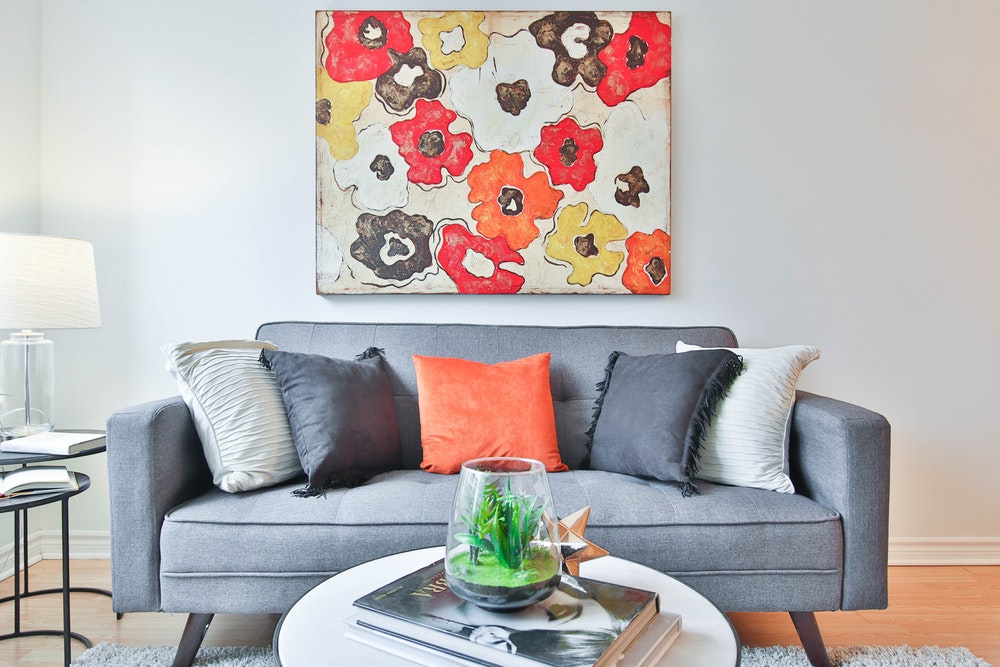 This is the most popular idea of them all. Hang a big wall picture that would contain the accent colors. It doesn't have to be an expensive piece of art by a known artist at all. The pops of color are your target here. And if you have a good hand at painting, you can paint one of these yourself too. It will add a unique and personal accent to your interior.
Photo Art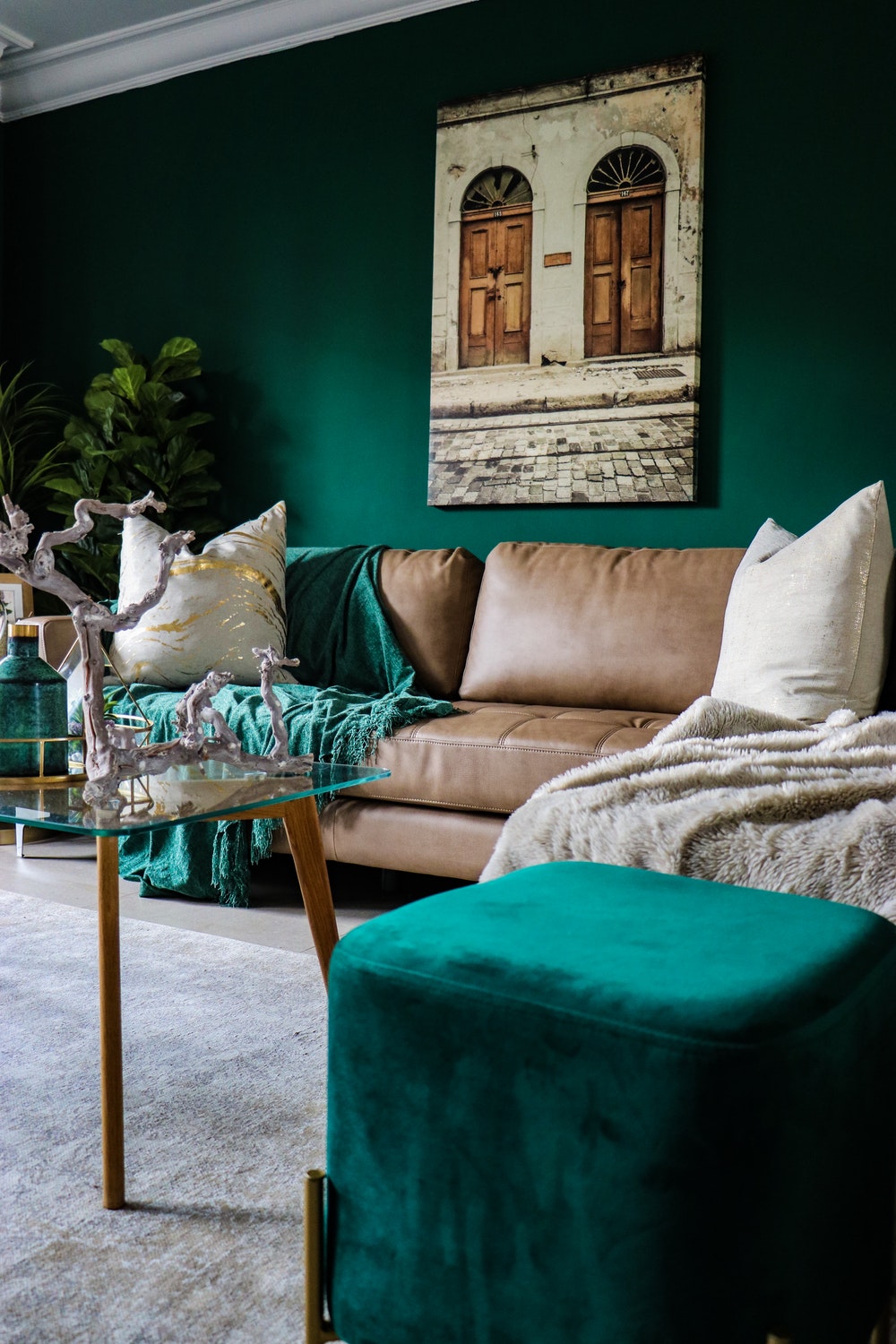 Photo prints provide substance and visual interest to the wall decor. Think of it as a window with a view. It naturally brings the accent colors. Either complement the rest of the room's color scheme or create accents with such prints. If you have some old photos on film that your parents or grandparents took in the 80s or 90s, you can use the opportunity to organize those old photos, digitize them and use the best ones for a big print format.
Big Mirror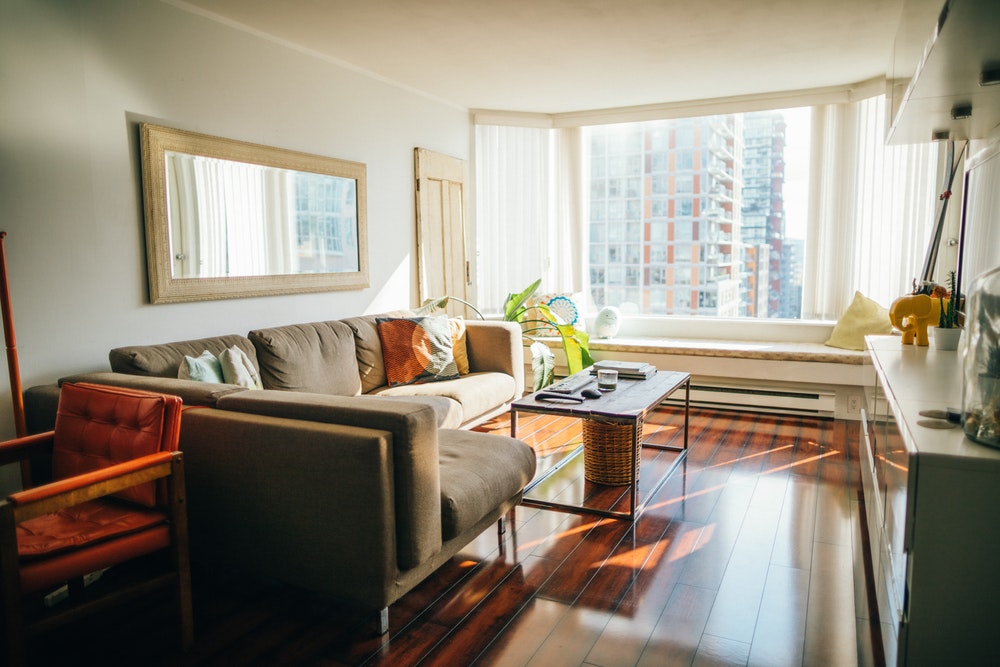 This one is a decor classic. Hang a big mirror to improve the natural lighting of the room and increase the visual space. It's the most practical way to use the space over the sofa of all ideas. The choice of the mirror frame is also a significant decor consideration.
Macrame Hangings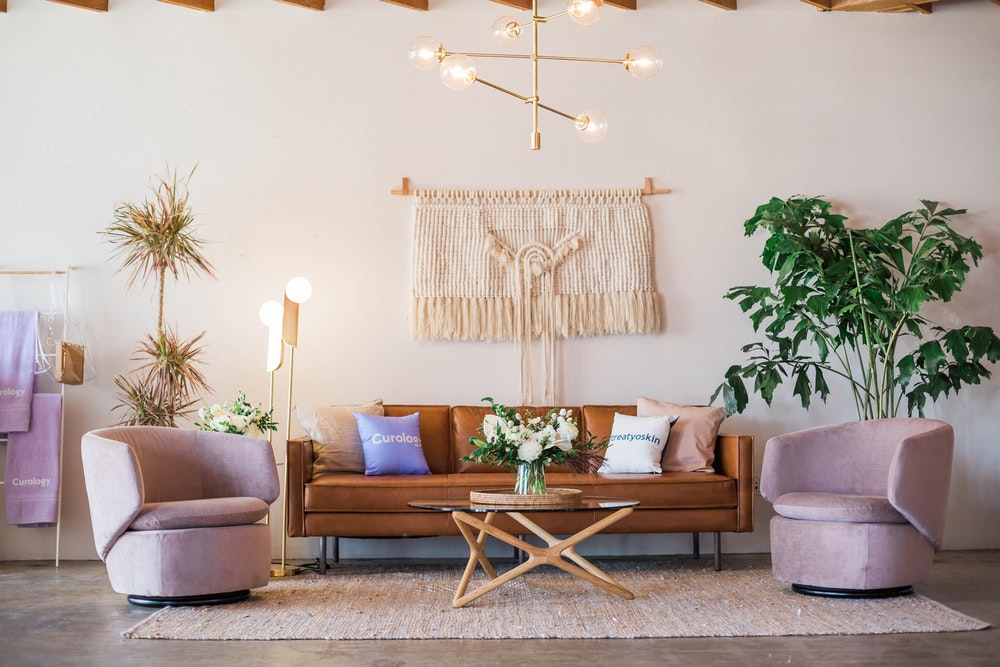 Macrame hangings and tassels are all the rage right now. Everyone is crazy about adding a rustic touch to their home. Macrame provides us one way to do that. And what better way to hang it than in that empty space on the wall above the sofa.
Gallery Wall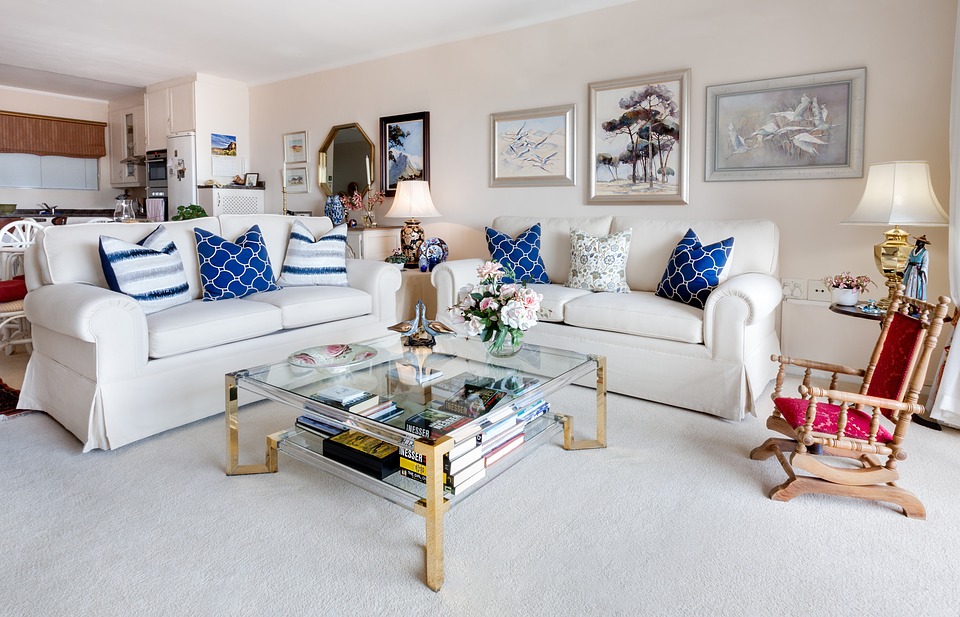 Creating a gallery wall is an excellent option if you have enough wall space. It makes a feature of the room instantly. So if you want to make the space over sofa your focal point of the room, create such a gallery. You can include elements other than pictures too. Mirrors add a lot of interest to galleries as well.
Oversize Art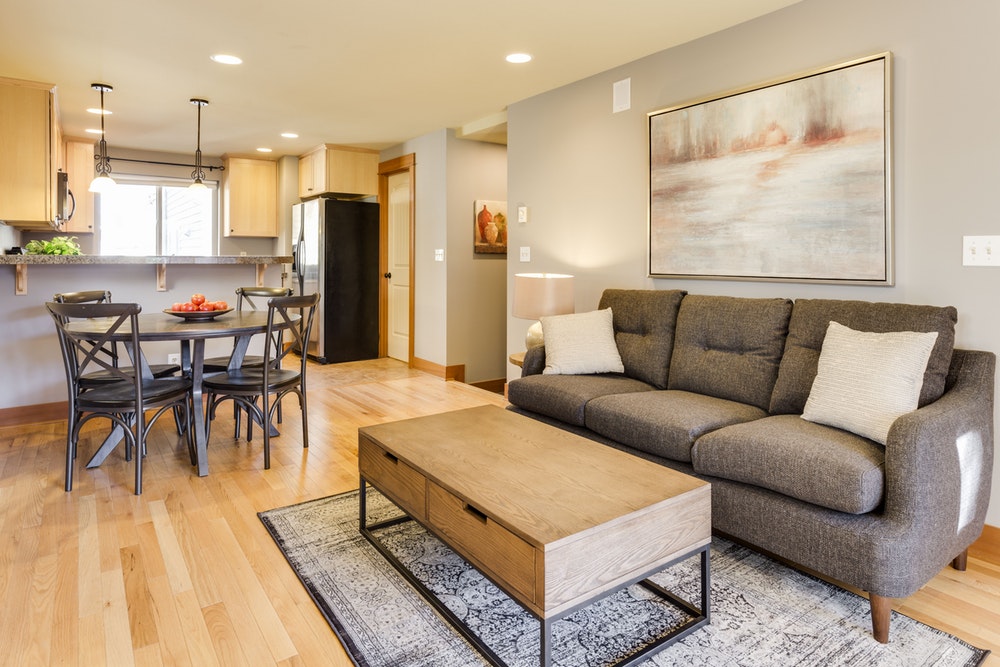 Oversize art is the "poor man's" way to mix up the colors of the wall. Not in a sense that it's necessarily cheap (oversize art can cost a pretty penny) but in a sense that it doesn't involve remodeling. Just choose art with the colors of your liking and hang it across the wall. In many cases, art that's big enough to cover most of the wall has a stunning effect.
Accent Wall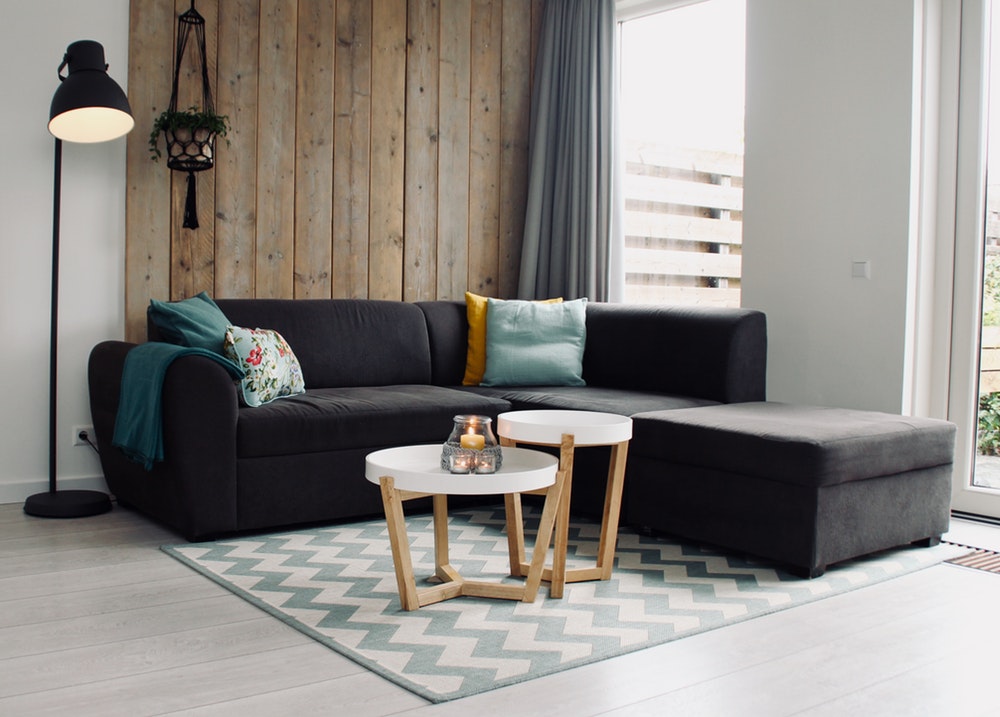 This idea invites you to think outside the box. Don't just limit yourself to wall hangings or display shelves. Create a whole accent wall. Rustic wooden planks are trendy to use this feature.
Display Shelves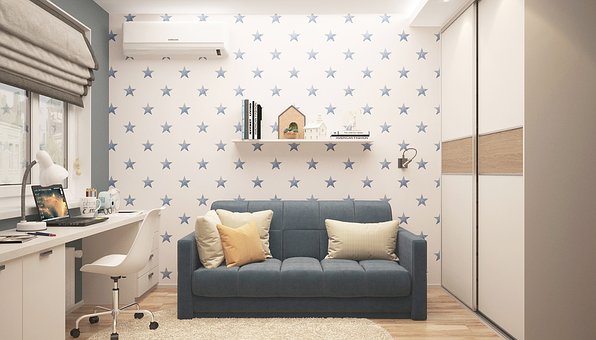 Let's put the wall hanging aside for a moment. The next big thing is using small wall mounted shelves to create displays. These shelves aren't built for storage but rather as part of the decor. You don't want to keep your everyday items but use them to improve your interior further.
Bulletin Board
Hanging a bulletin board to pin art and photos is a unique decor accent to create above the sofa. It's playful and chic. You can use this idea in any regular living room or your home office area.
Architectural Interest
Look for mirror frames that offer more than reflection. A mirror that extends the room's architectural furniture is like an extra window. And being able to add more of those is a big luxury. Even if it's fake.
Art Deco
Art deco is back, and you can make use of it to decorate the living room walls. An accent mirror or a picture frame in this style adds a lot of visual interest.
Lighting Fixtures
If you want to use the space functionally, add more light fixtures to the room. This can be wall sconces or lamps. They will not only add a new lighting area of the room but also provide a spotlight for a reading nook.
Faux Window
If the sofa is anywhere near a window, make use you use it as a decor feature. Position a big picture frame to match the window frame visually. You get an extra faux window that adds to your room interior this way.
3D Art
3D art is always a fancy way to make a feature in the room's decor. It's sure to attract attention, and it's a definite conversation starter. Finding the right piece for your interior is a more difficult task, but it's worth it if you do find one.
Pattern Prints
Big pattern prints is another way to get the effect without painting walls or applying wallpaper. It's a simple idea that doesn't require investment. Such prints are relatively cheap too (compared to oversize art).
Rustic Features
Rustic features are all the rage, and if you want to create the farmhouse look, the space over the sofa is a great place to do it. This can be any feature, from full wooden wall decor to wreaths and other accents.
Mix and Match
Now here's an often overlooked but simple and easy to implement an idea. Mix and match everything you've just read above! You don't have to hang only one picture on the wall or one decor piece. You don't have to stick to an accent wall or a few shelves. Use everything that makes sense. Add shelves, wall hangings, mirrors. Create a unique decor vignette and build a fantastic feature of the room.
Use Negative Space
Finally, with all the ideas you have in store for you to decorate the space above the sofa, do not forget the basics. Don't overdecorate! Remember to use the negative space to your advantage too. Well spaced decor pieces have a much more significant impact and are a lot more pleasing to the eye.
Continue reading: