Last updated on September 24, 2023
Do you have a red couch in the living room? Here's how to choose the right colors and decorate the room around it. Use these 15 ideas.
Someone who gets a red sofa for their living room wants to make a statement. It's not about just pleasing the eye anymore. Red makes everyone talk about it. It's vibrant, energetic, and fun. So are the interiors that have it as the feature.
So here are very diverse interiors that all have one thing in common. You will love the choice you have in how you can use this color of the couch. Check out these awesome ideas.
What's Inside
Green Accents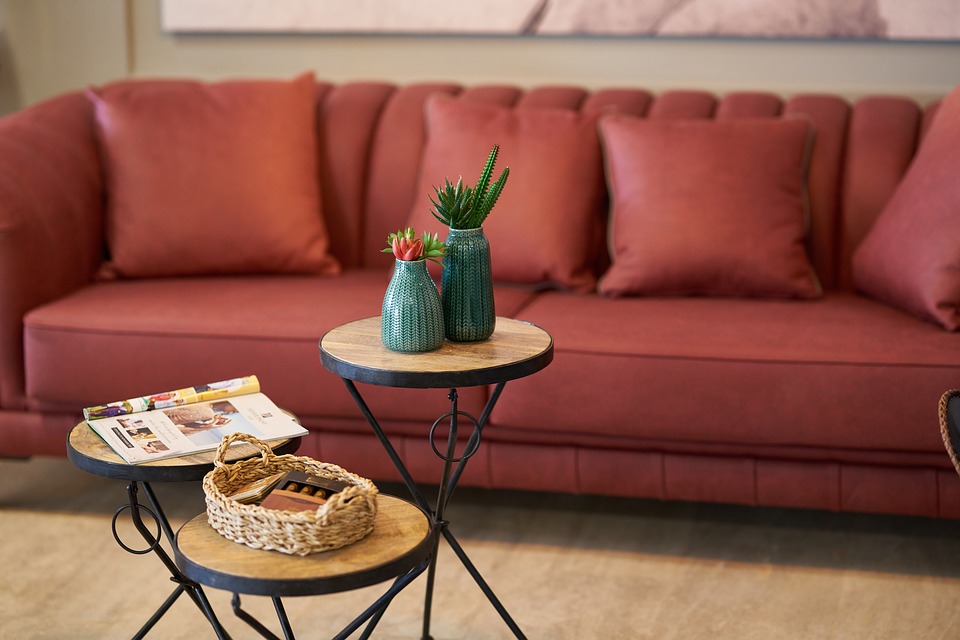 So the red and green sit on the opposite sides of the color wheel, which means they contrast with each other best. And that means we can add green contrasts in an interior with a red sofa. Do you know what's green? Live greenery! So you should use plenty of it in your decor.
Blue Accents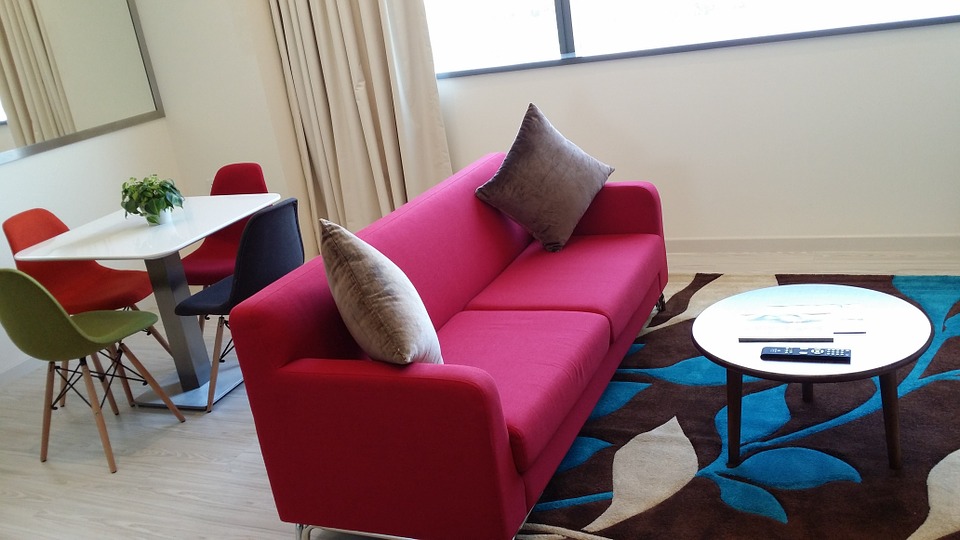 Red and blue colors complement each other. They are neighbors on the color wheel, so they can be neighbors in your living room as well. That means you can use blue as an accent color with a red couch. A beautiful blue rug in an exciting pattern works well. You can use blue chairs too. Adding more colors to the mix (such as green chairs also) makes the interior fun if a bit eclectic.
Subdued Tones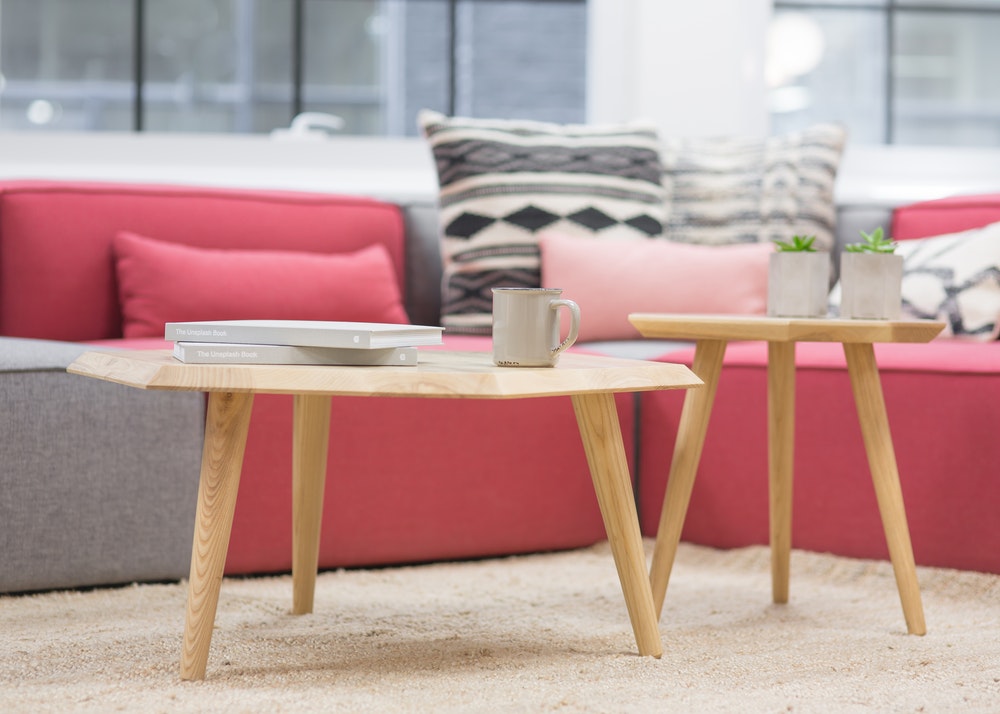 So the thing about red is that it's a vibrant color. If you have a red sofa in the living room, it's not going to be a place to relax. You're making a place of high energy and parties. But if that's not your thing (and you still want a red sofa, dammit), subdues are your lifesaver. They are not as much in-your-face, and the pale color alludes to a chic look, especially if mixed with natural wood.
Traditional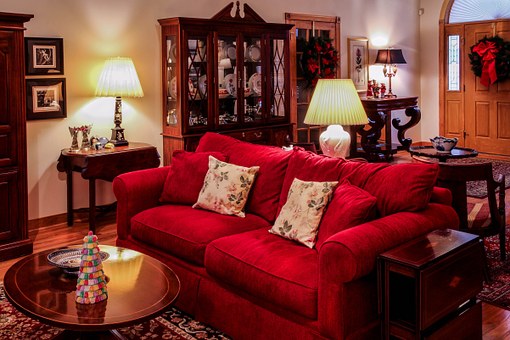 When you think about a red sofa, you think of the ultimate accent. It's bound to be the focus of the room. And such vibrant accents aren't usually seen in traditional interiors. But we've found this design, and it's thought-provoking. Red plays well with the walnut finish.
Orange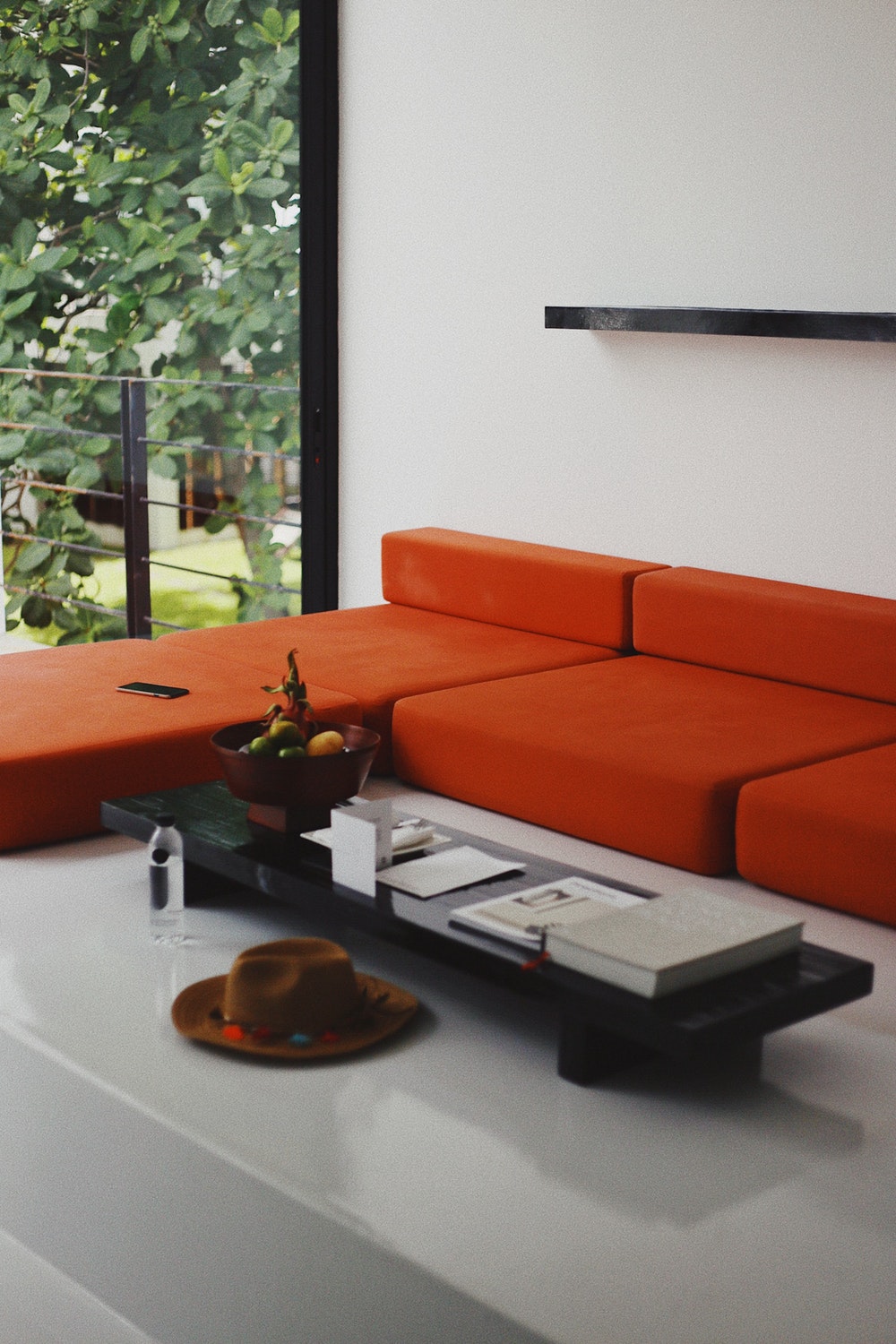 Orange is a tone of red, which is also very popular and just as vibrant. However, it does give a more modern vibe. So we like it a lot in contemporary interiors. You don't need any other accents to complete the look.
Eclectic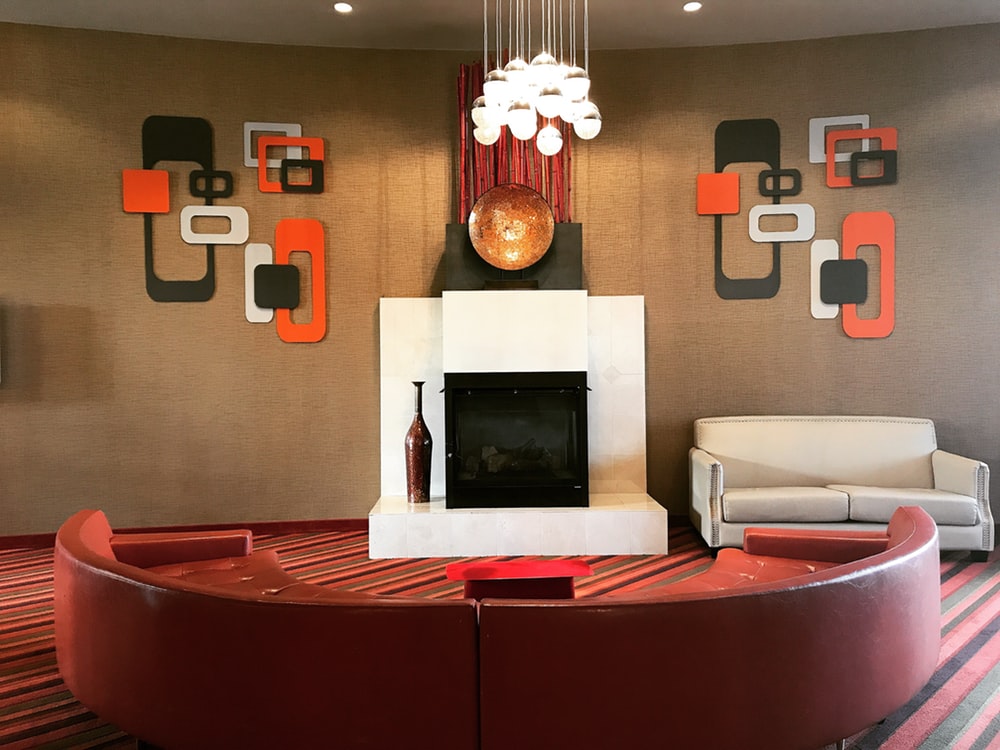 We've mentioned the eclectic style before, and red is a welcome addition to any design of this type. Make it leather red too. The anything goes. This interior makes use of the red well and doesn't hold back. Add a few art deco and modern accents, and you have a look for the covers.
Accent Walls
Want to make an accent wall to match your red sofa? Choose a tone of red too. You don't want accent walls in green or blue as they would be overwhelming and add too much noise to the interior. Vibrant is find, but we do have to draw the line somewhere.
Red Against Black
You must have expected to see this color combination here. Black and red are meant to be together. Black is the perfect background for a red accent as it creates the most focus for it. Black and white striped floor and a red couch with chairs? Definitely, yes!
Yellow Accents
Yellow accents go with red just as well as greens do; tough don't create so much contrast and drama in your decor. But it makes the room look vibrant and fun. Often, these color combinations are used in children's rooms too.
Pops of Color
So we've established red as vibrant and fun color. It's ideal for eclectic interiors. So you can use wall art that features different pops of color. And it will work.
Rustic Accents
Rustic accents together with a red sofa make somewhat of a puzzle. Modern, vibrant, and popping doesn't come next to cozy, earthy, rustic. But this mixing and matching of styles is precisely what adds tons of character to the interior. It's truly unique.
Modern Farmhouse
We have to include a word about modern farmhouse since we've started talking about rustic accents. A red couch seems out of place in a farmhouse themed interior, but at the same time, it's what makes it modern. The vintage accents combined with modern furniture and wall art. There's so much visual drama in this room.
Red Wall Art
You can decorate the wall over the sofa in red accents to make the statement furniture more prominent. It gives the color more weight, which is essential in bigger open-plan rooms.
Floral Patterns
There's a word to be said about floral patterns. Some of you will roll your eyes now and say it's trashy, but there's a place for this design. Simply put, it's also eclectic. Red walls benefit from this pattern of the sofa fabric.
Highlighting the Color
We will conclude this article by saying that the red sofa deserves to be the highlight of the living room. We love to make way for it and use it with neutral foregrounds. That means all accents should be in shades of red.
Continue reading: