Last updated on May 19, 2020
Looking to spice up your home with vintage decor? Here are the top 10 ideas that will show you how to do it exactly.
"Vintage" and "retro" are popular buzzwords for several architectural and interior design enthusiasts every year. The connotation of these words may be a bit ambiguous, but we do love great decors that are inspired by the 18thand 19thcentury architecture, especially those structures that are aristocratic in style.
A good retro room is dependent on a décor that balances some olden nostalgia-inducing things that relive the past. Accessibility and affordability need to be there along with "something old" that make most modern homes exciting and innovative.
Vintage decor is based on sound vintage design ideas that force people to think about the simpler times. These ideas usually define the world 50 years ago and before. Many of them boasted of gorgeous furniture and design that stressed on natural hand-painted ones rather than a computer generating some patterns aligned with a decor.
Vintage need not be old all the time but can consist of elements that can be recreated in your home. It includes curtains, steps, lights, and clocks that define an era. You can even opt for a blend of elements that mix up both styles. Modern details and harmony come together in color that breathes rich life in the new setting.
Most vintage-style decors are perfectly aligned with their times and do not depend on the "finished" style while opting for the fine-tuned balance of styles and pieces including heirlooms and contemporary pieces that are in perfect harmony of each other.
Vintage decor revolves around luscious elements, identical layers, and potent combinations, as interior designers have been able to make sense of vintage design into modern homes in more ways than one.
What's Inside
Balance of Old and the New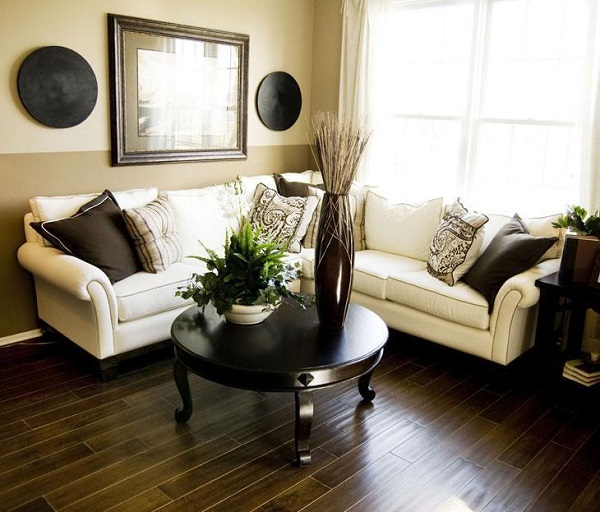 With multiple vintage decoration ideas available online, it's clear that homes need to incorporate vintage elements aligned with their modern decor. Sometimes, it makes sense to include only sporadic elements that capture the vintage feel without having to choose antique products. A contemporary sofa with vintage decorations along with smart accents, some unique lamps, glass-fronted cabinets, or a vintage coffee table can recreate a space and rejuvenate it in different ways.
Opt for the Unexpected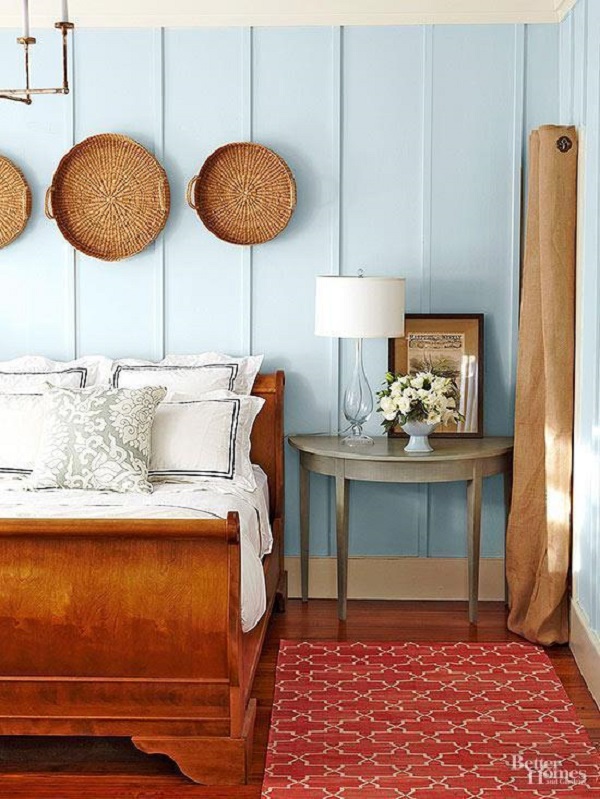 Reuse, recycle and renew all the things that can fit in with the vintage bedroom decor as well as furniture. Blending in rusty forms, finishes, and even the patinas can have a much-vaunted appeal. You can scour for something interesting in the yard sales, and in obscure flea markets, family attics and even at your neighbor's house.
A centerpiece for the bedroom design can add some old world charm to your decor. The same effect can be achieved with old wooden furniture pieces like dressing tables and bookcases. Also, some colors, fabrics, wallpapers, and motifs can add some mystery and innovation to the style. People usually opt for drawer pulls, crystal knobs, and footlockers for ensuring smart seating and storage; with cute little cabinets or antique tea carts that pose as bedside tables. You can even use mirrored nightstands to AMP up the glamour and instill beauty and function within the conventional design.
Rustic Lake House Kitchen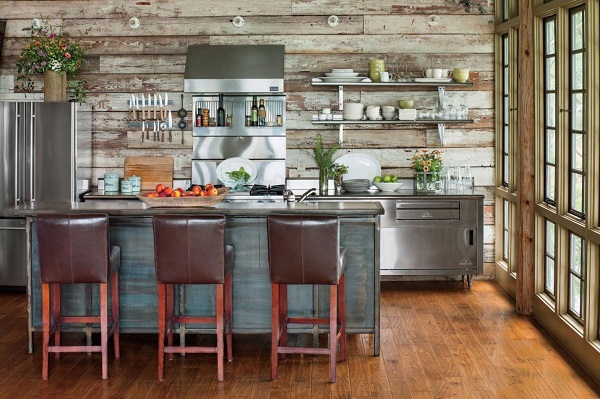 Use a rustic wood wall with rich stainless steel cabinetry that can work with a strong custom steel island. A rustic house kitchen can even look great with the efficient kitchen tools used years back, with open shelves that confine dishware to essentials while trendy light bulbs provide task-based lighting. The entire setup would look cool in a cottage too.
Cottage Kitchen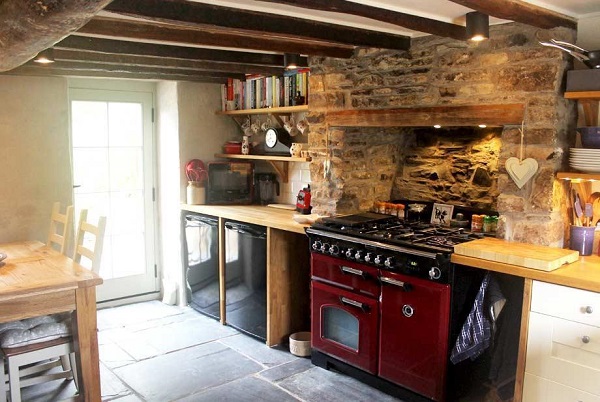 Speaking of cottage kitchens, a vintage appeal can be lent to any kitchen that includes warm wood, green countertops, and some wooden kitchen elements that are perfect for enhancing the overall feel of the kitchen.
Sliding Barn Doors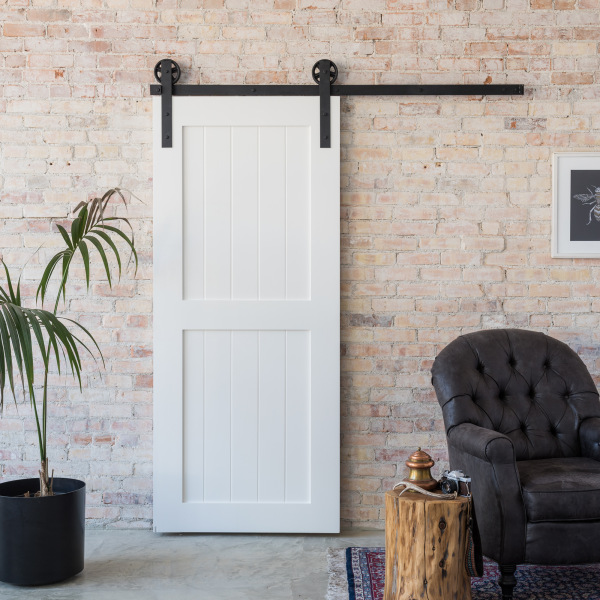 Change the dynamic of the room with external and internal barn doors that can be rustic and chic all at the same time. You can save space in the room with the sliding doors that open seamlessly into the wall corners. Update the entries with the sliding barn doors to add considerable space saving for any home.
Downplay the Elegance with Minimalism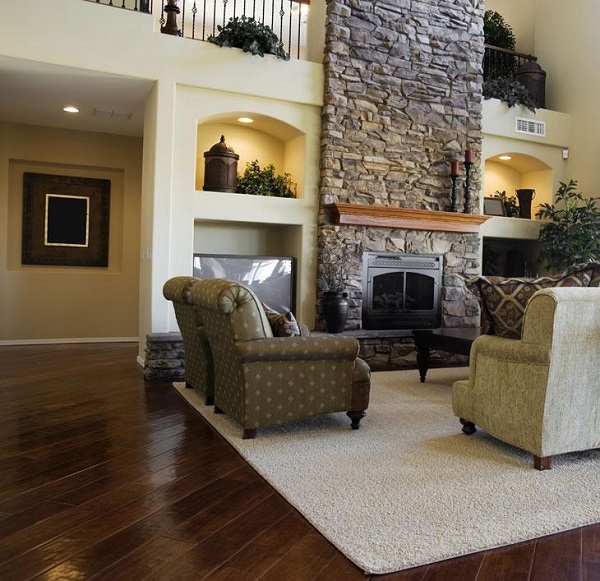 If you have enough space and do not face the issue of placing your sofa in a small room, then the creative possibilities are too many. Use the fireplace to add the old world charm and put it as the focal point of the living room. Surround it with all the Victorian era furniture and decoration pieces including log holders, and fireside sets that add the old vintage styles amid the antique decorations and side tables. Overdoing it could make the entire look flashy, and on the face, so it is better to keep it as needed.
Flora and Fauna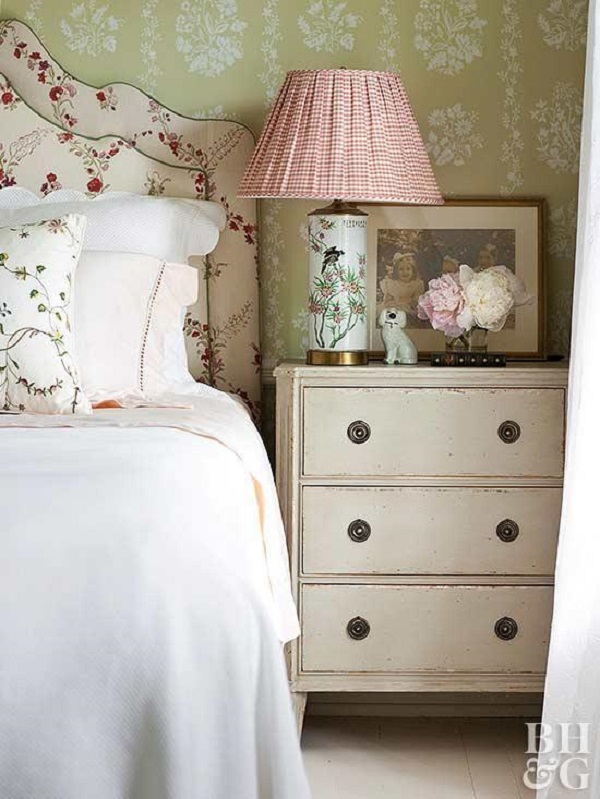 The perfect blend of a vintage shop includes loads of floral prints and patterns that can rule any space. Most people in previous centuries always featured architecture and furniture with motifs related to flora and fauna on couches, curtains, etc. Select accents to decorate the wallpaper with upholstery and vintage lamps. The different prints always work in tandem with each other in regular patterns.
Panel Door Glass Dining Table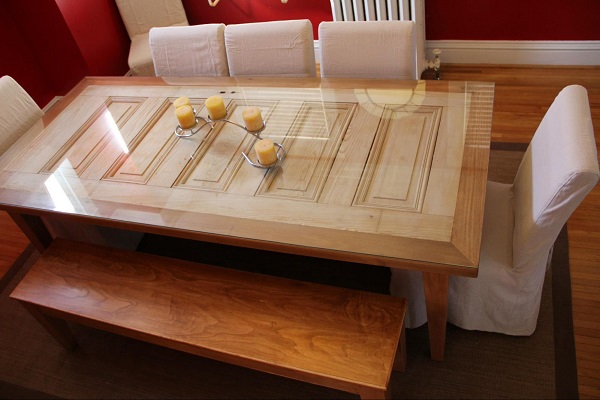 A glass topped dining table and an equally classic décor to complement the same can retain its vintage roots, and the overall farmhouse feels in the half-painted table legs that involve proper repurposing of the old doors too. The glass top can protect all the regular spills and stains that manage to increase hassles on ordinary tables.
Vintage-Inspired Accents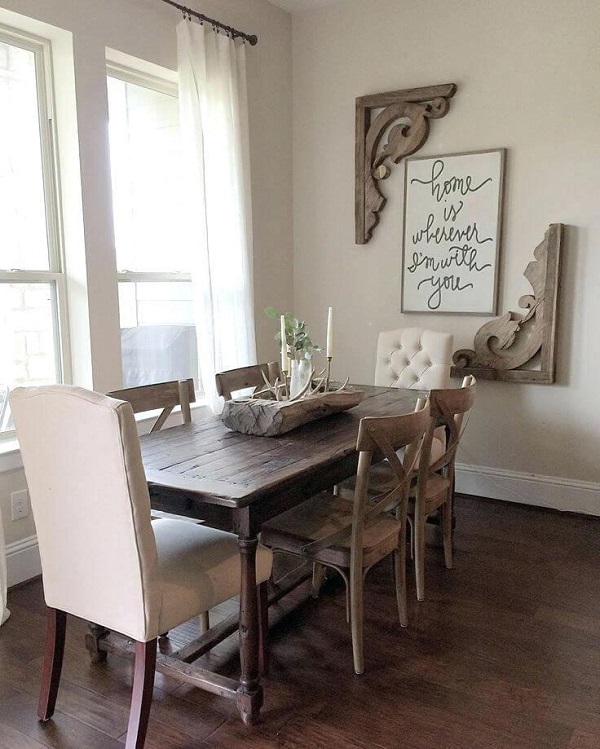 In every vintage shop, you will find accents based on natural shades, flowers, and even the local cultural accents. One needs to understand the accents and how mild or bright would you like the accents to be, to complement the original setting.
Handy Side Tables and Brilliant Cabinets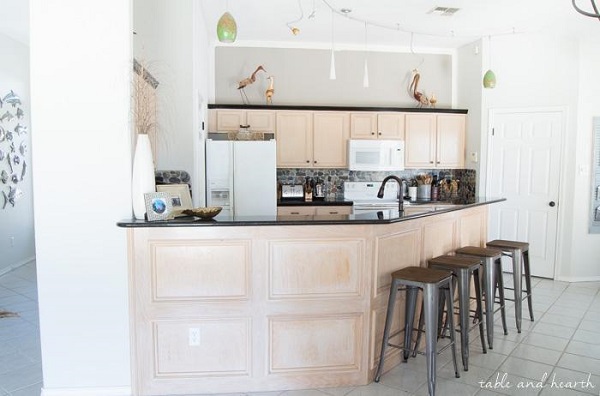 Vintage decor relies on antique shelves, old cabinets, half-painted rusty tables, and logs. It's combined along with a wallpaper that is subdued in landscapes or nature in general. The hallways and the corridors need some cool wallpapers with side tables, cupboards, and cabinets. Together they render the first impression of your home and a good one at that.
The elements of the vintage decor rely on the magical balance of modern technology and the rustic warmth of natural and vintage elements. Also, you should add items that complement the decor and not ruin it. With wise choices in patterns, textures, accents, colors, and wallpapers, you can ensure that the vintage decor is well represented.
Continue reading: