Last updated on September 5, 2021
Oil paintings are classic and you can never go wrong with decorating your interior walls with a masterpiece. The question is where to find quality oil paintings. Read on to find out!
Throughout different walks of life, you may have encountered several magnificent pieces of fine art and wondered as to how it would be the perfect present for your near and dear ones. Be it the marvelous works of Raphael or the mesmerizing pieces by Waterhouse, these paintings are always a classic present for any occasion.
However, finding the right place wherein you would find such wonderful pieces of qualitative oil paintings may be quite a daunting challenge that you may have to encounter. In such situations, you can choose to either go down the traditional road and visit the nearest art gallery or adopt a contemporary approach and shop online.
What's Inside
Art Galleries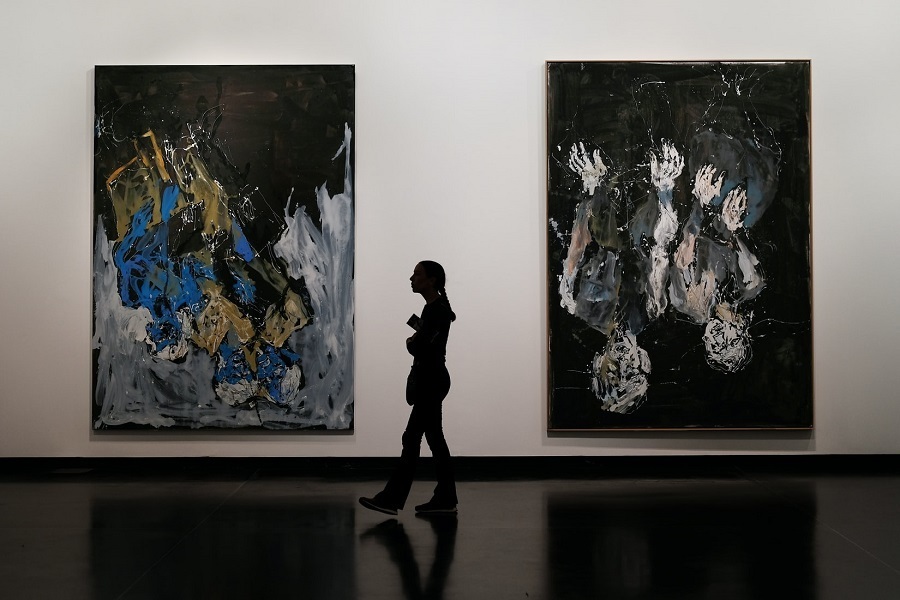 There are several renowned art galleries that sell paintings and provide a plethora of options across varied styles and genres of art. Furthermore, you get to meet knowledgeable art experts and curators in these galleries, who understand your needs and cater to them accordingly.
Moreover, they also provide interesting insights into the intricate details regarding the paintings. You will be informed about the era, movement, themes, and background stories. Therefore, through such enlightening interactions, you establish a trustworthy relationship that removes any doubts pertaining to the authenticity of the artwork you wish to buy. 
Buying oil paintings from such traditional galleries is a certified practice which still remains immensely popular among members of the art community. Even today, the charm of visiting such galleries yourself, interacting with fellow members, and sharing opinions is a unique experience in itself. 
That's not all! The upcoming artists get a great platform through regular exhibitions and festivals that are organized by the galleries. These are excellent opportunities to update about the changing dynamics in the art scene and strike some nourishing conversations with the new faces in the game.
Dynamic Digitalization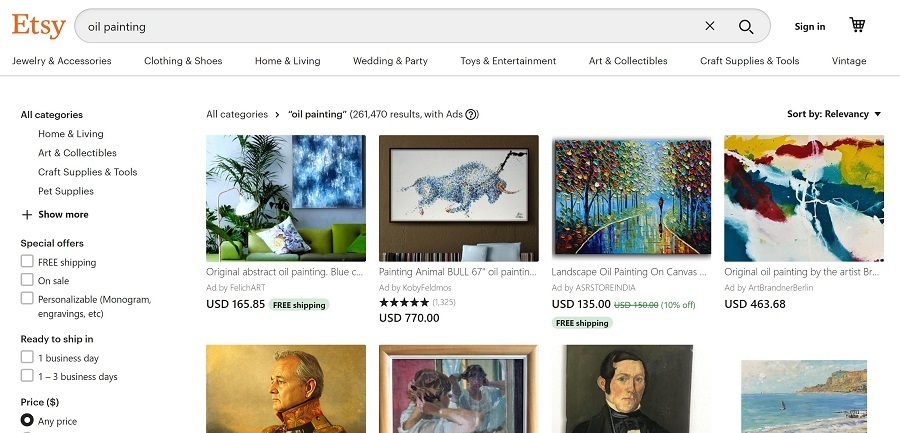 As the world is gripped by the phenomenon of digitalization, there has been a significant rise in the number of online shopping portals that have emerged. Due to this, the customer behavior has changed such that they do not wish to make the effort of physically visiting a store, as now they have the privilege of all their requirements being met right within the comforts of their home.
Consequently, there has been a massive increase in the growth and development of online art portals over the last few years.
Online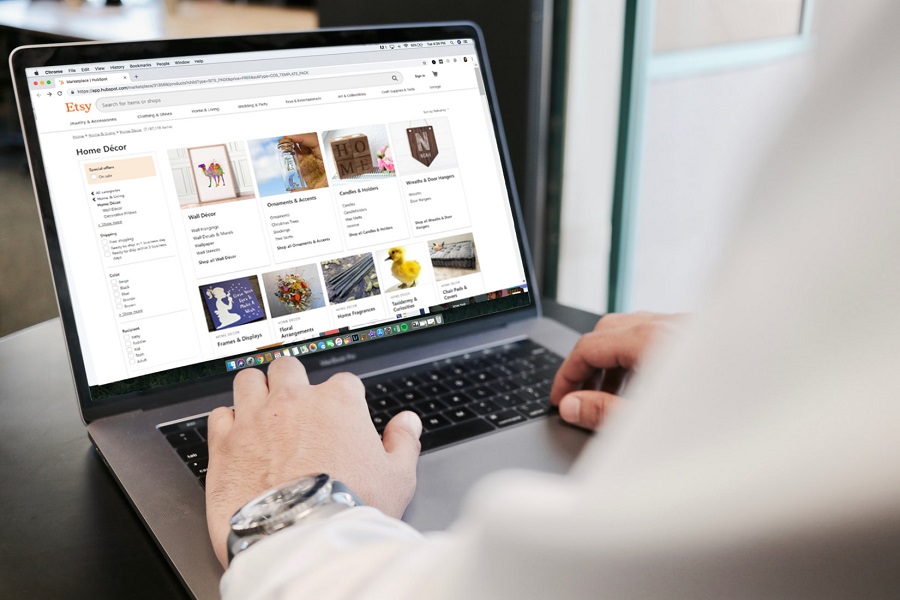 Every business today is flourishing exceptionally well in the digital space. Recognizing this as a growing asset, there are ample art websites that aim at fulfilling the requirements of the art community through their online services. 
As a result, the meticulous process of going to a store to lay your hands on a qualitative oil painting is no longer the first choice. Today, consumers prefer to make their choice of art prints on an online website while sitting in the comforts of their homes.
Just as every coin has two sides, even art portals come with their fair share of challenges. Firstly, it cannot be verified whether the oil painting chosen by you is genuine or not as you cannot physically see it.
There are always chances of duplications and discrepancies as to what is displayed online and what is actually delivered home. It would be a rather nasty surprise if the reproduction of fine art is not as "fine" as the website claims it to be.
In order to encounter such complaints from their customer base, several websites have now started offering attractive schemes such as 100% money back guarantee and lifetime warranty of the paintings. Moreover, they have also made provisions for interactive communications wherein satisfied customers can share in their reviews and testimonials for the consideration of future clients.
Hence, as a cautious buyer, you should always be well-aware and alert from dubious websites and click baits that attempt to market fake copies of art in order to trap customers.
1st Art Gallery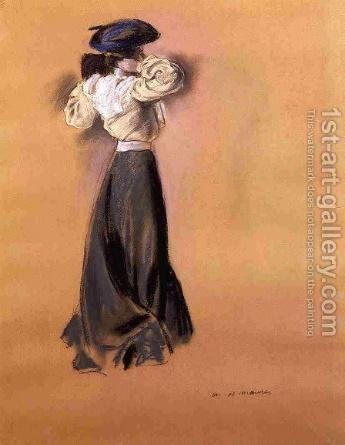 If you are looking for a credible online portal that provides some excellent reproductions of amazing oil paintings, you can refer to the website 1st Art Gallery. The platform specializes in providing museum quality handmade reproductions of famous paintings and has a customer base of over tens of thousands of satisfied buyers. 
1st Art Gallery has an impressive range of paintings that are available for reproductions on order. Possessing artworks right from the Modern period, moving towards Renaissance and finally towards Baroque, this website is a wholesome encyclopedia of some of the best pieces of art ever painted.
Moreover, critical attention is paid to the quality of painters and the paintings that are being reproduced. The website does not compromise at any costs on the materials being used and the authenticity of the final product before it goes on sale, thus ensuring complete customer satisfaction.
Recognizing the requirement of providing accurate details about the product online, the website has a dedicated art gallery showcasing samples of their previously sold reproductions. Thus, the credibility with respect to the reproductions of the oil paintings is presently rather transparently for all potential clients to buy art.
The Finest Collection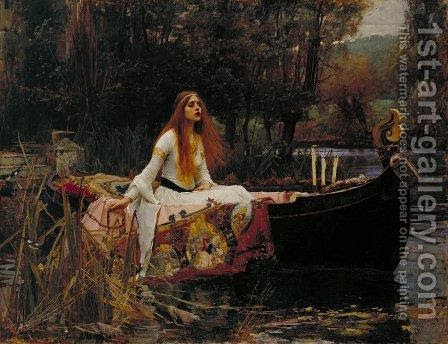 1st Art Gallery works with utmost dedication to promoting the culture of producing qualitative reproductions of famous oil paintings for its customers. Thus, if you are looking for a place where you can find affordable reproductions of your favorite pieces of art, visiting the 1st Art Gallery will solve any of your problems.
Continue reading: