Last updated on September 5, 2021
Finding the perfect kitchen cabinets is like trying to find a black cat in a coal mine. Meaning, it isn't easy. In fact, choosing the best option to meet your needs and grab your attention can be a difficult decision indeed.
It's all about discovering the best aesthetically pleasing style coupled with the right cabinet body and drawers. You might find wonderful cabinets that meet your functional needs, but they aren't very attractive. Or you might find gorgeous-looking kitchen cabinets, but they aren't ideal to store your favorite pots and pans, cutlery, and other kitchen gadgets.
What about future value? You may decide to sell your home someday. Choosing kitchen cabinets that pop will certainly add more value to your home as well.
So, you have a lot to think about before buying new cabinets for your kitchen. Please consider our suggestions below. They'll help you find or update your cabinets so they meet your needs regarding functionality, stylishness, and so much more.
What's Inside
Refinish and Repaint the Old and Forget About the New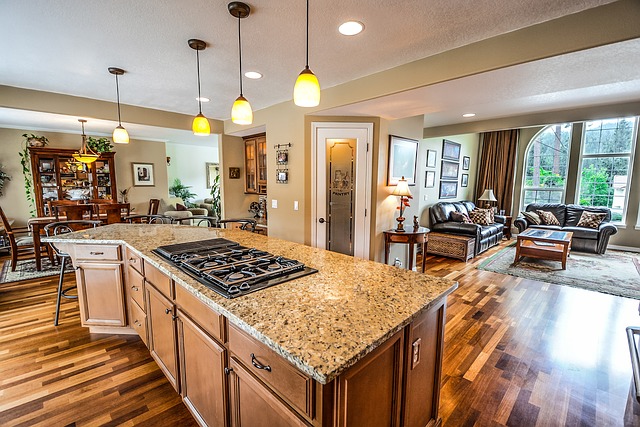 When some people look in their kitchen they immediately feel the need to replace their cabinets. Others look at their existing kitchen cabinets and realize that they'd benefit from an upgrade. So if you happen to like your existing cabinets in your kitchen, you always have the option to refinish and repaint them instead.
Guess what? If you choose to go this route you're going to save yourself a few dollars and still have kitchen cabinets that will make you say wow. But on the other hand, if you don't like your cabinets or you just feel like making a change, then you should by all means consider putting new cabinets in your kitchen.
Refinishing and repainting your cabinets is fairly simple to do, although it may seem like a major project if it's relatively new to you. All you have to do is stop by your local paint store or hardware store. Take a look around and check out the options and colors available. Find colors that match your kitchen aesthetic and decor and pick a beautiful selection to use when upgrading your cabinets to make them look new, fresh, and absolutely delightful.
Now that you've picked the right paint, you can go about this project one of two ways. You can either do it yourself or hire someone else to do it for you. If you're up for a challenge and feel inspired, you might decide to refinish and repaint your cabinets on your own. Or if you're looking for a more professional look, you can always call a local painter or handyman to paint them for you.
Either way, upgrading your kitchen cabinets by refinishing and repainting them is definitely a good idea. You'll be glad you've chosen to give them a makeover.
Brand-New Kitchen Cabinets: Choose Options with Glass Doors and Open Shelving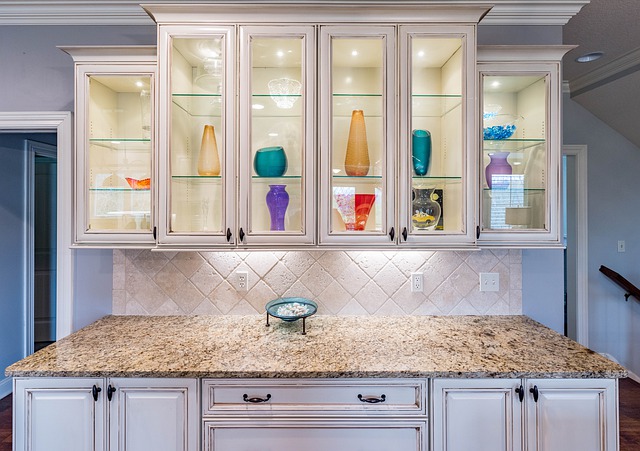 Do you want your visitors to stand up and notice your new kitchen cabinets? A great way to make people say wow and notice your cabinets is to install new ones with glass doors and open shelving.
Most people choose traditional wooden cabinets for their kitchen. While there's absolutely nothing wrong with this option, it's also very normal, quite expected, and isn't going to create the wow factor whatsoever.
Glass doors and open shelving on the other hand will definitely grab people's attention. It will grab your attention as well because they look beautiful, much more attractive, and you can even put your favorite pieces on display behind the glass doors or on the open shelves.
Another interesting fact about open shelving and glass doors is that they create the appearance of making your home feel much bigger. These open spaces make it appear that your home is a lot more spacious. Because everyone can look inside your cabinets and see the beautiful items you have stored inside like your favorite mugs, dishes, glassware, and more.
So, if you actually have a small kitchen, it's definitely wise to choose glass cabinets and open shelves. They will make your kitchen seem a lot bigger than it actually is which will create an illusion that definitely works to your benefit. Your kitchen will look larger, more expansive, and definitely a heck of a lot bigger.
If you have beautiful collections and kitchen items that you'd love to put on display, glass doors and open shelving is certainly the way to go. On top of that, these cabinets are very stylish and attractive looking and undeniably have the additional wow factor that you're looking for.
Add Style and Pizzazz to Your Kitchen by Retrofitting Your Kitchen Cabinets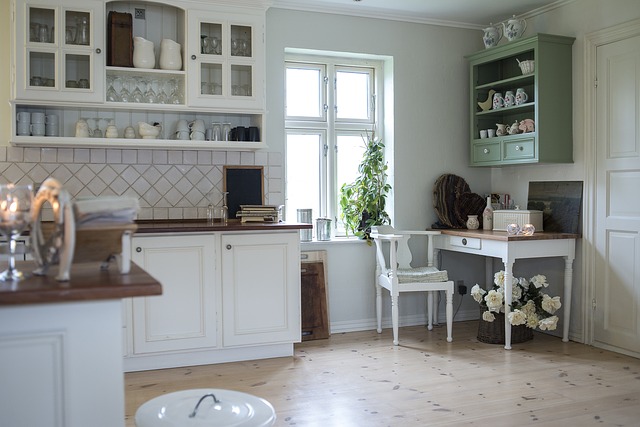 Have you ever considered retrofitting your kitchen cabinets? Do you know what this means? By retrofitting we mean you can customize your cabinets to make them more functional, attractive, and definitely much more convenient.
To accomplish retrofitting the right way, you'll need to add certain accessories to your cabinets to make them easier to use and much more functional. You can add accessories like corner organizers, corkboard, slide-out shelving units for more storage, hanger racks for pots and pans and other items, and even foreword sliding baskets will do the trick.
By adding these extra accessories, you'll have more room to store some of your favorite items. Plus, customized cabinets are definitely more functional, convenient, and provide the additional wow factor you seem to be after.
Final Thoughts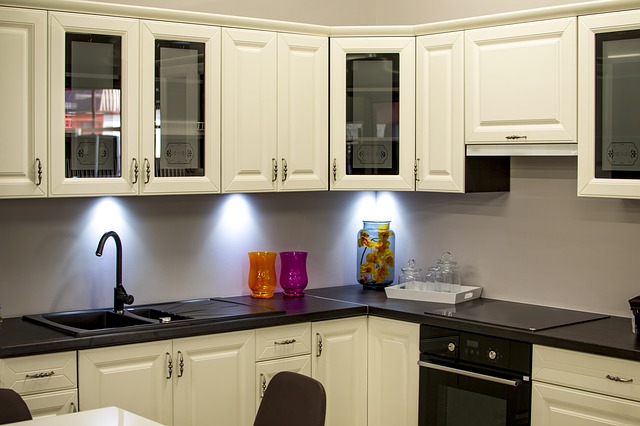 You might have thought that it would be tough to wow your friends and neighbors with new or existing kitchen cabinets. But after reading this information, you recognize the error in your thinking.
You know that you can now refinish and repaint cabinets to give them additional pop and pizzazz. And you also know that you can retrofit your new or existing cabinets to make them more functional and aesthetically pleasing. Finally, you've learned that glass and open shelving cabinets are also functional, attractive, and provide the added wow factor you've always wanted.
So take this information and run with it. Use it to create the kitchen you've always dreamed about. You can do it and you deserve it so start upgrading your kitchen cabinets right away.
Continue reading: