Last updated on January 5, 2023
Clutter at home is never a good thing, no matter what decor style you're after you always start with cleaning things up and avoiding a mess is the top priority. It's easier said than done, though, as we all have lots of everyday things that we use around the house and we don't always put them away neatly.
What helps is having some sort of a system of organizing all things, especially small things that tend to clutter up the space. So today, we're taking a look at 15 ideas for organizing all the small things at home.
What's Inside
Picture Frame Jewelry Organizer

This little project isn't just a jewelry organizer, it works as a wall art accent too. And it's pretty easy to make. It can work as a DIY makeup organizer as well.
Use the Inside of the Cabinet Door

This space is usually left empty but you can easily add hooks or little shelves for extra storage of small items in the kitchen.
Space Under the Shelves
Shelves are great to store things but did you know you still may be leaving a lot of unused space under the shelves? If you screw the lids of jars to the surface, you can suspend these jars for extra storage of small things.
Magnetic Board

Small jars of spices or other things can be stacked on a magnetic board if you attach magnets to their lids.
Bed Pockets

Very easily installed bed pockets like these are perfect to store and organize various small bedroom items, books, or phones.
DIY Jar Shelves

A very convenient bathroom DIY project re-using old jars to store various small bathroom accessories in a wall organizer.
Pegboards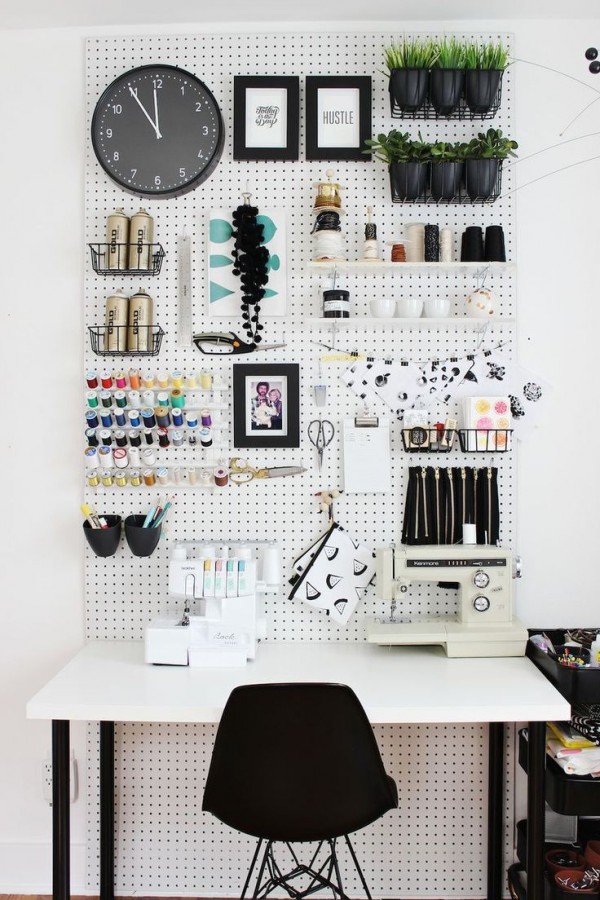 Pegboards are great in their versatility to configure storage and organization to your needs, and they're good not only for your workshop.
Magnetic Rack

A magnetic strip in the bathroom is a clever way to organize small metallic items, like scissors, files or bobby pins.
Use the Side of the Fridge

The fridge and cabinets usually have free sides which can be used to install little shelves for small things.
Framed Cork Board

A big picture or a mirror frame with a cork board can be used to hang clothing accessories like belts, ties and caps.
Hanging Baskets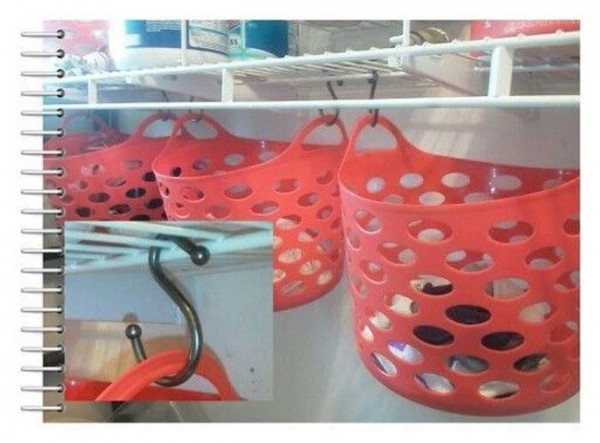 Simply hang baskets on hooks for extra DIY closet storage with easy access for small things.
Upside Down Stool

An upside down stool is the perfect rack for craft materials and tools, or really anything small. Take it a step further by adding little wheels for mobility.
Old VHS Tape Cases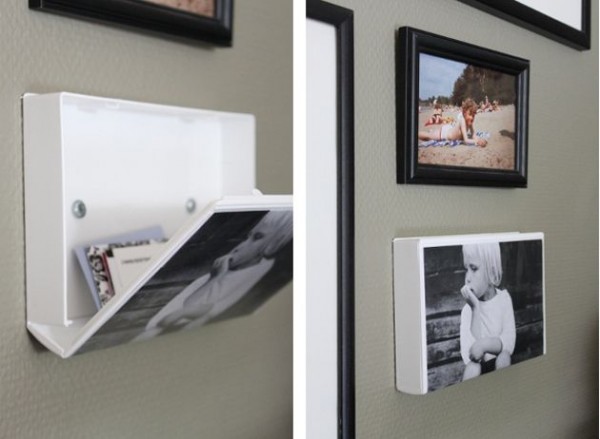 They can actually make great DIY picture frames with secret storage.
Picture Frame for Key Storage

Use a picture frame with installed hooks to store your keys in style.
Suitcases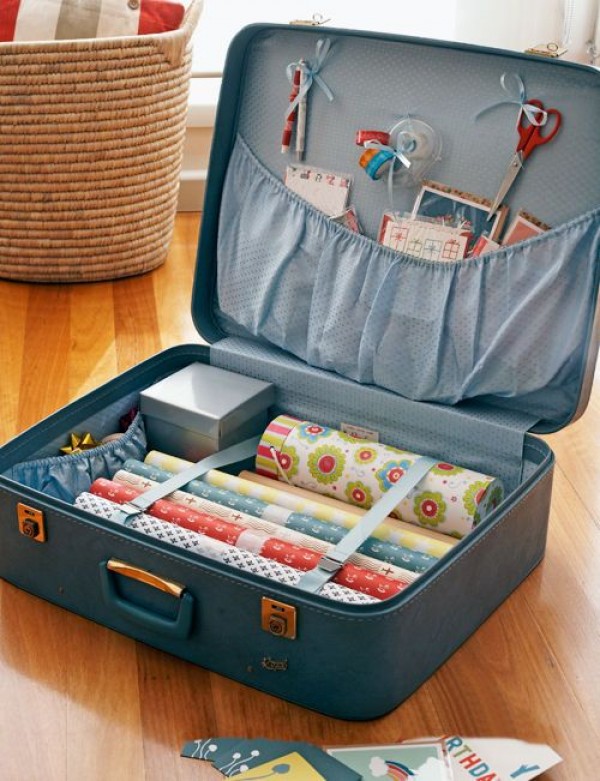 Ok, so it's almost like stashing things in a box, except that a small suitcase provides an extra organization with its little pockets and compartments.
Continue reading: