Last updated on December 6, 2020
Cluttered bathrooms can create a real eyesore. In the room that is supposed to be the most relaxing environment in the house, the last thing anyone wants is to see messy clutter as they're taking a long soak in the tub. There are several ways that you can attempt to keep on top of the mess in the bathroom. From bathroom closets to cabinets, you can use these pieces of furniture to keep clutter in check easily.
When it comes to decluttering the bathroom cabinets, you may be searching for new bathroom ideas or may want to make changes to an existing cabinet set-up. Either way, we've put together some handy tips on how best to pick bathroom storage solutions for decluttering. For bathroom ideas to suit your storage needs, read on and get some inspiration for your own home…
What's Inside
Pick Bathroom Cabinets with Space for All Your Needs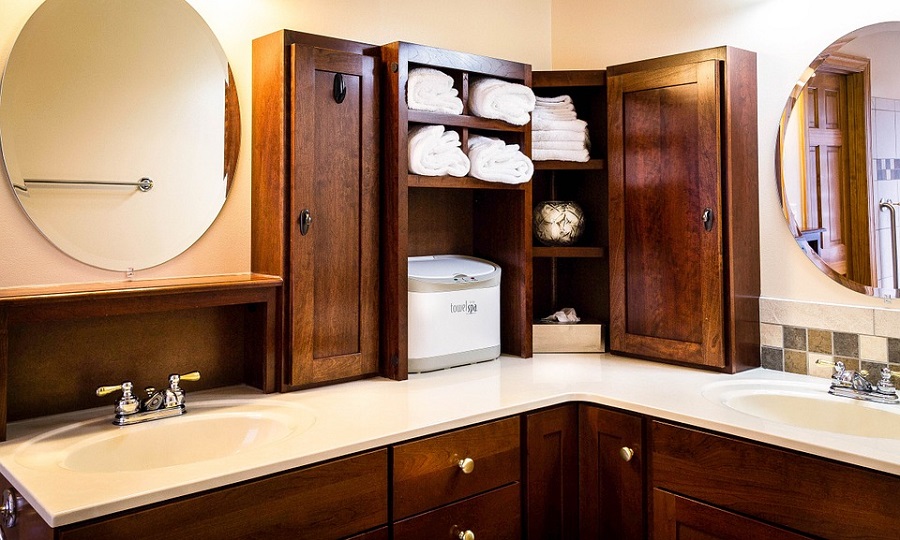 There are lots of different bathroom cabinets out there to suit your needs, from tall cabinets to small ones. Perhaps you have a shared bathroom in a family home and you're on the lookout for large bathroom cabinets to store away products.
From bathroom wall cabinets to cheap bathroom cabinets, you'll find the right cabinet design for your needs online. We have plenty of decluttering bathroom ideas below including bathroom closets, cabinets, and more!
Large Bathroom Cabinets are an Easy Solution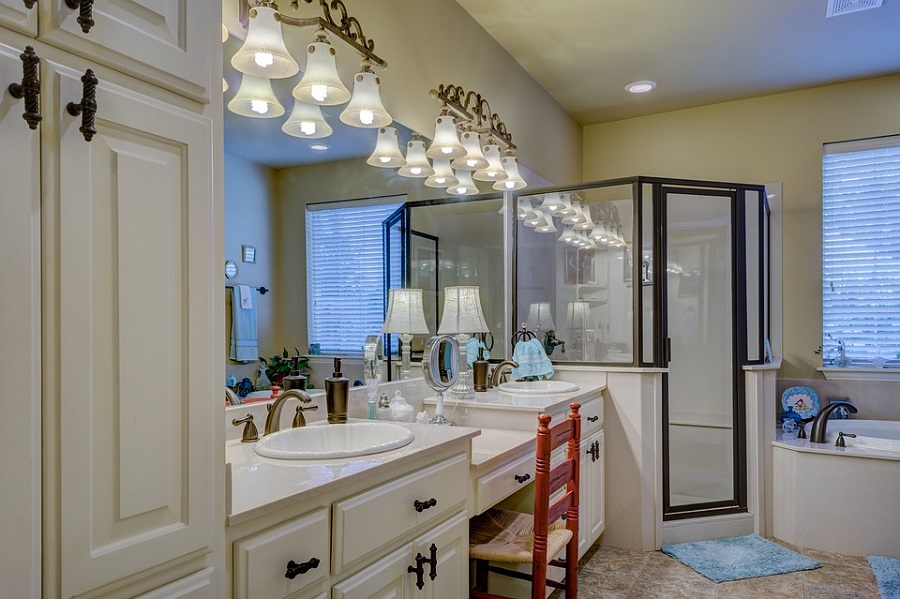 Wondering whether to opt for a cabinet or closet, or what the difference between the two is exactly? A closet is more of a built-in design whereas cabinets can be freestanding. For those looking to save on space, a closet is likely more suitable as it can span floor to ceiling in a lot of cases and offer an abundance of storage for keeping clutter out of sight.
Whether you opt for a cabinet with a mirror above or go for a minimalist style, there's something truly satisfying about being able to simply sling belongings away.
Shelves for Out of Sight/Out of Mind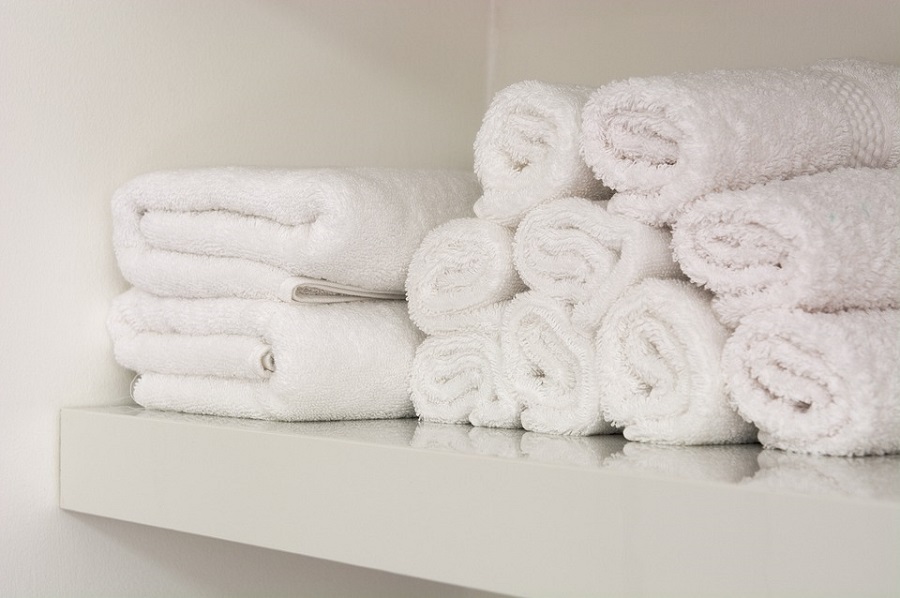 While there are lots of cheap bathroom cabinets out there that do the job when it comes to decluttering, shelves also are a simple way to keep the bathroom looking tidy. Use them to display folded or rolled towels, for products such as perfume and shampoos, and as ornament stands.
There are lots of different types of shelving options out there. From retro round styles to standard boxy types, you'll find a shelf to complement any type of bathroom aesthetic. The great thing about shelves is that they can be fitted at height, making them particularly safe for houses with small children who won't be able to reach bathroom products.
Box Drawers for A Simple Solution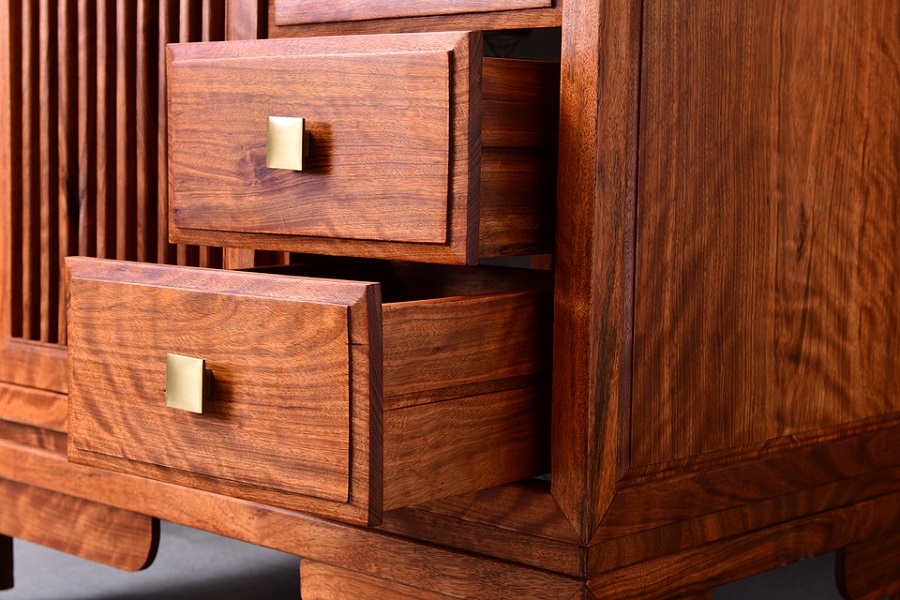 If you're working with a tight budget a cabinet may not be the best option, instead, you may find it easier to go for a simple set of box drawers. Available at a cheap price, box drawers are great for helping to declutter bathrooms.
Generally designed to be vertically placed, they are space-efficient and can be used to store various items in bathrooms such as toilet rolls, cleaning products, and more. They come in a range of designs though the wicker styles are particularly popular.
Bathroom Wall Cabinets with Mirrors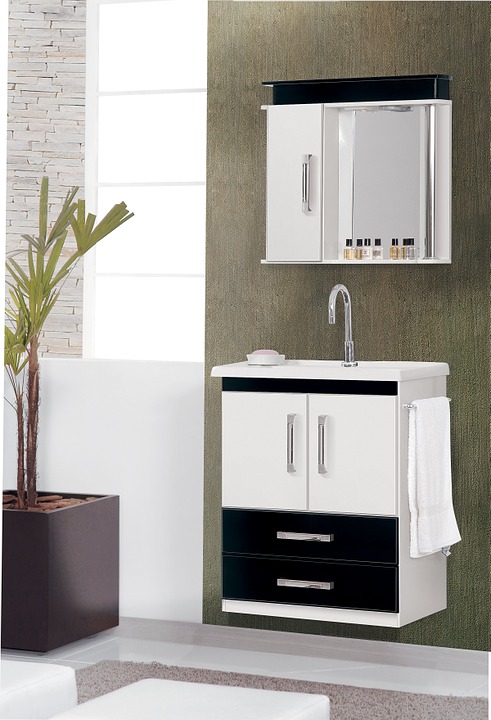 Wall cabinets are safe for households with young children and are great for doubling up as a mirror too. They can be used to efficiently store away items at a height and look great placed above a bathroom sink.
From contemporary designs to cabinets that have a chic uniqueness, consider this type of cabinet for a 2-in-1 solution, making them ideal for those that want to save on expenses.
Continue reading: