Last updated on September 27, 2023
Looking for bathroom lighting ideas to revamp your bathroom? It can make or break your interior so you better make the right choices. Here's how. Read on!
Bathroom lights are usually overlooked and choosing the right solution can be daunting. There are a lot of things to consider like the vanity, tub, and shower area as they all require different types of lights. By installing the right lights, your bathroom will look spacious, welcoming, clean, and elegant.
That is the reason why we've come up with these amazing bathroom lighting ideas, to help you find the best lights that will improve bathroom experience, not just for you but for your guests as well.
Check these out!
What's Inside
Bathroom Light Fixtures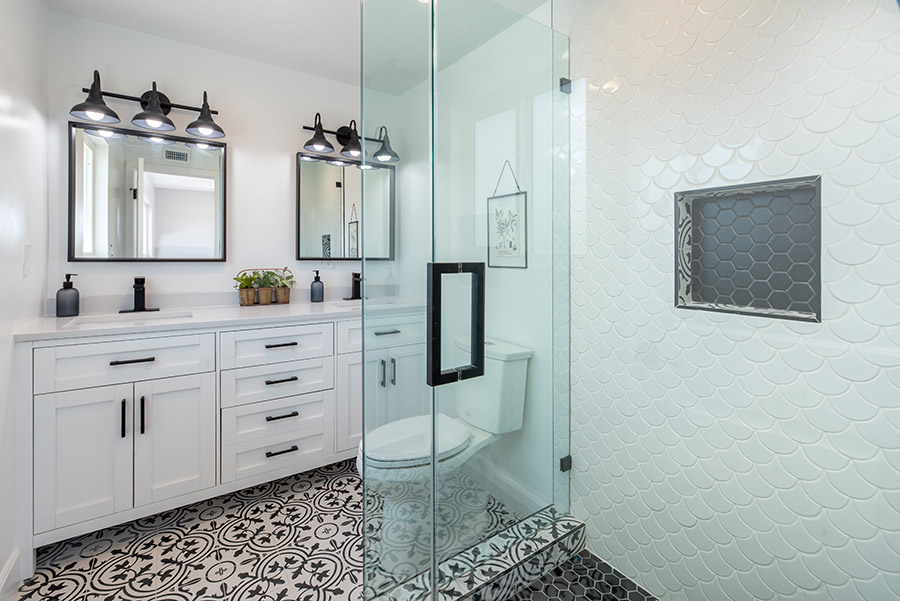 Bathroom light fixtures have many styles but there are main ones are vanity lights and ceiling lights and they're available in different textures, shapes, and color. There are also other elements to consider like the number of lights and covers.
Bathroom Vanity Lights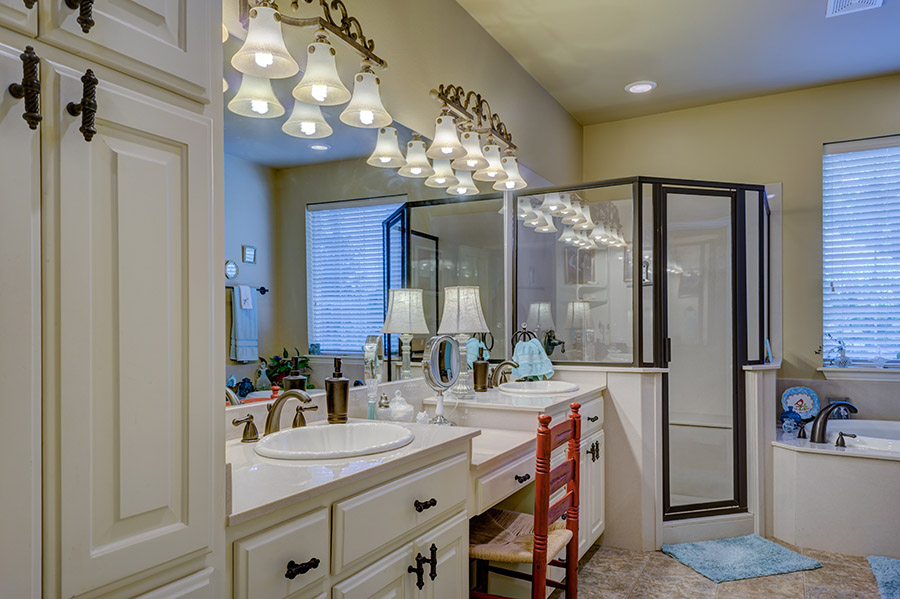 Vanity lighting is when lights are installed above or alongside a mirror in your master bathroom and it's important to have a mix of style and quality that is perfect to create a warm, soothing environment. It needs to be well placed to have the right amount of light.
Bathroom Ceiling Lights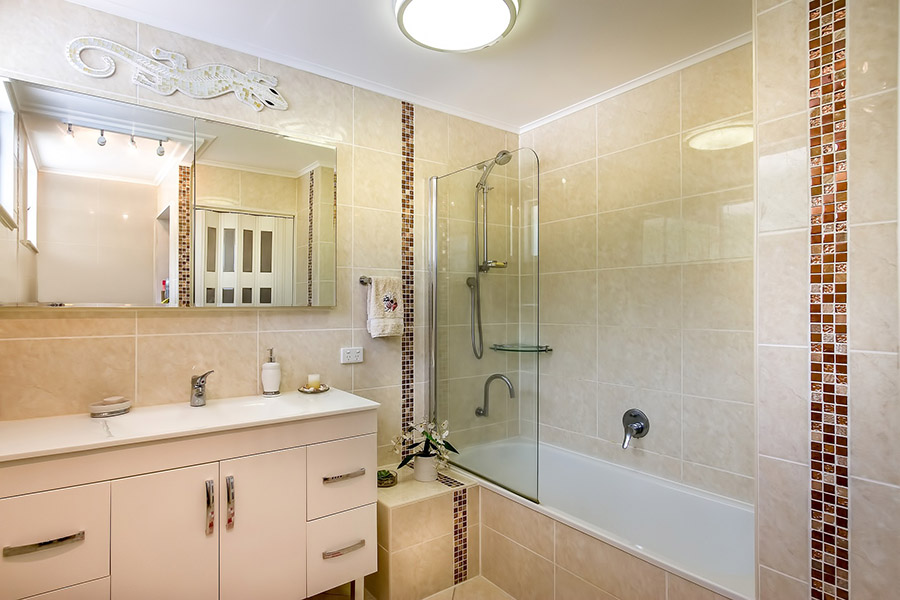 The ceiling lights represent the major light source of the bathroom. By installing it in the center, it can illuminate the whole space. White glass for less shiny looking is one of the best types of ceiling light and you can use moving spotlights to provide light over specific areas.
Backlit Mirror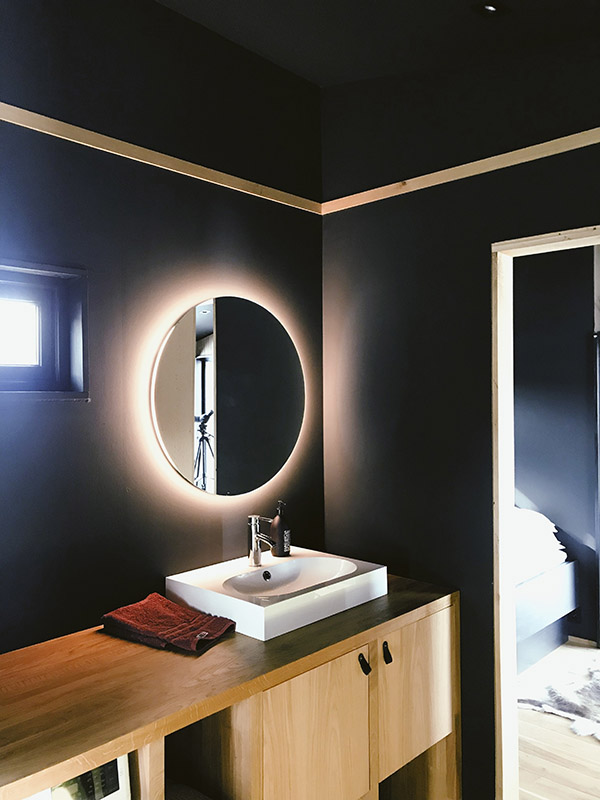 A backlit mirror can complement any bathroom design and adds mystery to its ambiance. It has no shadows and can highlight your entire face with clear light. A backlight mirror is also thinner than other mirrors giving you the extra space you need.
Shower Light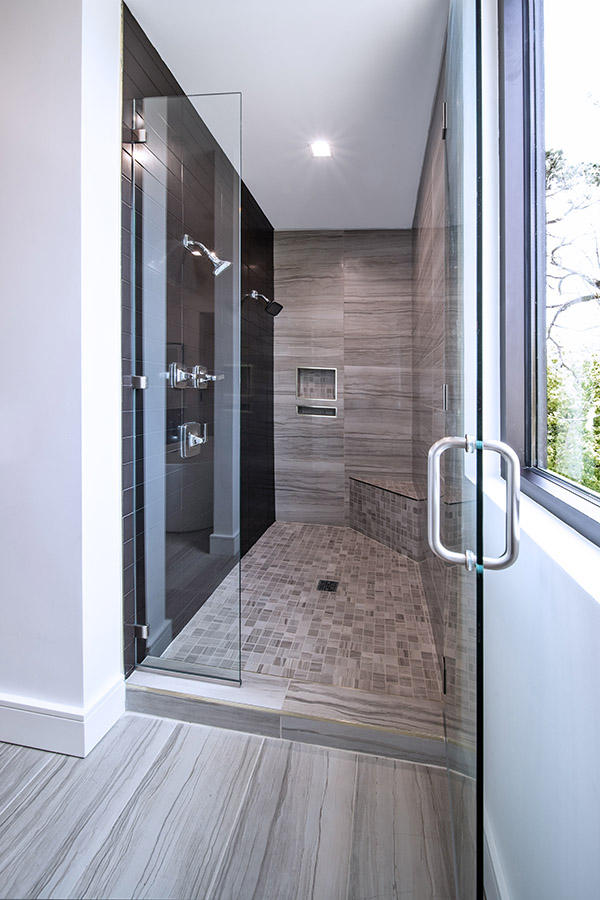 It's important to know that the shower lights being installed in your bathroom should be able to withstand moisture and water. LED Recessed shower light is the go-to unit when installing one for a better source of light.
Bathroom Chandelier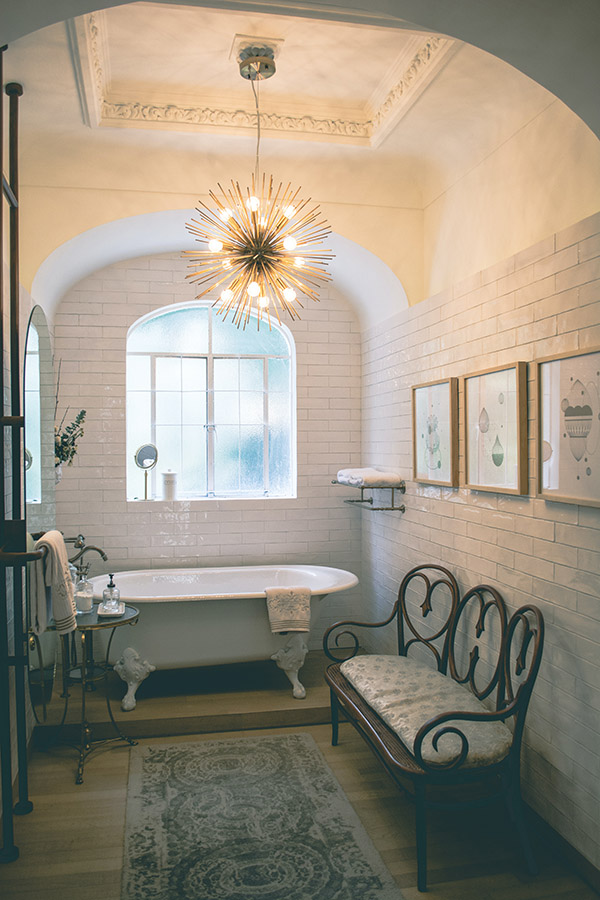 Adding a chandelier in your bathroom will incredibly make a statement and it will add an air of sophistication to it. It comes with different styles, sizes, and finishes. The 2 important things to know before installing one are the size of the room and the height of the ceiling.
Farmhouse Bathroom Lighting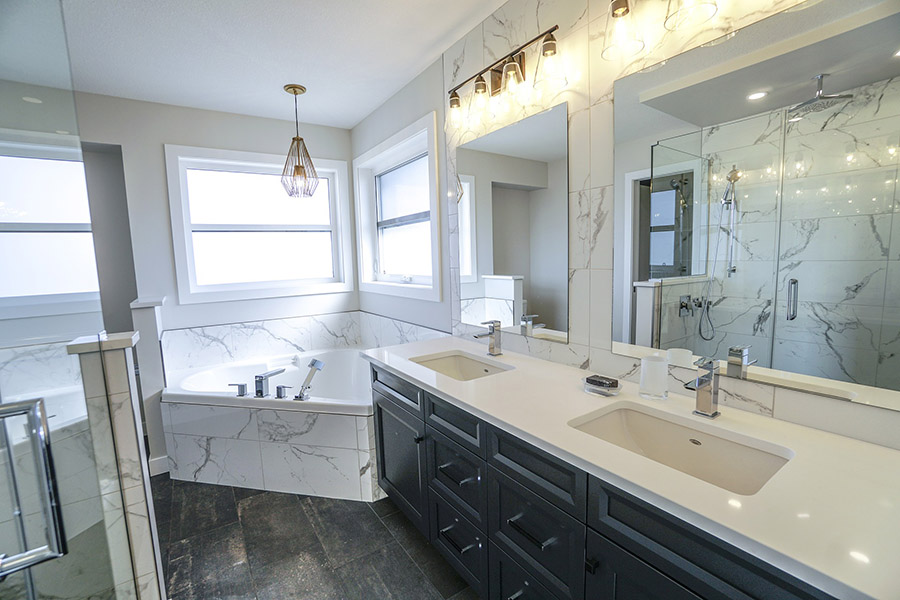 Something out of the ordinary is what farmhouse lighting can bring to your bathroom. They're inexpensive compared to other lighting options and perfect for smaller spaces.They can highlight the sink or mirror area too.
Seeded Glass Pendant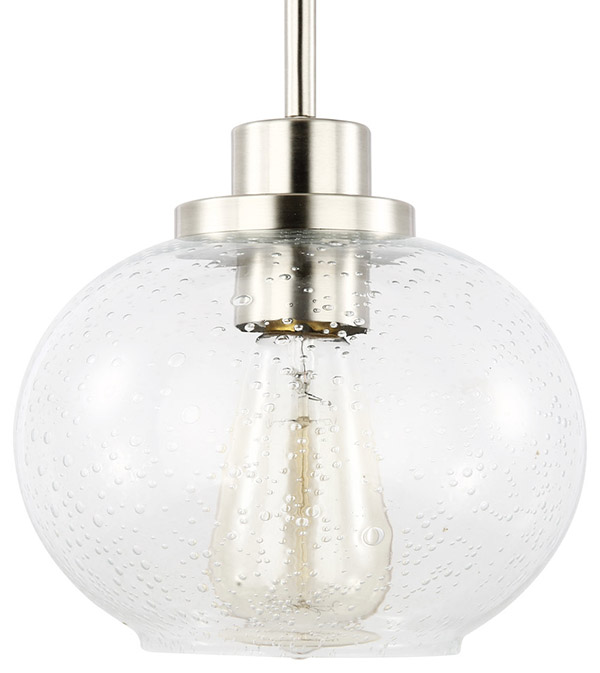 Contemporary and transitional are the designs fit for a seeded glass pendant. It gives the bathroom a fresh, clean looking ambiance. You can hang them separately or in clusters to satisfy your artistic needs.
Modern Bathroom Lighting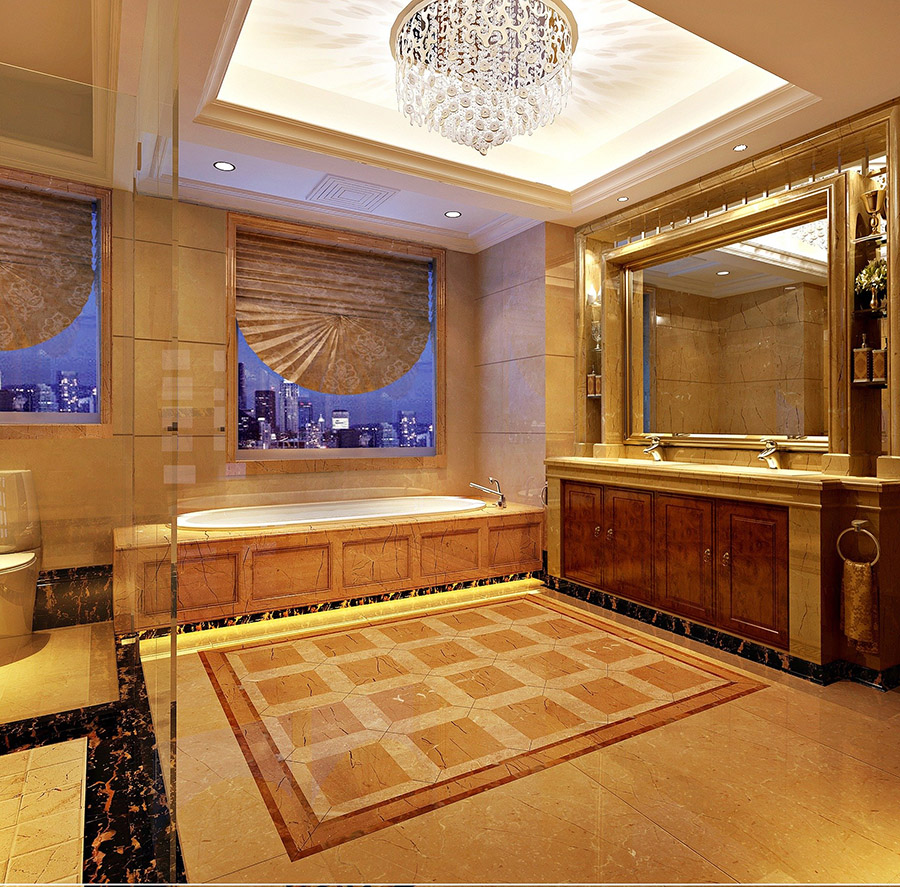 Modern lighting is mostly composed of different combinations of different bathroom designs to create a unique style reflecting the owner's personality. Vintage items mixed with modern style bulbs are one great example.
Bathroom Sconce Lights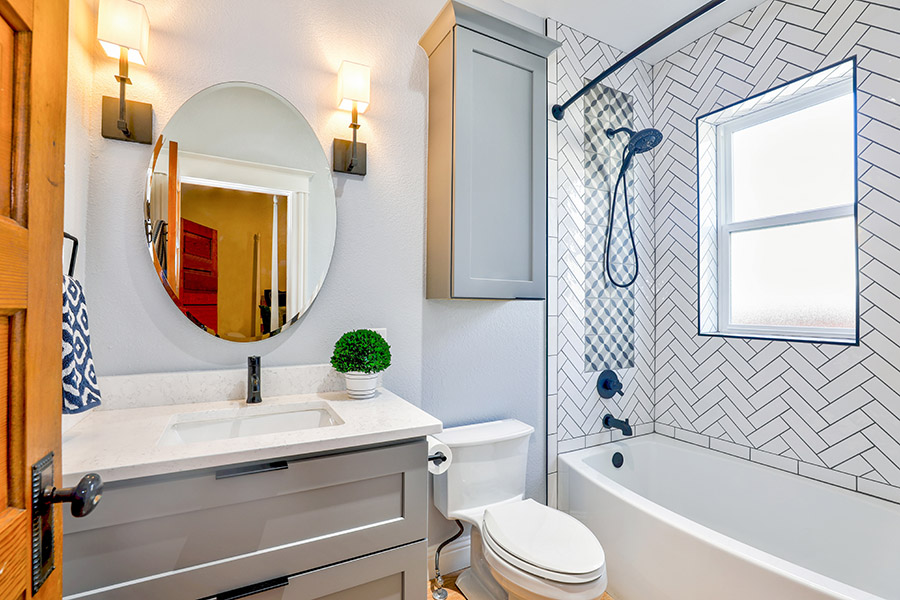 Wall sconces provide ambient lighting and stylish look, it saves space and energy plus enhances the interior design. They have different shapes and sizes to match the decor theme and they can be installed on almost any type of wall.
LED Bathroom Lighting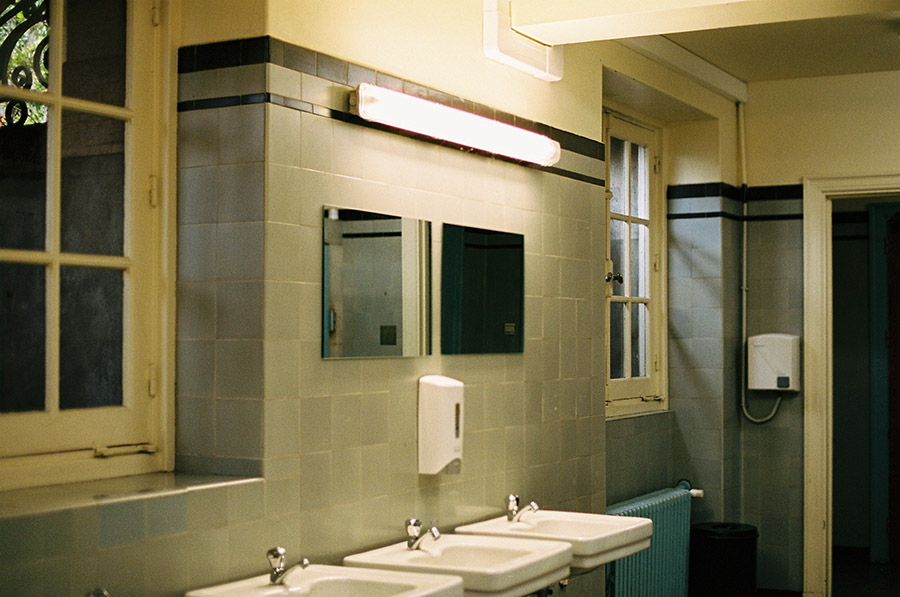 It may look simple but LED is superb when it comes to brightness and longevity, not to mention it's safe for the environment. It is also safer to use as it uses lesser voltage compared to other lights making it sturdy to wet and moist areas.
4ft LED Bulbs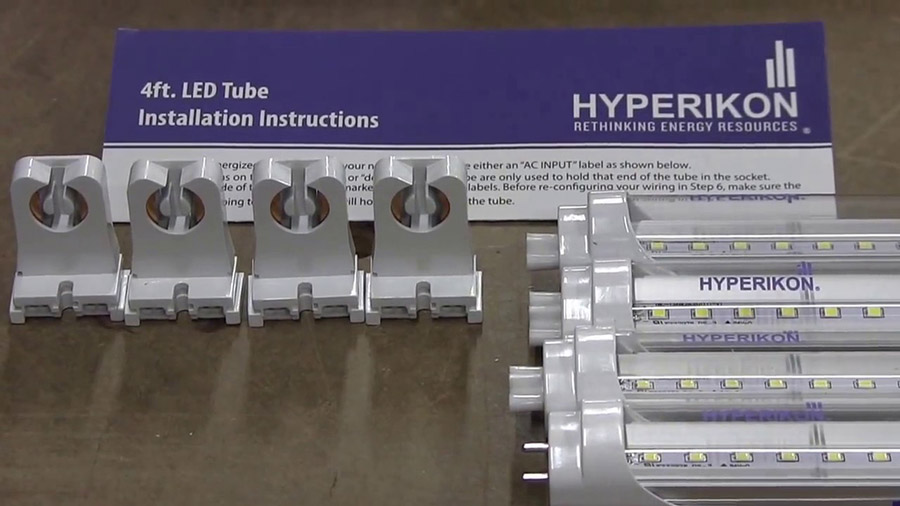 4ft led lights might be more expensive than fluorescent but it's much better in the long run because they last longer and is more energy sufficient plus they don't contain any harmful chemicals. It's also easy to install them and can replace your existing fluorescent bulbs.
Bathroom Pendant Lighting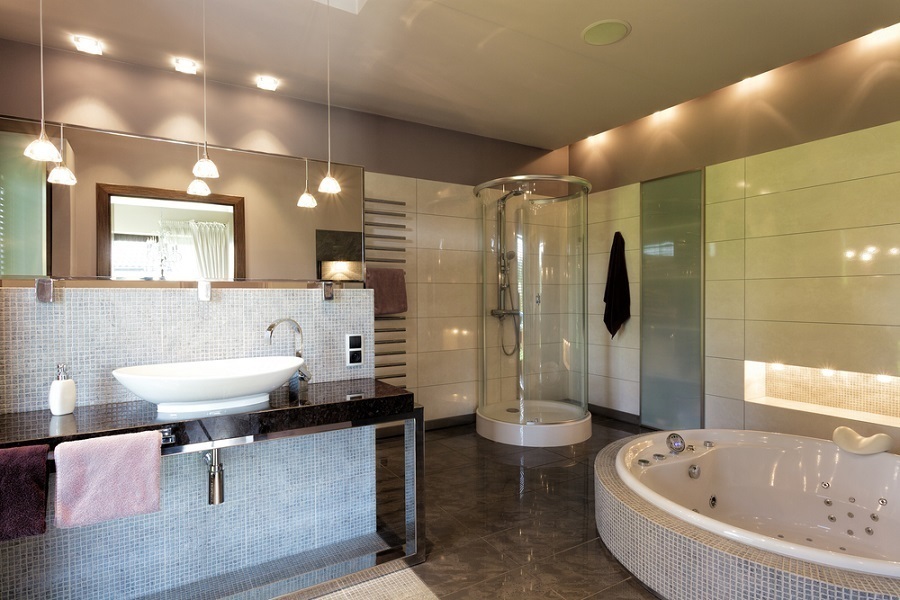 If you're looking for a versatile lighting option, then the pendants are a great choice. You can adjust its height to your liking, complement any type of designs due to its wide range of styles and since it's small, it's affordable and needs less space.
Bathroom Light Bar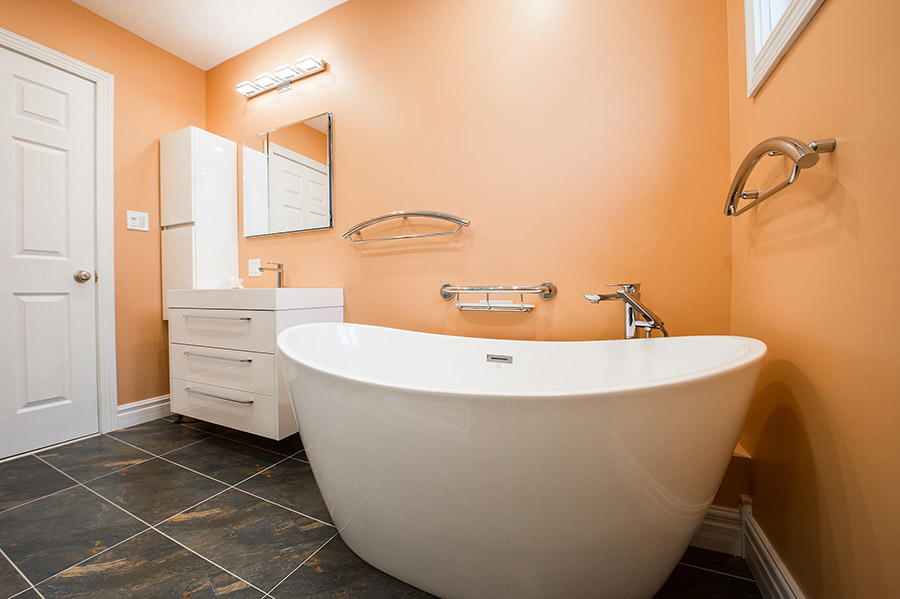 A light bar is another unique option for your lighting needs. It offers multiple touches of light from a single source, spreading the light all over the place. It complements natural light sources and even though they look simple, they can fit in any style like traditional or contemporary.
Lighted Shower Head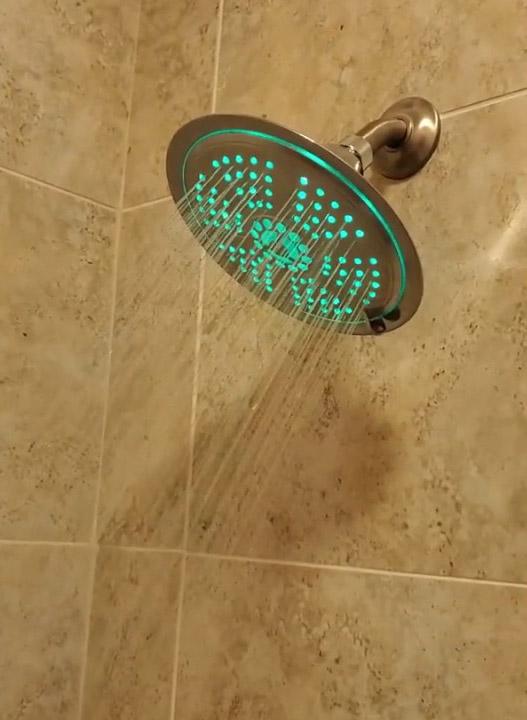 Installing a lighted shower head in your bathroom will definitely spice up your bath time as it adds color and life to your space. It uses the water flow to generate colorful lights and there are so many colors to choose from but most of the time the color reflects the water temperature.
Bathroom Recessed Lighting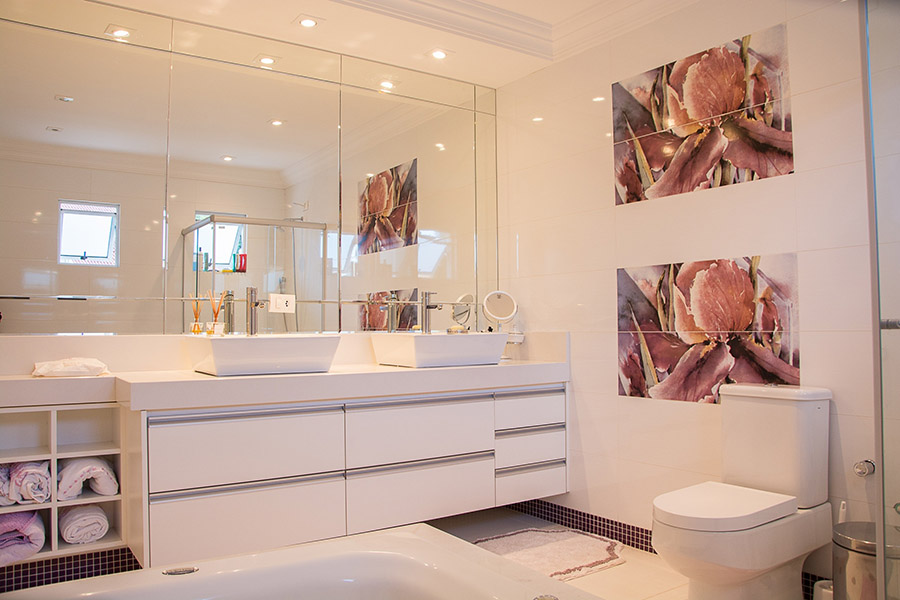 Unlike regular mounted light fixtures, recessed lights can be installed over tub areas or shower stalls making it functional and stylish for any bathroom design. It gives the area a more relaxing ambiance and has a clean, modern look.
Vanity Light Shades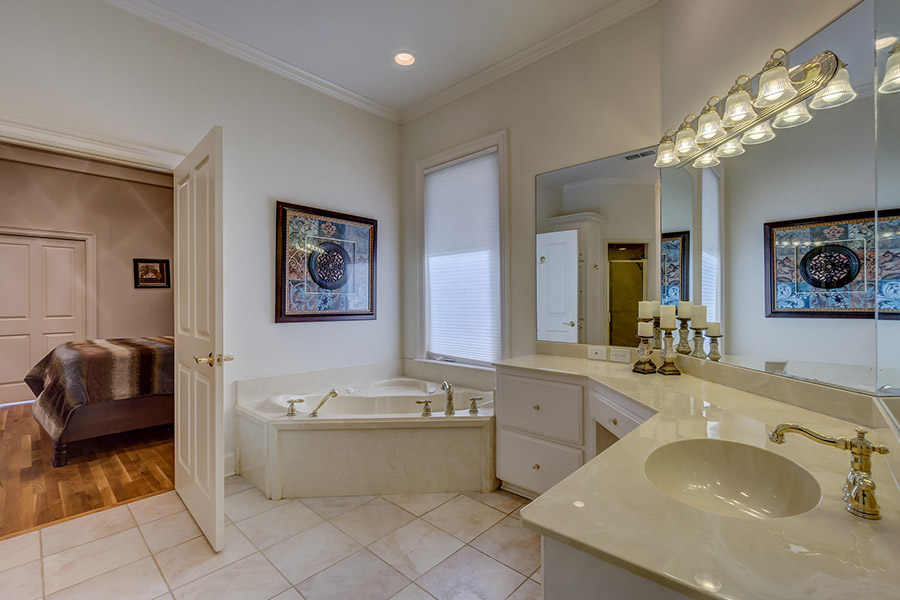 Adding shades to your vanity lights is an easy and affordable way to update your fixtures without needing to replace them. There are various materials, shapes, and colors that can fit your bathroom style.
Brass Bathroom Light Fixtures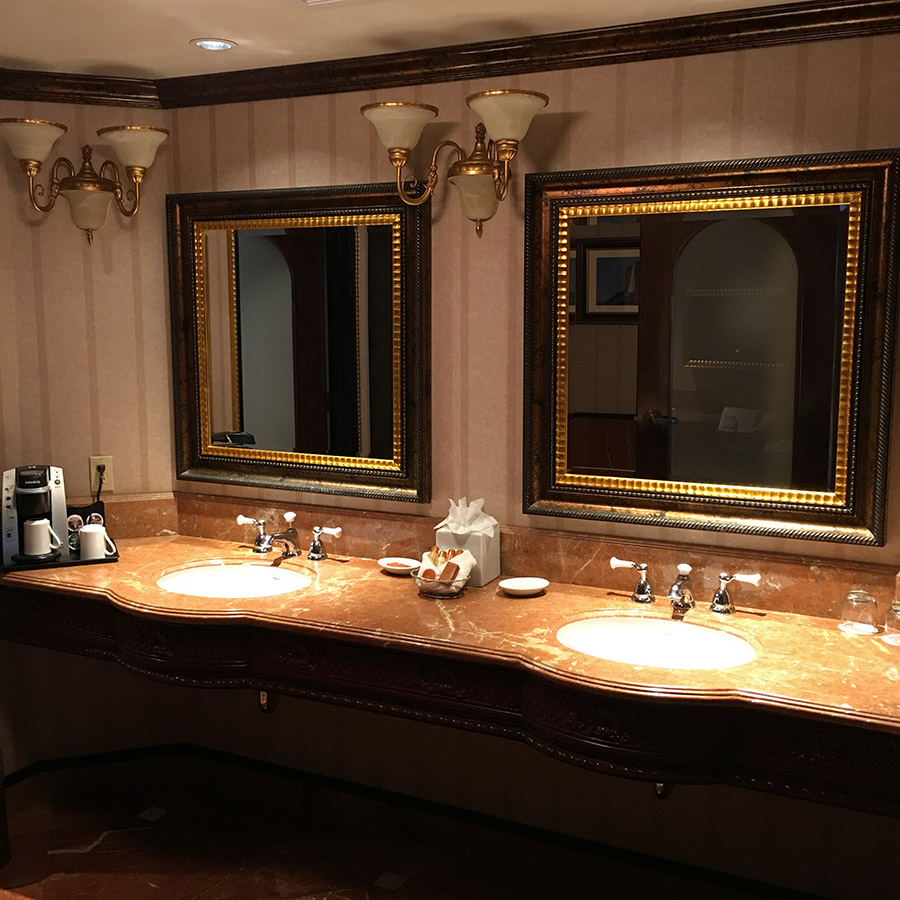 If you're getting tired of your bathroom lights, why not refresh it by adding brass fixtures? It can change the whole look of the space b giving your vanity a glamorous, classic, or modern flair.
Rustic Bathroom Lighting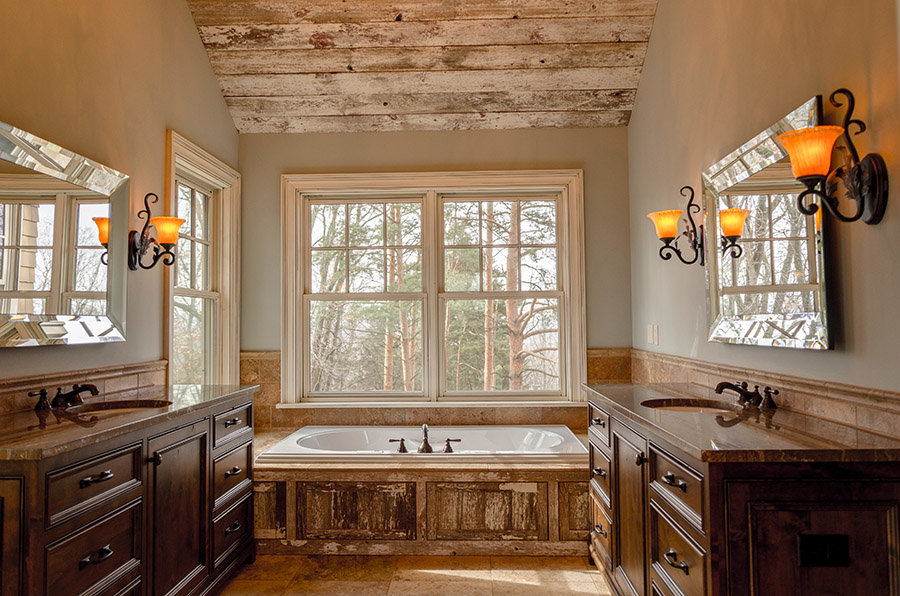 If you need extra brightness, rustic lights can provide extra illumination while making the space cozy and more welcoming. There are 3 important things to follow before using this style.
These are:
Knowing light directions
Balancing the space
Match the finish to your bathroom
Industrial Bathroom Lighting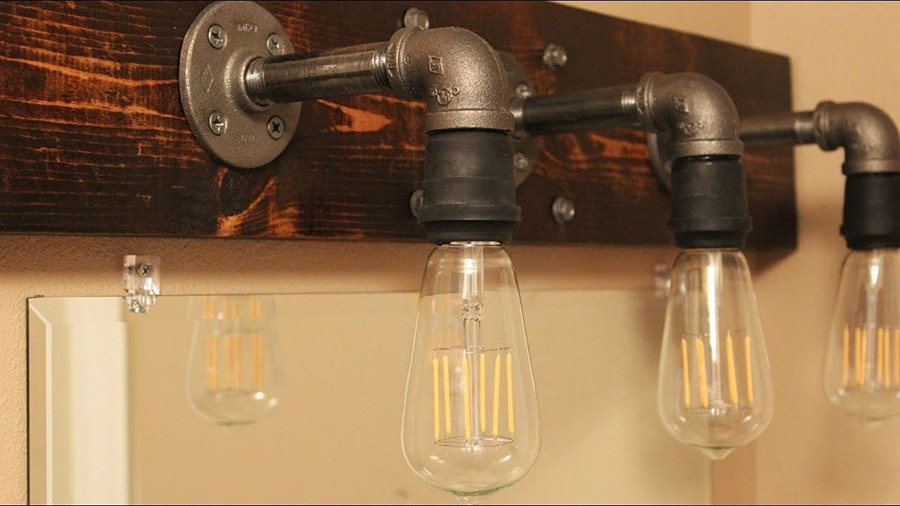 Industrial vanity lighting combines glass and metal materials to make smooth pieces for any area. It's flexible because it can easily replace any existing wall mounted lights. It can have a single mounted fixture or wide with 6 sources.
Continue reading: