Last updated on July 9, 2021
A mirror in the bathroom is mandatory – there's no way around that. But don't settle for something basic, use it as your opportunity to decorate. These bathroom mirror ideas will inspire you. Read on!
Have you ever seen a bathroom without a mirror? Neither have we (unless it was some obscure budget hotel while traveling in an exotic country). A mirror is either part of the vanity or it's hung somewhere on the wall. In any case, it's present in the room and its prominent.
You can't miss it, but that doesn't mean it should be anything less than a decor statement (if not the focal point). We're all for using mirrors to decorate the room, especially if that room is the bathroom.
From round mirrors to decorative frames, from mirrors with storage to lighting them up. There are tons of ideas to make them stand out, and we have some of the most beautiful of them here.
What are the top designers saying?
The trend is to turn a mirror into art. Even if it means giving up some function (such as storage). You may or may not agree with the top designers but you will definitely get inspired by the ideas that follow.
What's Inside
Bathroom Vanity Mirrors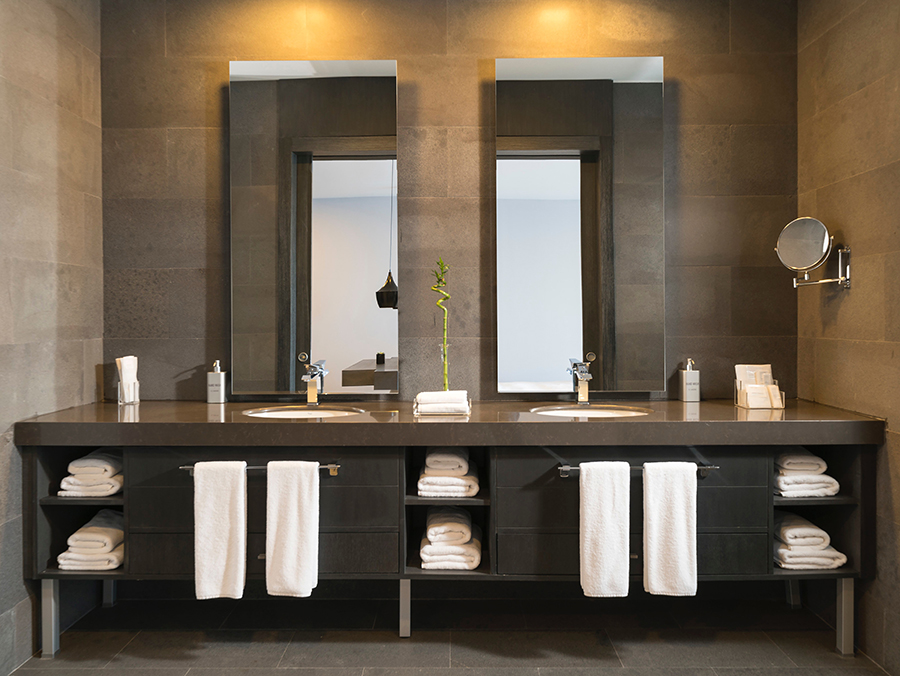 Bathroom vanity mirrors come in different forms, sizes, designs, shapes, and functionality. Vanity mirrors are either wall-mounted, portable or free standing.
In the different varieties, vanity mirrors have rustic, equestrian, traditional, culturally oriented and modern looks.
The mirrors are also beautiful home decor, and they showcase your home vanity decor theme.
Both lighted and non-lighted vanity grooming mirrors help you to check your appearance and ensure you look good.
Framed Bathroom Mirrors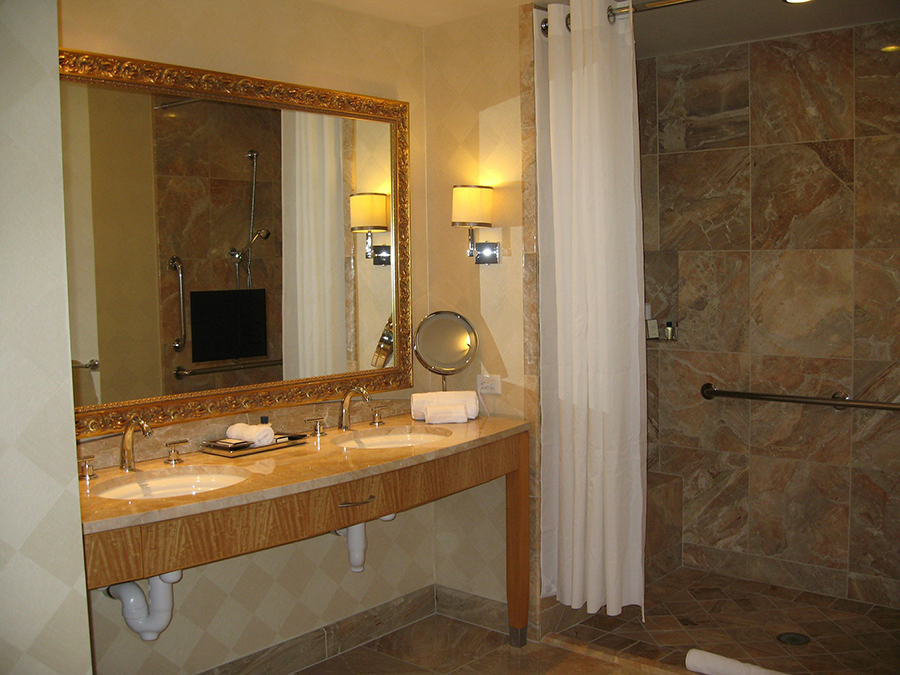 Framed bathroom mirrors have multiple styles and designs. Your bathroom size will influence the width, height, and the mirror size.
The mirrors have rustic, plastic, and metallic frames. The exterior finish varies from polished bronze, nickel, chrome, among others.
The nature of the framed bathroom mirrors depends on whether you value modern or traditional touch.
Choose them to fix your hair, apply makeup, and monitor your body changes.
DIY Mirror Frame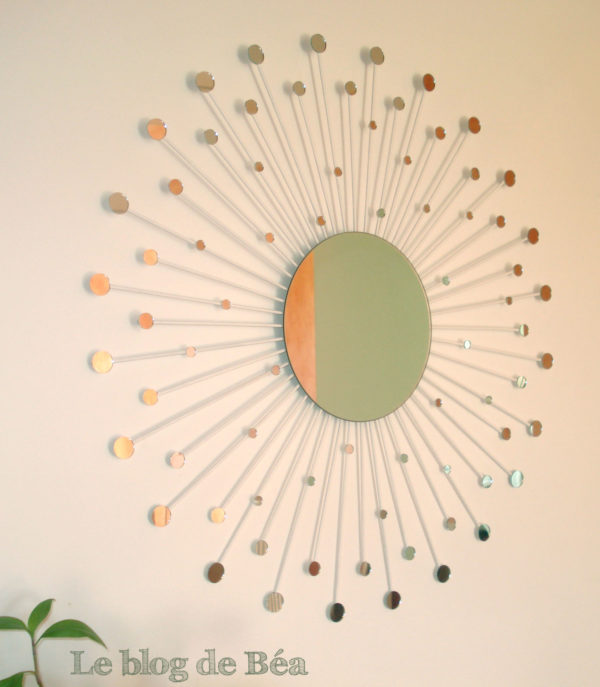 The DIY mirror frame saves you money. Choose the ideal approach based on your DIY mirror specifications.
You will require a tutorial. Acquire the materials, take the measurements, and prepare accordingly until the last step. Follow the procedures for an excellent DIY mirror frame.
A homemade frame allows you to customize the size, shape, style, and design.
Oval Bathroom Mirrors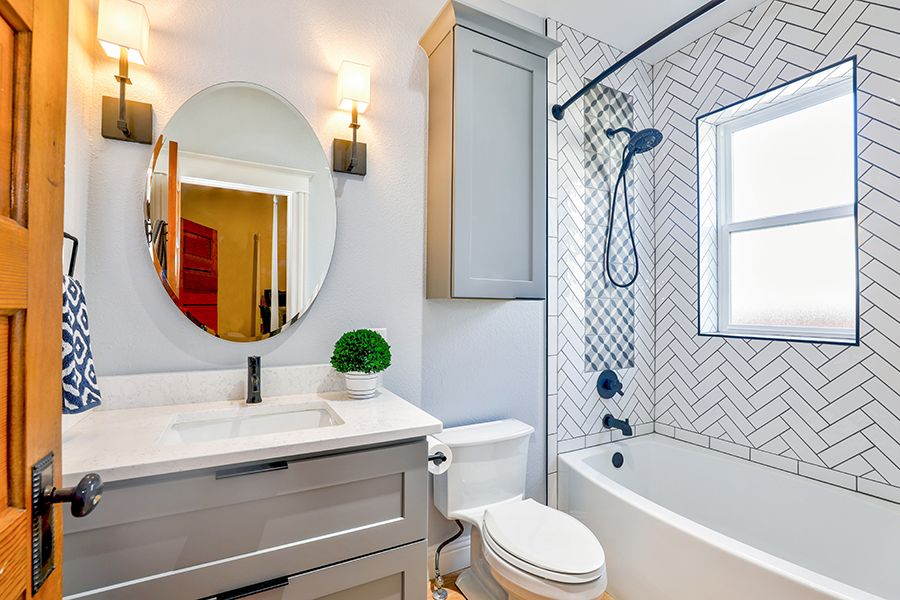 Oval mirrors have an endless frame and frameless designs. It comes with a myriad of sizes and specifications. These mirrors are good for modern and old fashioned bathroom decor. The placement is easy, and they fit naturally and strategically in your bathroom.
The oval design boosts the bathroom style. They enhance serenity, calmness and a natural bathroom feeling.
Large Bathroom Mirror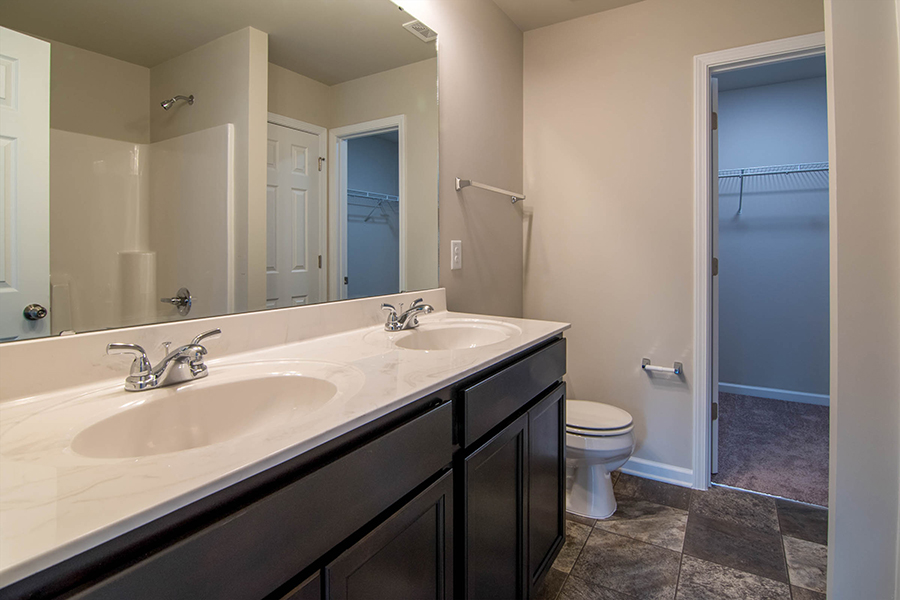 Large bathroom mirrors fit perfectly well in your large bathroom. They are also excellent decor with a complete and beautiful look. Other than some being framed and frameless, they have multiple aesthetic features.
The large and oversized vanity mirrors (Over 30″ High) give the reflectivity of everything in your bathroom.
Corner Mirror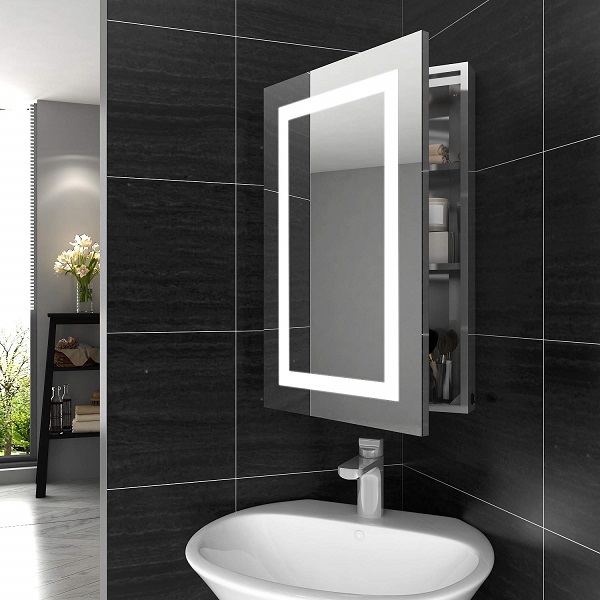 Bathroom corner mirrors allow you to maximize your space. The corner mirror design, size, and shape reflect the excellent room artistry.
Corner mirrors have endless modern and classic looks to enhance space beauty. The placement needs to be on the high end for a complete bathroom view.
How to Frame a Bathroom Mirror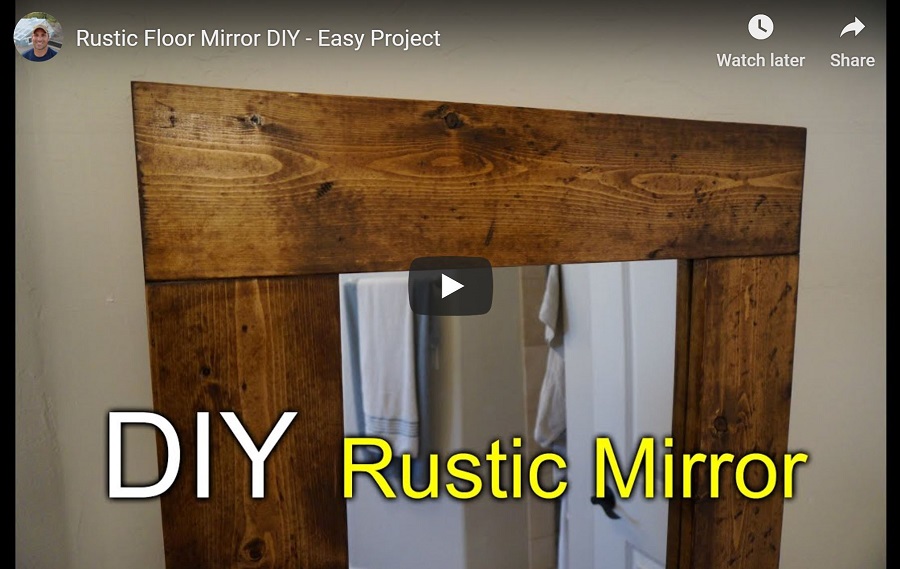 Start by acquiring the tools and making your preferred plan. Then assemble all the requirements you need.
After that, take the measurements and prepare all the frames. Next, join the pieces, glue them together, and carry out some finishing.
Lastly, mount the flame on the desired place. Shoot two or three nails for stability.
Bathroom Mirror with Shelf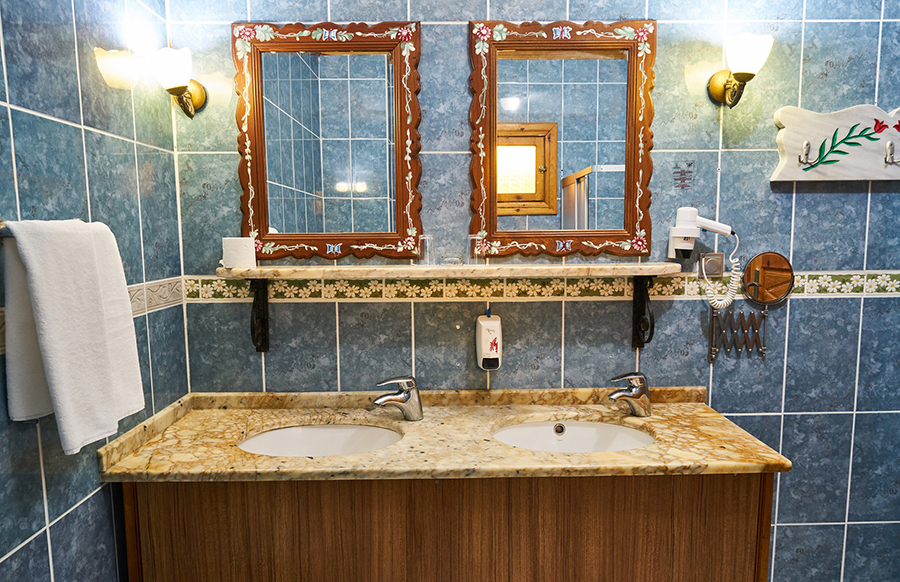 Mirrors with shelves are an additional decoration in your bathroom. They have excellent designs that allow you to add your preferred art.
This style improves your grooming experience because it can help keep a few bathing essentials too.
Rustic Bathroom Mirrors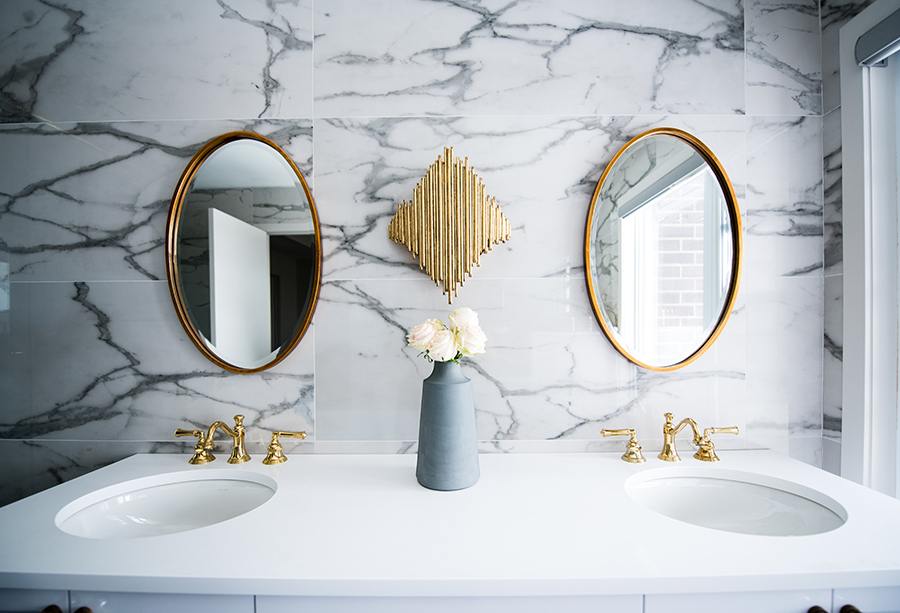 Rustic mirrors will define your personality. The mirrors embrace nature-inspired textures improving your bathroom experience.
The rustic bathroom mirrors design, color, size, style, and general aesthetics vary. They boost your deco theme, especially the traditional style decors.
Double Vanity Mirror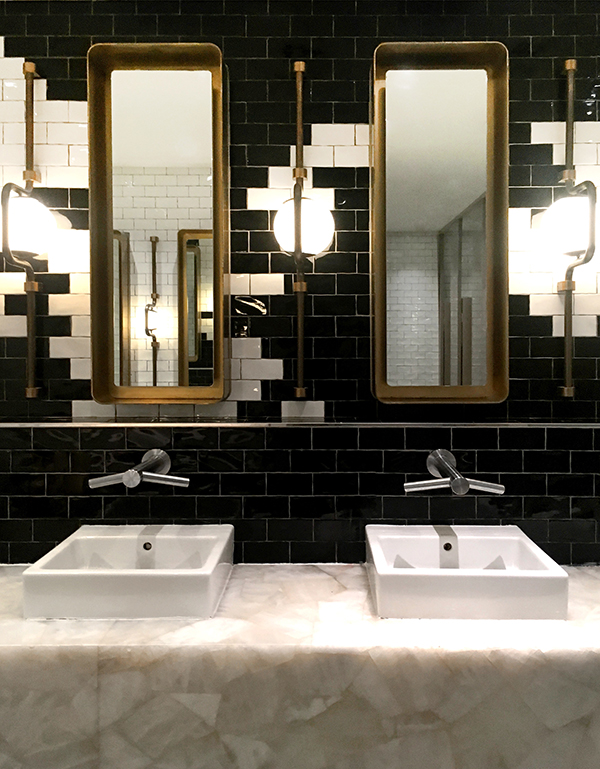 Double vanity mirrors give you an amazing view of the bathroom. The mirror accomplishes your modern and traditional aesthetics. The mirror suits your intended grooming purpose and as part of bathroom decoration.
Place it in a strategic location where you get a complete view. The double mirror has multiple frames, sizes, designs, and styles to choose from.
Round Bathroom Mirrors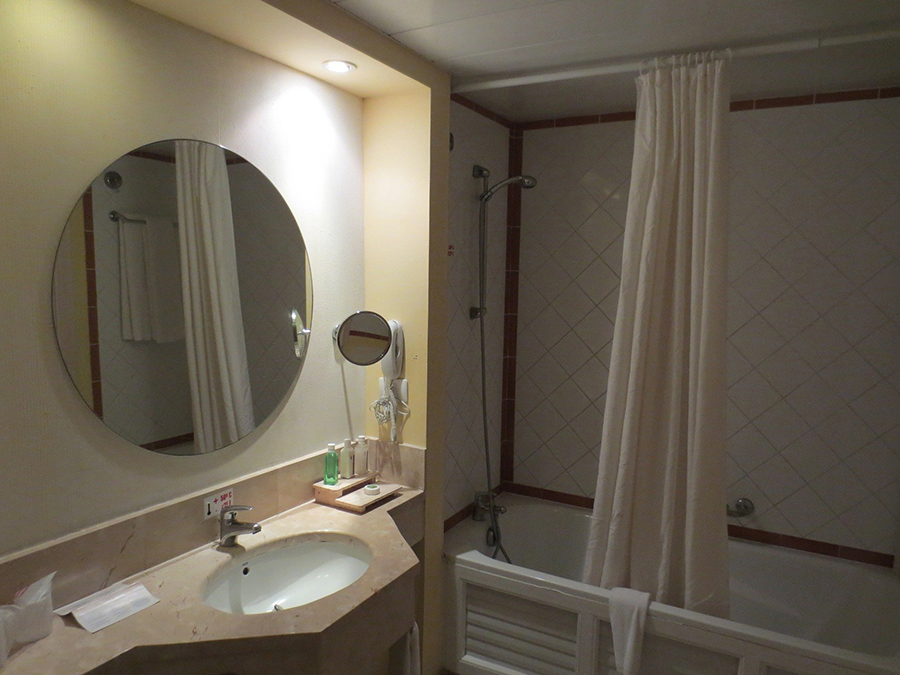 Round mirrors are stylish, easy to hang and fit in varying positions. The size allows you to fit without occupying much space.
Round bathroom mirrors have specially customized frames. Excellent polishing and looks enable it to boost your bathroom appearance.
Full Wall Mirrors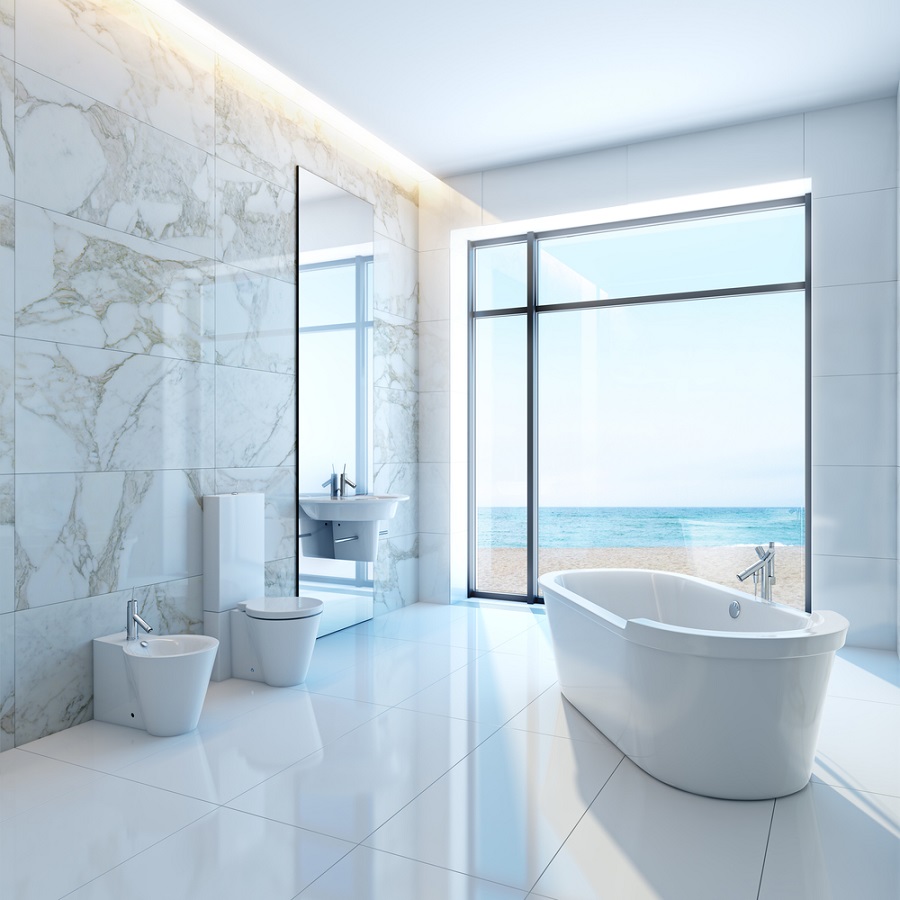 Full wall mirrors are the best for an entire body and bathroom view. Very accommodating and comes with diverse frames. You have an option to hang them slightly above the floor and lean on the wall.
Full bathroom wall mirrors have special customized finishing making it easy to match the entire space.
Decorative Bathroom Mirrors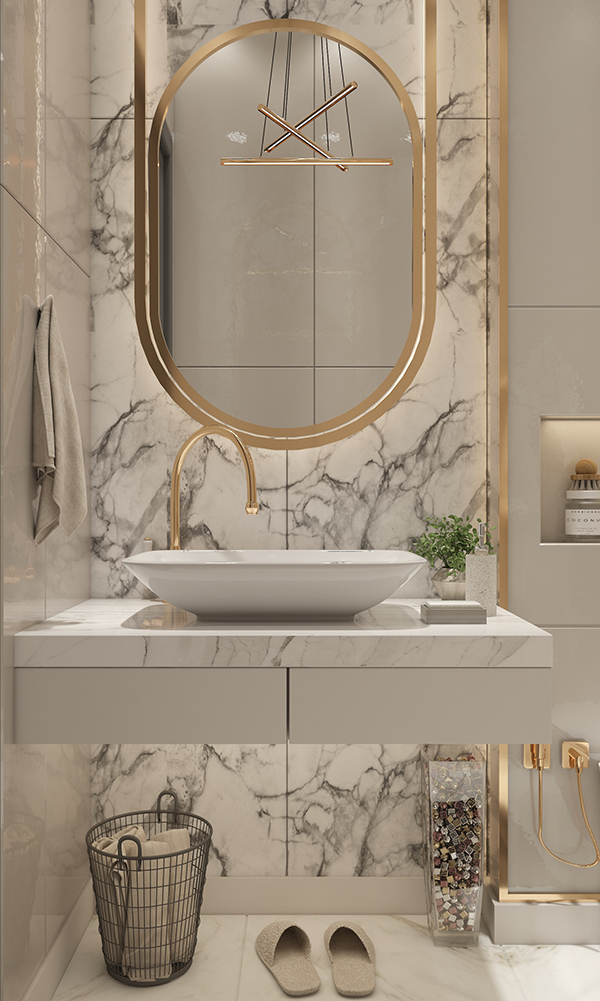 Decorative mirrors match your tiles and floors. An excellent mirror to complement your bathroom decoration. The variety in size, color, design, among others, gives you multiple options to choose from.
Stick on Mirror Frame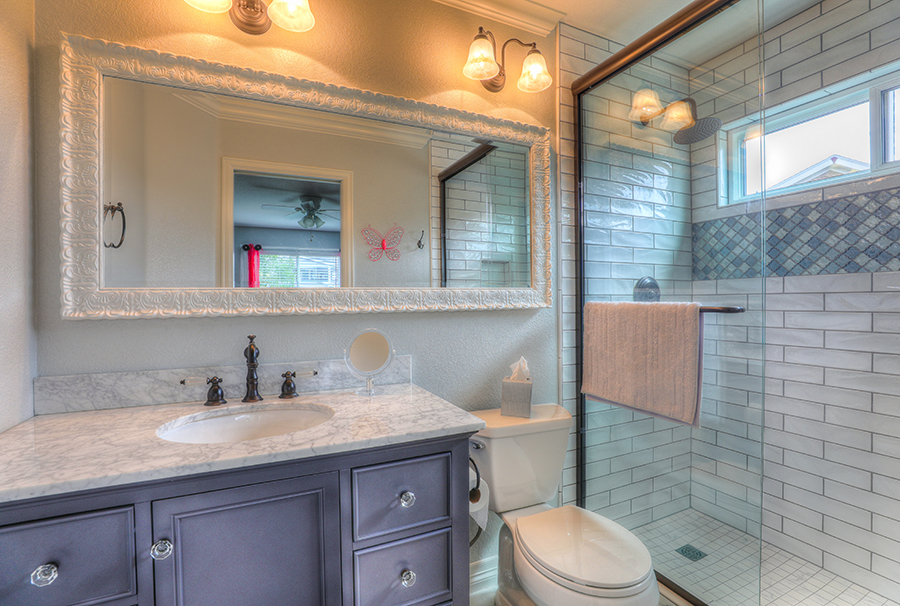 Stick on the mirror frame allows for low cost and excellent customization. The best alternative when you want to revamp your existing frame.
Installing the stick-on mirror frame is an easy DIY task.
Bathroom Mirror Lights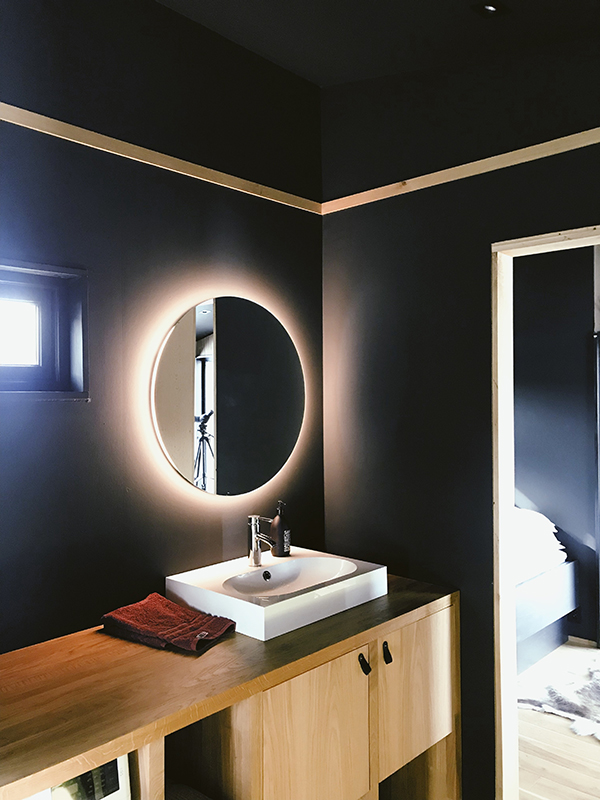 A functional lighted mirror will change your bathroom experience through effective illumination. Bathroom mirror lights make the bathroom fashionable, glam and modern.
The mirror lights allow for precision when styling hair, applying makeup or general body grooming.
Small Bathroom Mirrors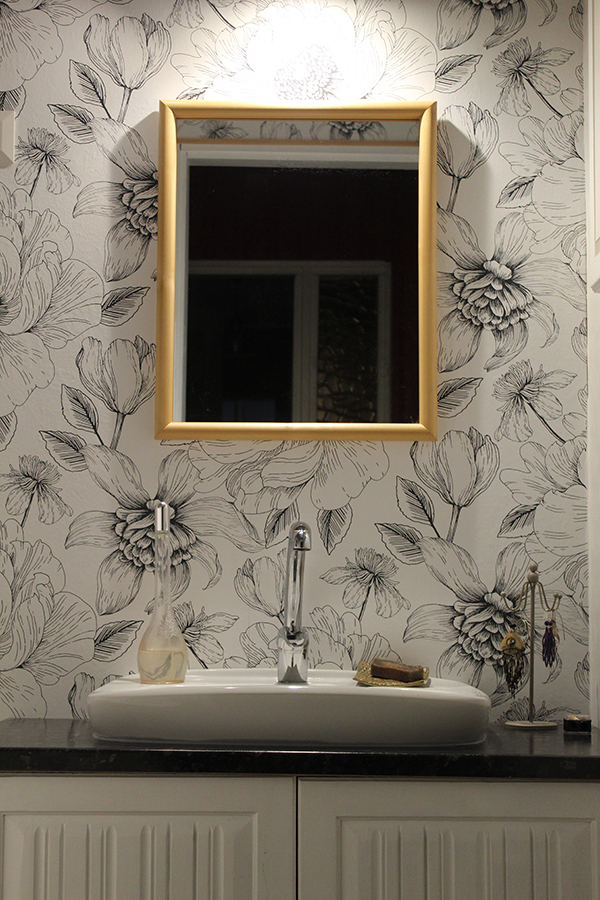 Small bathroom mirrors come in many alternatives. Acquiring one saves you money while allowing effective space management. They decorate your room as per your expectations. A small mirror can complement other mirrors in the bathroom.
Shower Mirrors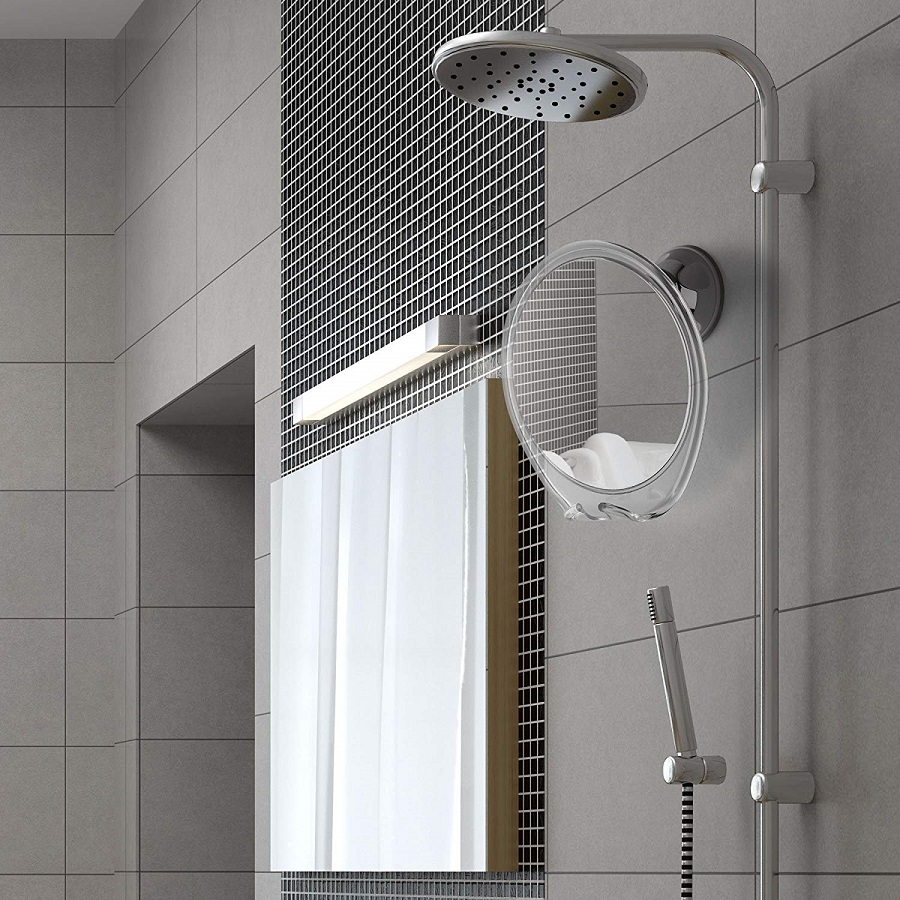 Shower mirrors are beautiful additions that occupy very little space. Put then in a place where you can easily use them.
The mirrors may come with a shelf to add a few things. You will enjoy the ease of use that comes with shower mirrors.
Wood Framed Bathroom Mirrors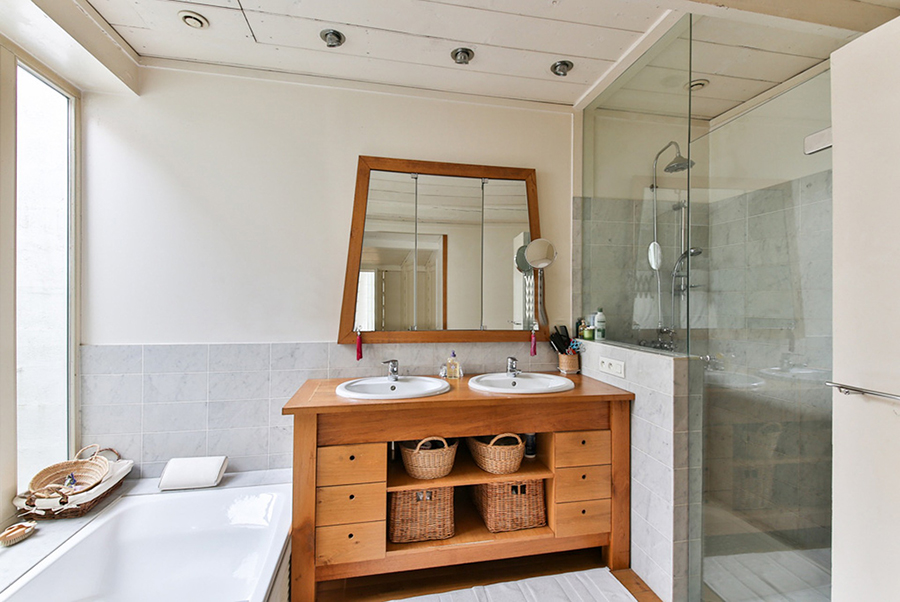 Wood-framed mirrors give a natural and beautiful aesthetic look. Wood frame design, type, and finishing will vary. The wooden framed mirrors will match both classic and modern decor in your bathroom.
Farmhouse Bathroom Mirror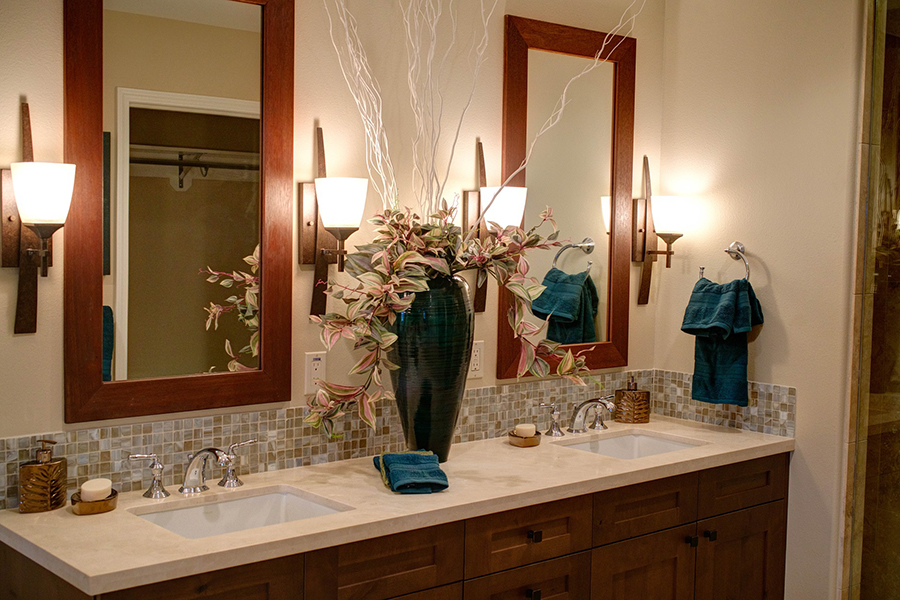 The farmhouse bathroom mirrors come with multiple varieties. They are the best, unique, and attractive mirrors with highly customized designs. You can make your farmhouse bathroom mirror with a DIY tutorial.
Bathroom Mirrors with Storage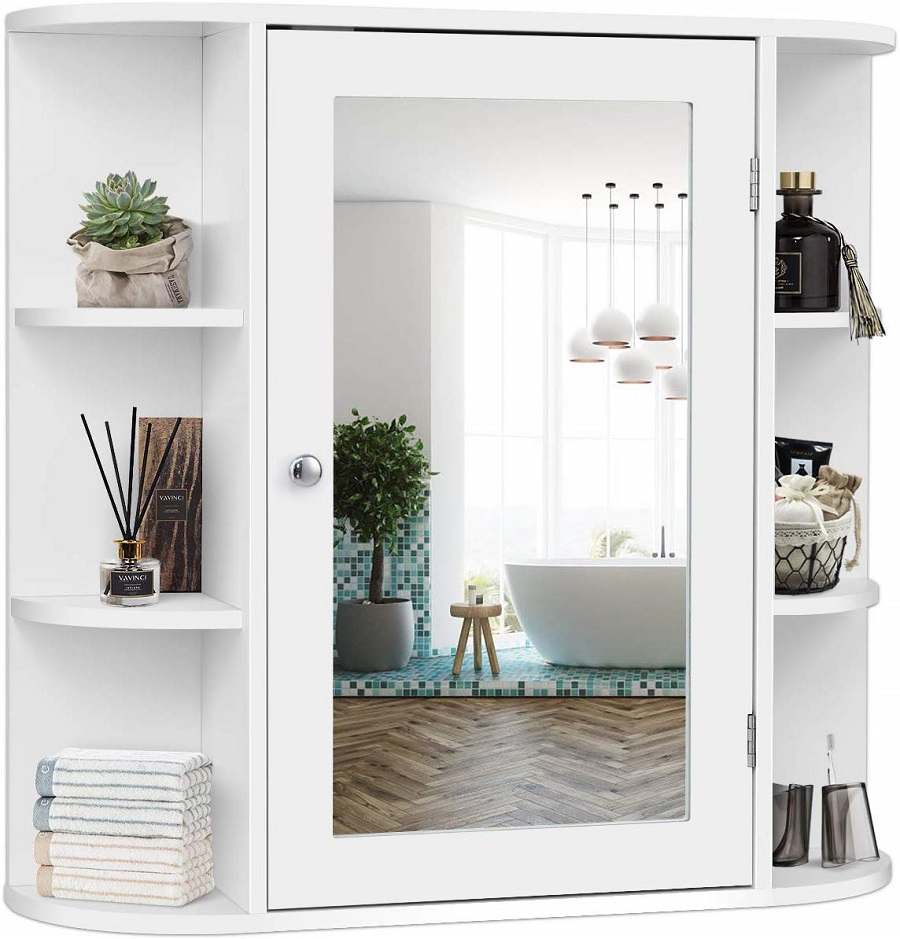 Bathroom mirrors with storage allow you to maximize your space. The storage design, position, and size vary depending on the type of the mirror.
You can store your bathing items, art, makeup when applying, pictures, among other things.
White Bathroom Mirror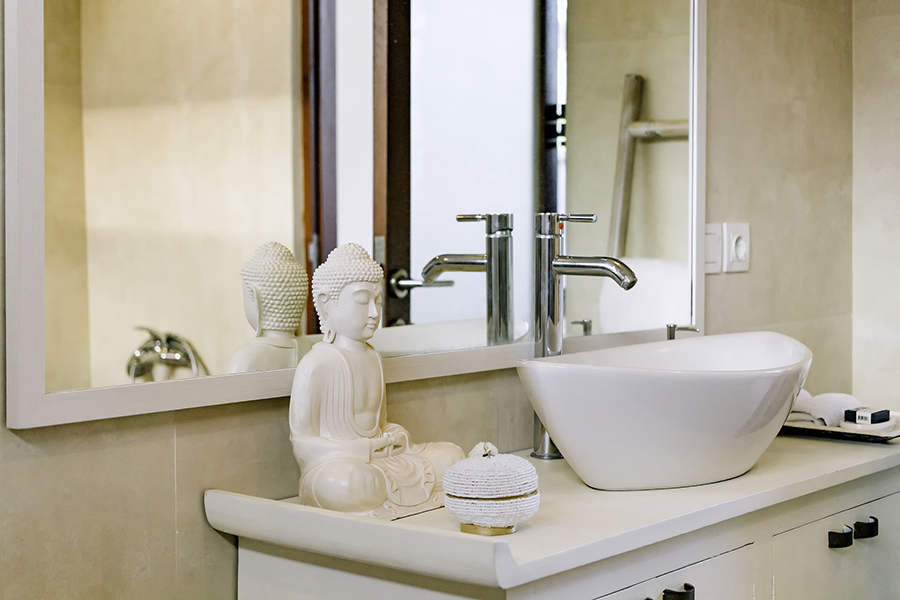 White bathroom mirrors create a conducive and lovely feeling. The white color matches well with your bathroom decoration.
There are multiple white mirrors. Choose based on size, design, and current space aesthetics.
Round Mirror with Shelf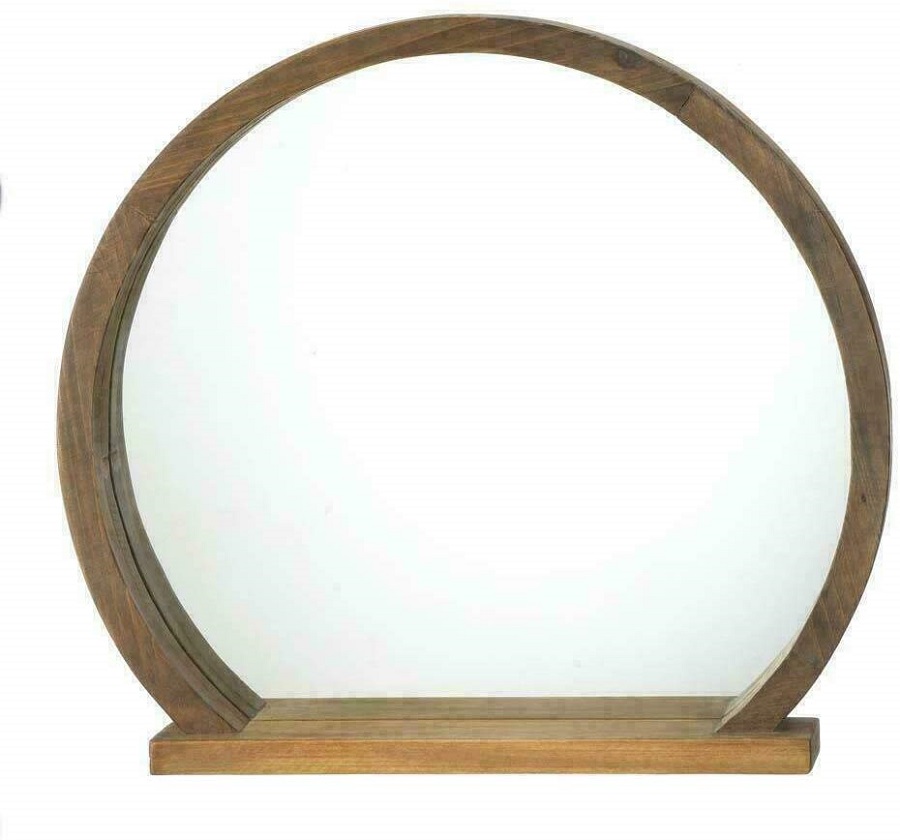 The mirrors make your bathroom look orderly. Adding a self to a round mirror also boosts their stylish look. A round mirror with a shelf gives a user the chance to have a place to place a few items on use.
Black Bathroom Mirror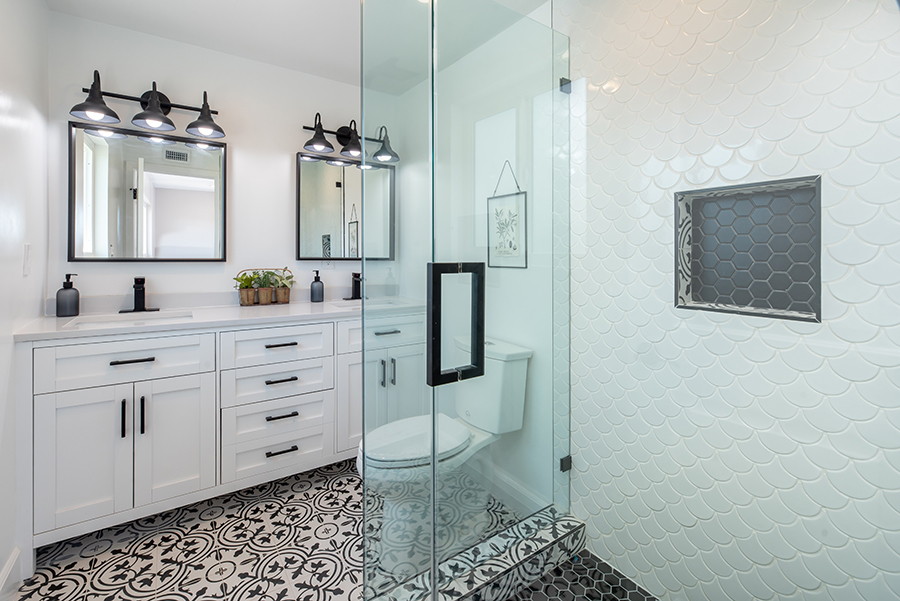 A black bathroom mirror matches well with most bathroom spaces. You will achieve your grooming and decoration goals with this mirror.
Modern Bathroom Mirror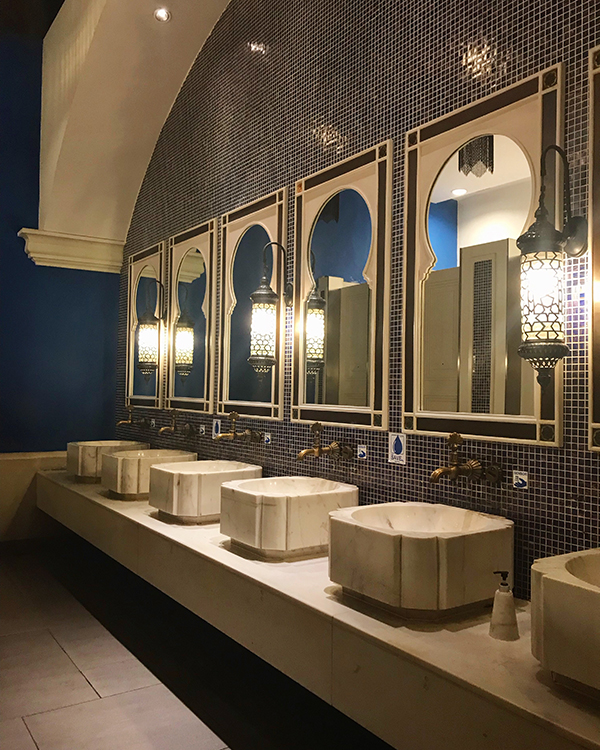 A modern bathroom mirror features excellent design and finishing. It will capture the sight without being overdone. The modern mirrors have extra features like light, unique styles, and storage spaces.
Unique Mirrors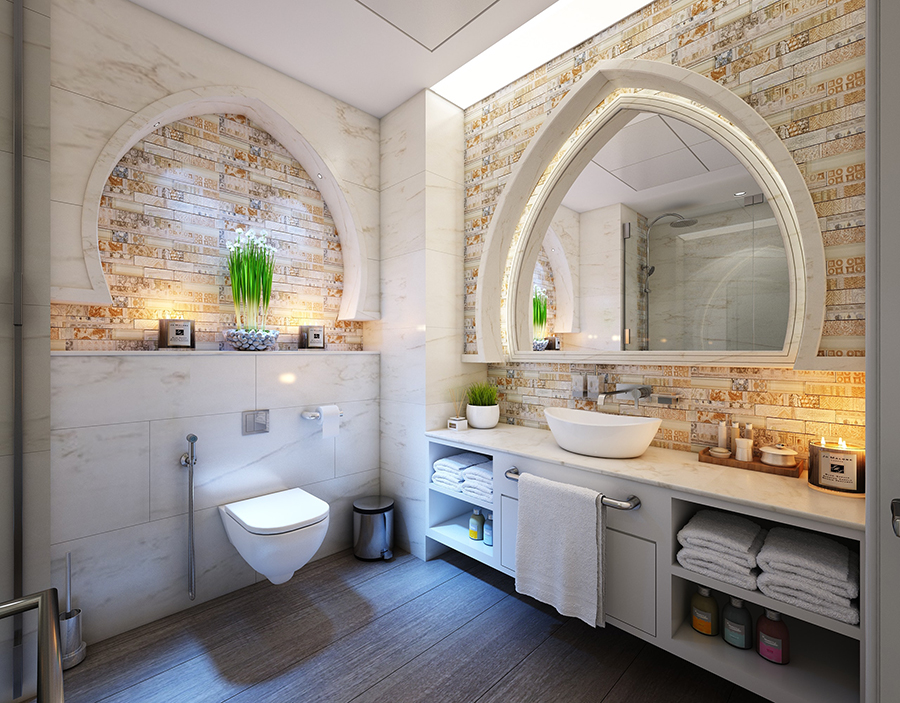 Unique mirrors employ exceptional characteristics. Customization in different aspects is part of the design. You can expect whimsical and quirky shapes, frame styles, and looks that aim to surprise.
Continue reading: