Last updated on March 8, 2021
Looking for the best odor eliminators to get rid of those kitchen smells. Here are the top 10 best odor absorbers and fresheners that will get it done.
Which one is the #1 best, though? It's actually a combination of the Bamboo Charcoal Air Purifying Bags and a Room Odor Eliminator.
Say what you want, but even the most delicious food produces unwanted smells when cooking. These turn into bad odors and spread around the house. And what about those foul smells in the fridge and cabinets that come from expired products? We have to get rid of all of that and fast.
There are two ways to do it:
Use an efficient stove vent to draw smells out as they arrive with vapor. This may not be as effective because some smells find a way to linger.
Cover the smells with pleasant scents: simmer lemons, brew coffee, burn scented candles. However, these won't solve your fridge and cabinet odor problem.
Use odor absorbers that physically remove odor particles from the air. These work in a few different ways, the most popular of which is using activated charcoal.
We will cover all the different ways to eliminate bad kitchen odors by using the best eliminator and air purifier products.
This list contains shopping links that earn us a commission and provides you with convenience at no extra cost.
What's Inside
Bamboo Charcoal Air Purifying Bags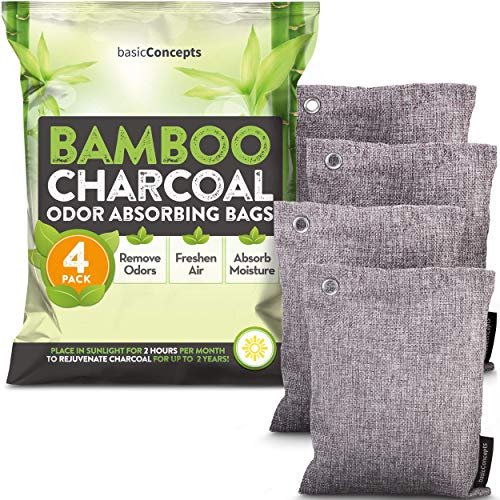 Air purifying bags with natural bamboo charcoal is an inexpensive and effective way to freshen your kitchen. The porous activated charcoal bags act like a sponge, soaking up bad smells. Freshen up your kitchen without chemicals.
Quick facts:
Use bamboo charcoal to absorb unwanted smells.
Absorbs smells in an open room as well as closed cabinets.
Natural bamboo charcoal — no chemicals.
Hamilton Beach TrueAir Room Odor Eliminator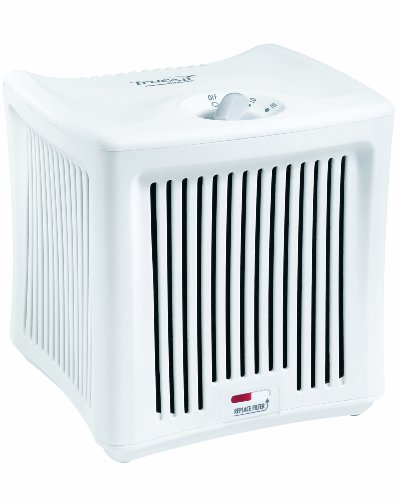 Do you think activated charcoal bags aren't enough? This whole room odor eliminator is an air purifier that uses a fan to pull in air and then passes it through three charcoal filters that are designed to eliminate and absorb odors. The filters can absorb and eliminate odors from cooking, pet odors, mold, mildew, smoke, and other strong odors. The device filters smell out of the air, leaving behind a cleaner, fresher-smelling room.
Quick facts:
Use a charcoal filter to purify air.
3 filter system.
Draw and eliminate bad smells fast.
Portable Ozone Generator
Ozone is a good solution to remove odors. But what are the sources of those odors? In this case, it's a refrigerator or cabinet. This latest ozone generator uses active oxygen technology to convert oxygen in the air into ozone through high-voltage discharge. After it destroys odors, the ozone reverts to water and oxygen, ensuring a zero-energy process. This ozone generator is quick and quiet and can easily remove odor from the refrigerator or cabinet.
Quick facts:
Use ozone to remove smells from closed areas, like a fridge or a cabinet.
It helps to prolong product shelf life.
USB rechargeable.
FCC certificated.
Smoke Odor Exterminator Candle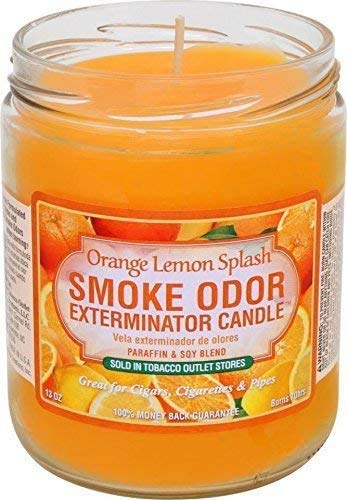 Get rid of cooking smells with the 70-hour burn candle. The enzyme-based formula helps to eliminate lingering scents when someone cooks, especially if they enjoy their food. Available in a wide variety of scents, it can be quite effective in cleaning up a space after a delicious meal with fish and garlic.
Quick facts:
Get rid of smells using a scented candle.
A lot of scents to choose from.
Eliminates 100% of other smells.
Fresh Wave Odor Removing Gel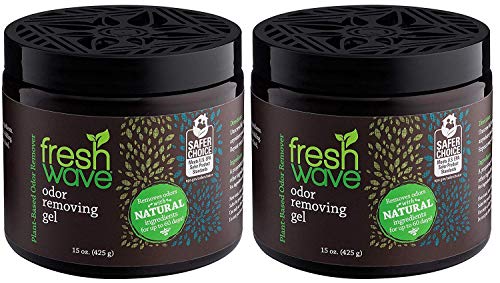 The Fresh Wave Gel odor remover eliminates odors from trash, cooking, mildew, and more. It's made from natural ingredients, including pine needles, lime leaves, cloves, anise, and cedarwood. Place the odor absorber near the smelly area to absorb and eliminate it. The gel evaporates into the air, leaving only a fresh smell in your space.
Quick facts:
Use an odor remover gel.
Made of plant-based ingredients.
EPA approved.
Smells Begone Odor Absorber Gel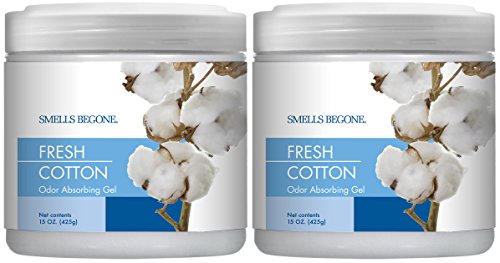 Smells Begone Odor Absorber Gel is a powerful odor eliminator that will eliminate odors and absorb smells from your kitchen and home. It is a gel that is made with all-natural ingredients that will absorb the odor and leave a pleasant fragrance behind. The gel is non-toxic and non-flammable and is safe for the whole family. It will eliminate odors from pets, smoke, cooking, and mildew, as well as absorb smells from laundry, shoes, and trash. It is available in a convenient container that is perfect for use in any room in the house.
Quick facts:
Use natural essential oils to remove bad smells.
Works for 60 to 90 days in a 450 square feet room.
12 scents available.
Nature Fresh Air Purifier Bags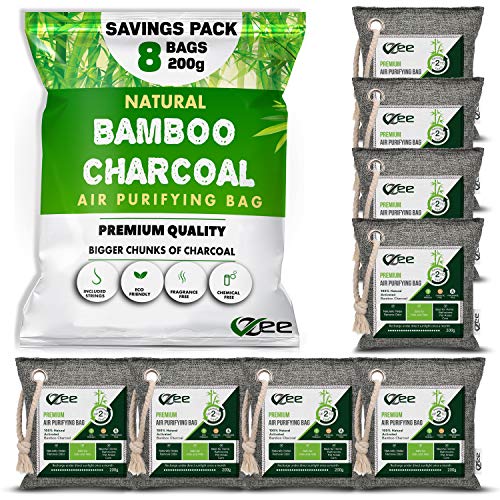 These small bags are a natural air freshener that absorbs odors and eliminates them in the air. They are made with 100% natural ingredients (bamboo charcoal) and are safe for the environment, your family, and pets. They contain no chemicals, fragrances, perfumes, or toxins. The bags are also biodegradable and compostable. They are ideal for indoor space, from bathrooms to kitchens (you can put them in the fridge, too) to garages. The bags will last about 2 years, and you can recharge them by simply keeping them in the direct sunlight for an hour.
Quick facts:
Use activated bamboo charcoal to absorb bad smells.
Each bag lasts up to 2 years.
Can be recharged in direct sunlight once a month.
Naturally Activated Bamboo Charcoal Air Purifying Bags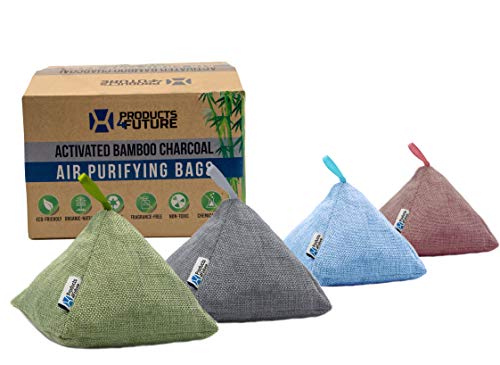 This is a real natural, chemical-free odor black hole that absorbs bad smell instead of covering them. The Moso bamboo pouches are made with carbonized bamboo — the highest quality bamboo that can absorb air impurities and prevent smells. These deodorizer bags are highly porous and have an anion charge, making them fantastic organic odor absorbers.
Quick facts:
Made of naturally activated bamboo charcoal with anion charge.
A pack of 4 bags.
Pyramid shape that's decor-worthy.
Decorative Bamboo Charcoal Air Purifying Bag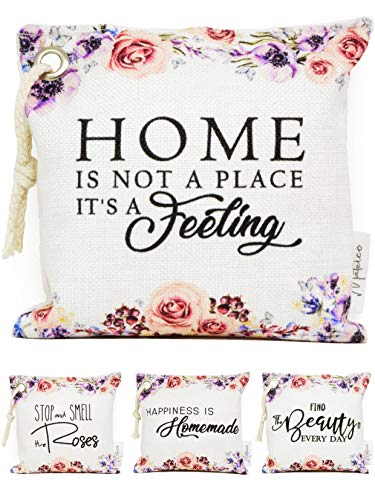 Bamboo charcoal air purifiers may not smell like roses, but they get the job done. You can place them in any room, kitchen, bathroom, closet to keep odors at bay. These odor absorbers are made of 100% natural bamboo charcoal and without a scent, so they are safe for the whole family. They work for up to two years and are reusable.
Quick facts:
Beautiful decorative bags with adorable phrases.
Work up to 2 years.
4 bags of 200g in a pack.
Odor Eliminator Incense Sticks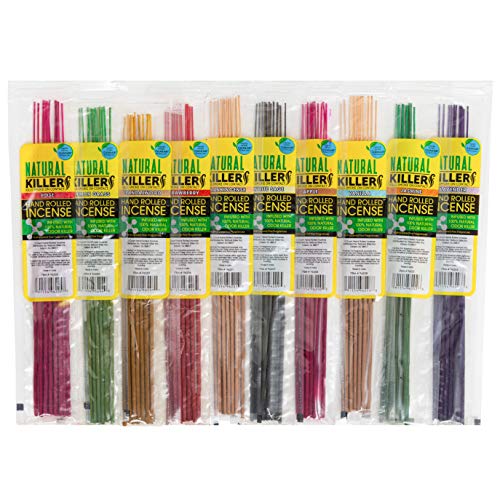 Eliminate cooking smells with natural incense sticks. Made with the highest-quality essential oils, they eliminate odors in your home naturally. Use in the kitchen to eradicate lingering cooking odors from fish, bacon, garlic, cabbage, and more.
Quick facts:
Eliminate bad smells using incense sticks.
Handmade from natural essential oils.
Varied scents in a pack.
FAQ
Why does my kitchen smell weird?
A typical kitchen has a number of odor sources. These may be food particles in the fridge and cabinets, foul products, bad piping, the trash can, and so on.
What is the best thing to absorb odors?
A material that physically absorbs odor particles (instead of cover them up) is porous anion charged charcoal. Bamboo charcoal is a popular option that lasts up to 2 years. For better effect, air purifiers with charcoal filters use fans to draw and filter the air.
What is the strongest odor eliminator?
The strongest odor eliminator is an ozone generator that completely kills all bacteria and virus particles in the air. However, it does produce its own specific smell.
Continue reading:
Disclosure: As an Amazon Associate we earn from qualifying purchases.