Last updated on October 26, 2020
Moving in soon? Should you paint before moving in or leave it for later? Here's how to decide. Read on!
As you are about to move into a new home – you want everything inside to be fresh and ready for the new family. However, there is a dilemma about renovating your home before or after the move.
Before you make this decision, you need to be aware of the amount of work painting a house includes. This way you will be able to choose the best time for this task. We want to help you decide if you should paint before moving in or not, by pointing out the main aspects you need to consider. Let's start!
What's Inside
The Empty Space – the Faster Painting Process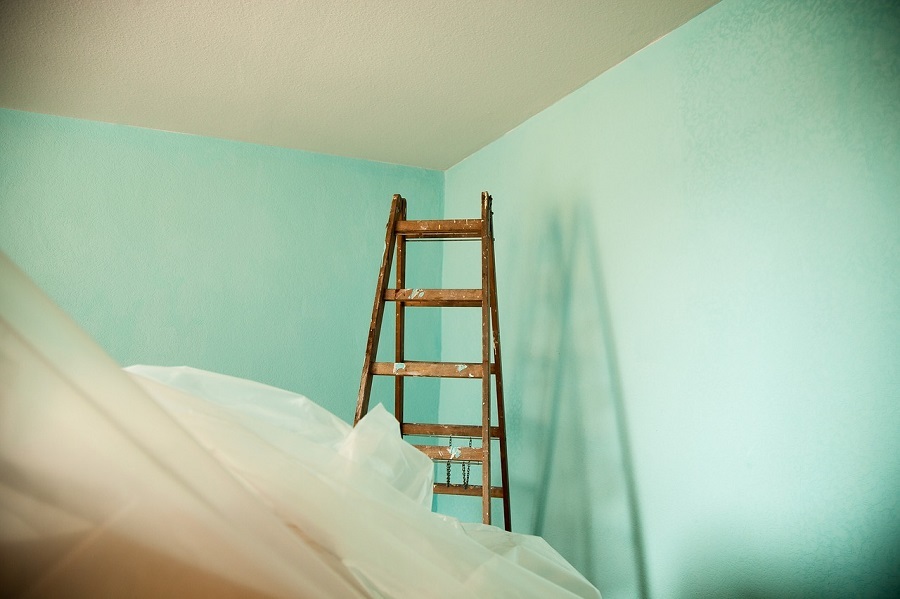 One of the main reasons you should paint before moving in is the simplicity of the process. If you decide to do that before the moving date, you won't have all the furniture and other items in the house to get in your way. When having an empty space, it's much easier to move the painting equipment and do the work so you can also save a lot of time. If you choose to do that some other time after the move – expect the painting process to last longer. Also, once you settle in your new home, it's often hard to find the motivation to start the renovation so some delays can happen, too.
No Kids Around
When you're still not moved in, you also don't need to worry about your kids running around and getting hurt or spilling some paint. So if you paint while your family is still staying at the old house, you won't have to worry about that. Furthermore, you don't need to think about the safety of your items. Apart from accidentally painting them, it's also very risky scratching or damaging them in some other way. That's why an empty home is one of the reasons you should paint before moving in.
Bonus tip: If you have young kids in your family, they shouldn't be in the house on the moving day. Running around heavy boxes while movers are carrying furniture is not really safe. It
Painting Before Moving in or Later – Which Option is Less Work?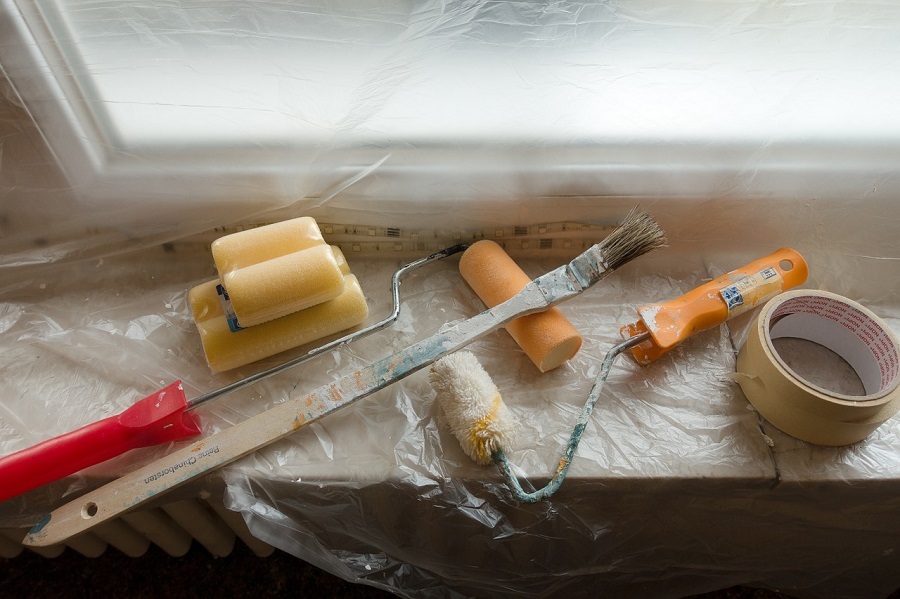 If you're thinking about whether you should do the painting before or after the relocation, think about the work that you'll need to do. With all the moving tasks being so overwhelming and stressful, being able to save time and energy can be precious. For that reason, it's better to paint before you move in. It's because you will have to move your furniture multiple times. If you're painting while all the items are in the house, you'll have to move them around many times so you can reach all the walls and protect your furniture from stains. Therefore, an empty home is much more efficient in terms of time, labor, and even money!
Choosing the Best Colors for Your Home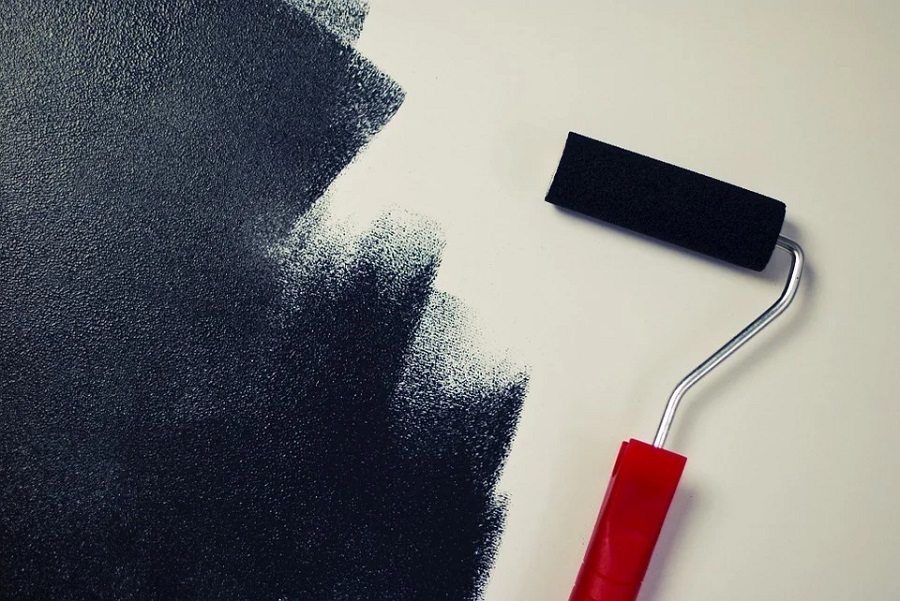 This aspect depends on whether you've bought new furniture or you're moving the old items. In case you already have the furniture, it's easier to pick the wall color according to the style and color of your items. You can easily match the wall colors to the upholstery, rugs, artwork, etc. On the other hand, if you have an empty home, you can start your décor all over by choosing your all-time favorite color palette, and then picking your furniture later.
The Smell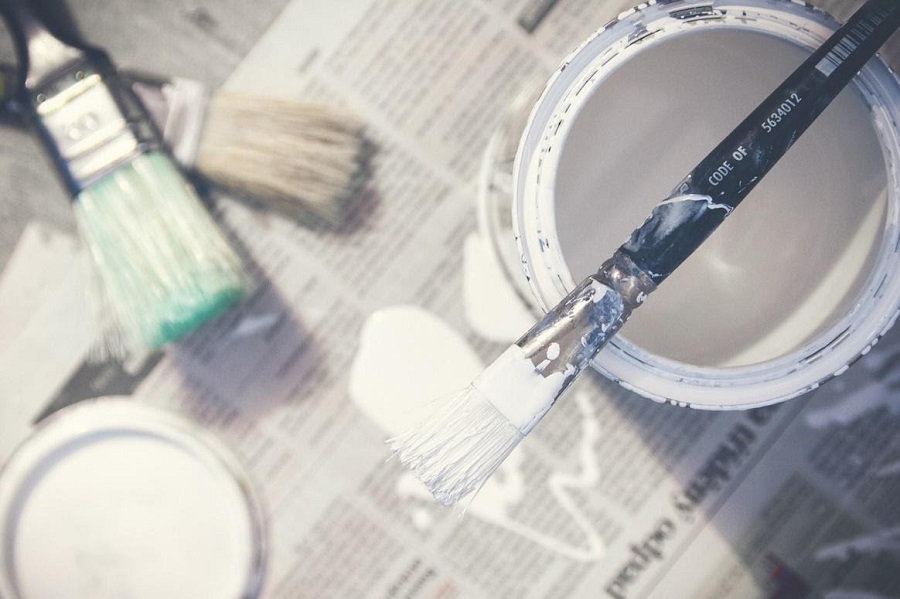 Another important issue is the smell of a fresh-painted house. Depending on the size of your home, the smell of paint can linger for days, even weeks. If you're living in the house while painting it, you can easily get headaches from the paint smell, so it's best to avoid that, especially if you have kids.
The Cost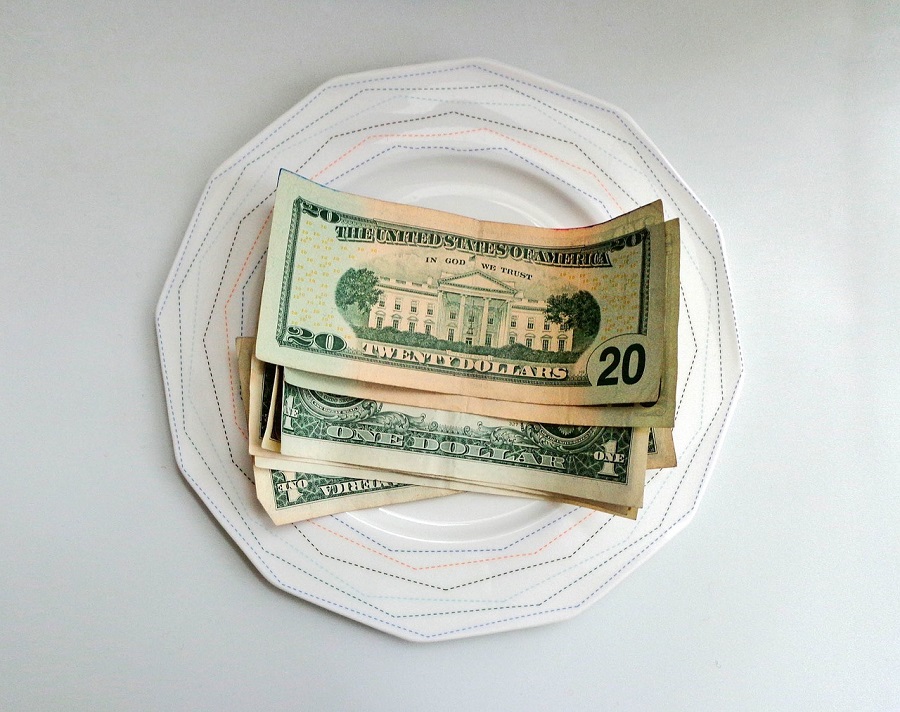 As we mentioned earlier, if you're painting your home without all the furniture inside, you can save a lot of time. The work will be done much faster, which also means lower costs. So if you're trying to save, make sure you plan and finish your renovation tasks in advance.
Remember: We know that renovation and moving into a new home can get pretty expensive. However, if you start your preparations earlier and do some research, you will see that inexpensive solutions can make all the difference without hurting your budget. Most of the time is not about spending a lot on a project or certain furniture pieces, but being creative and open-minded about DIY projects, affordable finds, etc.
The Move-in Day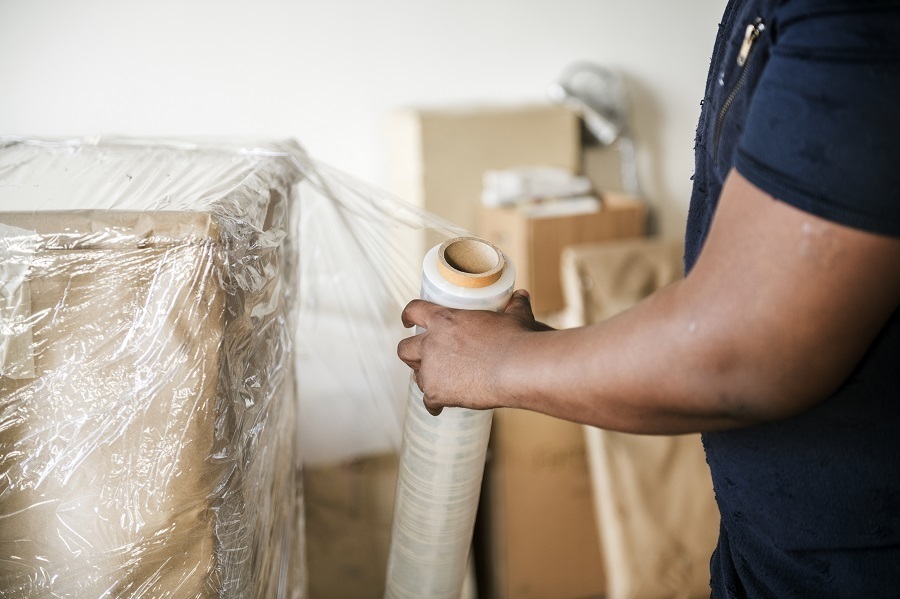 One of the benefits of finishing all the renovation work before the moving day is the feeling you have after you move in. It's great to have your home ready for a new life chapter. After a stressful period of moving, you know you can now relax and enjoy your new living space without any stress. That's why finishing all the work while you still have energy and motivation is much easier. After you prepare the home, you're only left with packing and moving in with a smile.
The Takeaway
Answering the question Should you paint before moving in? depends on you. You should take the time to evaluate your living situation, the budget, and the amount of work you have. We hope we helped you understand both of the scenarios better, so you can choose what works best for your new home. Either way, be sure to do the painting job right – choosing a good color palette will set a pleasant atmosphere in your home and ensure you spend more enjoyable days there.
Continue reading: