Last updated on May 17, 2022
Looking to paint your kitchen cabinets white? Here are the best white paints to choose from to stay relevant in 2022. Read on!
So you've settled with white color for your kitchen cabinets. But white isn't just one color when it comes to interior paint. There are countless shades of it. Different "whiteness", off-white shades that can be creamy, greyish, have hints of green or blue, or even pink. It varies in warmth and cleanliness. Your choice of the exact white will depend on the rest of the color scheme of the kitchen and sometimes will dictate it.
Choosing it is no simple task. Our best advice is to compare colors and use swatches, as well as mood boards. We will try to help you out with our select trusty choices for different whites, off-whites, and some other light colors.
How do you choose white paint for kitchen cabinets?
Here's what you need to decide:
The paint warmth necessary to complement your kitchen design and decor.
The hint on the color that you want your white to have. This will depend mostly on other colors present in the kitchen. So if, for example, you have a shade of blue walls, you'll want your white to have a hint of blue.
Designer paint brands or budget paint?
Distressed chalked or matte paint options if you're going for the rustic farmhouse look.
Consider other light colors that are close to white (beige, ivory, light gray.)
As we're shopping for paint we often find some caveats that you need to watch out for, so here they are.
What are the things you need to watch out for?
Calculate the amount of paint you'll need. Pay attention that some paints need more than one coat.
When choosing the color, don't forget about the influence of the kitchen lighting. The color may look different in a different light.
Watch out for the surface preparation needed by your choice of paint. Some paints include a primer and only need a clean surface. Others will need preparation.
So now you have a good idea of how to choose white paint for kitchen cabinets. It's time to go shopping. The following are our favorite choices for different whites. Note that we may be compensated for qualified purchases on Amazon at no expense to you (links tagged #ad).
Which is your favorite?
What's Inside
Valspar Paint Colors Ultra White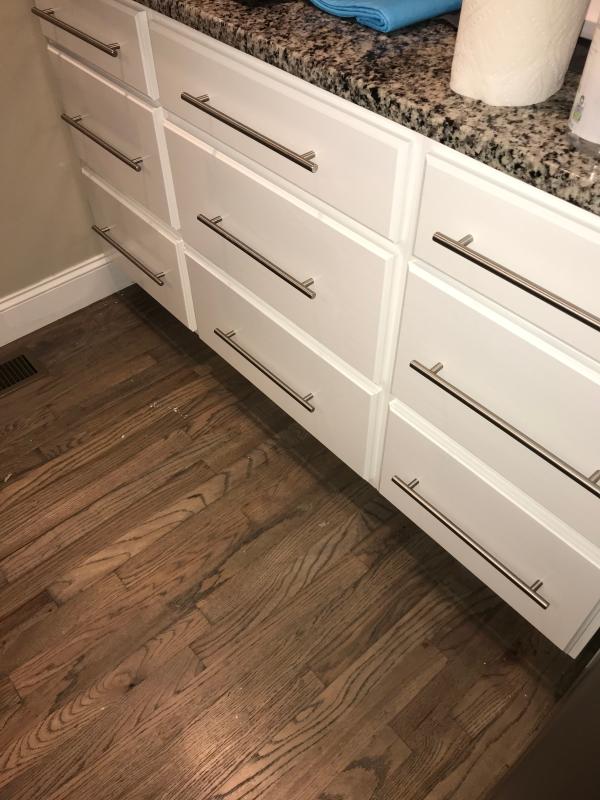 You can say that Valspar's Ultra White is the real white color. Well, it's very white but not paper white (if you place a sheet of paper against the cabinets painted this color you will see). However, you'll get close to it if that's what you're aiming for. Be sure to balance it out with the rest of your kitchen design.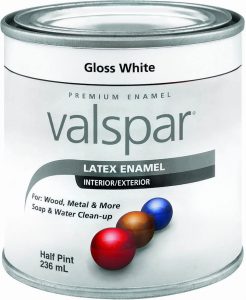 Pros: it can be used in interiors or exteriors; tough, scratch-resistant, latex enamel; easy water clean up; the high-gloss finish is scrubbable and non-toxic when dry; it dries to touch in 1 hour.
Cons: it's a tiny half-pint for the same price as a whole quart.
Off White Color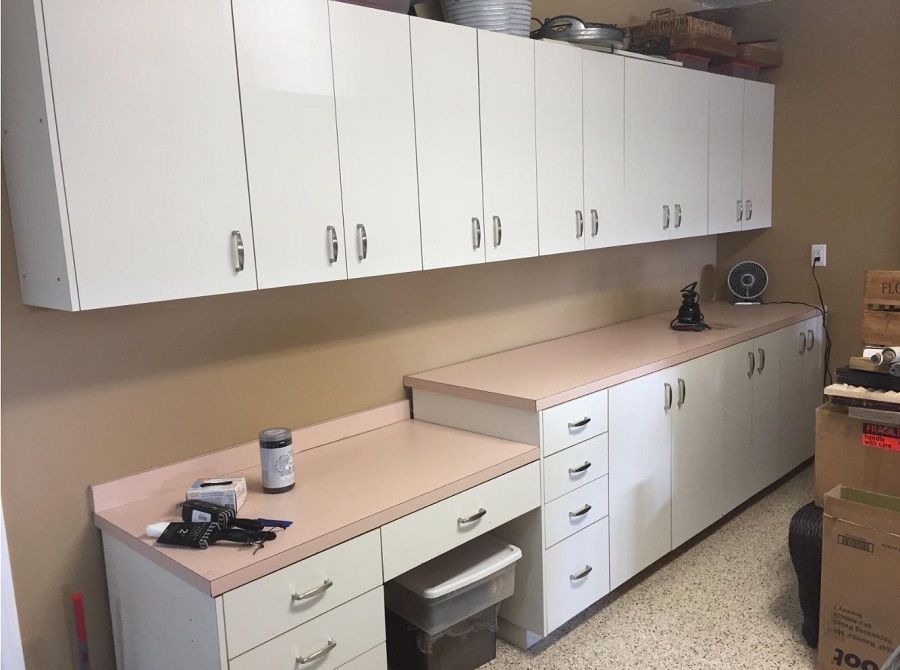 Creamy off-white is the classic white that is slightly warm. It's the go-to choice for a balanced color theme. If your kitchen isn't going to be all-white, you will not need to do much to balance off-white cabinets either. Our choice for this is the paint by Heirloom Traditions.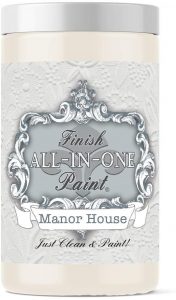 Pros: ideal for hard-wearing surfaces like cabinets, tabletops, front doors, and more; built-in Primer, Wax, and Top Coat; way better than any mineral/chalk paint which requires wax on top; has no smell.
Cons: extremely hard to open as there are no grooves anywhere.
Sherwin Williams Pure White Cabinet Paint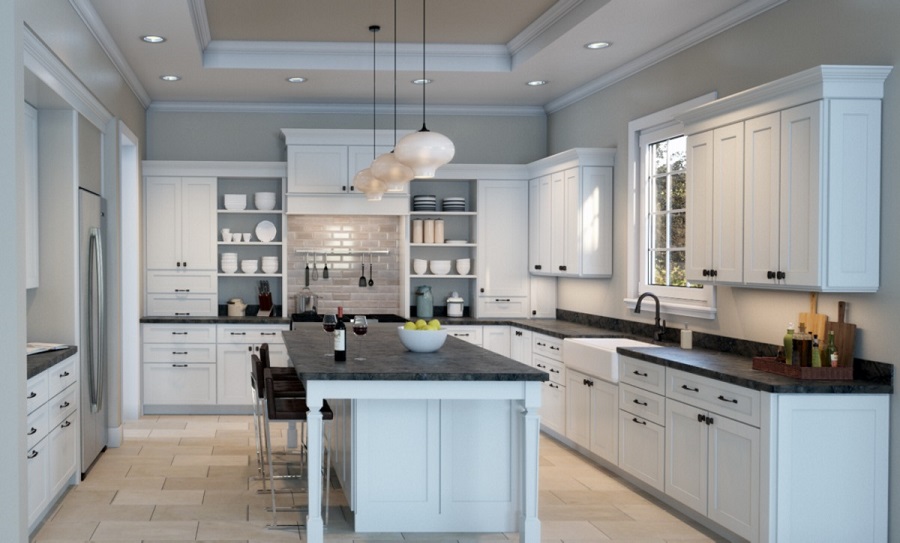 Sherwin Williams is a popular brand among designers as they offer a wide choice of paint that can be trusted to provide the right color. There are many whites in their collection so you have something to choose from. Our favorite? The pure white is another clean color for a kitchen that needs to have that clean look. It goes well with light greys and accent black hardware and countertops.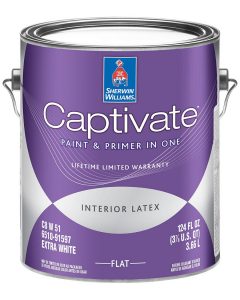 Pros: for use on previously painted, bare, or primed wallboard and wood, primed plaster, and masonry; a non-reflective appearance that helps hide surface imperfections; durable finish and great coverage.
Cons: extra work is needed to get proper coverage.
Benjamin Moore Cloud White Cabinet Paint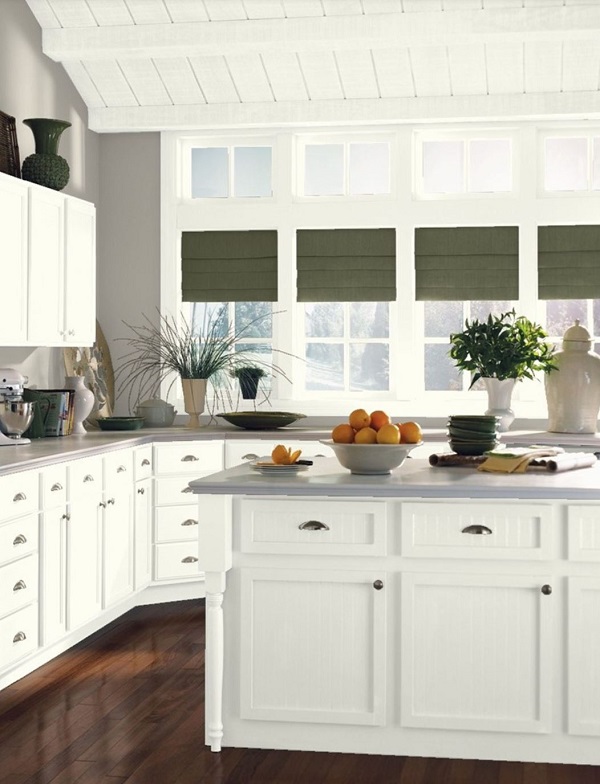 Benjamin Moor paint is another top designer choice (you'll see it mentioned on Instagram and Pinterest many times). They provide great paint in rich varieties. So they have many whites too. We like Cloud White because it's a warm well-balanced shade. Being slightly creamy it still provides a clean and bright look, but it isn't in-your-face bright.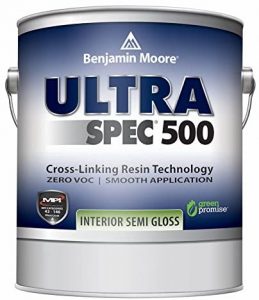 Pros: has excellent stain release so it washes clean easily; zero VOC, excellent hiding, low odor, and has a great touch up; washable semi-gloss finish; it covers in one coat.
Cons: you can't return custom colors for this paint.
Antique White Paint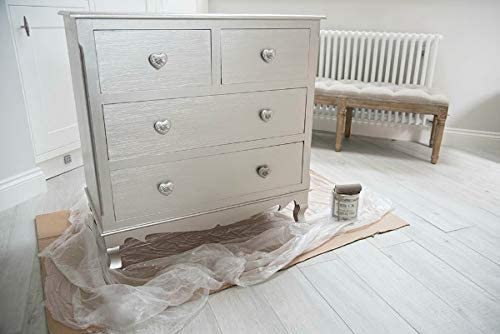 Antique white is the accent paint you want for that shabby chic look. Would you use it to paint all your kitchen cabinets? Maybe. We recommend using it on accent pieces only (such as cabinets under the sink, vent hood, or pantry shelves).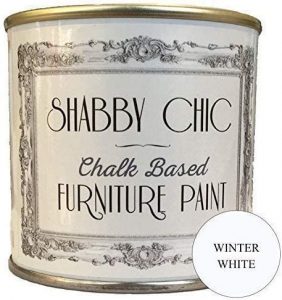 Pros: consists of a thick, richly pigmented formula; no need for you to use a primer or undercoat; suitable for indoor and outdoor use; very easy to apply and it covers well.
Cons: doesn't cover much area as it is a small container.
Distressed White Kitchen Cabinets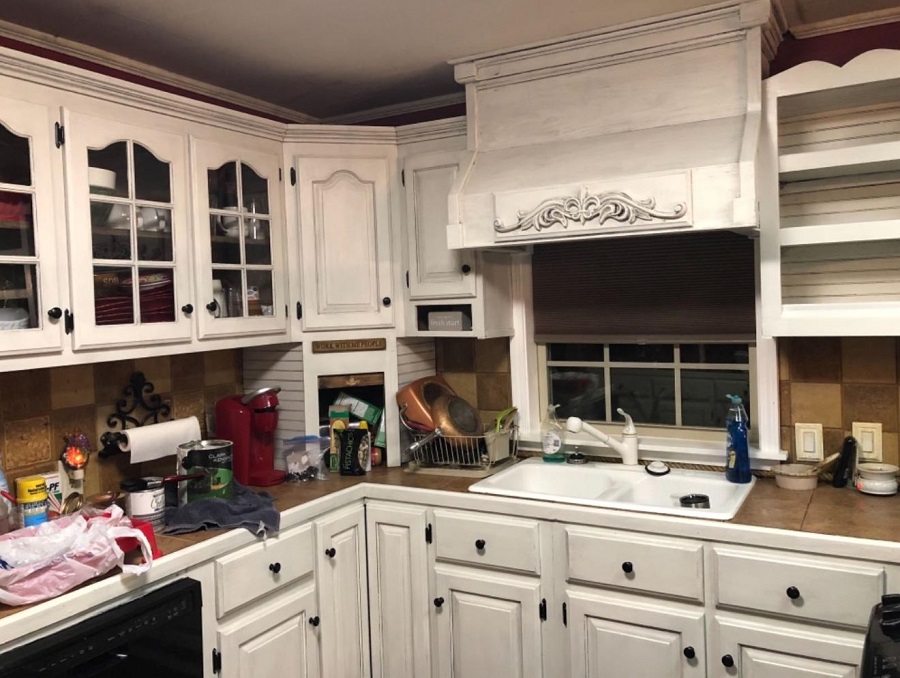 Another accent color for the cabinets but it's more subtle. It's subtle enough to have your entire cabinetry painted in this distressed white paint for that rustic farmhouse look.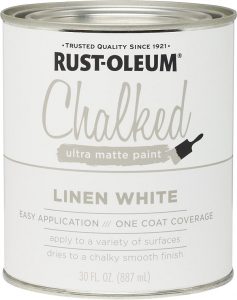 Pros: the quality is great and the coverage is even better; low-odor, latex formula allows for easy clean up with soap and water; excellent adhesion and easy application; it dries fast and has a nice matte finish.
Cons: inaccurate color and brush strokes which need more covering.
Behr Ultra Pure White Paint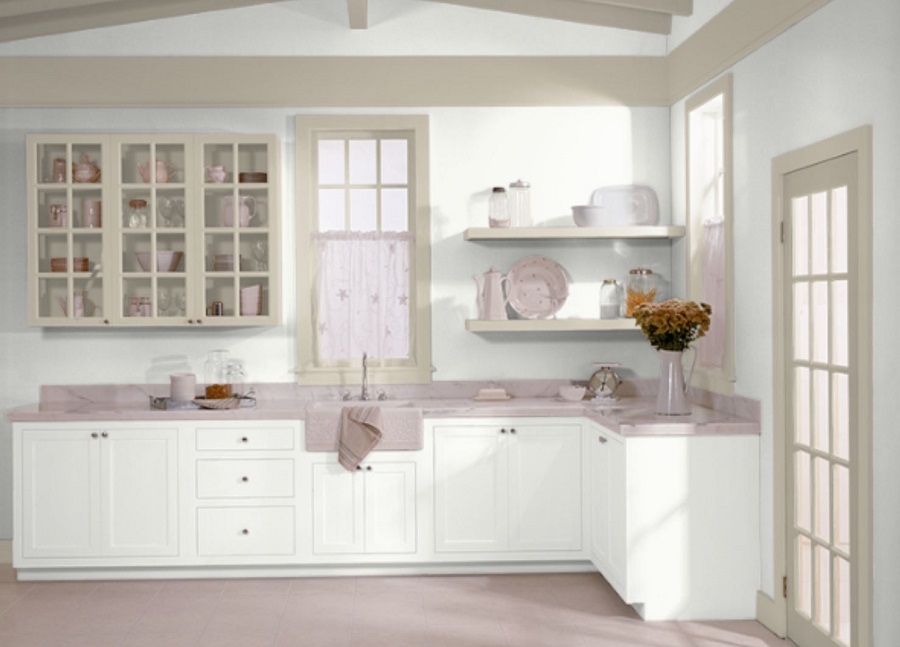 Another ultra white paint from a good company. BEHR makes excellent paint and you can trust you'll get the color you've chosen. The Ultra Pure White is white alright. It will give you a clean and bright look (if a bit cold) that can only be complemented with off-white walls, trim, and accents. Make sure you balance it out.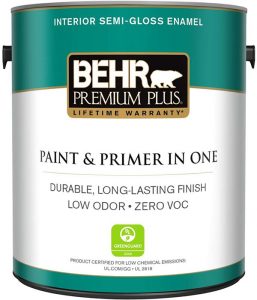 Pros: has a sleek sheen; resists mildew and wear; has a radiant appearance that makes it great for adding color to cabinets, trim, and indoor furniture; it goes on smoothly and is easy to clean; great value and coverage.
Cons: requires 2 or more coats to cover walls or furniture.
Ivory Kitchen Cabinet Paint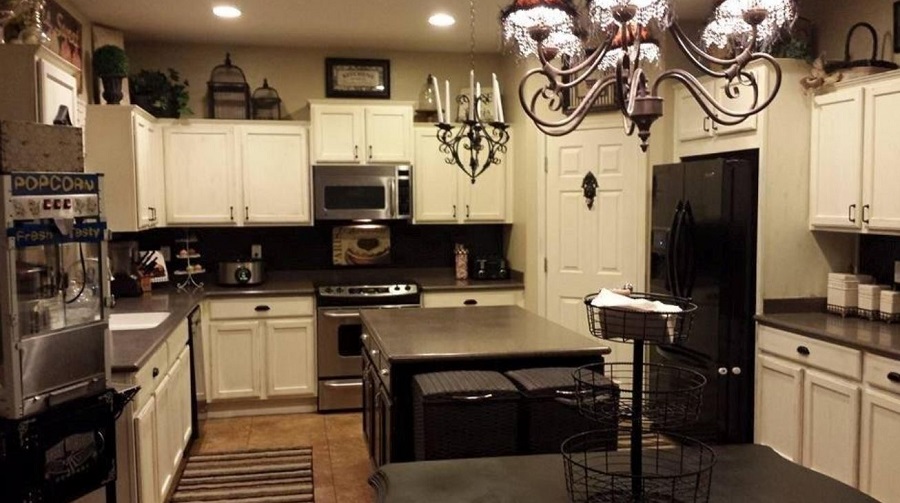 Moving on a bit away from whites to warmer colors that are still considered off-white. Such as ivory. Our choice is matte paint that can also give that antique look. It's great for farmhouse design.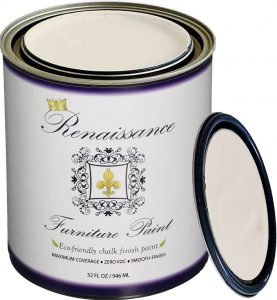 Pros: superior coverage (usually 1 to 2 coats); non-toxic, zero-VOC, and very safe to use indoors; no surface preparation required on a clean surface; great consistency and coverage; easy to use, dries fast, goes on super even; no smell.
Cons: no sheen at all because it is more like a matte finish.
Cream Kitchen Cabinet Paint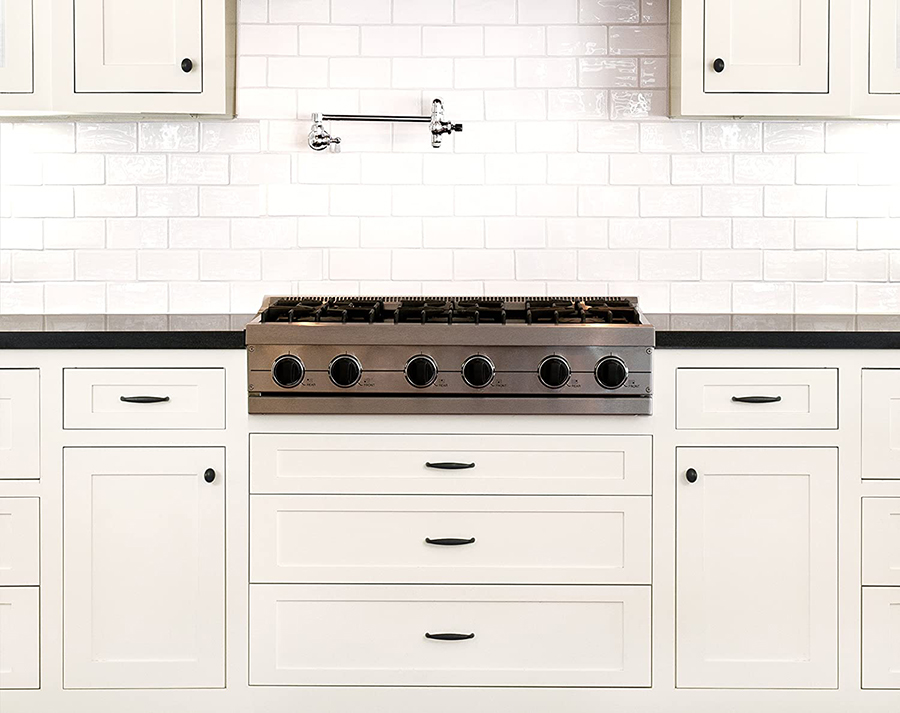 Looking for a warm creamy white? We love this Nuvo creamy beige. It will work well with glossy subway tile and stainless steel appliances. The look is clean but warm and inviting.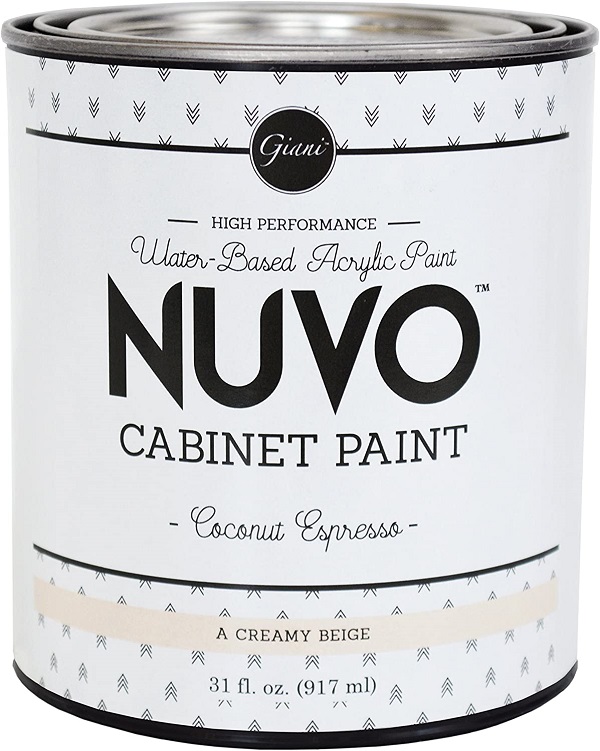 Pros: water-based acrylic paint; safe, low odor, and low-VOC; much more durable; the paint is nice and thick and easy to work with; great coverage and has a great quality.
Cons: this color can lean more off-white or more beige depending on your kitchen's lighting or colors.
Light Gray Kitchen Cabinet Paint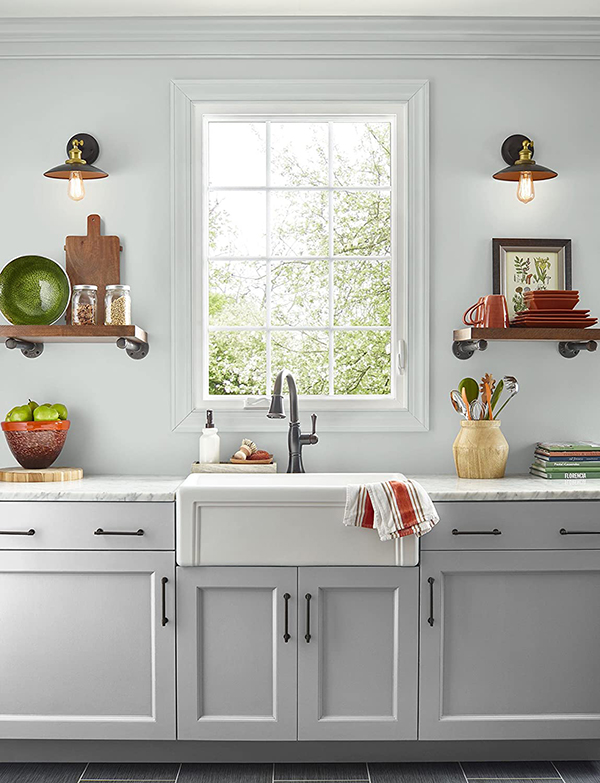 Need light gray paint for your kitchen cabinets for that warm and balanced look? This color will go well with dark floors and light countertops. It's not white but it's the next on the list when you run out of warm off-whites.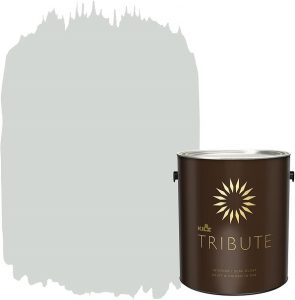 Pros: has low VOC; paint and primer in one; has a beautiful and rich color; great coverage with just one coat because it is thick; has a radiant look which brightens walls with a sleek reflective sheen.
Cons: a bit too pale.
Continue reading:
Disclosure: As an Amazon Associate we earn from qualifying purchases.