Last updated on August 13, 2023
Use these ideas to add a stylish flair to your bachelor pad decor. Read on!
When you imagine a bachelor pad you probably have a certain image in mind. This phrase usually evokes images of leather sofas, giant entertainment centers, a stocked bar, and a lounge chair.
However, this is now an old-school trend and there is nothing wrong with it. Today, more and more single men opt for softer interior designs for their homes. And that is perfectly okay and even fun.
It opens up so many great design possibilities and men are enjoying it! So, if you'd like to create a stylish and modern bachelor pad, here are some great tips. 
What's Inside
Showcase Your Wall Art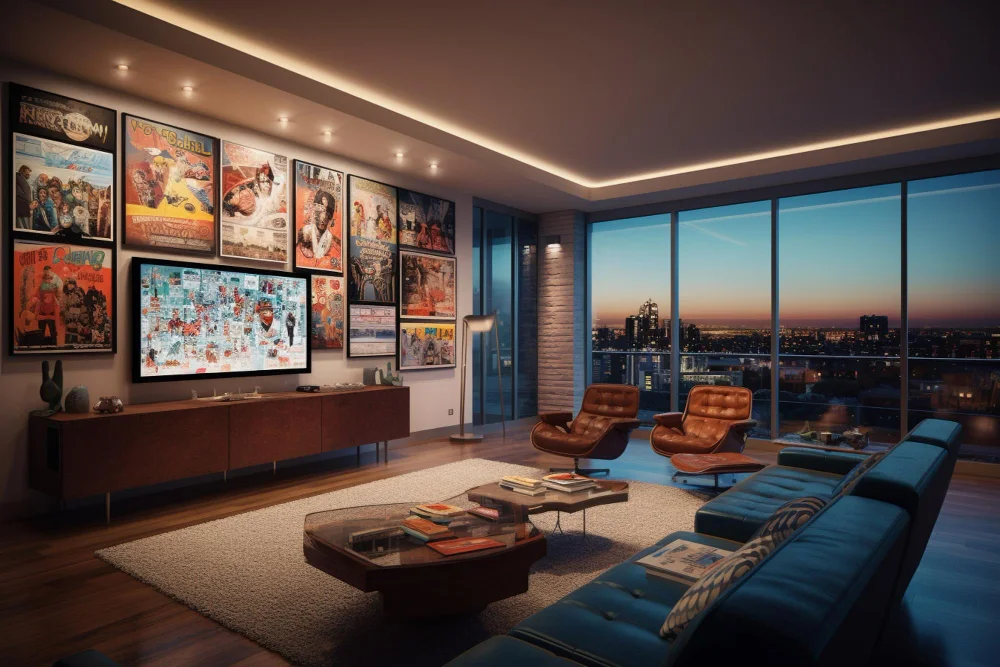 A unique piece of artwork never hurts any space. So, if you would like to liven up your bachelor pad, it's time to add some art to it.
If you'd like to go bold, opt for a bigger art piece that you will hang on your accent wall. You can pick darker and bolder colors to truly draw the eyes to that space. Then, you can complement that bold piece with smaller and calmer art throughout the room and your home.
Who says line art cannot be masculine when you can find a customizable text art poster and pick the words that speak to you the most? Those can be inspirational words that will keep you going, or simply pick your favorite pun, or any other phrase you find funny.
You cannot go wrong with those smaller and more neutral posters as they can look amazing in any room.
Keep the Palettes Simple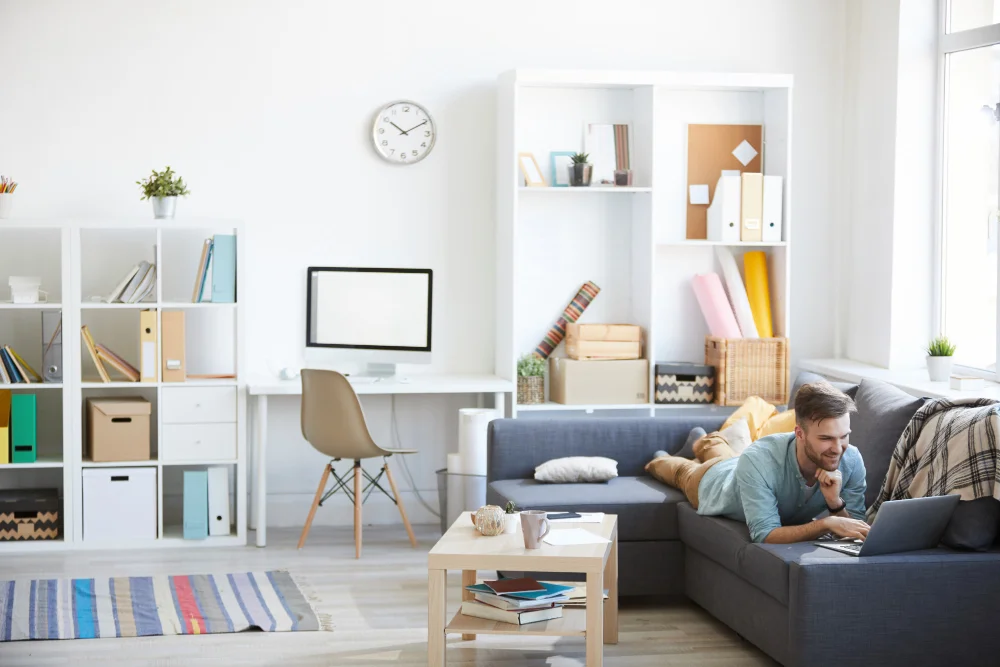 You don't have to turn your bachelor pad into a dark den. You can if you want to, but you can also go for something a bit brighter. To truly create a wonderful base for further decorating, you should pick a nice off-white paint for the walls.
From that, you can build up the palette but keep it simple. Maybe add one or two more colors to the room tops. If the walls are neutral, you can pick darker furniture and tie the look with brighter accessories. This will make your home look stylish and inviting. 
Add Leather and Faux Fur for Accents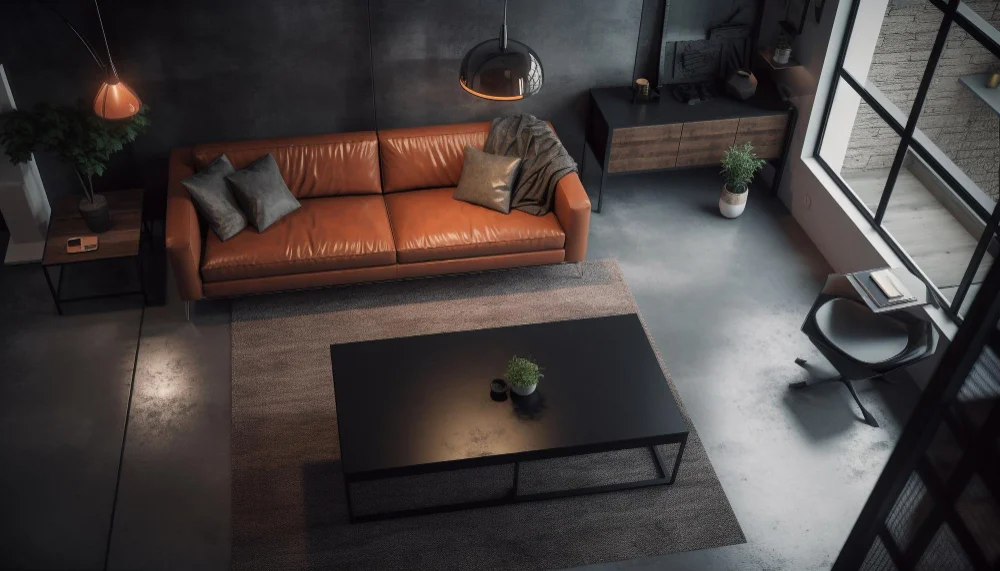 If you'd like to add that old-school bachelor pad feel to yours, you can play with leather accents throughout the house. To fully achieve this, you can focus on vintage pieces. A nice leather sofa or an armchair can do wonders in a room with a neutral base, and the feel and smell of leather will truly speak of a bachelor pad.
Additionally, to provide more texture to the space, you can add a faux fur throw for the sofa or pick a nice fuzzy area rug under the coffee table. These accents will liven up the space and provide it with some character. 
Show off Your Hobbies and Collections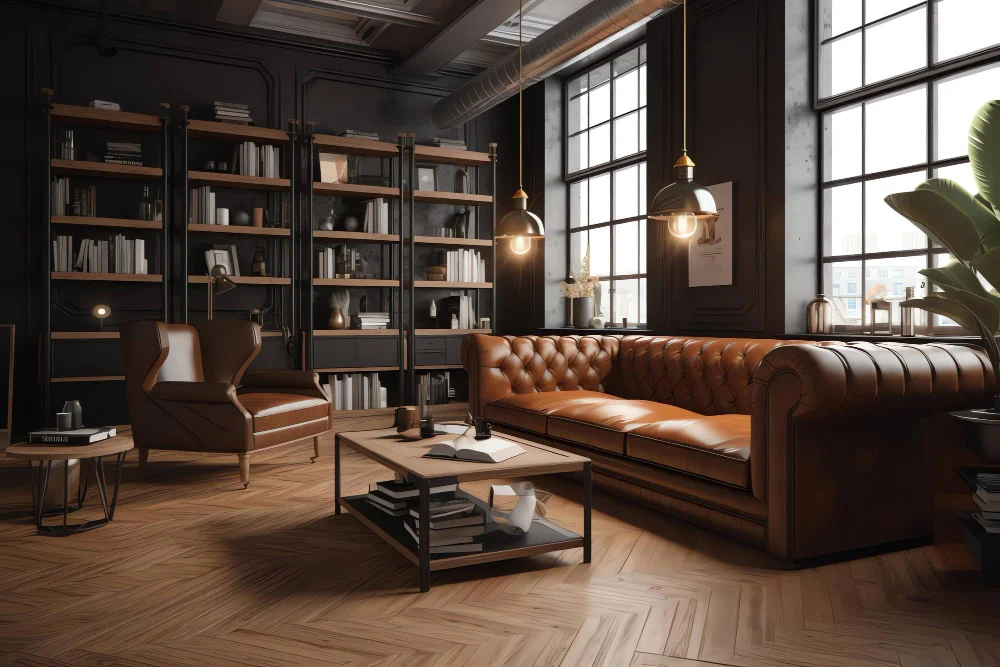 You probably have a hobby or some sort of a collection that you enjoy. So, why not display it? You don't have to banish all that to a separate room or keep those pieces out of sight. Rather, be proud of it and showcase it wherever you can.
Maybe you love collecting Lego sets or various figurines. If you do, find a great shelf for them and display them throughout your home in a way that you like it.
If you have a collection of vinyl records, frame them and hang them on the wall, and cover the whole wall if you want to. This goes for any collection and any hobby you have. You should be proud of it, and those pieces can truly turn your bachelor pad into an inviting and stylish home. 
The only limit is your creativity and willingness to be free to decorate your bachelor pad as you want it. You can do whatever you like and today, it is really easy to keep things stylish. Provide focus, play with accents and you will transform your apartment into a bold bachelor pad in no time.
Continue reading: