Last updated on January 31, 2021
Having a sectional sofa in your living room can sometimes pose a challenge. How do you arrange furniture and decor around it? Here are the best ideas.
A sectional is a big piece of furniture. If the room is small, it can take up most of the space in it. So it's all the more important to arrange your interior in a way that's comfortable and functional. There are many ways to do that so we will tackle some of the best ideas in this article.
Below you will find the most inspirational ideas ranging from classic styles to modern accents that are all the rage. We've tried to cover a broad range of designs so you can find your type of sofa and get some tips on how to decorate around it. Check these out.
What's Inside
Against the Accent Wall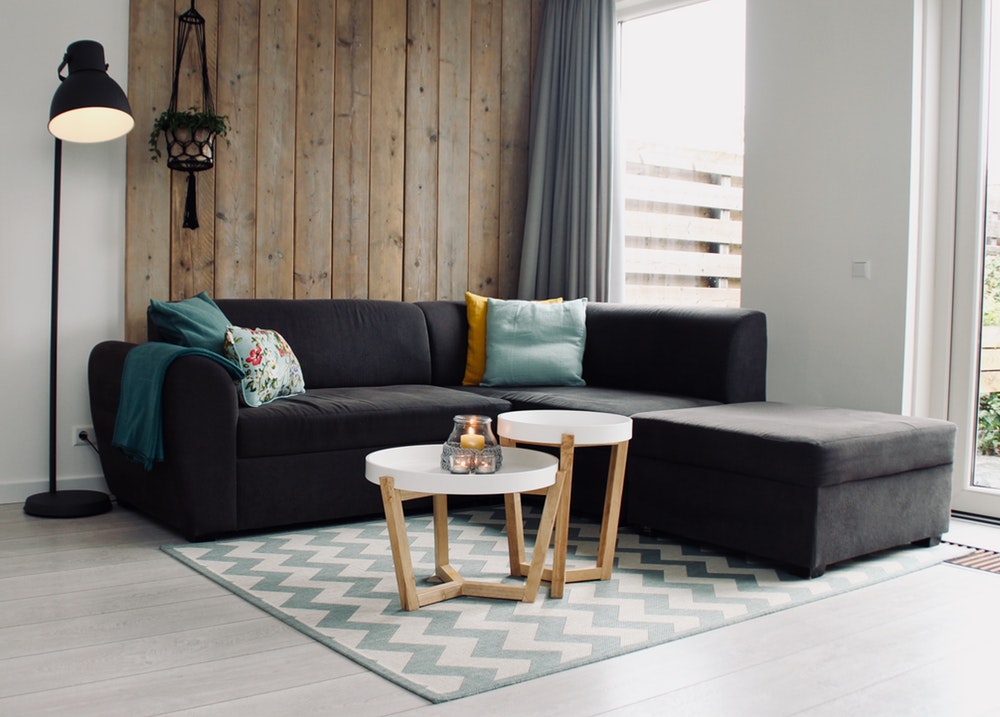 This sectional arrangement is classic. The sofa is positioned in the corner by the windows and with the accent wall behind it. The wooden plank wall creates a separate visual space for the living room area.
Living Room Island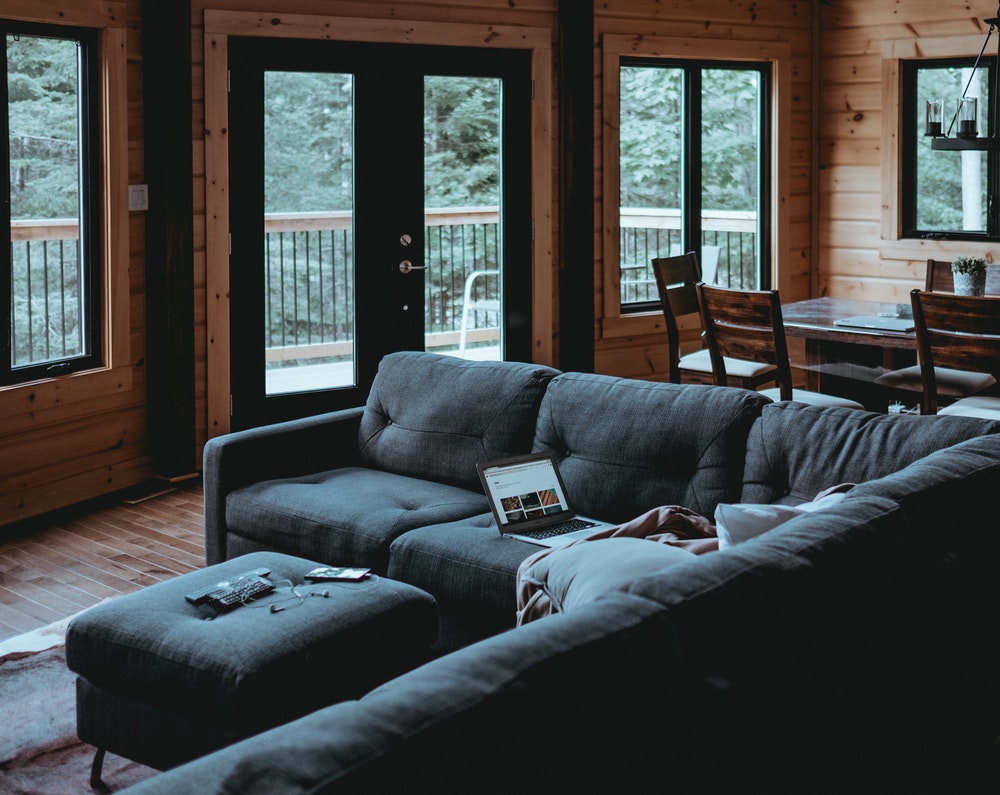 Another trendy way to arrange the living room area in an open plan is to use the sectional as an island. It is positioned in the middle of the room, thus creating a space to chill and lounge.
Against the Fireplace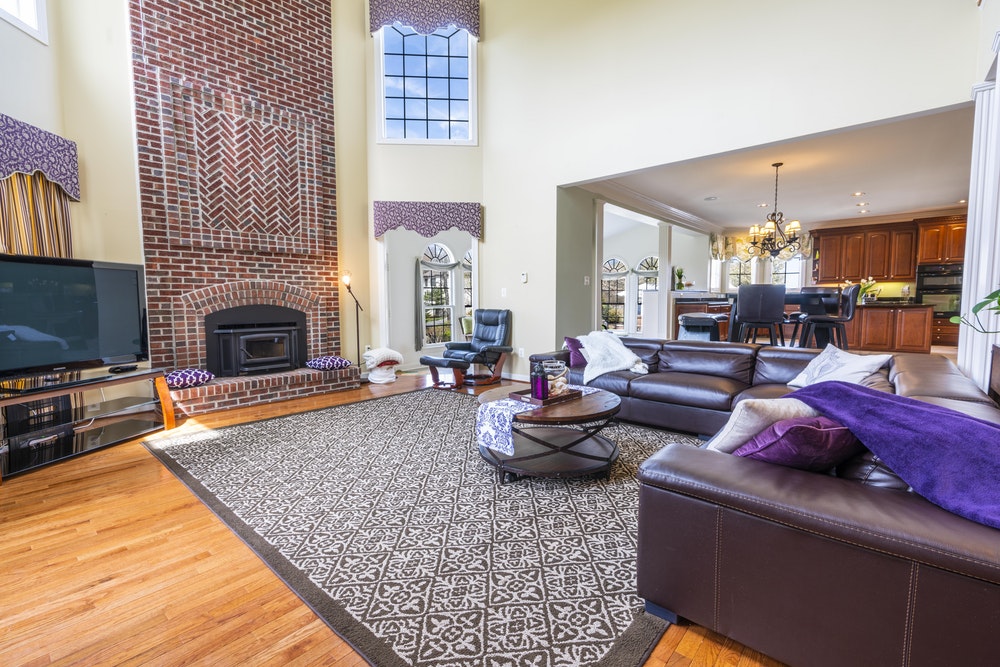 The fireplace as the focal point of the living room is the traditional way to design the room. The sofa is then pointed towards it and the TV which is placed beside. The big area rug anchors the space in this open plan house.
Against the Window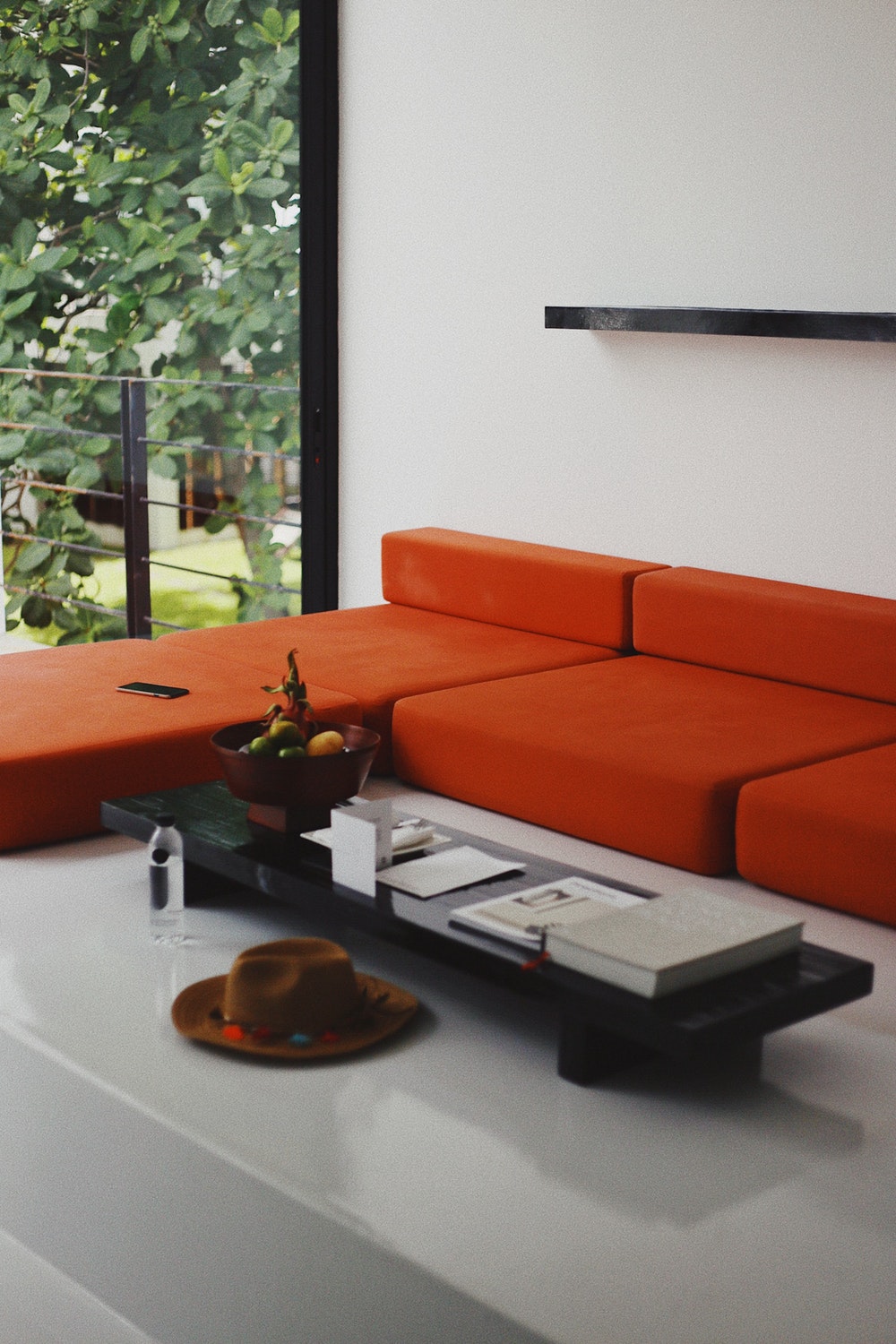 There are several ways to arrange sectional furniture in regards to windows. This time the sofa is positioned in parallel with big floor to ceiling windows. The choice of color (orange) is juxtaposed with the view through the window (greenery).
Lounge Chairs
Using plenty of chairs with a sectional sofa is a great way to create a lounge area. Such areas are widely popular with open kitchen plans where the couch helps to create a separate zone.
Architectural Features
If your home has convenient structural features, such as pillars and niches that enable you to separate spaces, you can do this with furniture. This arrangement happens naturally with a corner fireplace or a TV if you're creating a family area in your home.
Big Ottoman
Usually, we use a coffee table as the centerpiece of the furniture arrangement in the living room. But sometimes, as in this interior, an oversize ottoman makes sense. This is a fantastic mid-century-inspired design.
Arrange by Color
Eclectic interior design has the benefit of using colors to create separate visual areas in a room. So use the sectional, area rug, and chairs by mixing an matching colors.
Blocking Visual Lines
Blocking visual lines don't always make sense. But it's an invaluable tool if you want to create a separate area and make a feature out of something. Such is this chic sofa with an industrial accent coffee table. The setup blocks the passage to a different room, but it also helps to separate different zones better and create more comfort and coziness.
Blocking Windows
A good question is, can you block the windows with a big sectional sofa? In some case, it makes sense. If you have full wall windows like these, there might not be another option as well. In any case, make sure it creates a separate space correctly with the right use of are rugs and other seating option.
Multiple Sectionals
Multiple sofas can be used to create an enclosed lounge or a family space. In this interior, we can also see extra seating made with the window sill in a different visual layer.
Against a Bookshelf
We are all on the lookout for more aesthetic storage at all times. Add a bookshelf so you can neatly organize your stuff and create a display any time of the day. This arrangement with a sofa in front of it is unusual, but it can work. It provides privacy from the outside, meanwhile leaving the full-wall windows open.
Windows Behind
You will often hear that you shouldn't put your furniture to block windows. It makes space seem smaller. But it doesn't mean there aren't exceptions.
Bay Windows
Here's another example where putting a sectional sofa against the windows makes sense. Of course, you need to have large floor to ceiling bay windows to pull it off.
Continue reading: