Last updated on January 14, 2022
Use these four clever tips to keep your house warm and cozy throughout all seasons even if the weather is cold. Read on!
If you're tired of feeling chilly in your house when cold weather strikes in your area, you may be interested in some simple ways to keep your house feeling warm and cozy all year round.
You don't necessarily have to put up with high heating bills and exorbitant repair costs to keep your house feeling cozy – in fact, just a few easy checks and quick swaps could do the trick.
Whether you live in a cold area and want to create a warm oasis inside your home or whether you just want to prepare for the possibility of chillier temperatures, here are four clever ways to give your home a pleasantly cozy and comforting feel throughout all four seasons.
What's Inside
Equip Your Home With a Few Essential Heating Tools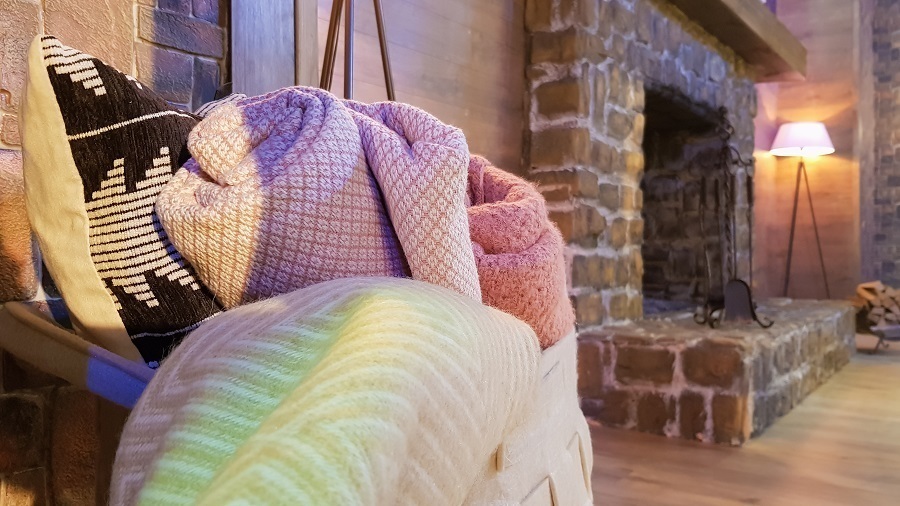 Instead of turning up the thermostat, there are a few sneakier ways you could help heat up your house. Equipping your home with a few essential heating cools could help keep the cold out effectively. For example, consider purchasing and implementing:
Smart thermostats
Water radiators if needed
One or more whole house humidifiers
Heavy, light-blocking window curtains
Personal space heaters
Warm carpets throughout the home
Strategically Add Warm and Cozy Accents to Every Room
If you've never given much thought to how the accents you include in each room can affect its warmth and overall feel, you may want to reconsider your current decorating strategy. Strategically placing a few warm and cozy accents can quickly and often cheaply bring a pleasantly warm feel to any room. For instance, you could make the most of:
Soft, fuzzy throw blankets
Warm space rugs for rooms with tile or hardwood floors
Electric fireplaces
Large scented candles
Warm paint colors on the walls
Soft lighting for a cozy, pleasant ambiance
Ensure Your House Isn't Accidentally Letting Heat Out
If your home feels colder than it should based on your thermostat and other heating elements, you may need to check your home for potential air leaks. It's possible that your house could accidentally be letting heat out. To ensure you've properly sealed heat in, make sure you have:
New insulation throughout your home
Effective door and window sealing
Durable roofing
Wrapped pipes
Covered kitchen hoods and fireplace flues
Cleaned dryer vents
Ceiling fans set to reverse rotation
Create a Seasonal Decorative Theme to Add Aesthetic Warmth
Finally, small decorative changes could go a long way in providing aesthetic and psychological warmth to your home. You may want to change your decorations to match the current season. Some fun ways to add a heartwarming touch to your house could include putting in:
Garlands or fairy lights
Inspirational message boards
Seasonal colors throughout each room
Seasonally appropriate décor in each room
Whether you happen to live in a chilly climate or whether you just want to keep your home feeling cozy and ready in case temperatures begin to drop, there are several easy steps you can take to achieve a warm, comfortable feel in your house all year round. These simple changes could keep your home warm and cozy in every season.
Continue reading: