Last updated on September 18, 2021
Add more wood to your home if you want to cozy-up your decor, inside and out. These are eight clever ideas that will inspire you to use more wood. Read on!
Everyone loves the style, timelessness, and adaptability of wood for furniture and fixtures around the home. It can be used to build precision furniture, stained or varnished for a classic look, or whitewashed for that beach cottage feel. It can even be roughly constructed to bring out the rustic farmhouse aesthetic that is gaining appeal in the modern home. It can be used for a great many things and can make a fun weekend project to improve your home without spending a fortune.
Here are some clever ways you can use wood around your home to instantly lift the look of a room or space inside or outside.
What's Inside
New Kitchen Counter Tops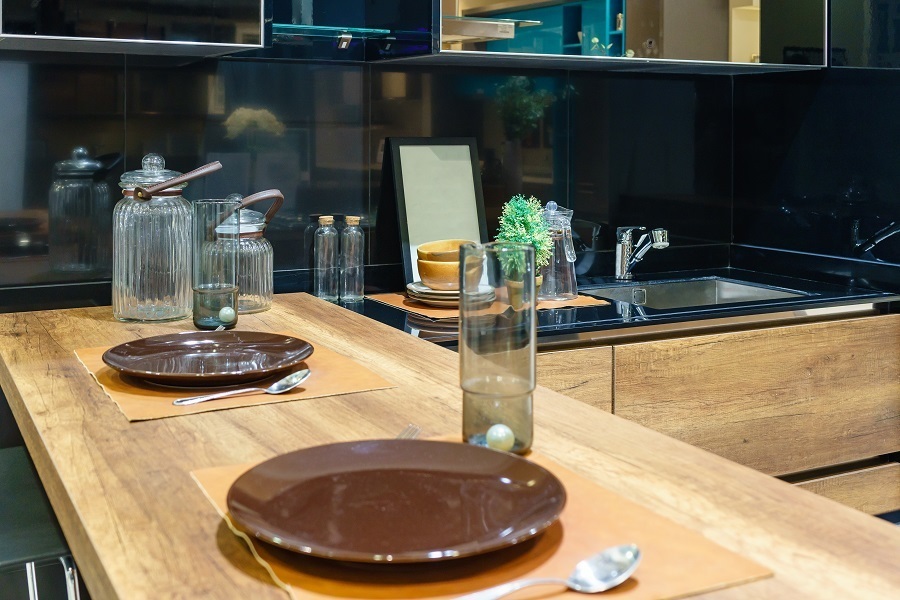 Kitchen countertops, particularly in well-used kitchens, can wear down and become unsightly after many years of use. Perhaps it's time to change those Formica or laminated countertops for something more homely and modern with some wooden countertops? If you want to go all out, kitchen cupboard doors are a wonderfully cost-effective way of sprucing up the whole kitchen at the same time as the tops. For the handy amongst us, replacing the kitchen work surfaces doesn't need to be a difficult job and relatively few tools are needed to accomplish the task. Lightly whitewashed or stained countertops will uplift a tired looking kitchen without breaking the bank.
Shelving, of Course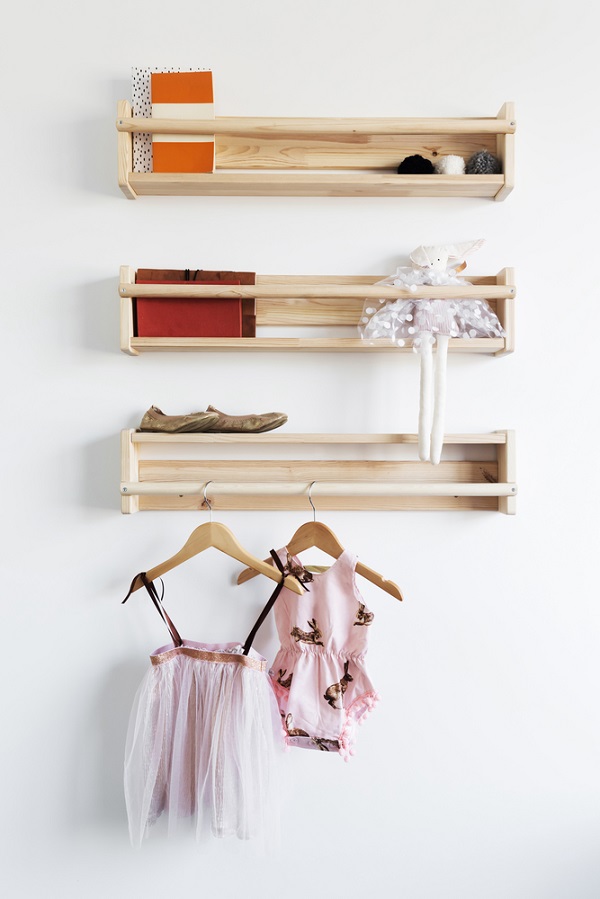 There are so many variations of shelving that you're spoilt for choice. Popular places to find shelving include the bedroom, the study or home office, and, increasingly, the kitchen. Shelving is a great way to increase available space around the home and is an easy project to take on yourself since it's essentially as simple as a flat piece of wood mounted horizontally to a wall.
Since we're spending more time at home than ever before and we're relying more on home office environments, a bit of extra space to put the printer up and off the desk or store your work files and papers won't go unwanted. For your kids, shelves are a great place to keep all those toys and books off the floor and out of the walkways too.
Create a Walkway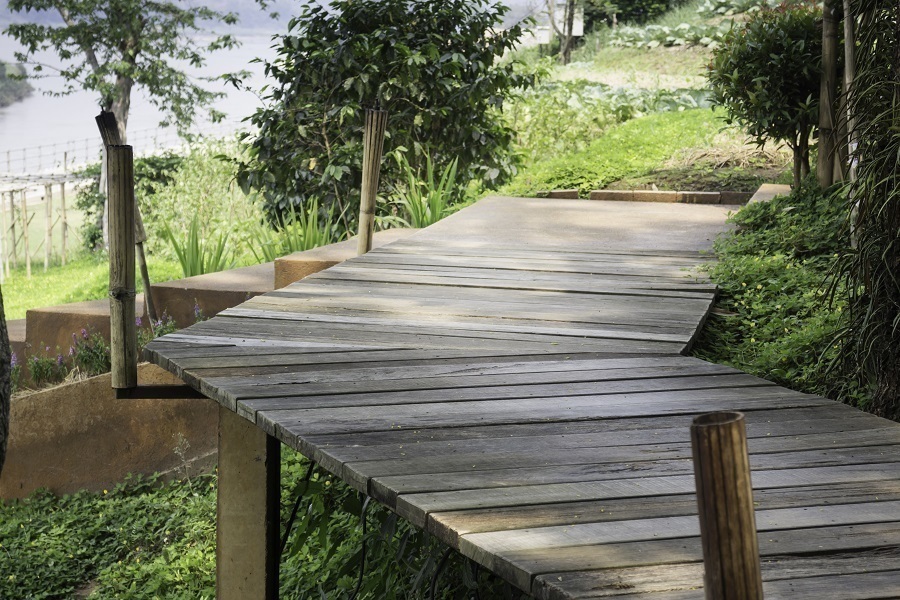 A garden is a place you should be able to go to relax, unwind and enjoy your small slice of the outdoors, so adding things to the garden that will make the space more inviting should be on your list of things to do around the house. Wood makes a hardy product that looks great in the garden, so creating a walkway from the back door to the bottom of the garden is an eye-catching addition. Add some flowerbeds or line it with rocks to add more natural textures and color variation to the walkway, and put something interesting at the bottom of it like a water feature or little outdoor fish pond to really bring the area to life and create somewhere you can go to soak up some sun on a lazy Sunday.
An Outdoor Deck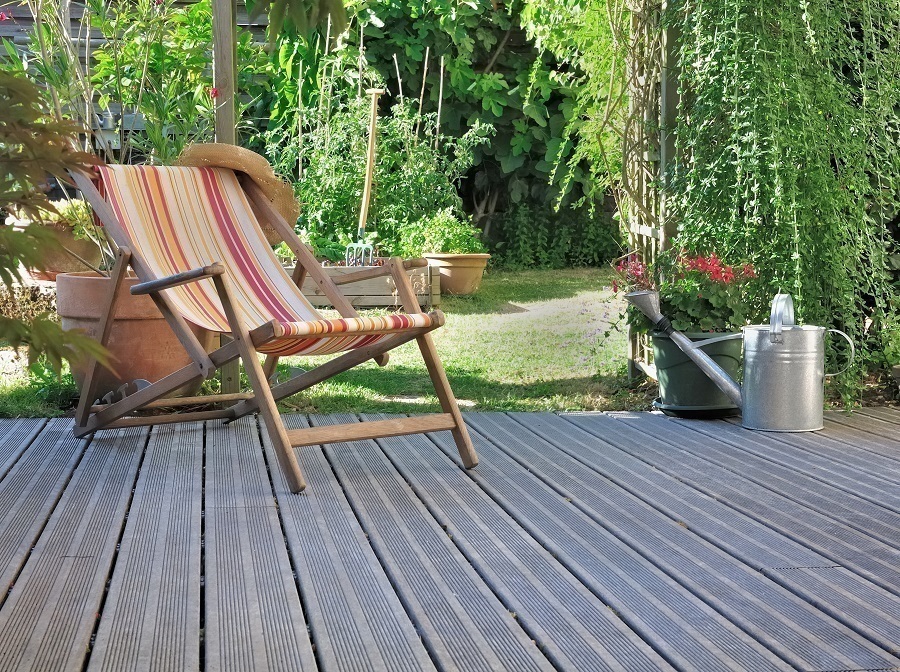 Taking the walkway to the next level is adding an outdoor deck to your garden. In many ways, a great deck is an extension of the house itself and creates a livable area where you can entertain guests or just enjoy some quiet time by yourself or with the family. Add some outdoor furniture and a barbecue to space and it becomes a place you can enjoy a summer evening or afternoon meal too. Throw in a few big cushions and space becomes somewhere to relax and read a book or take a nap in the rays of sunshine. The deck is a truly useful addition to any house, and one you might not accomplish yourself, but one to consider all the same.
Accent Your Interior Walls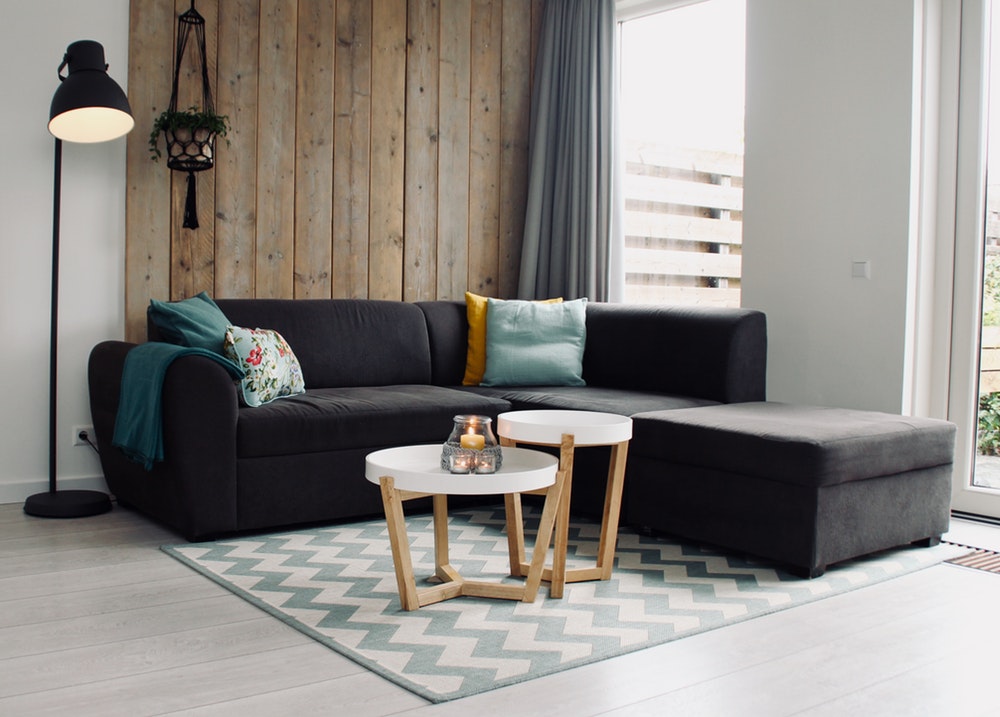 Simply buying a tin of paint and painting a wall is a good way of sprucing up a room, but adding a unique accent to it is better. Wood makes a fun and innovative interior accent to any wall, as well as adding some natural colors and textures to your home. It's warm and inviting and can make a living room feel like a homely, comfortable den. Choose a wood that contrasts or works to complement the paint color to make it stand out. Hang some artwork on a wood-paneled accent wall to complete the look.
Build Some Planters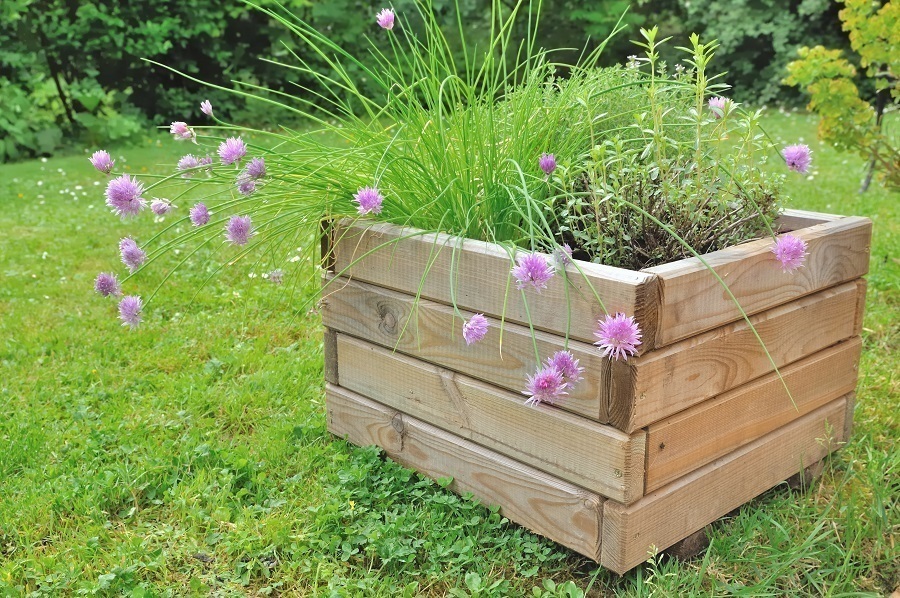 Upcycling old shipping pallets into useful items is a popular thing to do right now, and one of the more popular is to turn them into planters for homegrown organic vegetables or flowers along fences and outdoor walls. You don't only need to use old reclaimed wood for this, and new wood works well too. Add planters along the walkway or at the edge of the deck you've just built in your garden to take it up a notch. Raised planters will save your back and make eye-catching additions to the garden once your home-grown vegetables start to pop out of the soil. Creating smaller versions for interior windowsills can also be an option, particularly in the kitchen to give you the options of fresh herbs available to add to your meals.
Raise Your Dog's Bowls or Give Them a New Home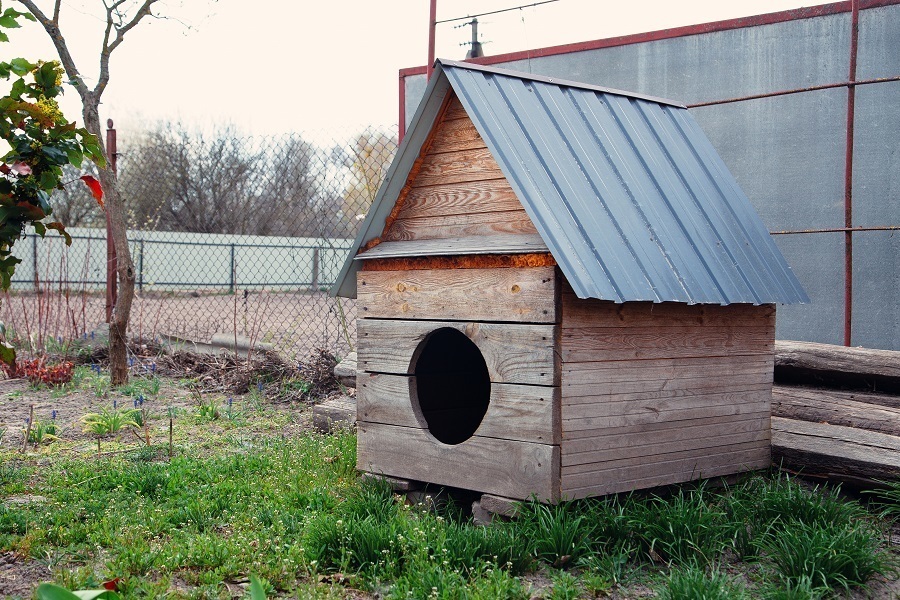 This might be one of the more eclectic ideas on the list, but it has a practical purpose too. Create a little, slightly raised platform with some holes cut out of it where you can drop your pet's water and food bowls and you can raise them off the ground and protect them from ants and similar scavengers from accessing them. Wood can be used to build your fluffy friend a new home in the garden too, which not only gives them a warm, comfortable place to sleep while you're at work, but it can look great too if you use good quality wood and varnish it well. Don't forget a waterproof roofing material so your pooch stays dry if it rains!
A Unique Festive Tree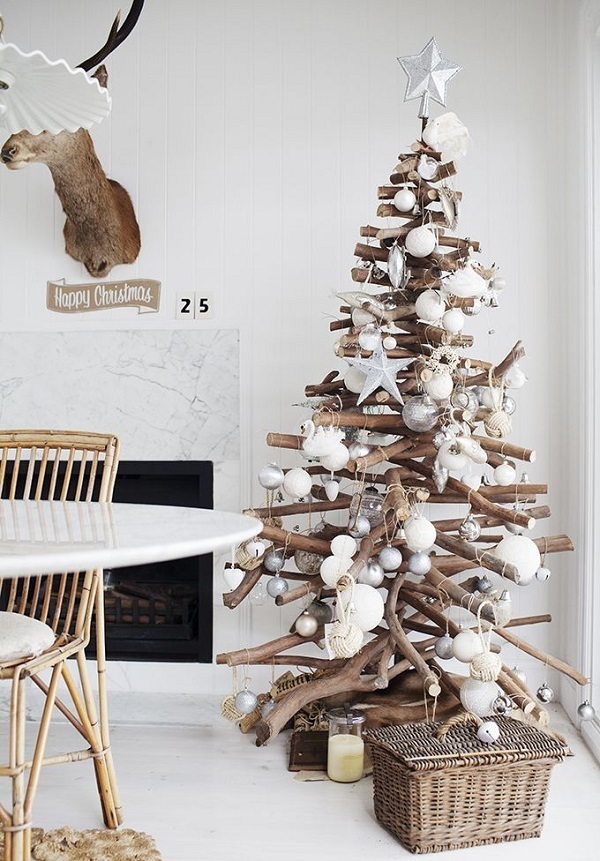 Ditch the faux fur tree in favor of a more artistic wooden option and build your own festive tree from wood. A well-constructed wood shaped tree can be a conversation piece when the family comes over for Christmas lunch and is a stark departure from the traditional green needles. However, it'll still give you something you can adorn with tinsel and baubles and put the gifts under when yuletide rolls around and the sweet Christmas sounds of Boney M is blaring over your local grocery store speaker system.
Nothing beats a wonderfully crafted and finished piece of wood furniture or the feel and appeal of a wood countertop in the kitchen. With these ideas and hundreds more like it, a trip to the hardware store can turn into the creation of a much talked about piece of carpentry in the home. The natural textures of wood grains and colors appeal to all of us and can incorporate some nature into our constructed environment.
Continue reading: