Last updated on September 23, 2023
These closet door ideas will improve the look of your bedroom in ways you haven't imagined before. Read on to find out how!
How often do you think about those closet doors in your bedroom? Chances are it's an afterthought when it comes to decorating the room and even designing the closet. Nevertheless, it's the part of the room that can have a huge impact. Don't leave builder-grade doors when you can style them to create a complete makeover.
What's Inside
What's the Best Closet Door?
The best closet door should swing to the outside (or slide) and give the room a decor accent. So it's both, functional (saving space) and visually appealing (making your bedroom look better). We have listed 14 closet door ideas to illustrate these points and help you choose the best option for you.
Alternatives to Closet Door
What can you use in place of closet doors? The alternative usually is using curtains, but you can also use macrame and beaded strings.
Choosing to opt out of doors is a great way to save money when doing a makeover. Alternatives can be visually appealing and add a lot of decor interest (as you will see below).
How much does it cost to replace a closet door?
According to Home Advisor, the cost to replace a closet door is $366 to $1,092. But we will show you some ideas that will enable you to save and make the cost even lower.
Functional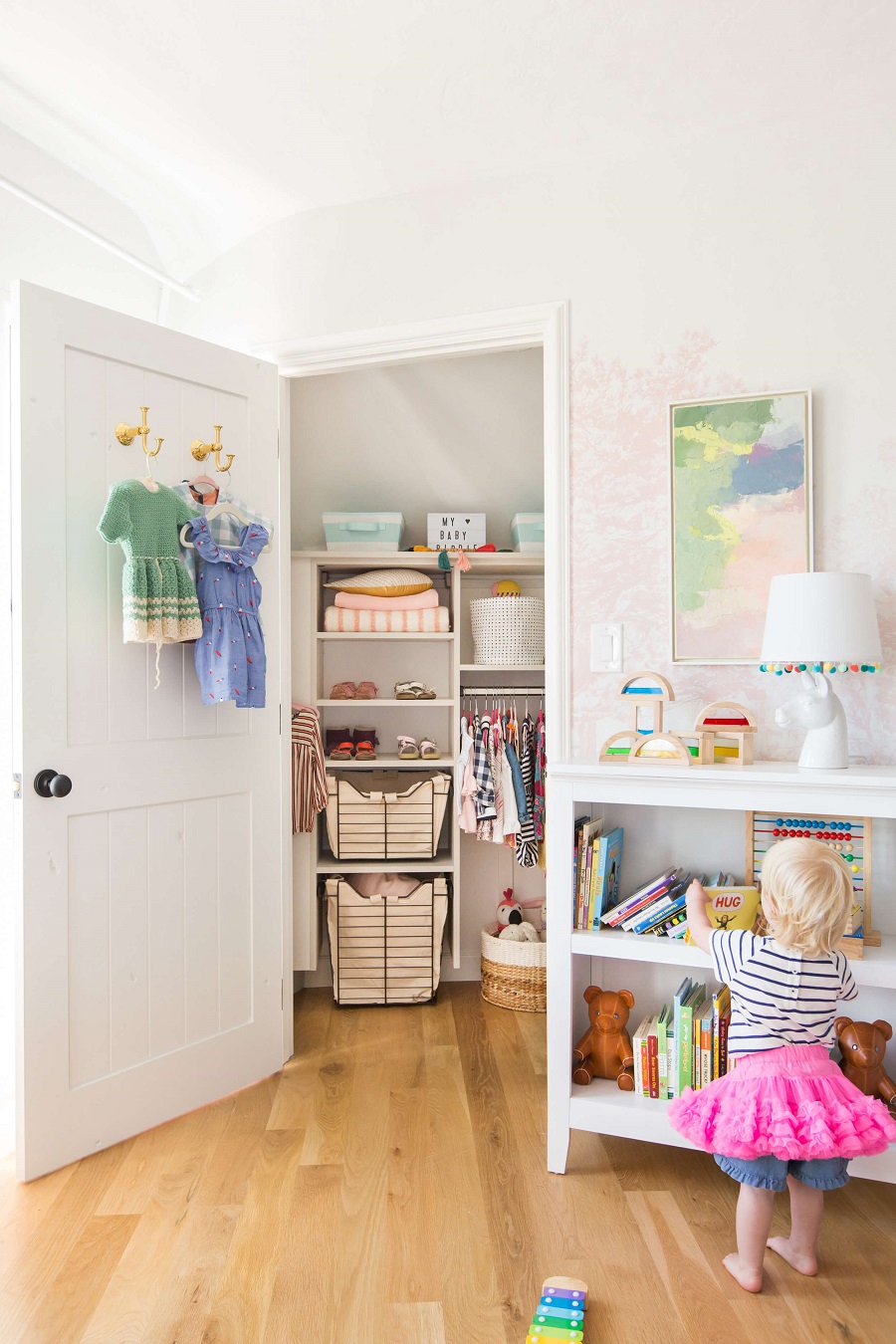 The interior design trend is that we always try to make most of everything. Closet doors are no exception. So whatever the style you go for, trying to make it functional. Foor doors, it usually means using them for storage too. Such as door hangers and hooks which add visual appeal (by Emily Henderson).
Bi-fold Doors
Bifold doors are excellent solutions when you need something compact when opening. Two can be used to cover wider entryways. They come in paneled, flush, and louvered stylings.
Mirror Doors
Mirror doors are perfect for bedroom closets as they add functionality while making small rooms room feel bigger. They can be framed or frameless for a seamless look.
Barn Doors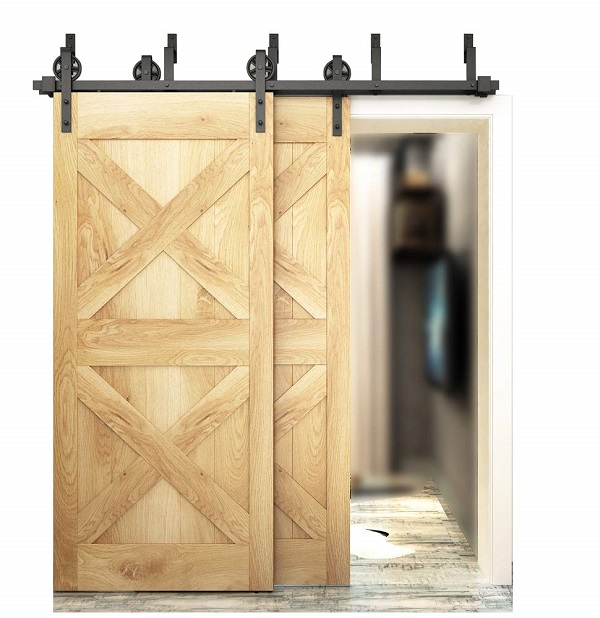 This barn door can cover wide openings with ease while giving a rustic feel. It does require a large and stable space above for the bracket. Leveling should be done carefully for good results.
Bypass Sliding Doors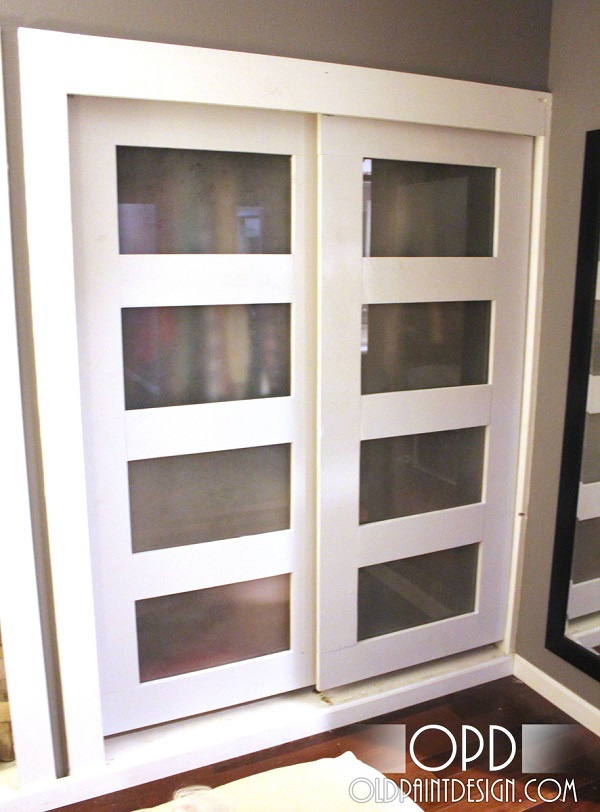 Sliding doors can look clean and modern like this design that uses glass and 1×6 panels. The white paint keeps things fresh while the translucent glass provides a quick way to view the contents.
Accordion Doors
Accordion doors allow homeowners to fully open large closets in one push without taking up too much space — a necessity in many urban apartments. These are generally lighter and easier to use than sliding or swing doors.
Double Doors
These double doors feature the natural grains of poplar and spruce in interesting geometric patterns. The closet door panels are held by sturdy aluminum frames that slide sideways.
French Doors
Here's a simple DIY project that turns a bifold door into a French door. It's great if you have existing bi-folds in need of repair. The outcome feels more like an upgrade, thanks to the classy fixtures.
Glass Doors
Instead of using traditional wooden panels, you could opt for other materials, including glass doors. Get a full view of the interior at all times — a nice incentive to keep things organized.
Murphy Doors
You've heard of Murphy beds that fit flush against the wall, but we also have Murphy doors wherein each panel is a significant storage compartment as well.
Modern Doors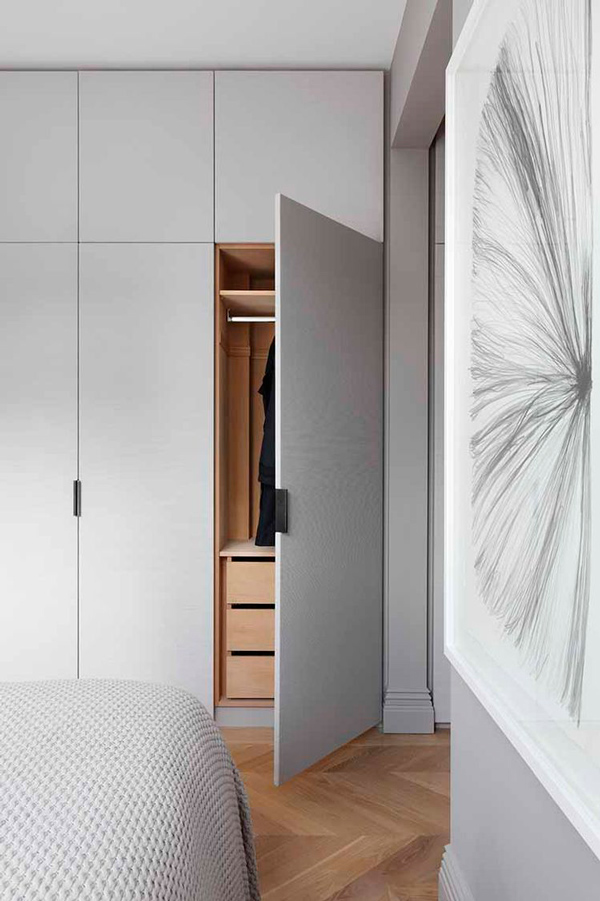 Modern doors are so discreet that they almost disappear into the walls. Many have no handles as they pop when pushed. Sometimes grooves are carved into the panels.
Curtains
If solid doors are beginning to feel clumsy, then consider opting for curtains instead. Reaching any corner of the closet should feel easier. Use a fabric that complements the color of your walls.
Macrame
Macrame décor is incredibly versatile. They have been used for plant holders, window treatments, and many more. Using macramé doors for closets provides light, breathability, and quick access.
Beaded Strings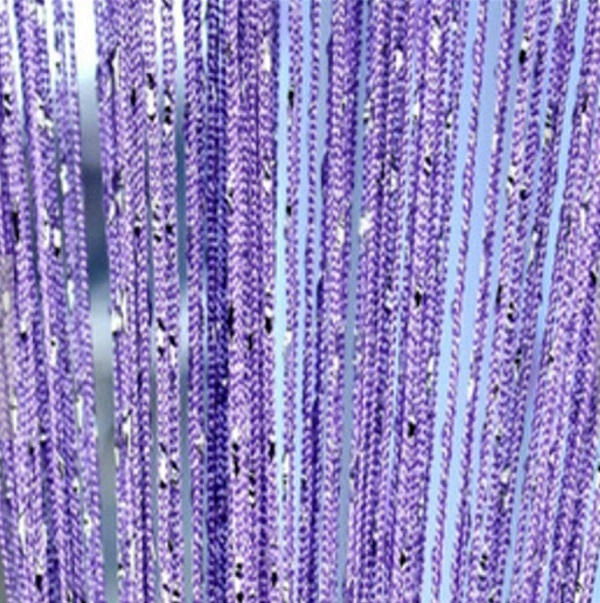 Beaded string doors are another alternative if you dislike solid panels and security is not a concern. These come in colorful patterns, so the trick is finding one that suits the existing décor.
Continue reading: