Last updated on August 13, 2023
HVAC systems, once an eyesore that had to be hidden at all costs, are fast becoming a must-have accessory for designers and home dwellers into urban chic styles. Here's how you can embrace this style too.
From the gleaming guts of the New Orleans airport to the diagonal ductwork of the Newseum in Washington, HVAC systems are working just as well in modern minimalistic interiors as they are in more rustic settings. If you are thinking of taking your home or building into the 22nd century, why not make your HVAC system a vital component of your interior design?
What's Inside
Ductwork as Art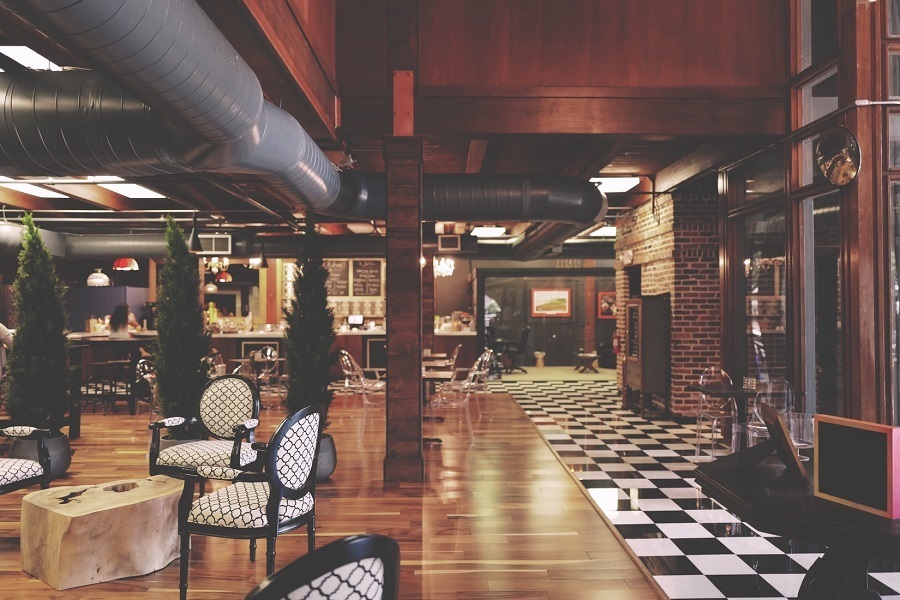 Ductwork fits in beautifully in a plethora of areas in the home, including kitchens and living rooms, picking up off other metal components or furniture items in these areas. These days, ceilings are being turned into works of art comprising various layers. Large-scale galvanized ductwork is measured to smaller pipes that cross each other perpendicularly at different levels from the major pipes. This makes for a complex work of art that is usually a source of conversation when somebody comes across them for the first time.
Ductwork can also be painted in vivid hues to contrast with the surroundings or boast complimentary colors that complement the hues and textures of hanging rectangular lamps so as to create a uniform look in the ceiling.
Contrasting Textures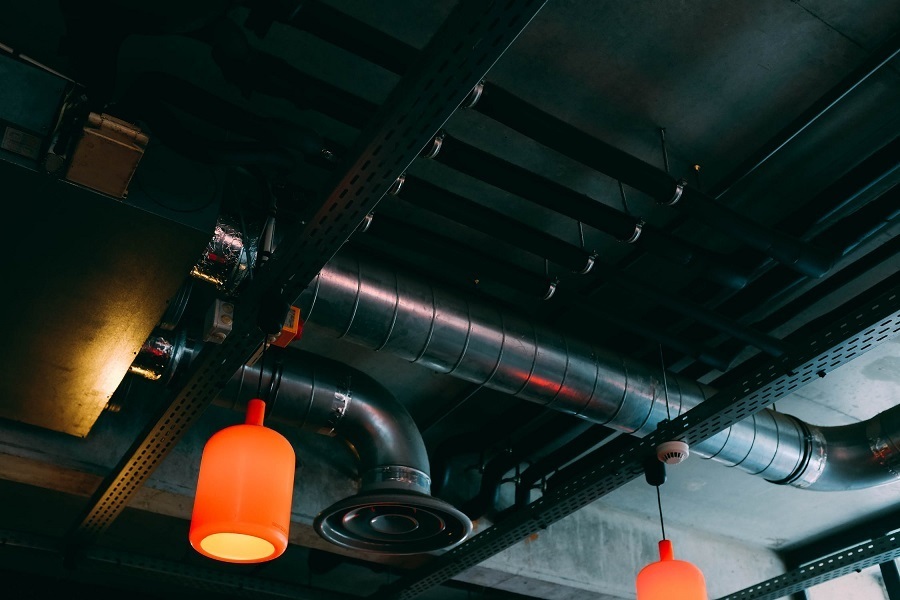 Ductwork works as well in ultra-simple spaces as in loft-style homes in which brick and aged wood hold sway. Designer Cavin Costello is one of the greats when it comes to blending textures and hues since he feels that hiding ductwork and piping cool air through homes makes little sense in areas with soaring summer temperatures.
The smooth, brilliant texture of metal ducts work very well with matte surfaces (including stone) and suit features such as wooden beamed ceilings and designer wall lamps painted in the same hue as air filters. Indeed, air filters can become another integral part of HVAC design, standing out proudly from large-scale pipes. There is a wider range of furnace filter sizes today than in the past, meaning that regardless of how robust or delicate your ductwork looks, filtering won't be a problem.
Subtle But Present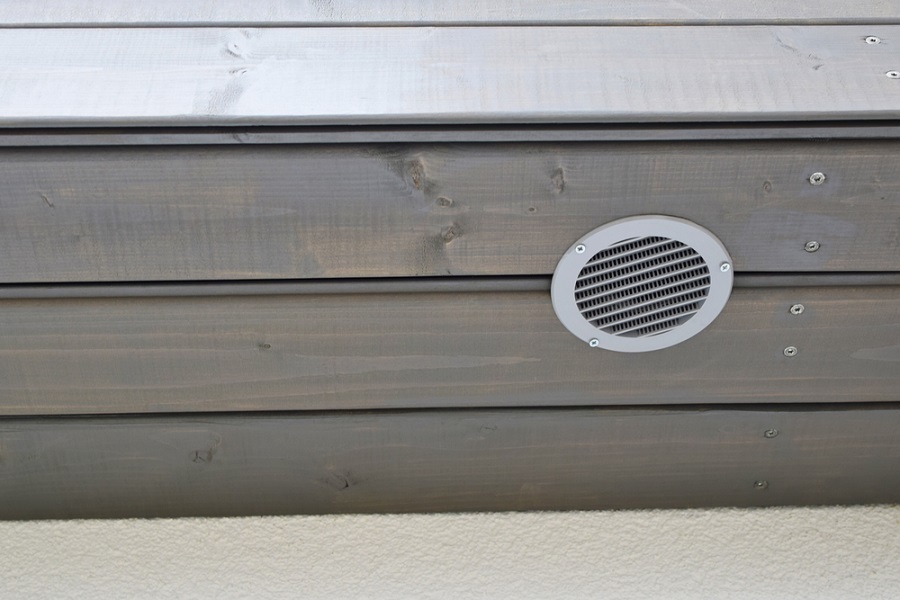 Your HVAC system can be transformed into an important component of your design without exposing pipework. For instance, surrounding the main furnace area with a wooden pillar containing sliding doors will ensure you can reach your machinery quickly when you need to.
Wooden storage installations can take on a designer air through the use of paneling, contrasting textures framing the main wooden storage item, and gentle curving corners in lieu of the standard 90º corner angulation. This piece of furniture can be adjoined to a long table in a work and crafts room, or simply work as a standalone piece in the middle of your basement or living areas.
Going Green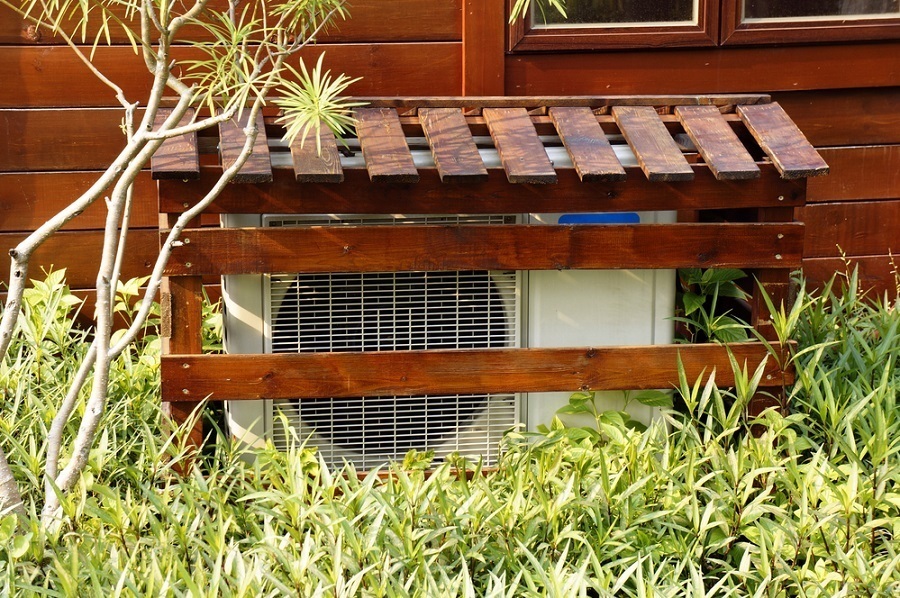 If your HVAC or AC unit is located outside your home, you can make it part of your landscaping by building a fence or box around it and filling the slats with flowers, greenery, or flower boxes.
To up the sustainability factor, consider using reclaimed wood or eco-friendly bamboo – which will also give your garden space a cool, Zen-like feel. For a wooden construction of this type, the key factor to keep in mind in terms of practicality is to construct an outdoor cover that is easy to pop off when it is time to clean or maintain machinery.
You can also install a small shed that houses the HVAC system and provides you with additional space for storage or mechanical work. If you prefer delicate, old-world styles to the rustic feel of wood, install a beautifully crafted wrought iron fence around the HVAC system, allowing vines and other lush plants to embrace the graceful curves of the iron.
Outdoor Decorative Screens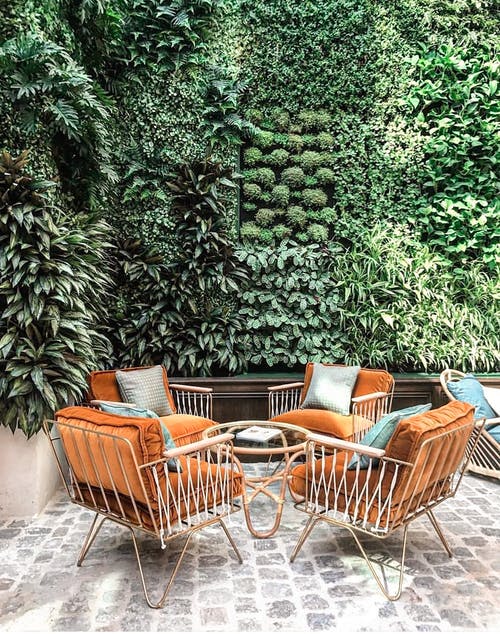 You can also save yourself plenty of hassle by placing outdoor decorative screens between your HVAC and the rest of the garden. Beautiful noble materials such as wood will also work well for this purpose, as they will blend in easily with surrounding plants and trees.
If these screens are slated, they can be used to hang pots and plants, or as the basis of a vertical wall that barely has gaps between the greenery. These are all the rage in trendy office interiors owing to studies indicating that working in the presence of greenery improves work productivity, improves moods, and helps keep stress levels low.
Ensure the screens match the spirit and style of your garden. Thus, if yours is a Zen-inspired outdoor oasis, then opting for stone slabs or standing fountains will boost sensory enjoyment of this unique space in your home. In a gorgeous Mediterranean garden, why not turn broken glass into a stunning mosaic cover for your AC unit?
Hiding Air Intake and Supply Vents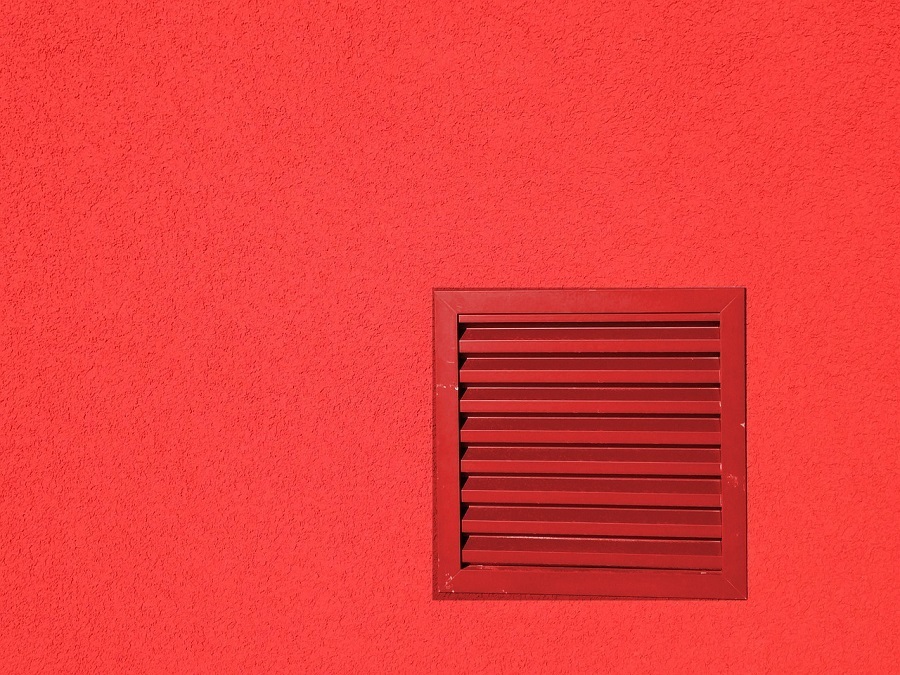 Air intakes and supply events can be a real eyesore in rooms, but designers like Ernesto Santalla are changing all that with their talent and vision. Air intakes are being painted in the same hue as walls, is covered with a floating slab of stone or marble that blends into the background, and covering vents with stunning millwork. There are many ways to use your air intake or supply vent as inspiration for a different home feature or artwork that turns a space from ugly into chic.
There are many ways in which your HVAC system can form part of the design of your home. Despite the almost futuristic feel that pipework can have, galvanized pipes sit beautifully alongside more traditional materials such as brick and aged wood. HVAC systems can also be prominent yet hidden at the same time, by housing them within graceful storage furniture that is a far cry from the traditional basement or laundry room closet.
If your HVAC system is located outside, ensure it is part of the landscape. Cover it in wood, iron, and all the greenery you need to feel an instant sense of calm as soon as you look in the direction of your über-glam construction.
Continue reading: