Last updated on September 19, 2021
Looking for fresh DIY landscaping ideas to shape your yard this year? It's about time to get started and we have some great inspiration in this post. Read on!
Everyone seems to be full of ideas about what their dream garden should look like, but unfortunately, many of today's homes don't come with much – if any – outdoor space. That's why many homeowners are wondering if they'll ever be able to create the yard of their dreams.
Don't feel discouraged, though:
With the right touches and our DIY landscaping ideas, you can maximize the impact and make the most of the yard you have available.
Here are some suggestions to get your creative juices flowing and add some serious style to your small yard!
Even a small yard can feel welcoming and spacious if you take the time to think things through and design it the right way. More often than not, it's not about the size of your outdoor space – it's about finding a way to revitalize it, make it look more prominent, and use every inch of space as efficiently as possible.
As you're about to see, bigger isn't necessarily better when it comes to backyards. A small outdoor space can still have that stylish and welcoming vibe and be every bit as enjoyable as a more spacious one.
Also, look at it this way:
A tiny yard also means much less maintenance work for you – and that's always a plus.
We've put together a round-up of our favorite DIY space-saving landscaping ideas for small backyards to get you inspired – but you're free to give it your personal touch from there!
What's Inside
Capitalize on Fence Space and Garden Vertically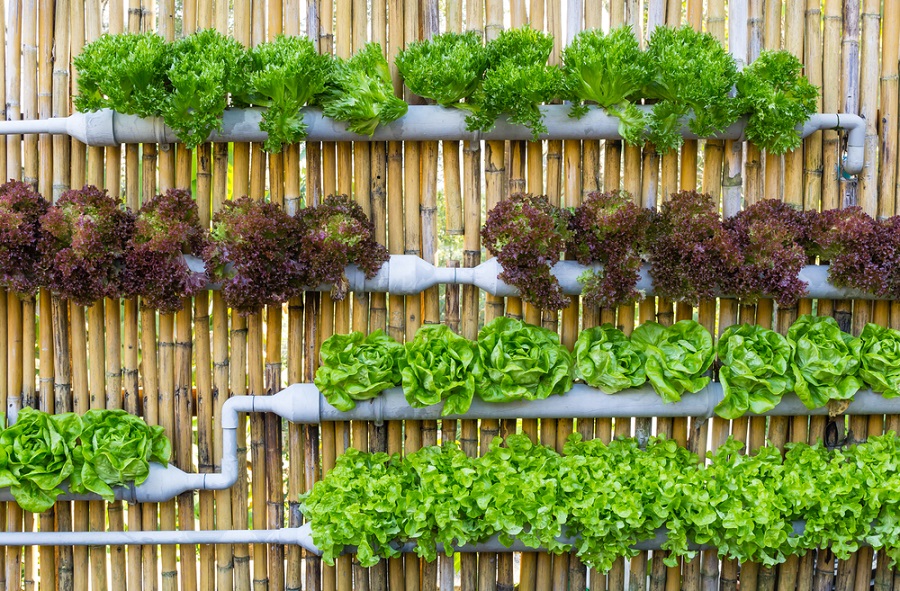 Filling the ground with shrubs and flowers is a guaranteed way to clutter up the already limited space.
What you should do instead is opt for vertical gardening with hanging baskets, stacked crates, and wall-mounted flower pots. That way, you'll still get to have your touch of greenery, but it won't take up precious real estate inches by sitting on the ground.
Your backyard fence, for example, can be a creative place to set up your vertical garden – it's going to be there whether you like it or not, so why not do a quick paint job, and hang your plant containers on it?
Play Up the Side Yard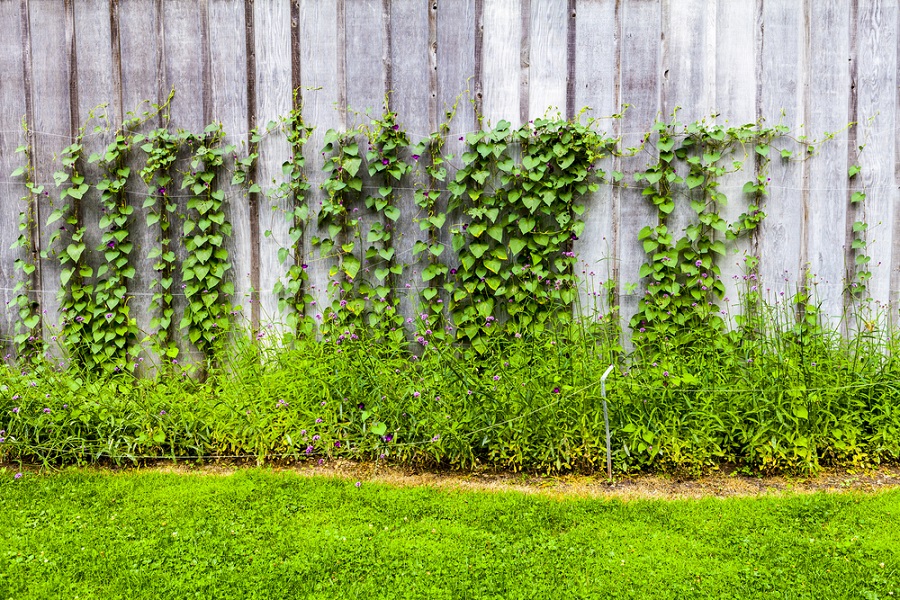 Many homeowners are guilty of leaving their side yards ignored or treating them as nothing but a space that's dedicated to garbage can storage.
However, when planned and utilized correctly, as small as your side yard is, it can still add precious square footage and expand your property's usable outdoor space. And if you're already working with a small enough backyard, you can't quite afford to ignore certain areas, like your side yard.
So, if you're on the hunt for fresh DIY landscaping ideas, why not start with your side yard?
You can add a tiny coffee table and use the area as a morning coffee retreat or plant a vertical culinary herb garden there!
Hardscaping – Split It Up Into Zones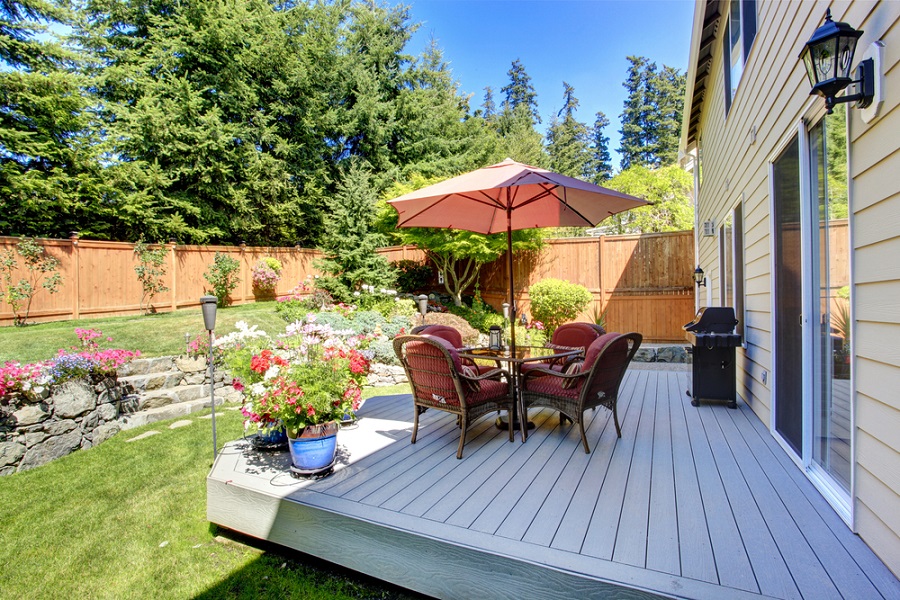 Okay, we get that this one seems a bit contradictory. Most people are under the impression that an open, loosely planned space would make their tiny yard appear more prominent, but the opposite is true.
Hardscaping is everything that is not vegetation in your garden. Pathways, flower beds, walls, water features, and so on. You can use hardscaping to create zones in your yard.
The organization is vital for the spacious feeling you're after – and you can achieve it by defining individual zones in your backyard and making their purpose clear.
Instead of working with an open area, break up your yard into smaller spaces – different furniture groupings and pathways – to create separate seating nooks within the landscape. Not only will the area look more attractive, but it will feel more spacious, as well!
We promise that it works wonders for small yards – and it's a DIY project that will transform your outdoor space completely!
Flower Beds – Learn to Use Colors Effectively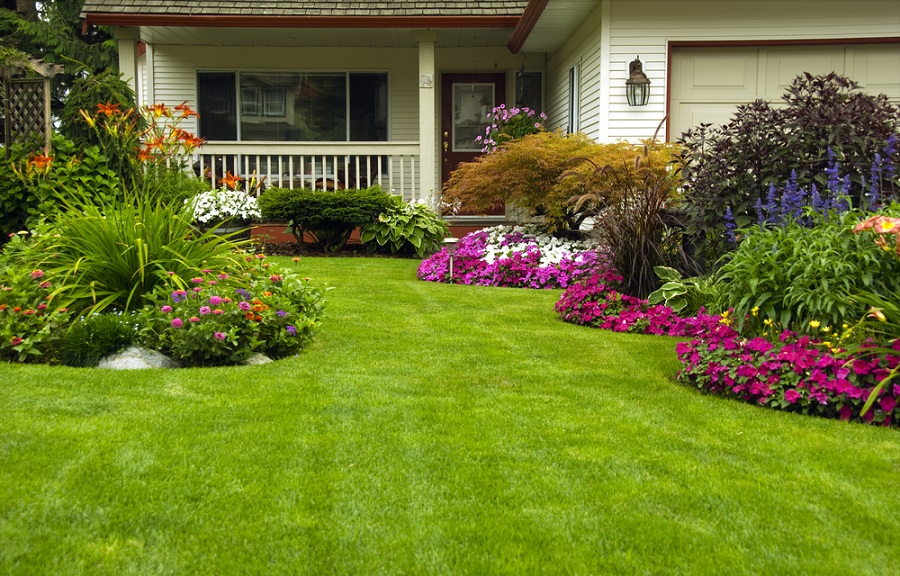 The next DIY landscaping idea that's perfect for small backyards and should be on your to-do list this spring is all about colors and using them effectively.
What we have in mind is planting bright, bold-colored flowers where you'll be able to view them.
The idea is that, by planting these plants in the front, where they're visible, they will be the ones to grab your attention first. It will appear as if the rest of the garden has receded, helping the outdoor space as a whole feel more substantial.
Patio Ideas – Create a Destination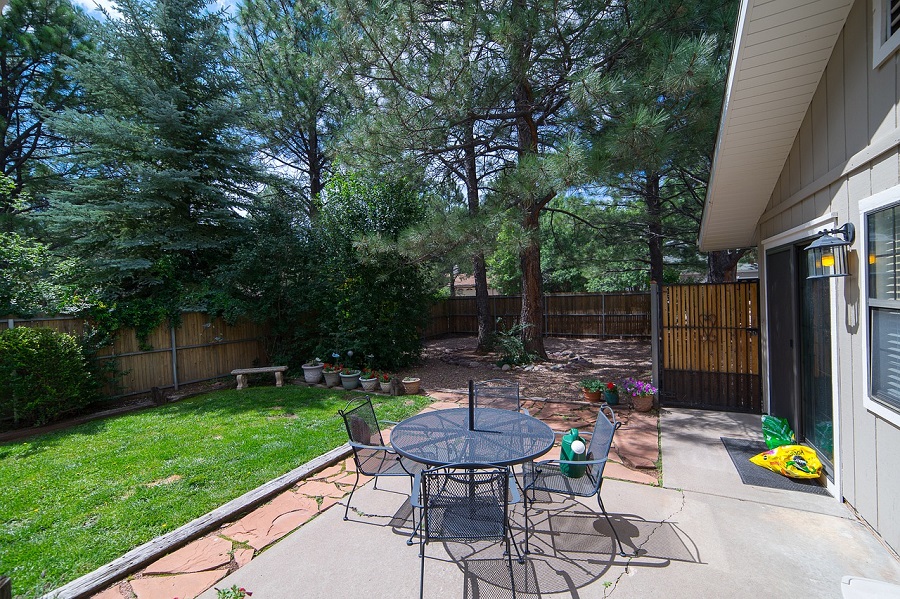 Turn your small backyard into a destination – it might take you a weekend or two to get there, but you'll love the results!
You can achieve this by turning your patio into an outdoor room, adding a fire pit with comfy chairs around it, a secondary, off-the-path seating spot, or a cozy reading nook near the fence – you get the picture.
The idea is that by creating a tiny spot – or destination – that's secluded, but worth the visit, you can make your backyard feel more spacious.
Take Advantage of Texture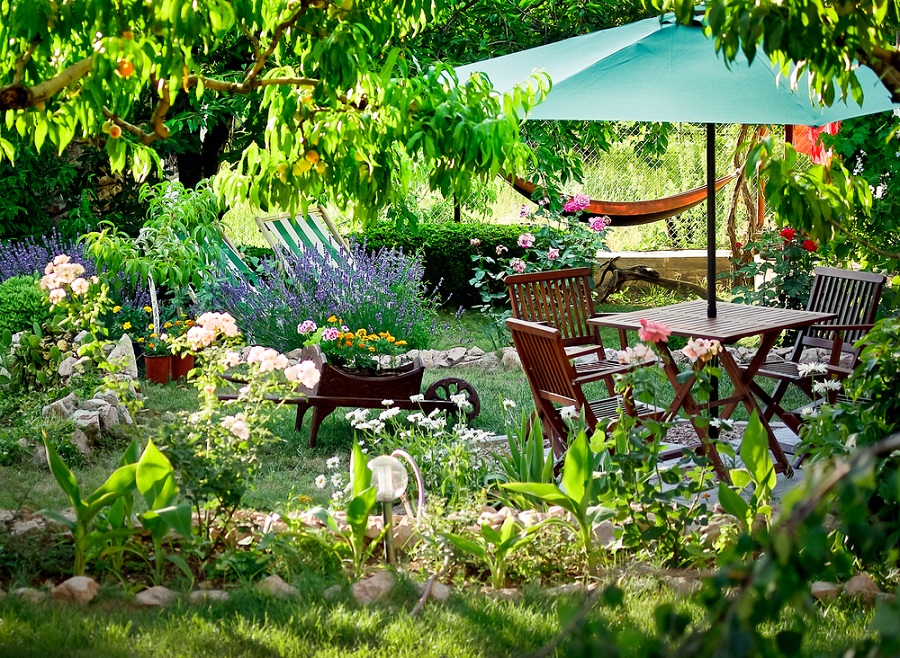 Layers of flowers, shrubs, and garden features add a ton of interest to any landscape, and you can get this sense of lush greenery in a limited outdoor space, too. The trick is to make the textures work in your favor:
If you were thinking of adding some new plants to your garden this spring, our advice is to pick varieties that offer different textures – from wispy and delicate to coarse – to get that eye-catching effect and boost the "wow" factor of your garden!
Also, feel free to play around with a layered, nature-inspired landscape:
Incorporate low groundcovers and crevice plants to achieve that layered effect, while also maximizing flower bed space.
Even a small yard can appear spacious and stylish if you do the landscape design right. And as we've shown you in this article, there are plenty of DIY landscaping ideas that can maximize the visual impact of otherwise limited outdoor spaces.
The size of your yard can be a limiting factor, but it shouldn't stop you from having an outdoor space to relax, rest, and entertain guests in – and one that you're proud of, too.
Continue reading: