Last updated on September 26, 2023
Here's how you can add extra storage space to your home if you haven't got enough room. Read on!
Do you have a limited amount of space in your home and are looking for ways to add extra storage? If so, you're not alone. Many people struggle with finding creative solutions to maximize their living space without breaking the bank.
Fortunately, several practical tips can help you make use of every inch of your home and create extra storage where it otherwise wouldn't be possible – using shelves, baskets, bins, cabinets, and other clever organizing tools.
You can also learn the best methods for decluttering your home before adding more items or furniture pieces into the mix.
So read on for some helpful advice on how to turn even the smallest spaces into stylish yet functional havens!
What's Inside
External Storage Solutions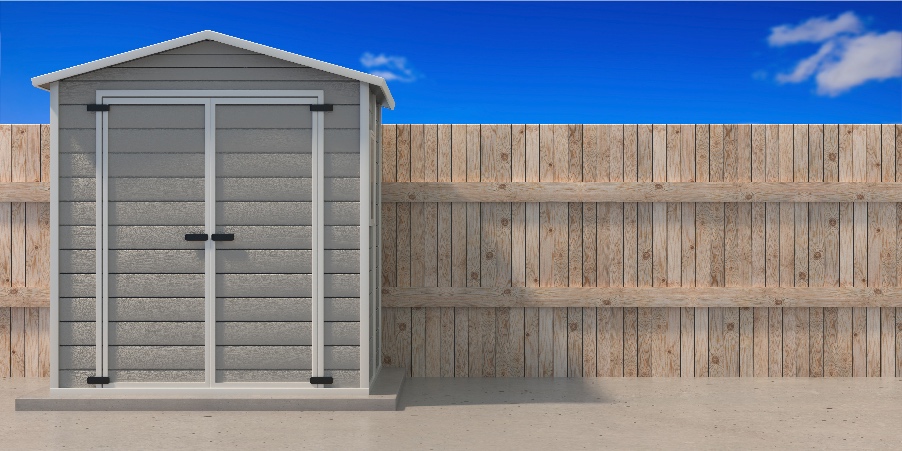 External storage solutions, such as a shed or an outdoor cabana, can be a great option for those who have limited internal space. Not only do these external structures give you extra storage space, but they also add value to your property since they are often seen from the street.
You can use them to store items that you don't need daily (like lawn equipment and seasonal decorations). External storage buildings — about which you can click here to learn more — are a great way to store items without taking up valuable real estate in your home.
Tools, seasonal decorations, and other items that you don't need all the time can be tucked away in a neat external storage building of your choice.
Shelving Units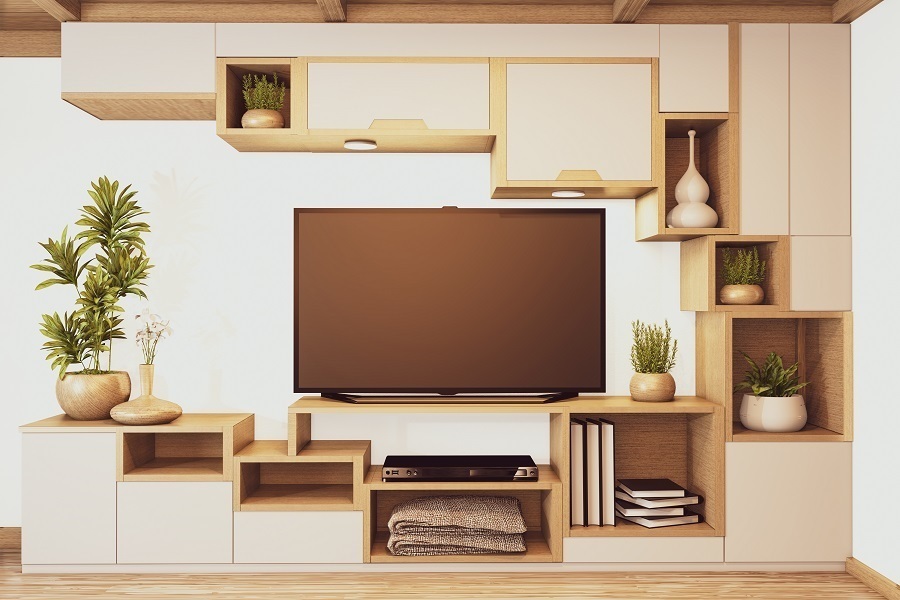 Shelving units are a great way to create extra storage space without taking up much real estate in your home.
Freestanding shelves or wall-mounted shelves with baskets can be used to store books, towels, DVDs, and other miscellaneous items.
You can also purchase corner shelving units if you have an unused corner that needs some functional use.
And last but not least, floating shelves are perfect for displaying decorative accessories while also creating additional storage space in small spaces like hallways or bathrooms.
Bins and Baskets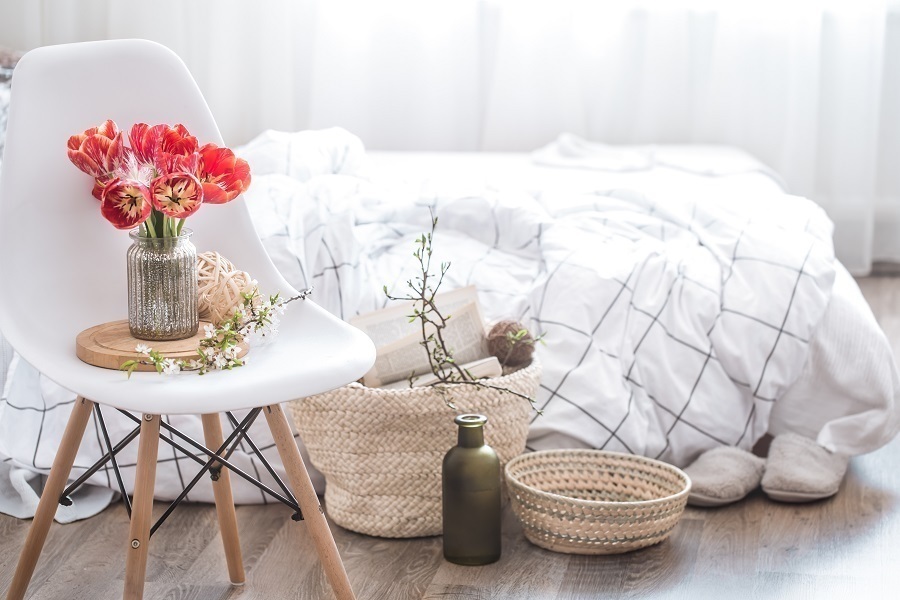 Bins and baskets are great for organizing small items and tucking them away in designated areas. Whether you opt for open shelves or closed shelves, bins and baskets can help you store items like DVDs, CDs, books, board games, and other smaller items.
Not only do they look great on display, but these storage solutions also keep your belongings neat. And you can even opt for wicker baskets with lids to keep dust and pet fur out. 
Cabinets and Armoires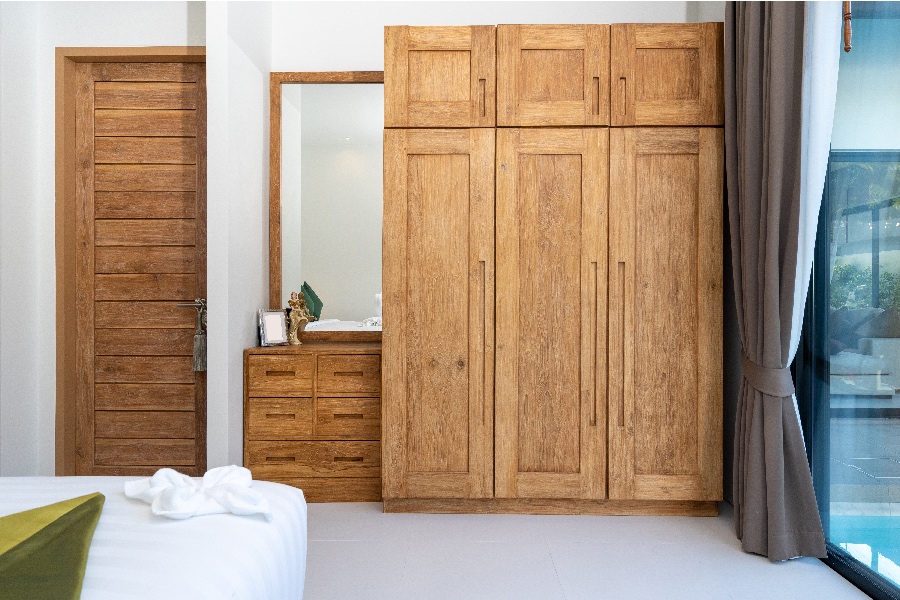 Cabinets come in all shapes and sizes, so you're bound to find one that fits the size of your home and matches your existing décor as well.
Cabinets with doors are great for storing things such as extra linens or a collection of spices while armoires make the perfect addition to any bedroom where clothing needs to be stored in an organized manner.
Choose ones that fit your style and space, whether it's a modern armoire with clean lines or an antique cabinet with intricate detailing. Whatever you select, make sure that the overall size of it won't overwhelm your room.
From built-in cabinets to free-standing furniture pieces, there are so many ways to incorporate cabinet and armoire storage.
Declutter First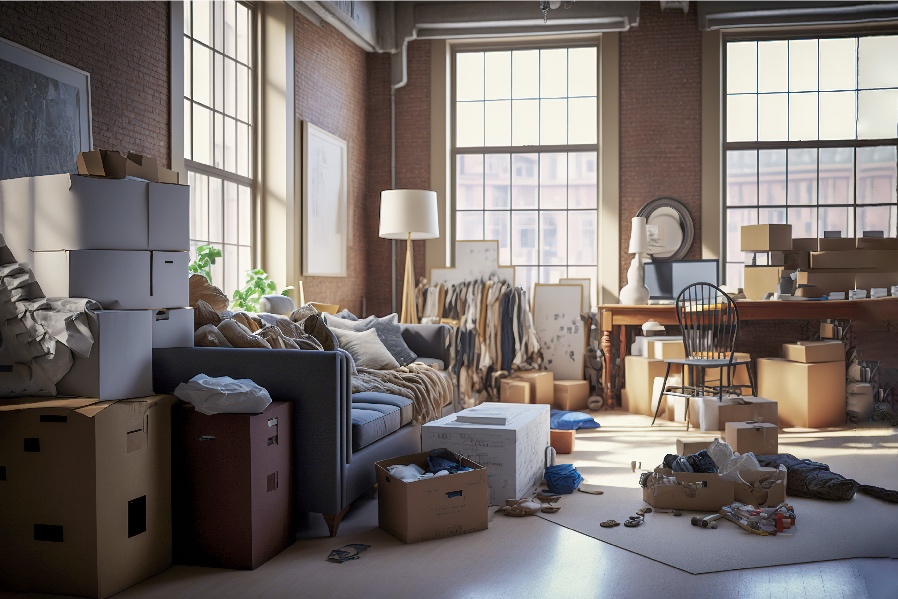 Before adding any extra storage solutions to your home, it's important to declutter and get rid of any items that you no longer need or use. If you have a lot of clutter around the house, it can be impossible to find new storage solutions without first getting rid of the junk.
Take some time to go through all your items and donate or sell anything that you don't need anymore – this will make room for additional items as well as ensure that these pieces are going to good use.
You can consider setting up multiple donations or trash bins throughout your home to make it easier to throw things away or donate items as soon as they're no longer needed.
By following these tips, you can easily maximize the storage in any small space and transform it into a functional yet stylish haven.
From external storage solutions like sheds and cabanas to smaller items such as shelves, bins, and baskets – there are plenty of options for creating extra storage without taking up too much real estate in your home.
But don't forget to declutter first before adding any new storage pieces! With some creativity, elbow grease, and the right tools – you can turn even the smallest spaces into efficient havens that both look good and provide ample storage for all your belongings.
Continue reading: