Last updated on October 17, 2023
Are you tired of your conservatory feeling like a chilly, neglected space during the winter months? If you've ever dreamt of turning your sunroom into a cozy, energy-efficient oasis, you're in the right place.
As the seasons change, many homeowners grapple with the challenge of keeping their conservatories warm and inviting. The good news is that with a few savvy renovation and upgrade tips, you can transform your conservatory into a snug, heat-preserving haven that's perfect for year-round use.
In this blog post, we'll guide you through the essential steps and creative ideas to revamp your conservatory, ensuring you stay toasty warm while enjoying the natural beauty outside. Without further ado, let's get started.
What's Inside
Insulate the Roof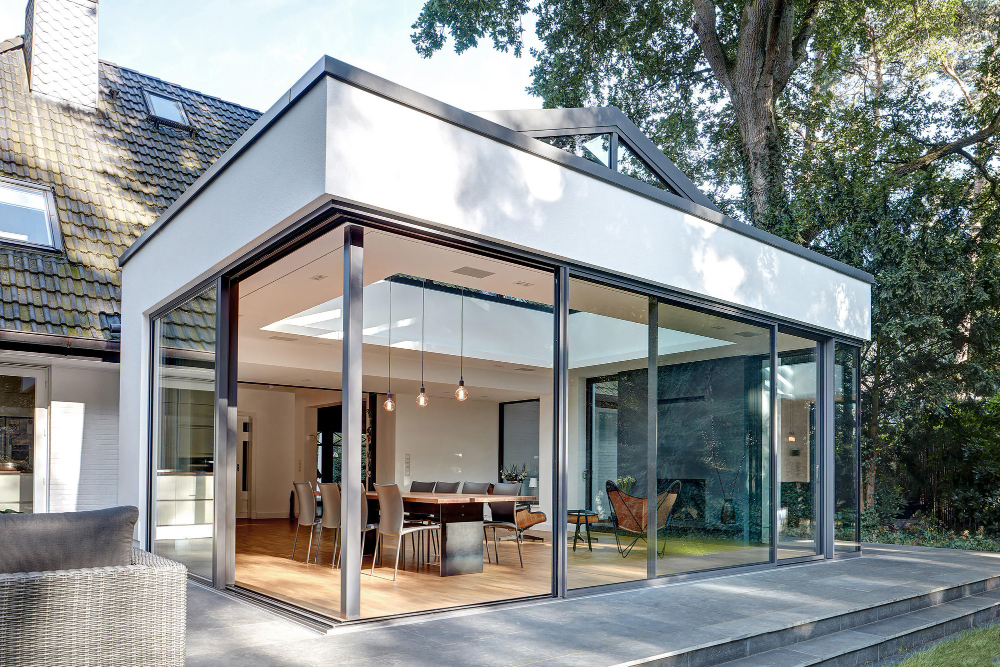 To create a more energy-efficient and comfortable conservatory, a crucial step is to insulate the roof effectively. Having an insulated conservatory roof is the foundation of a warmer and cozier space. By adding a layer of high-quality insulation, such as thermal insulation boards or multilayer reflective insulation, you can significantly reduce heat loss through the ceiling.
This insulation helps in trapping heat inside, preventing it from escaping, and ensuring that your conservatory maintains a more stable and comfortable temperature, even during the coldest months. A well-insulated roof is the cornerstone of any conservatory upgrade focused on preserving heat.
Install Double Glazing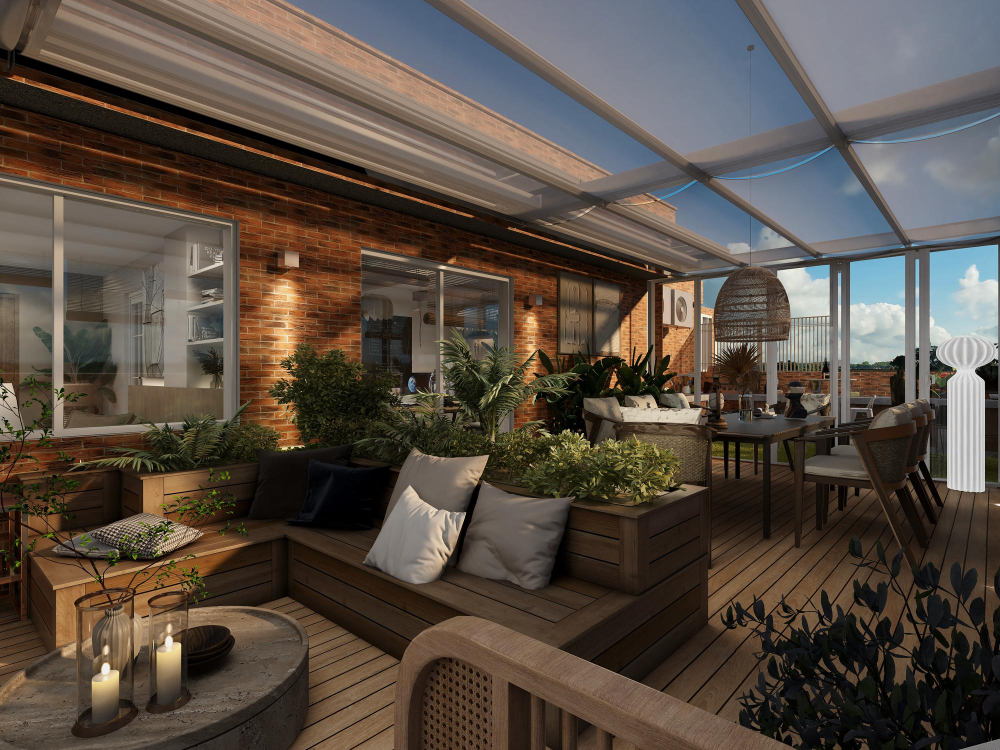 One of the most effective ways to enhance heat retention in your conservatory is by installing double glazing. Double glazing involves replacing your existing single-pane windows with two layers of glass separated by a gap filled with an insulating gas. This configuration significantly reduces heat loss and minimizes the impact of outside temperatures on the indoor environment.
It acts as a thermal barrier, preventing drafts and cold air from seeping in, while also keeping the warm air inside. Choosing energy-efficient glass for your double glazing further enhances its insulating properties, making it an essential upgrade for a more comfortable and energy-saving conservatory.
Upgrade Window Frames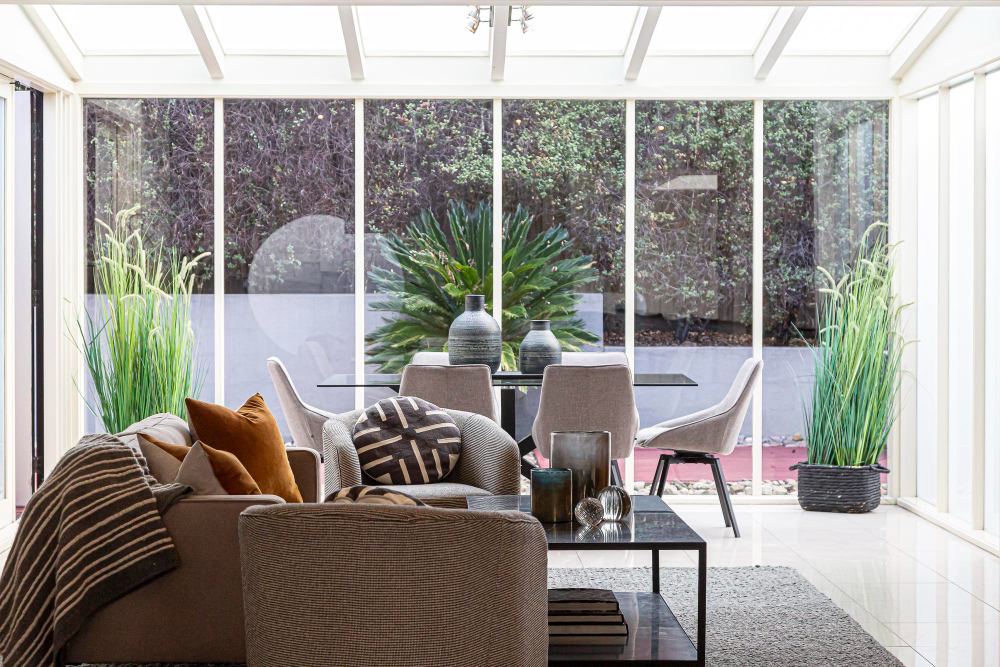 When renovating your conservatory to preserve more heat, don't overlook the importance of upgrading your window frames. Older or poorly insulated frames can contribute to heat loss and drafts.
Consider replacing them with modern, thermally efficient materials like uPVC or thermally broken aluminum. These materials provide improved insulation, reducing the transfer of cold and heat through the frames.
Upgrading your window frames not only enhances thermal performance but also helps create a more airtight environment. By preventing heat from escaping through the frames, you'll enjoy a more comfortable and energy-efficient conservatory that can be used year-round.
Add Heated Flooring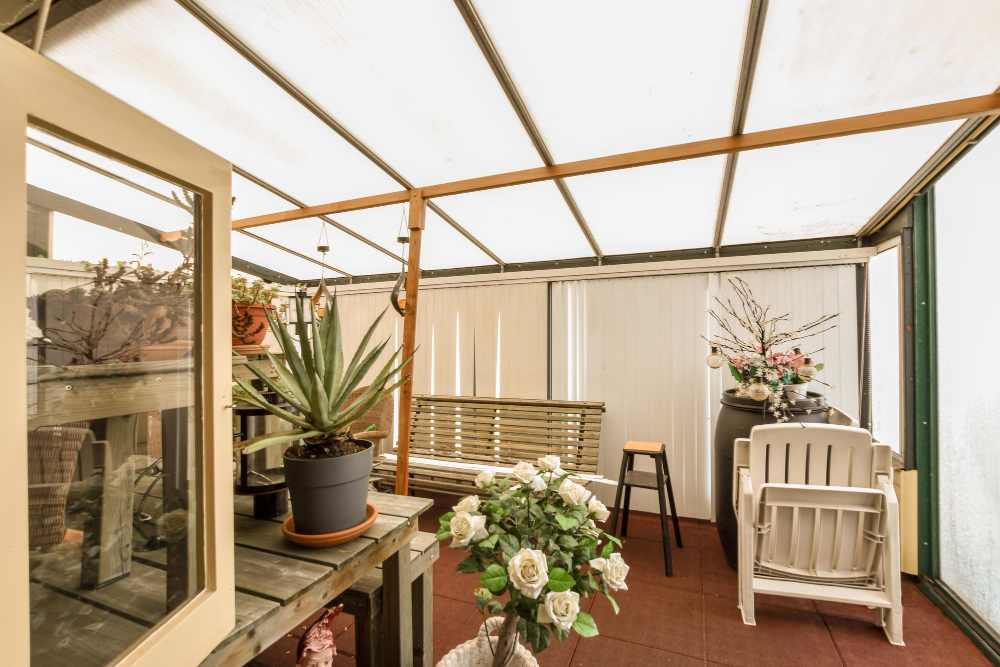 To elevate the comfort level in your conservatory and ensure a year-round cozy environment, consider the installation of heated flooring. Underfloor heating is a discreet and efficient way to maintain a constant source of warmth. Distributing heat evenly across the entire floor space, eliminates cold spots and creates a more comfortable ambiance.
This radiant heating system can be conveniently controlled with a thermostat, allowing you to set and adjust the desired temperature according to your preference. Whether you opt for electric or water-based systems, heated flooring adds a luxurious touch to your conservatory while ensuring that your feet stay toasty, even on the chilliest days.
Invest in Blinds or Curtain
Blinds or curtains are essential components in your conservatory's heat preservation strategy. During the colder months, these window treatments act as an additional layer of insulation, reducing heat loss and preventing drafts.
Insulated blinds or heavy curtains, when drawn closed at night, create a barrier that helps trap warm air inside and keeps cold air out. They also offer the benefit of solar control, allowing you to manage the amount of sunlight entering the space during the summer, preventing overheating.
Furthermore, these window coverings add an aesthetic touch to your conservatory while playing a crucial role in maintaining a comfortable and energy-efficient environment.
Seal Any Gaps and Cracks
A meticulous inspection of your conservatory is essential to identify and address potential weak points where heat can escape or cold air can infiltrate. Gaps and cracks in windows, doors, and structural elements can compromise the insulation of your space.
To combat this, employ weatherstripping, silicone sealant, or other appropriate sealing materials to ensure an airtight seal.
This not only prevents drafts but also reinforces the overall energy efficiency of your conservatory. By eliminating these vulnerabilities, you'll keep your space comfortably warm, regardless of the weather outside, and create a snug and energy-saving retreat that can be enjoyed throughout the year.
Renovating and upgrading your conservatory to preserve more heat is a wise investment in both comfort and energy efficiency. By insulating the roof, installing double glazing, upgrading window frames, adding heated flooring, investing in blinds or curtains, and sealing any gaps and cracks, you can transform your conservatory into a welcoming, year-round sanctuary.
These enhancements not only keep the cold at bay but also create a cozy and environmentally responsible space where you can relax, entertain, or simply enjoy the beauty of your surroundings regardless of the season.
Continue reading: