Last updated on September 20, 2023
These kitchen accent wall ideas will give you a few more reasons to want them in your home. Read on to get inspired!
► Skip the talk – go straight to the ideas!
If your kitchen (area or room) has more than one wall, you might consider making one of them an accent wall. It's a genuine interior design feature that creates a focal point in a room or adds a lot of visual interest. Either way, it's a significant project to complete and it will change the way your kitchen looks and feels.
Do you want one in the first place?
Yes, we're here to talk about the great kitchen accent wall ideas but you have to think this through. Do you want one? Can you have one? The matter of fact is, that many kitchens won't benefit from an accent wall because they are too small. Then it becomes just a wall and you have to reconsider your entire color scheme.
But if you can do it, an accent wall can be a great design feature (as you will soon see).
What accent wall do you need?
Your choice depends on the style of your kitchen. Naturally, you won't try bold colors in a traditional kitchen, and you probably won't be messing with your ideal Pinteresque farmhouse kitchen with geometric patterns. Here are the general guidelines:
For a modern kitchen, try matte, chalk, tiles, metallic, geometric pattern accents.
A traditional kitchen will benefit from contrasting colors, a wallpaper, and even a wall mural.
Farmhouse and rustic will definitely go well with natural wood, stone, tile, and suiting wallpapers.
And then there's the eclectic kitchen that likes bold, bright colors, and you can mix and match just about any style and accent.
Now let's go over the ideas that will inspires you to give your kitchen real character and charm!
What's Inside
Wallpaper
Wallpaper is a great way to create an accent wall in any room just because it's so easy and there are so many designs to choose from. For the kitchen, our favorites are ombre wallpaper and floral designs.
The Focal Point
There are many ways to create a focal point in the kitchen via an accent wall. For example, you can install a backsplash that spans from the wall from countertops to the ceiling.
Color, paneling, stonework, or open cabinets are excellent ways to create a focal point too.
Bold Color
You can take one bold color on an accent wall and call it a day, but why would you do so when you have so much more to choose from? When you have an eclectic theme and want to collect items from different inspirations, the vivid, bold color provides the perfect counterpoint to unifying the decor.
Tile Accent Wall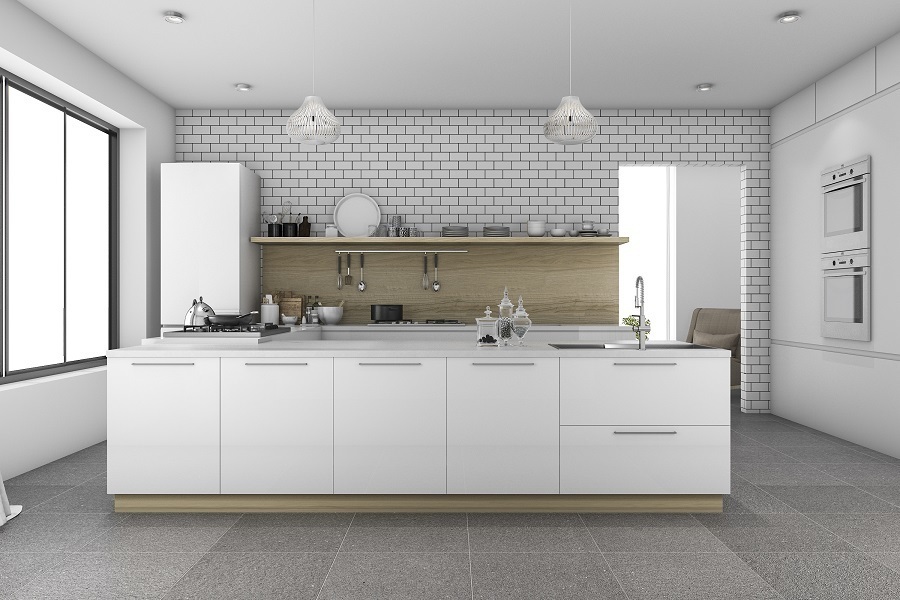 Tile is the best way to make an accent wall in a high humidity environment. So the most flexible and durable choice for an accent wall is wall tile. You can get tiles to look like nearly anything, from wood and stone to more decorative types, and you can undoubtedly find tiles that suit your style.
Stone Accent Wall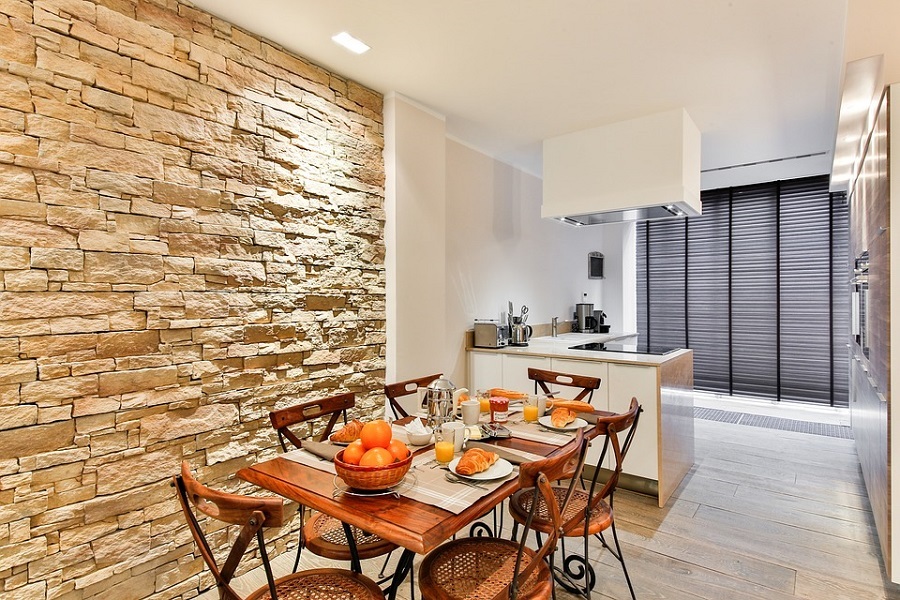 Compared to other subtle design features such as white shaker doors and white countertops, the stone accent wall gets immediate attention. Plus, a stone accent wall is an excellent project for the intermediate do-it-yourself handy guy.
Wall Mural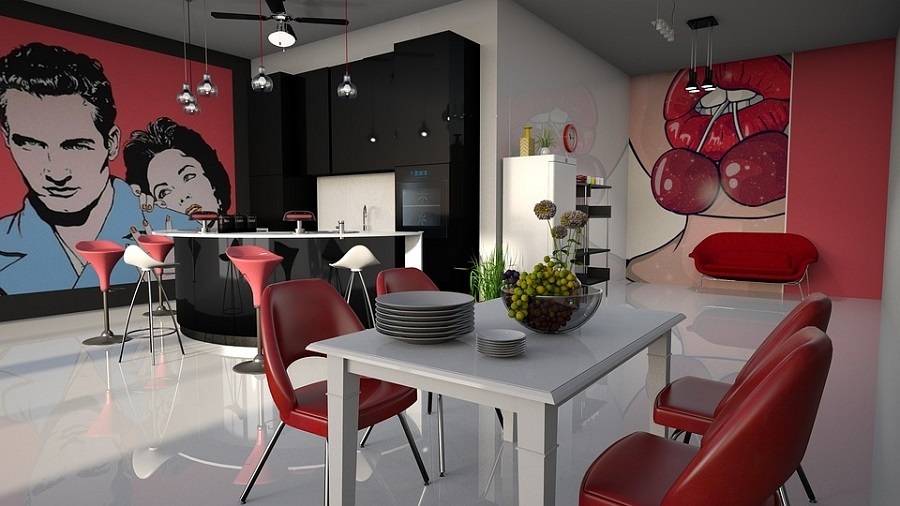 The best thing is that once you have come up with a few ideas for accent wall colors for the kitchen, the murals create the essential charm in your kitchen area.
Why not try murals to add some excitement to your kitchen. For example, to convert it into a vineyard, install a wall to wall wallpaper that resembles the same vineyard that you are trying to reproduce. Alternately, if you have an artistic streak you could paint the mural yourself using a mini projector to trace your preferred image on the wall.
Bright Colors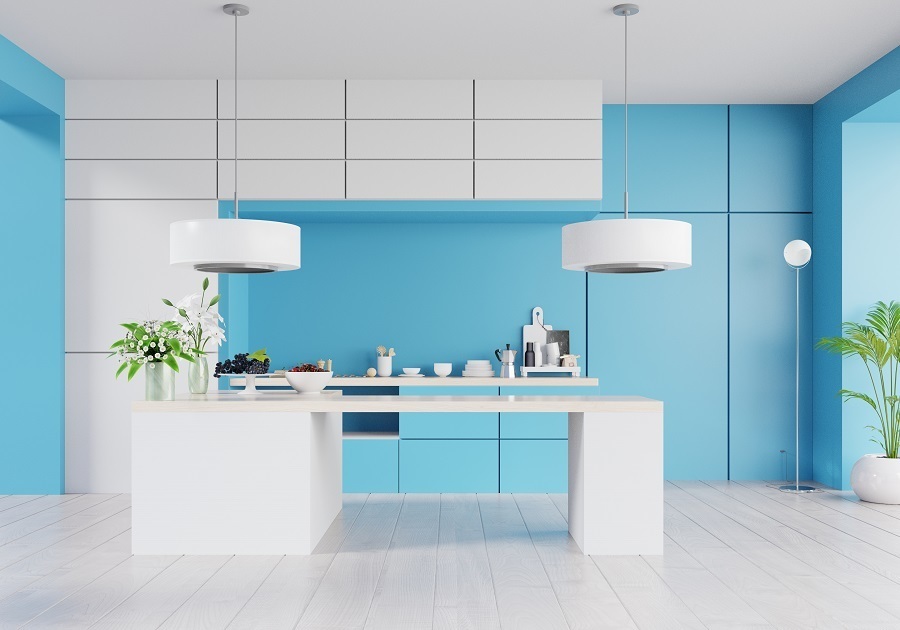 Be creative and allow yourself to use light colors because they tend to give the rest of the room a colorful light reflection.
A tropical style can distinguish your accented kitchen wall exquisitely and uniquely with bold and bright colors.
Modern Accent Wall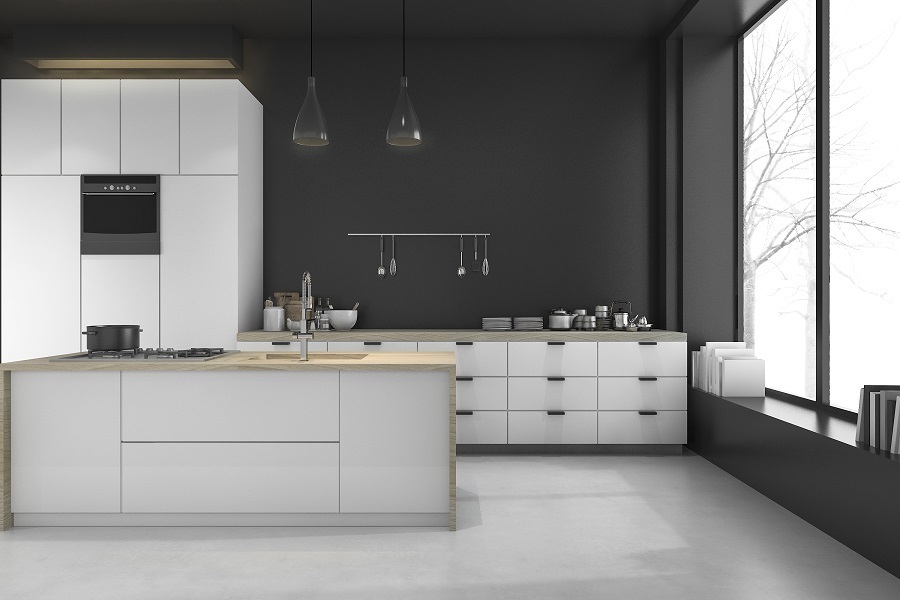 The typical features of modern accent walls include matte black, brightly colored, glossy tiles, geometric designs, and natural wood.
Chalk Wall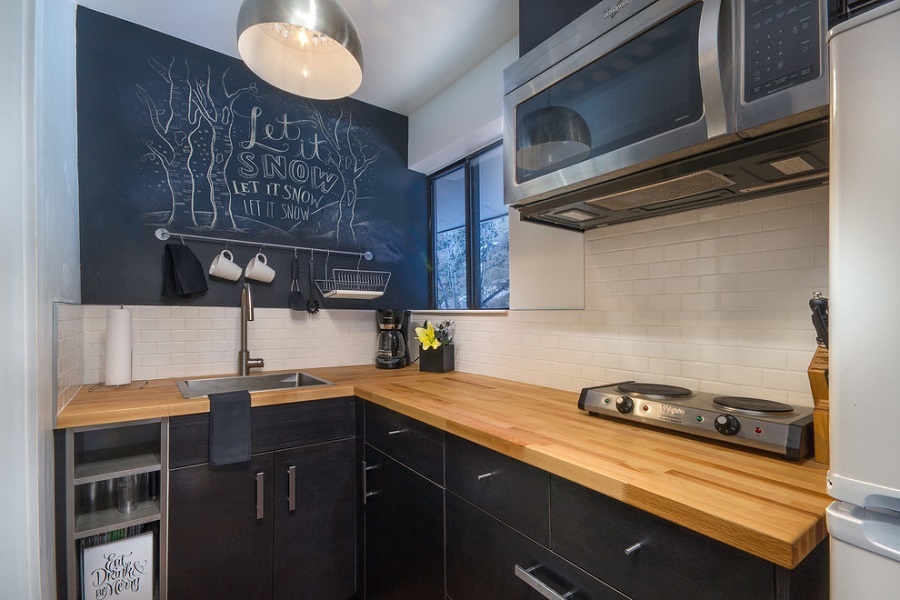 A chalk wall is ideal for kids to let their imagination go wild, and it can also be used to list weekly foods, menus, or other random things. The inviting appeal that a chalk wall makes is an excellent option for your kitchen area.
Herringbone Accent Wall
The herringbone pattern is one of the most popular and trendy accents, so of course, we talk about it in this article.
Yellow Accent Wall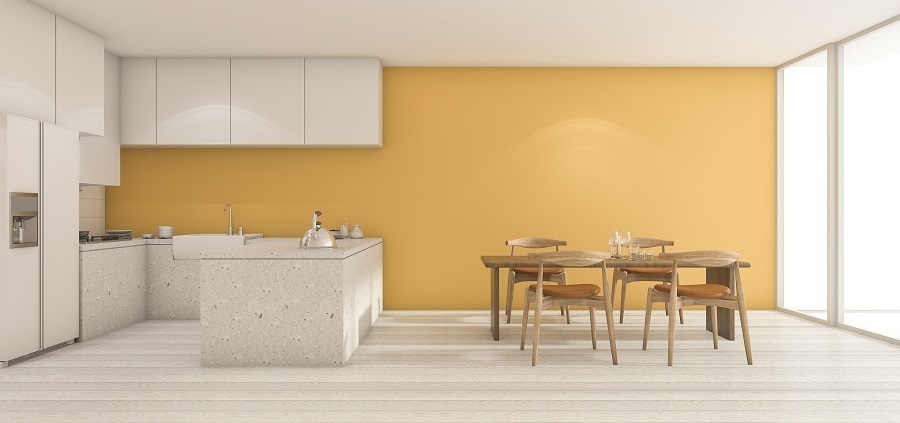 The rest of the kitchen design is best left as simple as possible because you do not want to distract your visitors from the yellow accent wall's beauty.
A playful red chair or a cheerful yellow accent wall can be added to every kitchen.
Geometric Patterns
Vinyl wall tiles come in different colors and patterns. Some modern looks, including Moroccan tiles and geometric patterns, are easy to find.
Mosaic Tiles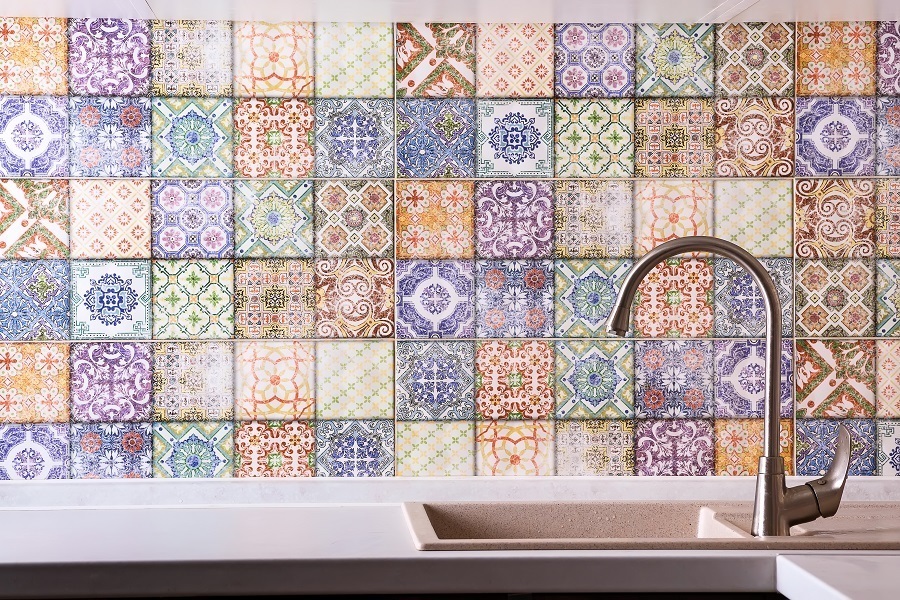 The contemporary style requires a subtler accent wall so that these neutral mosaic tiles fit perfectly. Find a wallpaper that imitates mosaic tiles or an antique pattern of tiles.
Vintage Accent Wall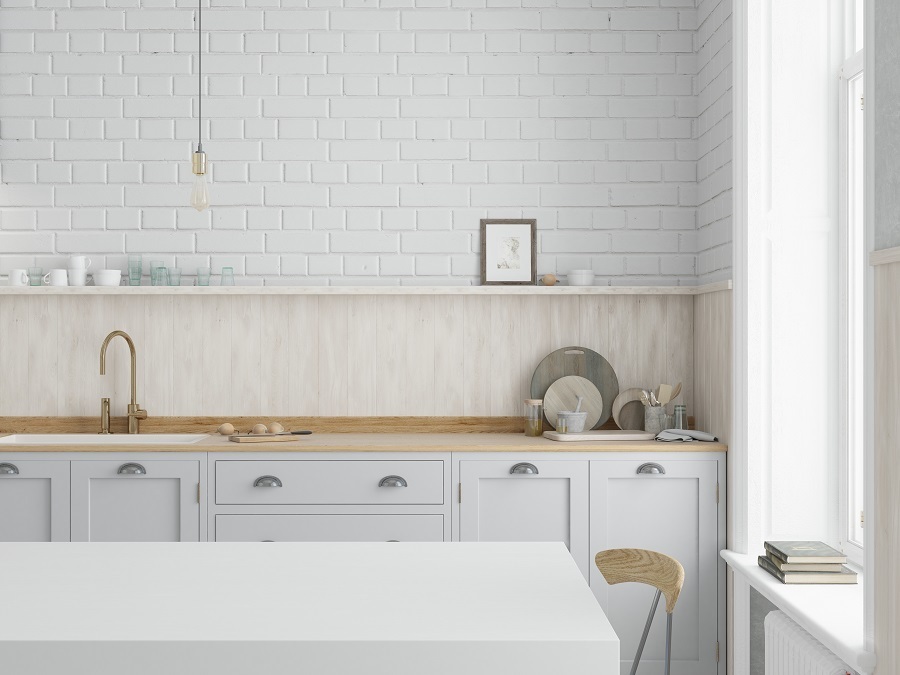 Look for elements such as shiplap, distressed or reclaimed wood, stone, brick, simple white tiles, and neutral colors. They bring a vintage look to any modern kitchen so that you can fit new and old elements into the design.
Wood Accent Wall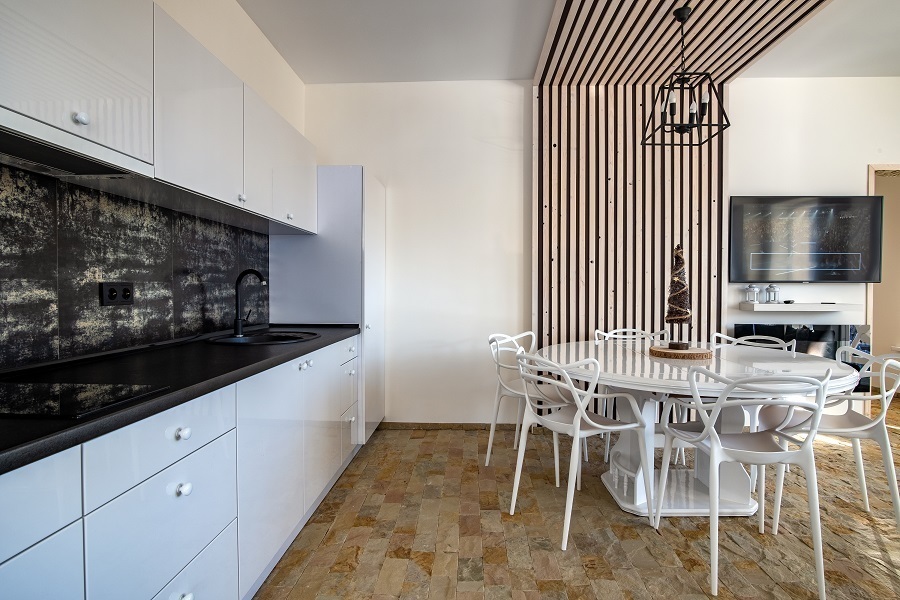 A wood accent wall in the kitchen can break up space and bring nature's beauty into it.
Shiplap Accent Wall
There are many ways to build accent walls for DIY shiplap on budget. Adding an accented shiplap wall to the dining room can freshen up the room with a bright and inviting look.
Rustic Accent Wall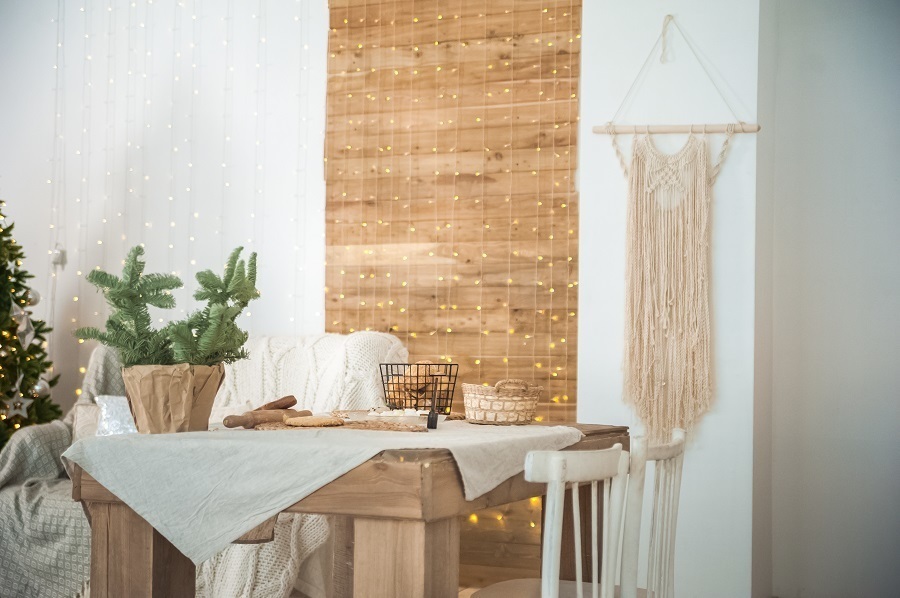 Fanatics of Pinterest Farmhouse tend to love brick-accented kitchens for their rustic antique atmosphere. The lovely brick wall is well suited to almost every kitchen design, which is just more common in rural farmhouses. The brick stretching from the counter to the ceiling makes it an audacious and eye-catching design element.
Cement Accent Wall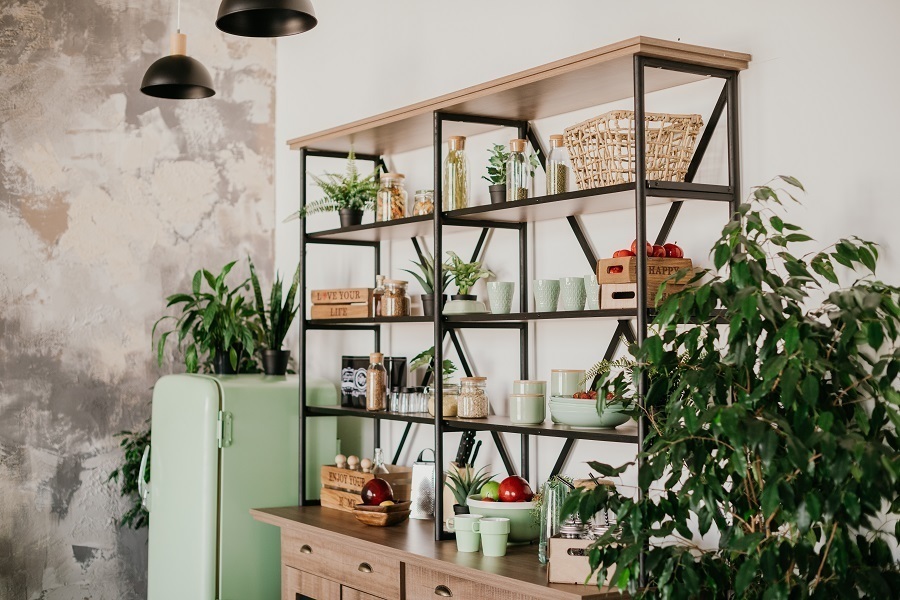 Cement returns to modern design because of its industrial appearance and its unique texture. The silent gray tone of cement walls looks beautiful with black cabinetry and appliances. It can be easily combined with white cabinets or other neutral decoration tones as well.
Floating Shelves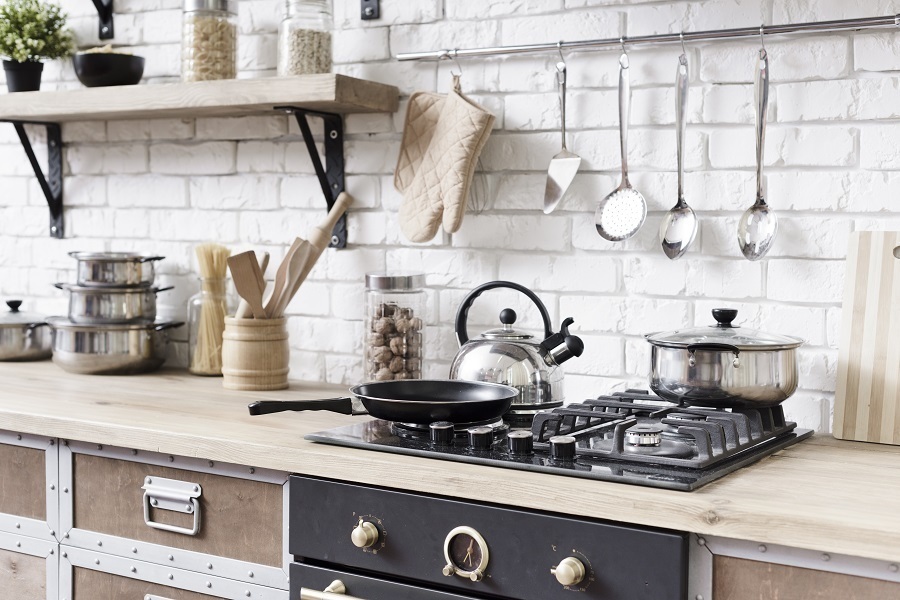 Accent walls need not always be blank space. Floating shelves accentuate the appearance of your kitchen walls. They are the magical appeal that everyone in their kitchen would like to have. But don't just put them on the wall in order to make a blank wall busy. Consider mounting floating shelves on the accent wall of the kitchen opposite a big window for correct lighting.
Stenciled Accent Wall
Color and pattern are easily included in stenciled walls. The color does not necessarily have to be bold – you can choose a subtle or geometric design with neutral colors.
3D Texture Accent Wall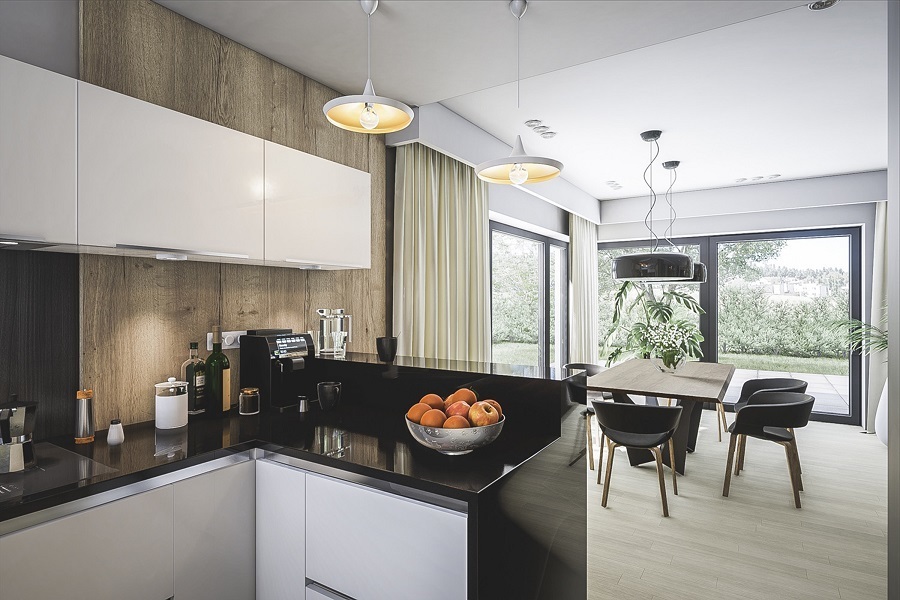 We're seeing subtle wall texture as a growing trend as the texture gives an entirely different appeal to accent walls. If the color coincides with the rest of the room, but the surface is distinct, the place is interesting enough without being overwhelming.
Glass Accent Wall
Discover metallics, mirrors, and glass tiles. You won't apply this treatment to all the walls, but adding some reflective or shiny surfaces can be the perfect technique for a modern accent wall.
Continue reading: