Last updated on August 13, 2023
Where do you put a microwave in the kitchen? Here are the best ideas and alternatives for microwave shelves, stands, hutches, and more. Read on!
► Our top choice: Microwave Stand with a Drawer
When it comes to the microwave in the kitchen it's usually an afterthought. Indeed, it's not the most attractive appliance in a room, and with all the movement of healthy eating and lifestyle, it's not the best gadget to feature either. But it has to be there and we do use it sometimes. The best idea for a microwave stand then is one that lets it blend in seamlessly.
The cabinet hutch is just one of the many examples you can use for your microwave stand and there are still many options to consider. We have more here.
What's Inside
Where to Put the Microwave?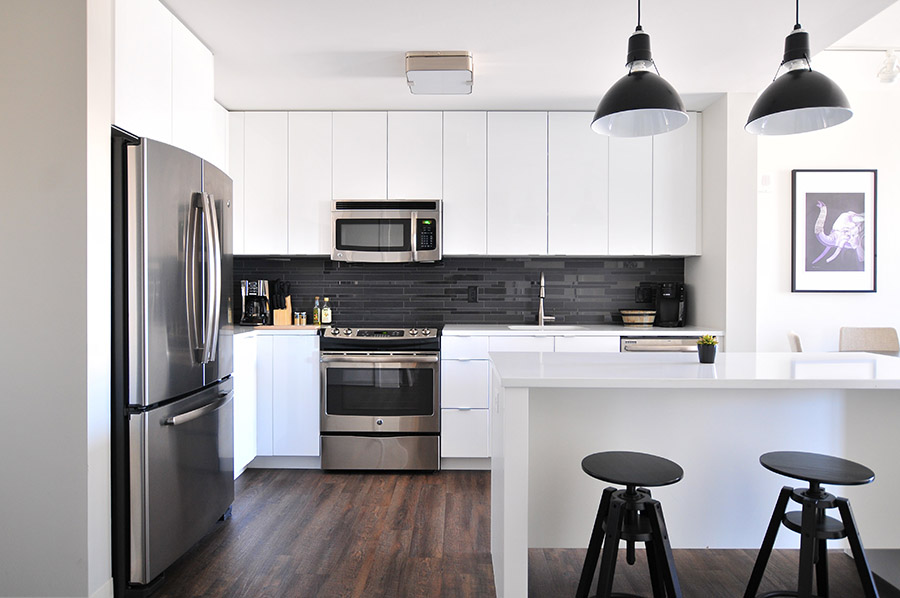 You can put your microwave in different places aside from the usual counter space. It can be on an upper or lower shelf, over the range, with a trim kit, in the wall, and even in drawers or cabinets. There's plenty of options out there, you just to be creative and keen on looking out for spaces.
Basically we've narrowed down the list to 3 categories:
All of these have options on how to either hide or display the microwave – whatever way you choose to go. We do recommend to blend it into your kitchen design.
Microwave Stand
A microwave stand is a common alternative when you don't have enough space to put your microwave on. It also adds additional shelves and storage for extra items you might have and depending on the design, it can complement the whole kitchen.
Microwave Cart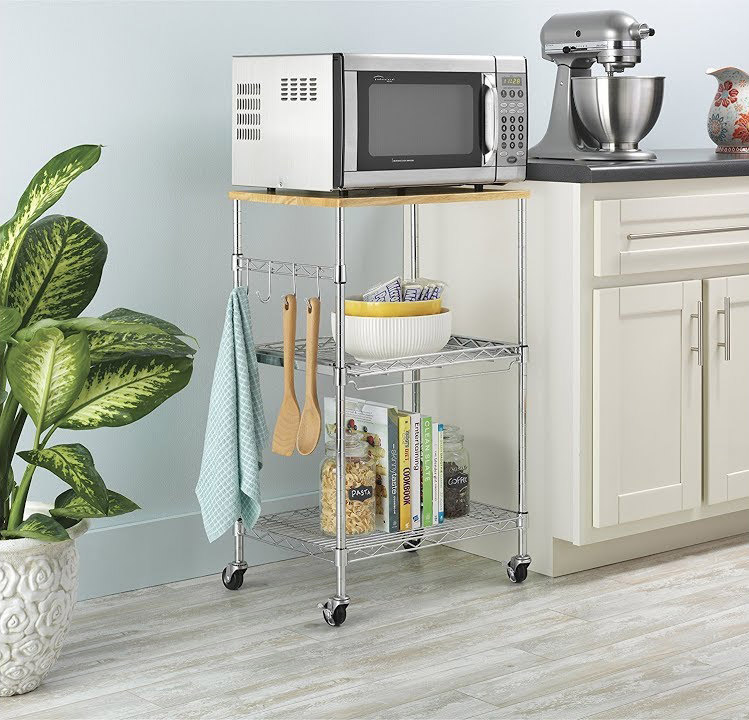 A microwave cart is almost the same as the stand except that it is portable. It has wheels to move around to but offers the same benefits as a stand like extra storage and shelves. Since it's portable, you can move it to the right place to match something in the kitchen.
Microwave Cart with Storage
Microwave carts are versatile because they don't just let you keep your microwave on it but also has storage options like drawers and small cabinets. It saves a ton of space for keeping kitchen materials.
Microwave Stand with Storage
Kitchen stand adds functionality because you can put your microwave on it but has the option to have shelves underneath or a combination of drawers or cabinets. Some of them even have upper cabinets for more storage.
Metal Microwave Stand
A metal microwave stand might be a bit more expensive than regular ones but it's also more durable and can last for a long time. It's also modern looking that complements a classic or modern style of kitchen.
Rolling Microwave Cart
A rolling microwave cart isn't just for microwave because some of them can have extra functionalities like a pull out cutting board and storage space underneath. It can hold out kitchen utensils too like knives.
Microwave Stand with a Drawer
We pick this ideas as the best on this list. Even though it's hard to pinpoint just one idea for something like this, we stick to the notion that the microwave has to blend in. Such a stand successfully hides it from immediate view and it provides convenient extra storage for your kitchen work triangle.
A great contemporary stand for a microwave, this type of furniture usually has open storage on the top while cabinets and drawers at the bottom. The microwave is usually in the middle and provides plenty of portability and functionality.
Wrought Iron Microwave Stand
Wrought iron stand for microwave gives an exquisite look to any room and this is what it can provide to your kitchen. They usually have open shelves for different kinds of items to display but perfect for a microwave.
DIY Microwave Stand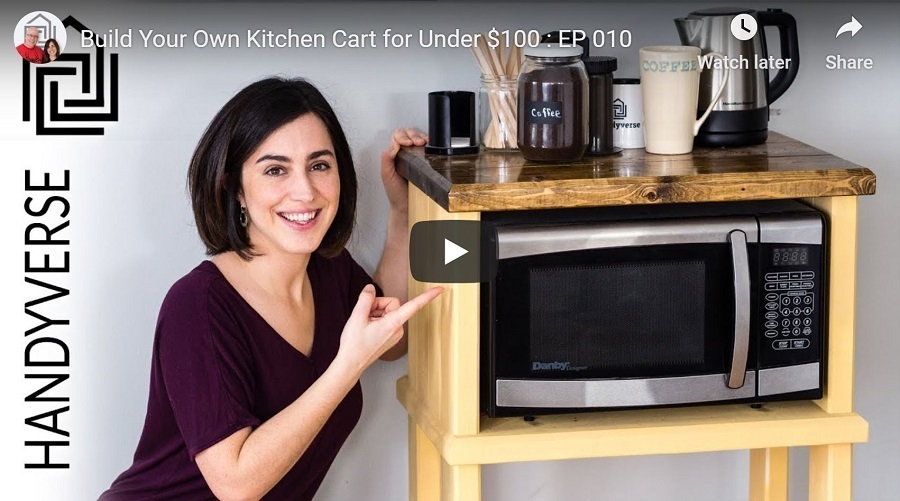 If you got the skills and creativity, why not do a microwave stand on your own right? You get to design what it looks like and add the functionalities that you like, you can even add wheels for portability.
Microwave Cabinet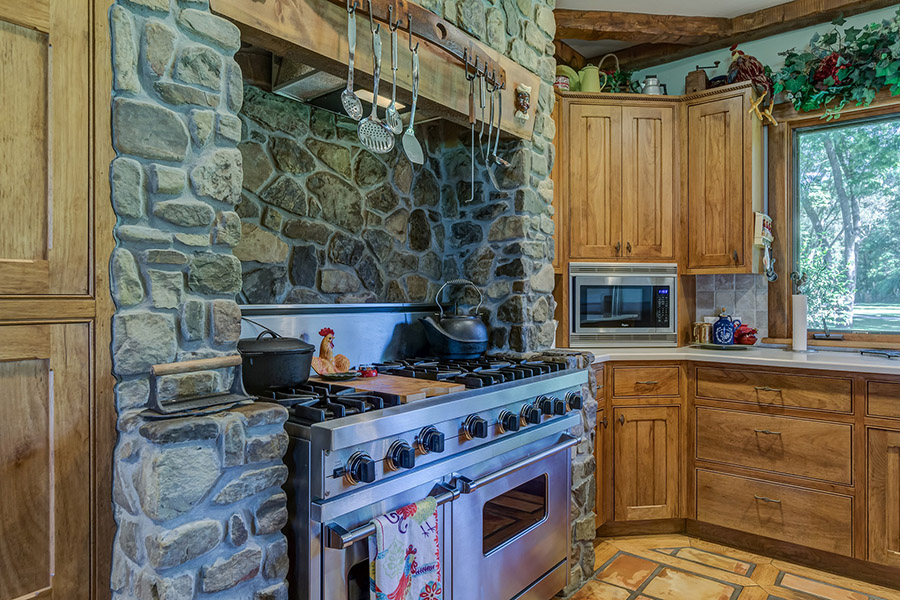 A cabinet is something where you can store essentials but it can be used for your microwave too. By doing this, you can also hide your microwave inside the cabinet when not in use. It can be inside, above, or under the cabinet.
Microwave Hutch
A hutch may not seem the best idea but it's still a better alternative than nothing. It doesn't just give space for the microwave but plenty of storage options for other things as well. It has plenty of drawers or cabinets that can accommodate many things.
Kitchen Microwave Cabinet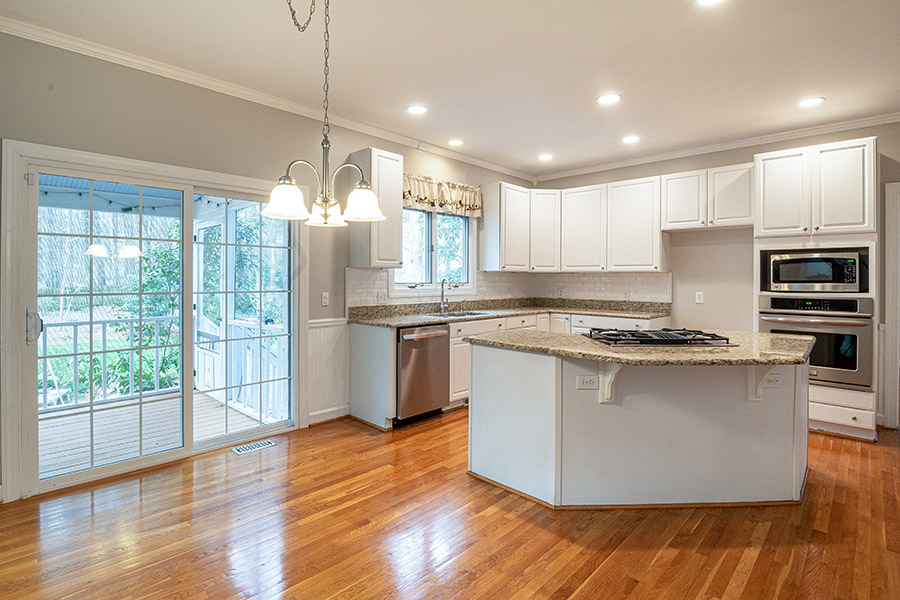 The kitchen cabinet is a good place to put your microwave into. Not only that they're classic looking and complements the entire kitchen but also offer plenty of storage and capabilities. It is usually made together with the kitchen so there's no extra cost.
Microwave Shelf Cabinet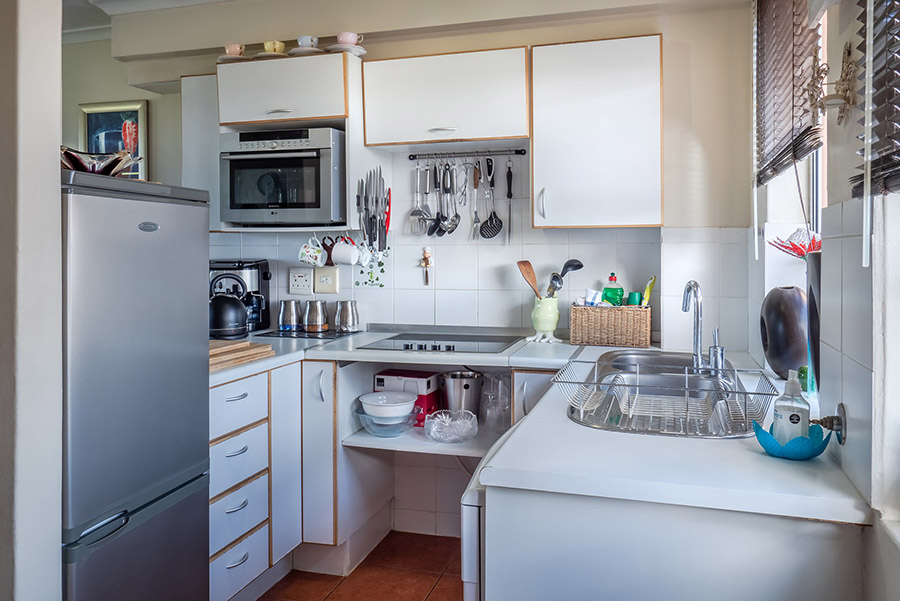 Shelf cabinet is also available for a microwave to put to. They can't be close like a cabinet but it can be fit in tight spaces, even just having the right size for the microwave is enough. It adds aesthetic to space itself as well.
Kitchen Island with Microwave
A kitchen island is a very functional tool in the kitchen and it can be made into something the microwave can be put on to. It's a great addition to the island's functionality and makes it more aesthetic and classic looking.
Continue reading: