Last updated on September 22, 2023
The retro style is very much alive in the interior design. Top designers turn to it for inspiration and adding a flair to interiors. Here's how.
The Retro style perfectly combines modern elements with the aesthetics of the baroque and with the furniture that comes from the last century's '60s. The rooms furnished in retro style are functional and aesthetic.
The retro style does not have a standard model, but can be created according to the designer's or client's imagination. It is characterized by boldness, light, and specific color. In fact, the colors used are always in contrast, alternating from black to yellow. In arrangements, you recognize it by oval shaped tables, interesting decorations, and many other pieces of furniture with a curved shape.
What's Inside
The Characteristics of Retro Design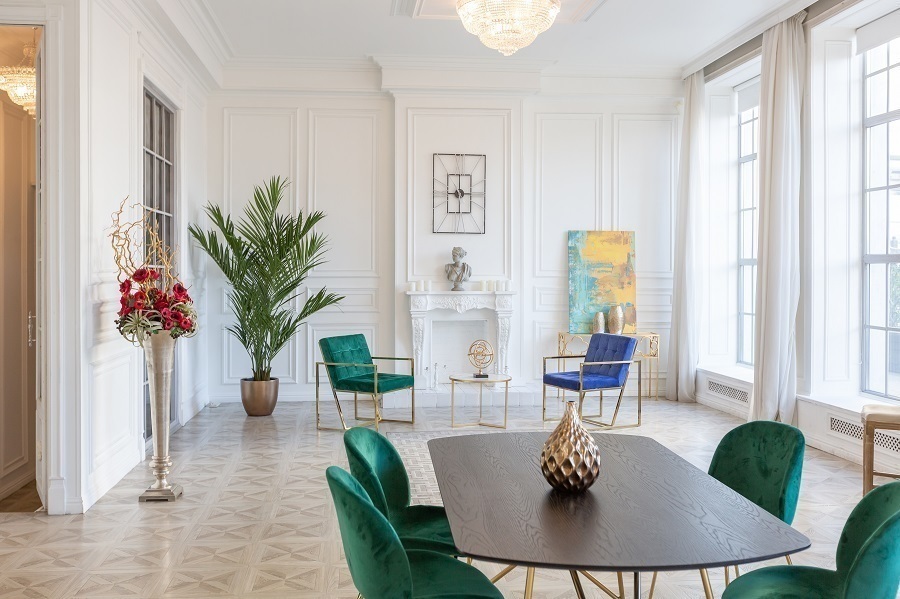 Unusual furniture with a smooth shape and shiny surface;
Colorful prints on textiles, wallpaper, or upholstery;
All types of metallic, glass, wooden, or even plastic materials;
Vivid colors in various combinations with neutral shades;
Both static and mobile furniture.
Indeed, the retro style showcased in this type of homes is a literal combination of a handful of decades and styles. This term is usually placed in texts and articles describing an interior design that represents a mixture of details, furniture and other decor, forming a style strongly influenced by the past. Moreover, even if the general meaning of retro makes almost any past era seem a part of this style, we believe the style must be truly attributed to the description of all that showcases the interior style of homes of the last 30-40 years.
The traditional details and features of the retro style have been generally influenced by the imes after WWII, the '60s, when the surviving young generation tried to transmit values of love, freedom and peace by all available means. Of course the 50s are quite far away from the modern people of today, and so, the 80s and 90s become retro these days.
Moreover, the vintage and retro styles are often confused and that happens for a reason – because they have a lot in common. Both styles have similar sources of inspiration and use common elements aesthetically expressing the same values ​​or close aesthetic values.
The real retro style usually has a feeling of positivity and happiness, with vivid colors, fun designs and a general feeling of "freedom". It is not simple, easy and minimalistic in the retro style. Opposite to this, it is big, loaded and certainly "a little crazy". Now, how could one integrate this retro style into their place? Here are some tips on details you should take into consideration when choosing this style of decoration.
Retro Colors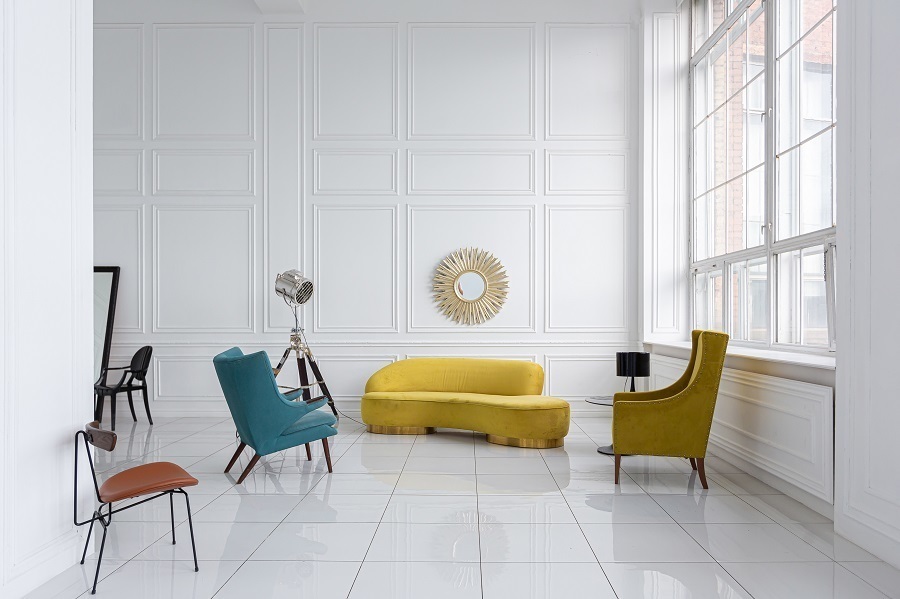 Retro means using specific colors and shades of red, green, mint blue, orange, white or black.
The chromatics that characterize this unusual style include a funky mix of shades. These color combinations can be placed in any room, but look best in the living, kitchen or bedroom. Here the colors yellow, blue, red and green cooperate perfectly with a background of achromatic shades. In your guest room, you can use an impact rug, a few armchairs upholstered in bright colors, you can opt for a cheap plastic or metal furniture with an upholstered seat.
Yellow can be used for a sofa, chairs, armchairs, or even for kitchen furniture. It is important to alternate colors for a playful effect. And if you need more, you can paint a wall in the colors mentioned above.
The emblematic feature of the dining rooms of the 60's is the all-used, classy mint shade on the fronts of pieces of furniture or equipment (refrigerator, stove, etc.). In addition to the shade of mint, you can use other saturated colors (red or orange) on other surfaces – doors, glass frames or certain parts of the walls. Light blue is another great shade often used in this type of interior design, offering a feeling of peace and quiet.
Cursive Lines and Clarity of Form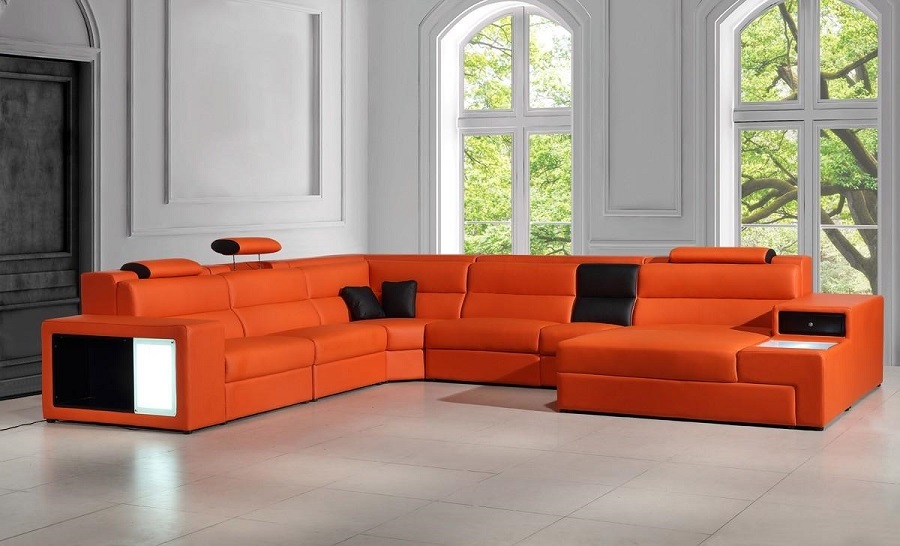 You will not find any such thing as minimalistic furniture in a retro home. These places are filled with objects that, at first glance, are incompatible. In fact, you will come to find they are all quite useful, ergonomic and comfortable. The shapes are generally fluid and leave room for colors to express the personality of the owners.
To find such furniture models you can on the NY furniture Outlets, which provides a wide specter of retro style pieces.
Less Common Materials for Furniture Pieces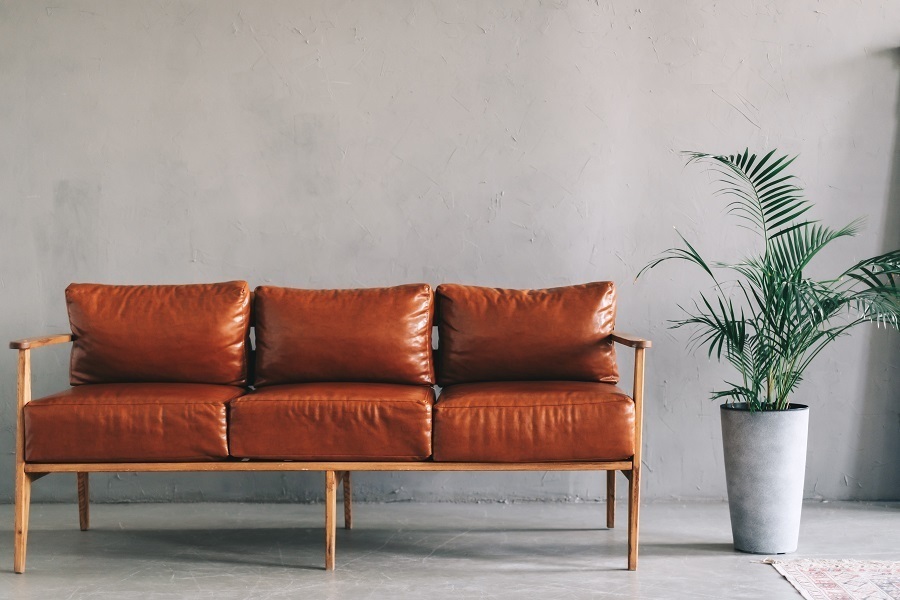 The furniture that fits this unusual style should also have an abstract feel, and every piece should be struggling to be in the spotlight as the focal point of the room. The sofas are wide and long, with colored accent pillows for an additional splash of color. Unusual materials were started being used in the 80s to produce furniture: rubber, plastic, glass, etc. As in those times, plastic is ubiquitous in the production of chairs, tables, lampshades or lamp holders, and others.
Surprising Details – the Soul of Retro Style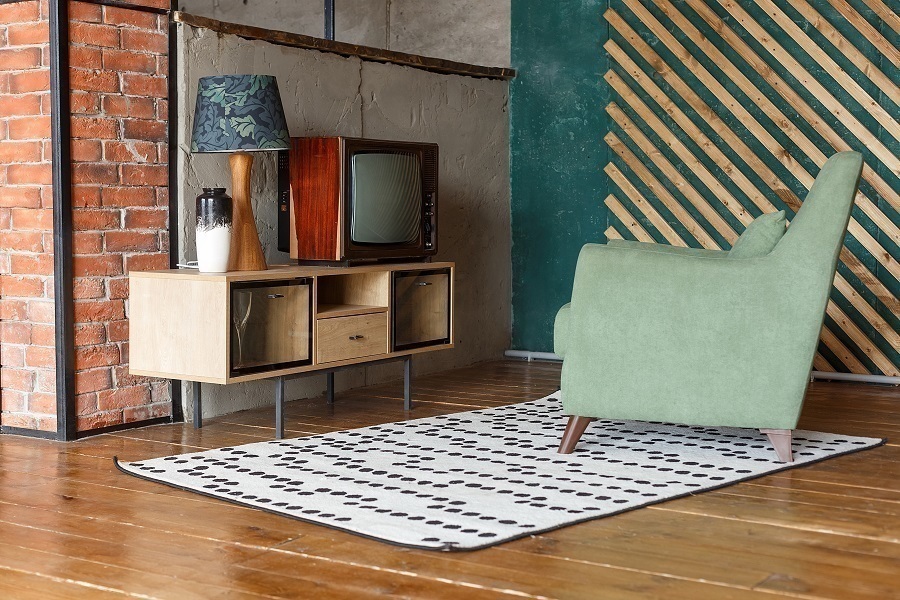 The main idea for retro-style homes was to create a cozy and cheerful, lively atmosphere, so people tried to fill the house with unusual and bright objects, as well as a huge amount of books.
The interior could contain fuzzy carpets thrown in a mess, door beads, lava lamps, skate tables and kitchen chairs. The spectacular decorations are characteristic of the retro style, and the small furniture is no exception to the rule.
The retro style expresses a joy of life, accordingly transmitted through combinations of vivid colors, sometimes quite strong and spectacular, along with synthetic materials that represent technological progress, plus natural materials.
The fluid shapes of the various pieces of furniture create a warm and welcoming atmosphere, fading to a certain extent the very strong color combinations.
In retro arrangements, the spaces must be generous to give the decoration objects a chance to breathe and manifest. Retro style is also the hippie style of the and 70s, in which it is found almost entirely.
Continue reading: