Last updated on August 13, 2023
Use these design ideas to revamp your garage and make it a more functional and stylish area of your home. Read on!
A functional garage is a great addition to your household and with the right design ideas, you can transform your outdated space into a modern and stylish space.
There are plenty of ways to achieve an impressive look for your home's most neglected room, so look over these essential tips. Read on for some great design ideas that will help take your garage from drab to fab!
What's Inside
A Modernized Entrance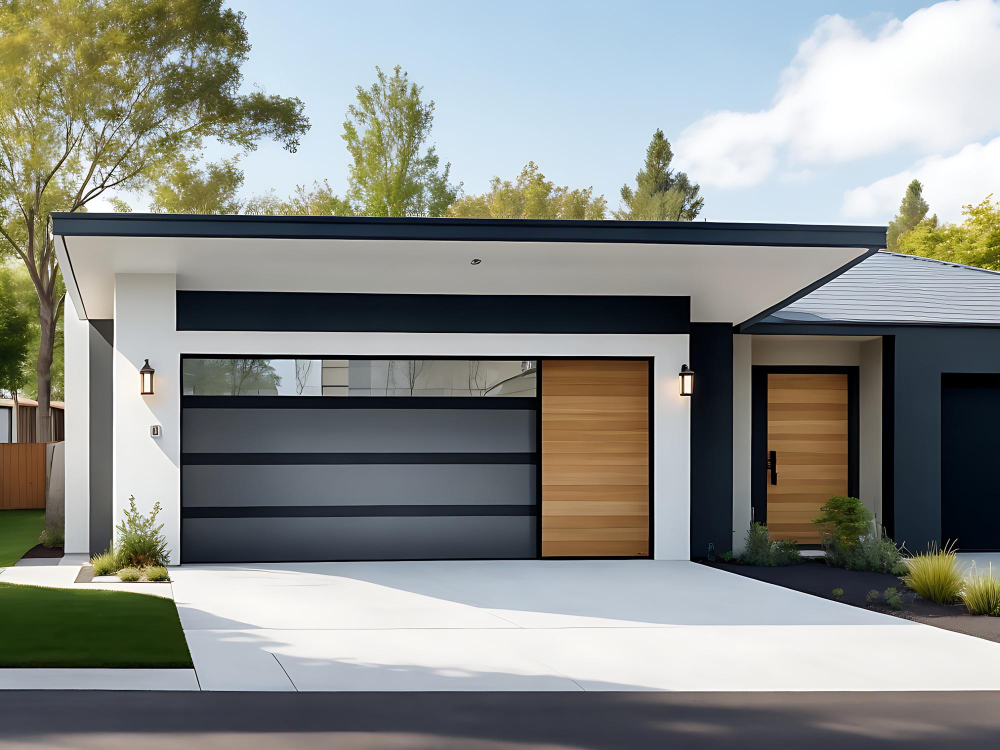 A modernized entrance to a garage will make it easier to get in and out of it quickly and safely. The people working at DoorsDirect.com know how much time people waste when entering or leaving their homes because of some outdated features which indicate that improvements are in order.
For example, having an automatic door opener allows you to open the door with just one push of a button. This way, you don't have to worry about having a key or remembering codes when entering your garage.
Additionally, motion sensor lighting installed at the entrance helps light up the space when entering or leaving so you can see better during nighttime hours. By having these features, it makes it easier for everyone who uses the garage – from kids coming home from school to adults arriving home from work – making it much more convenient for all!
Functional Workbench Area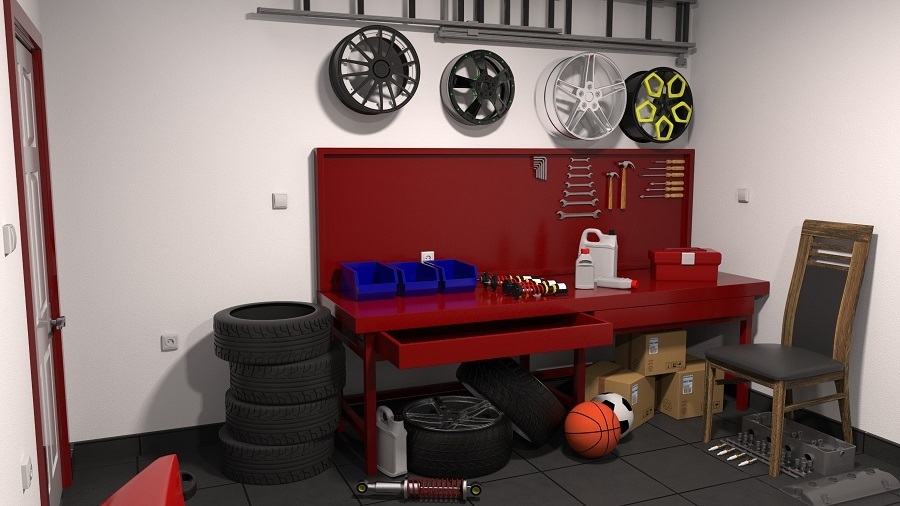 A functional workbench area in your garage will help you do more things. You can use it to sort and organize tools, like hammers and screwdrivers. It also gives you a space to put items that need repair or maintenance. When you have a workbench, it's easier to find the things you need when working on projects around the house.
Having an organized workspace can also save time when cleaning up after projects. With everything in its place, it's easier to clean up quickly so you can get back to other activities. Plus, having a functional workbench area makes your garage look nicer because all of your tools are neat and tidy instead of lying around on the floor or stuffed into drawers and cupboards.
Efficient Storage Solutions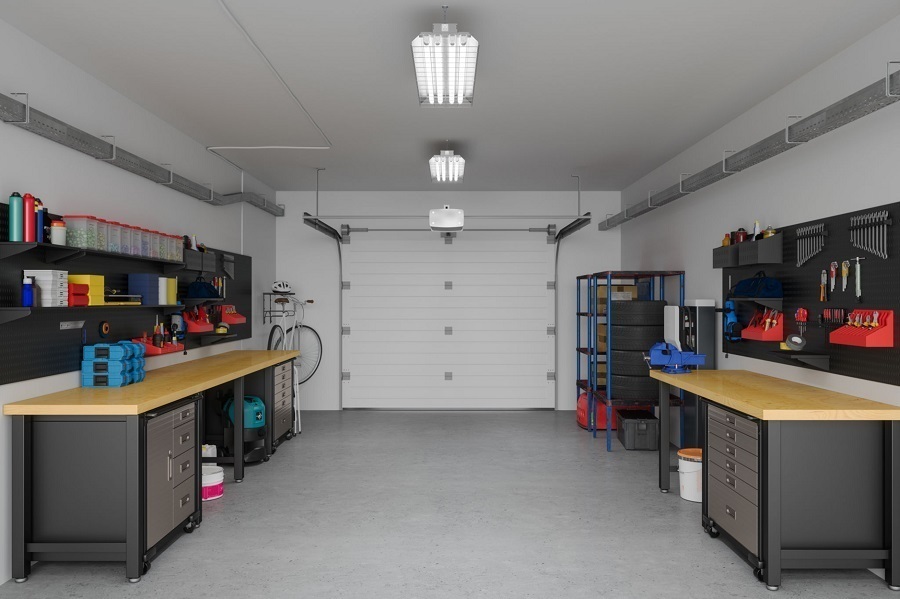 Efficient storage solutions can help make the garage look neat and organized. You also have plenty of options for these, like the following:
wall-mounted shelving units
overhead storage racks
pegboards
Slatwall systems
stackable storage bins
magnetic tool strips
hanging racks and hooks
cabinets and drawers
rolling carts and workstations
shoe racks and cubbies
By using some of these additions to store items in the garage, you can easily find what you need without having to search through a cluttered mess. This will also help create more space in the garage by organizing items that would otherwise take up too much room.
Good Lighting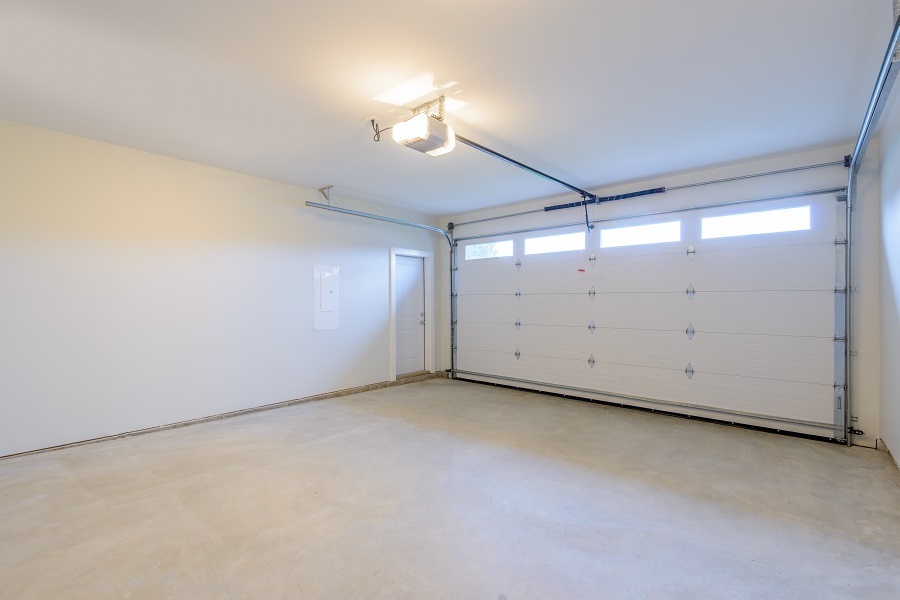 Improved light fixtures will allow you to see more clearly what you are doing so that you don't make mistakes or have to struggle with tasks. It also helps keep the space safe, as you can better spot any potential hazards or tripping risks. Good lighting also makes the space look brighter and more inviting, which can be great for those who spend lots of time working on projects in their garage.
One of the best ways to improve lighting in a garage is to install brighter overhead lights. Not only will this make it easier to see what you're doing, but it can also help reduce shadows and glare from other sources of light like sunlight or lamps. If you don't have enough space for overhead lights, then use task lighting such as LED strip lights or wall-mounted recessed lights.
Stylish Design Accents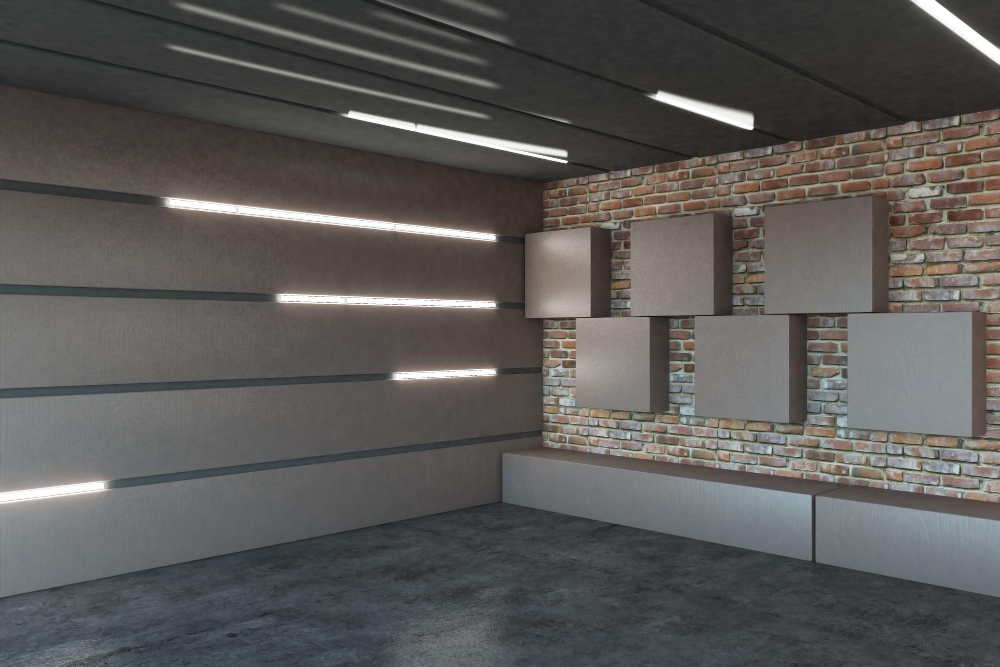 Garages are often overlooked when it comes to home design. But with the right accents, this space can become a functional and attractive part of your home. Stylish design accents can help improve a garage by adding both visual and functional elements.
For example, adding colorful epoxy flooring to the garage can give it an appealing look and also make it easier to clean. Wall-mounted storage shelves or cabinets are great for organizing tools and supplies in an orderly fashion. These shelves come in various sizes, colors, and materials that you can choose from to match your existing decor.
Concrete Flooring
Concrete is durable and easy to clean, making it perfect for use in garages where there may be spills or other messes. Additionally, it offers better insulation than other types of flooring, helping keep the garage warm during cold weather and cool during hot weather.
Finally, concrete can be stained or painted which provides an opportunity to customize the look of your garage space.
Installing this flooring solution can also be relatively inexpensive compared to other types of floors. It requires minimal maintenance after installation making it a great option for those who want a quality surface that will last for years with minimal care.
With the right design ideas, you can transform your outdated garage into a modern and stylish space. Consider adding motion sensor lighting at the entrance for convenience, setting up a functional workbench area to organize tools, utilizing efficient storage solutions for tidiness, installing good lighting fixtures for visibility, and incorporating stylish design accents to make it attractive and durable concrete flooring that's easy to clean. All these features will help take your garage from drab to fab!
Continue reading: