Last updated on September 5, 2021
The Nelson Bench is a truly iconic piece of modern furnishing that can completely transform the look of a space, making any area a glossy-magazine worthy shot. These 5 design layout ideas show how great textures, wise furniture selection, and placement appropriate spacing can contribute to a beautiful space. Look at and try these ideas out yourself to be completely satisfied.
What's Inside
Create a Delightful Conversation Area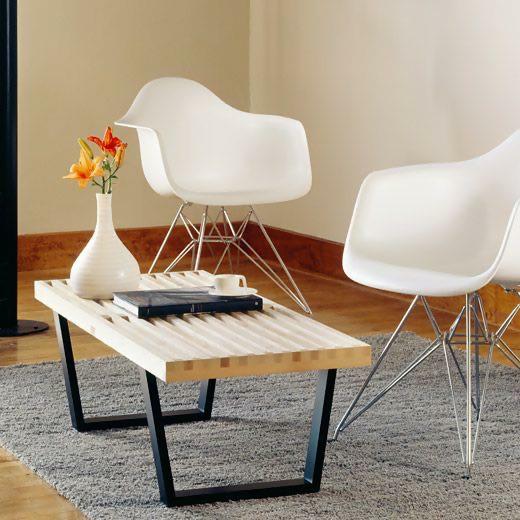 This image features a fantastic interpretation of an intimate conversation area. The use of natural hues in a plank of gorgeous wood and white theme looks absolutely stunning. The table, in this case, forms the core character and essence of the interior space, not just as an addition but as an intrinsic part of the design. It acts as both a focal point and accent piece, natural drawing eyes towards its picturesque and charming appeal. This is a perfect corner to lounge around with a friend and a warm cup of tea. You can clearly see how the beauty of symmetry and the elegance it can bring forth.
Create a Cocoon of Contemporary Beauty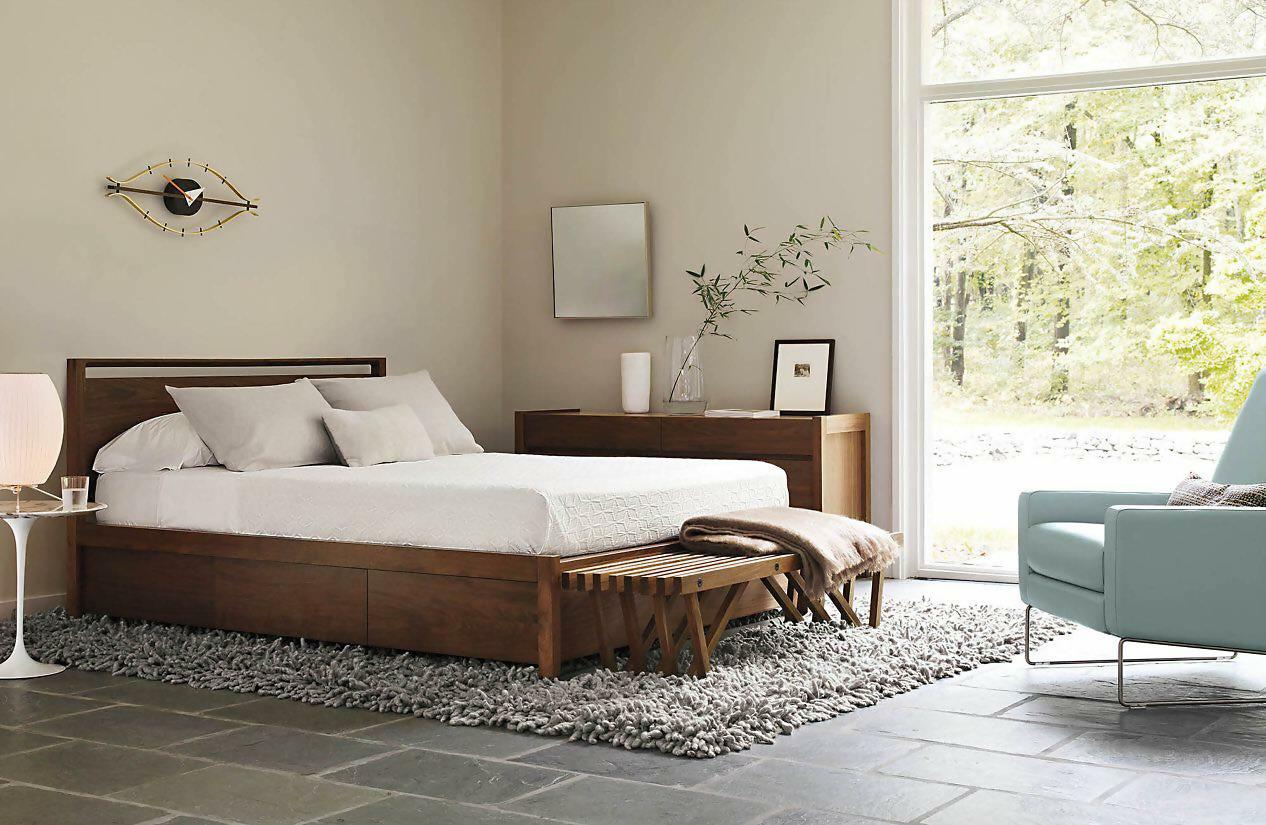 Beautiful, curated craft, art and aesthetic decorations combine with the Nelson Bench to give interest and edginess to this space. There's a certain ethereal feel to bedrooms with smooth walls and tiled or marbled wooden flooring because of the unique architectural lines. It formulates an ideal foundation upon which to place this supporting fixture. Placing it at the edge of the unostentatious and minimalistic bedroom then allows you to embrace the dreamy vibe with romantic materials and light colors. The way the light pours into the room is absolutely divine, automatically casting a soft glow on the furnishings inside. Try not to overwhelm the room with over the top ornaments, rather keep it simple and honest, just as the designer of this bench intended for its purpose to be.
Laid-Back Modern Elegance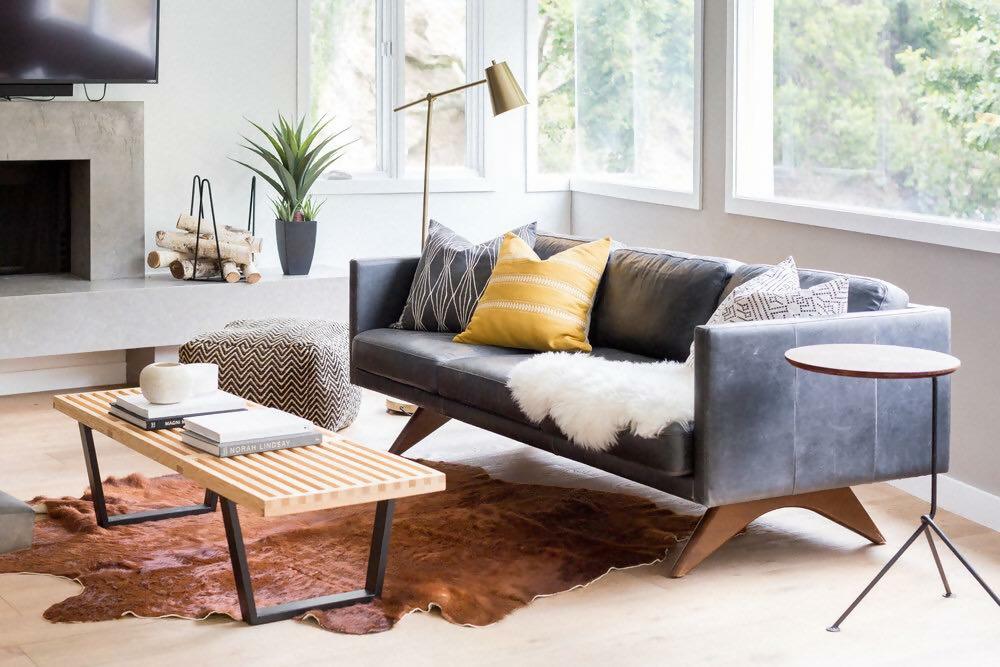 Living rooms are such an important part of your home because it's where you relax and rejuvenate. It is also the best place to host parties and entertain friends and guests, thus such an area is a perfect canvas to paint all over with your own personality. The illustration above is a perfect example of injecting a little bit of yourself into the layout. Seen here is a textured and warm approach to Scandinavian straightforwardness.
Consider the comfy modular pieces like Nelson Bench, which can be shifted around and modified to your needs. You can craft a wonderful focal point by placing the table atop faux-fur rugs, an easy way to compose a room. The use of various lighting sources curates an interesting environment. You can see how the room is fully animated with varying décor elements and ultra-modern furnishings.
A Convenient Reception Area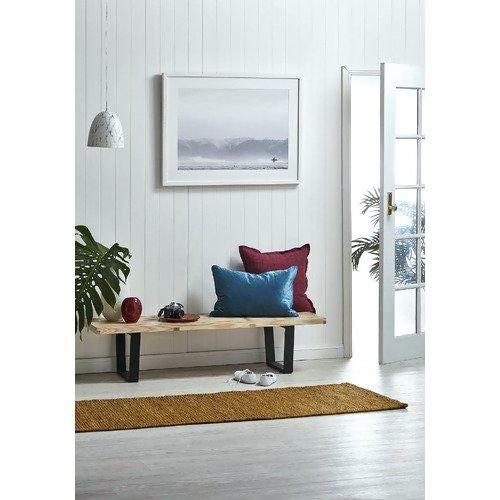 Sometimes all you need to rely on is the humble charisma of Nelson Bench as a statement piece to reflect a serene and modern aesthetic. You can boost the dynamic aura of the setup by including bold-colored pillows and interesting decoration pieces. A large plant in the corner, a tasteful art piece above, and a snug carpet in front all form the perfect boundaries around the table to enhance its basic appeal.
Vintage Mid-century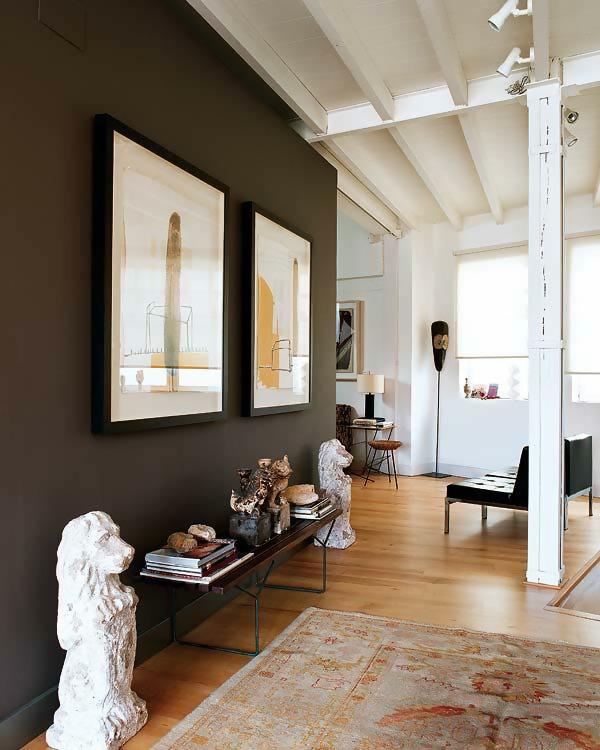 With the Nelson Bench, you have the freedom to travel in and out of different styles and centuries. You can consider mixing it up with artifacts from different eras to create a truly unique space. The warm neutral color of the wall works beautifully well with the mix of vintage-inspired faded floral carpeting and juxtaposition of the bench. The whole aura is very relaxed and inviting. The layers of rich textures and soft color contrast with the ebony frame of the table and thanks a lot to a palette of amusing blacks, clean-lined silhouettes, a layering of textures, and space possesses an embracing sense of modernism.
You can utilize a myriad of ideas to set up this beautiful work of art, but if you ever fail to come up with something you can always refer to these illustrations to get inspired.
Continue reading: