Last updated on September 5, 2021
Haven't figured out where to store your home gym weights yet? Here are a few clever ideas on storing exercise equipment at home. Read on!
Whether you're trying to save money by foregoing a gym membership or just spending more time at home these days, a home gym can be a great way to get a workout in. It might even be the motivation you need to stay consistent with your exercise routines, as it's pretty hard to avoid the gym when you live in it! In this article, we'll discuss some tips for creating a perfect workout atmosphere and storing weights at home.
What's Inside
The Garage Gym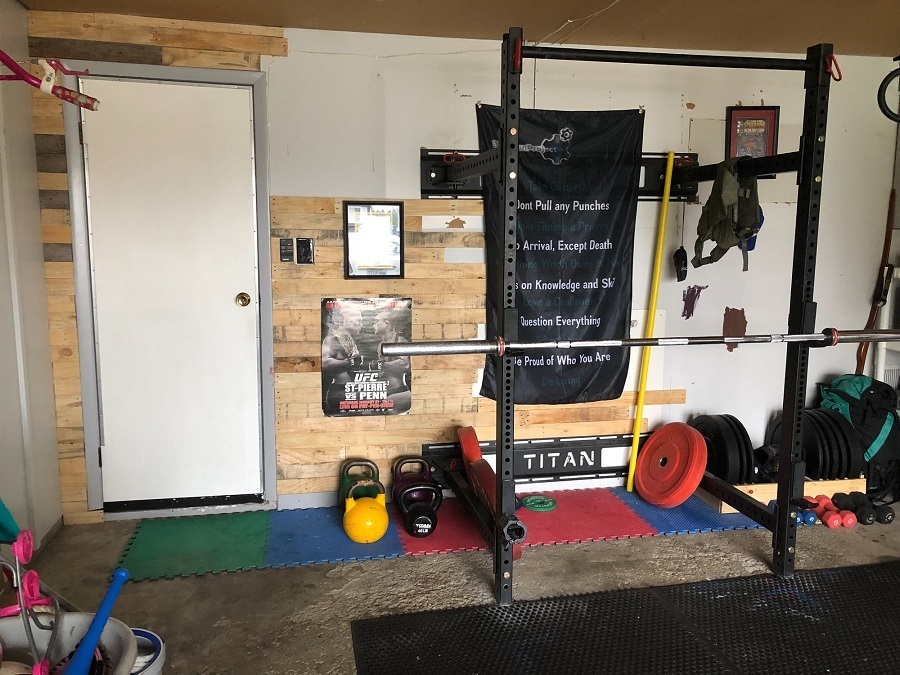 Garage gyms have become popular in recent years, primarily due to their "out of sight" set up within a home. A one stall garage can easily accommodate a treadmill, exercise bike, and weight bench. Lay down some foam tiling, install a television, and put up a few large mirrors, and you've got yourself a home fitness studio that your neighbors will envy.
One of my favorite features of the home garage gym, though, is the temperature flexibility. In the colder months, I can keep the door closed to create an indoor workout environment. In the months with more moderate temperatures, I can open the garage doors and get the sense that I'm workout out outside (while also jogging along to Netflix). And when the temperature outside is just too hot to bear a workout, I can close the doors and plug in my trusty portable air conditioner.
DIY Hand Weight Racks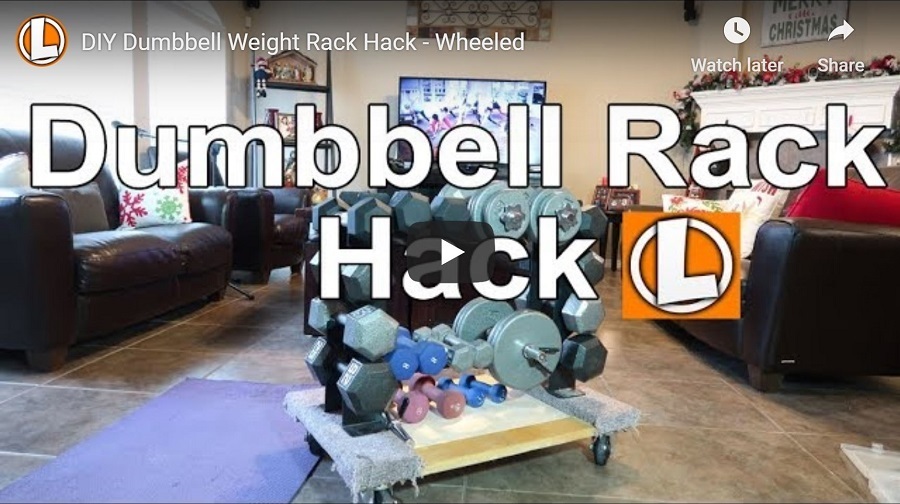 The thing about hand weights and weight plates is that they not only weight a lot, but they can also potentially take up a lot of room. Buying a weight tree or other organizer can become unnecessarily expensive, especially if you've already invested a lot of money in getting your home gym started.
There is a multitude of DIY weight rack ideas online in places such as Pinterest. Many of them can be made for under $20 from start to finish (provided you have a few tools).
My favorite DIY weight rack option comes from LifeHacker. This video shows you how to create a portable weight rack on a furniture dolly that can be easily moved from one area to another. (It's important to note that these dollys are made specifically to hold large amounts of weight, up to 1,000 lbs.) This is especially useful if you don't have a dedicated workout space and need to move your weights to a closet or another room before company comes over. If you'll be parking your new portable gym on hardwood floors often, I would recommend using a protective mat to safeguard the integrity of your floors.
Invest in Space Saving Workout Accessories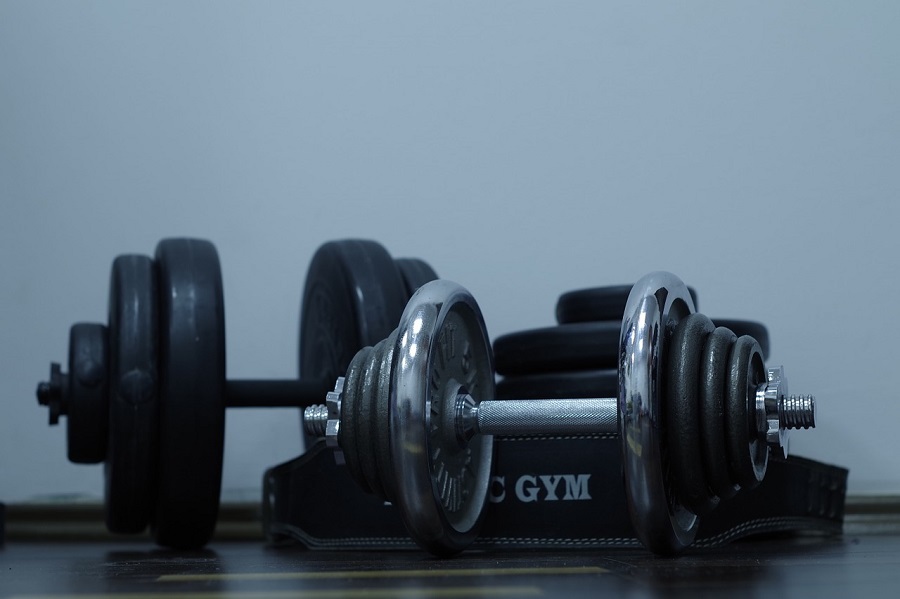 Thankfully, the exercise industry is onboard with the home workout and is always coming up with new ideas on space-saving designs and solutions. From folding treadmills to adjustable dumbbells that use locking mechanisms for you to choose your weight, there is a home solution for you. There are even items that allow you to multitask, like pedal exercisers that conveniently fit below a work desk.
The Hidden Home Gym
The nice thing about smaller workout equipment like hand weights and resistance bands is that they can be sneakily stored out of sight. Here are some of our favorite solutions for the hidden home gym:
Under Furniture: Personally, I work out in my living room the most, so it makes sense to keep my hand weights nearby. For me, having them lined up in order size under my entertainment center allows me to grab what I need without them being in the way of anything else. If guests are coming over, I can conveniently push them back another 4 or 5 inches to make them entirely out of sight.
Storage Ottomans: Whoever invented the storage ottoman deserves a pat on the back. The perfect option for storing my weights and a place to put my feet up? Yes, please!
Decorative Benches: Most modern homes have larger closets, so there's no longer a need to store your winter wardrobe away in a cedar chest. Instead, use these old trunks as a decorative accent to your home (mine acts as a bench in my entryway). The best part? Trunks offer a ton of storage space. You'll be able to store all of your weights, and it's an excellent place for keeping your smelly running shoes too (and maybe a box of deodorizing baking soda).
Wicker Baskets or Cloth Baskets: Decorative baskets are massively popular right now, so it's no surprise when you visit someone, and they have one or more adorning every nook and cranny. They are also a good way to store away weights and workout equipment. My favorite savvy way to hide my exercise weights in plain site is to keep them in a large wicker basket. On top, I keep a folded throw blanket for added decoration. Nobody needs to know it's not just a basket full of blankets!
A Word of Caution
We often get asked, "Can I store my weights on a shelf?" This is a tricky question, with both a yes and no solution. The short answer is yes, you can store your weights on a shelf, provided you do not exceed the shelf's weight limit. Always check with the user manual that came with your shelving unit, and if you're unsure, it's best to ere on the side of caution. Standing shelves like bookshelves and wire rack units will obviously bear a lot more weight than a shelf resting on wall brackets. Exceeding the weight limit can result in broken shelves, tipped over shelving units, and the possibility of your drywall anchors falling out.
Exercise is important to our health, both our physical and mental well-being. And now more than ever, people are eager to workout from home. We hope that this article has provided you with some unique tips and tricks for storing your weights at home, whether it be by creating a dedicated space within your home, a garage gym, or sneakily hiding your gear in plain sight.
Continue reading: