Last updated on August 13, 2023
Since Christmas is fast approaching, you have plenty of time to decorate your lovely home and make it festive as you welcome the yuletide season. It's a good thing that shopping for Christmas decor is made easy online.You won't just get good deals, but also some great ideas on how to make your home stunning for the holiday season.
Here are some helpful tips to achieve a festive-looking home this Christmas:
What's Inside
Keep Your Christmas Decor Neutral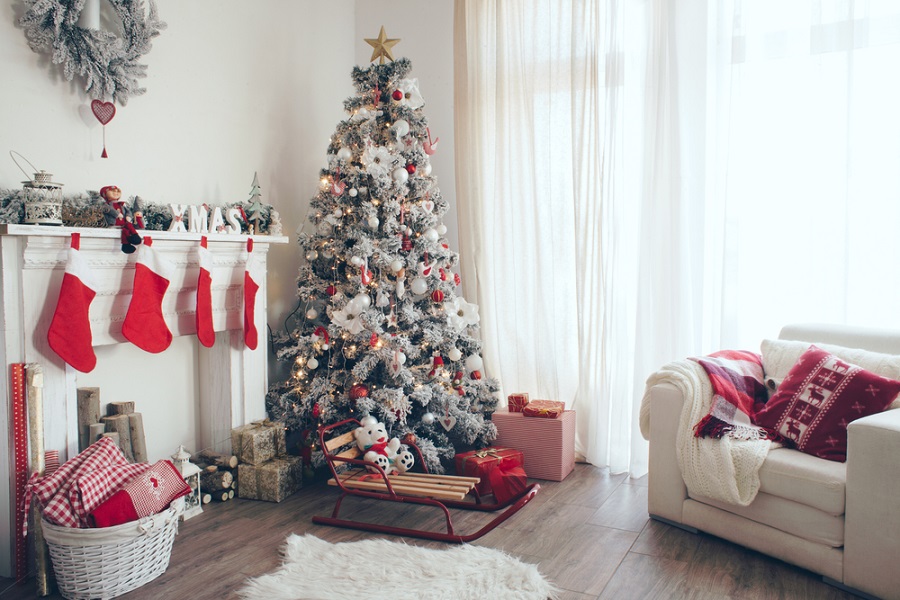 If your house has a lot of intricate details, like a crown and extravagant moldings, it's best to keep your Christmas decorations neutral. You can mix different finishes like champagne, mercury glass, and gold to create an elegant and chic look. Your décors need not be dazzling with colors. Even neutral colors can create a festive atmosphere for your home this holiday season.
Know the Holiday Decor Trends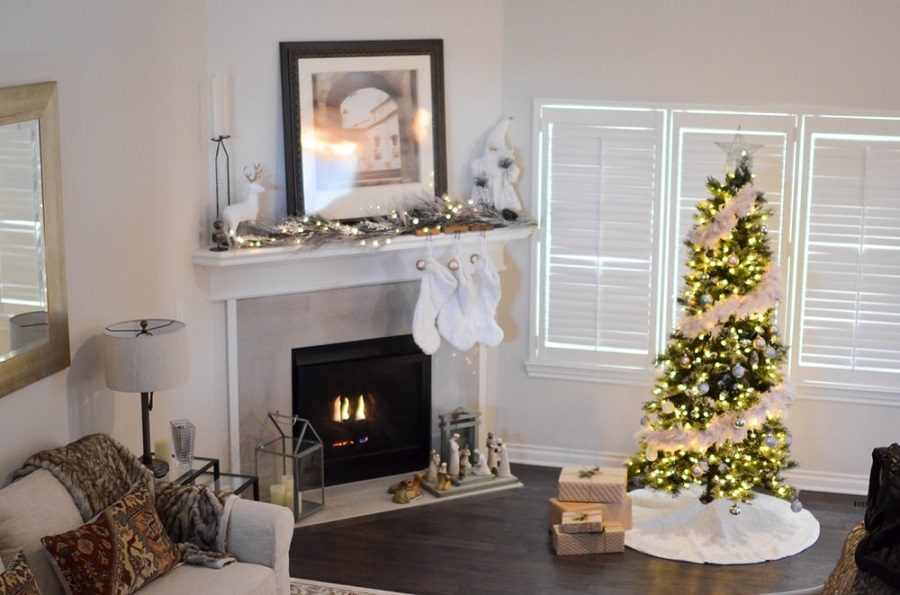 By reading magazines, websites, or watching videos online, you'll easily know the latest holiday decor trends. Get a closer look at unique Christmas trees, such as hanging, wall art, and wood scrap Christmas trees.
Don't hesitate to try something new apart from using real trees. You can think of the best theme for your Christmas home ambiance this year without spending much money. Look for unique and beautiful Christmas tree decorations, such as geometrically shaped décor.
Personalize Your Christmas Decorations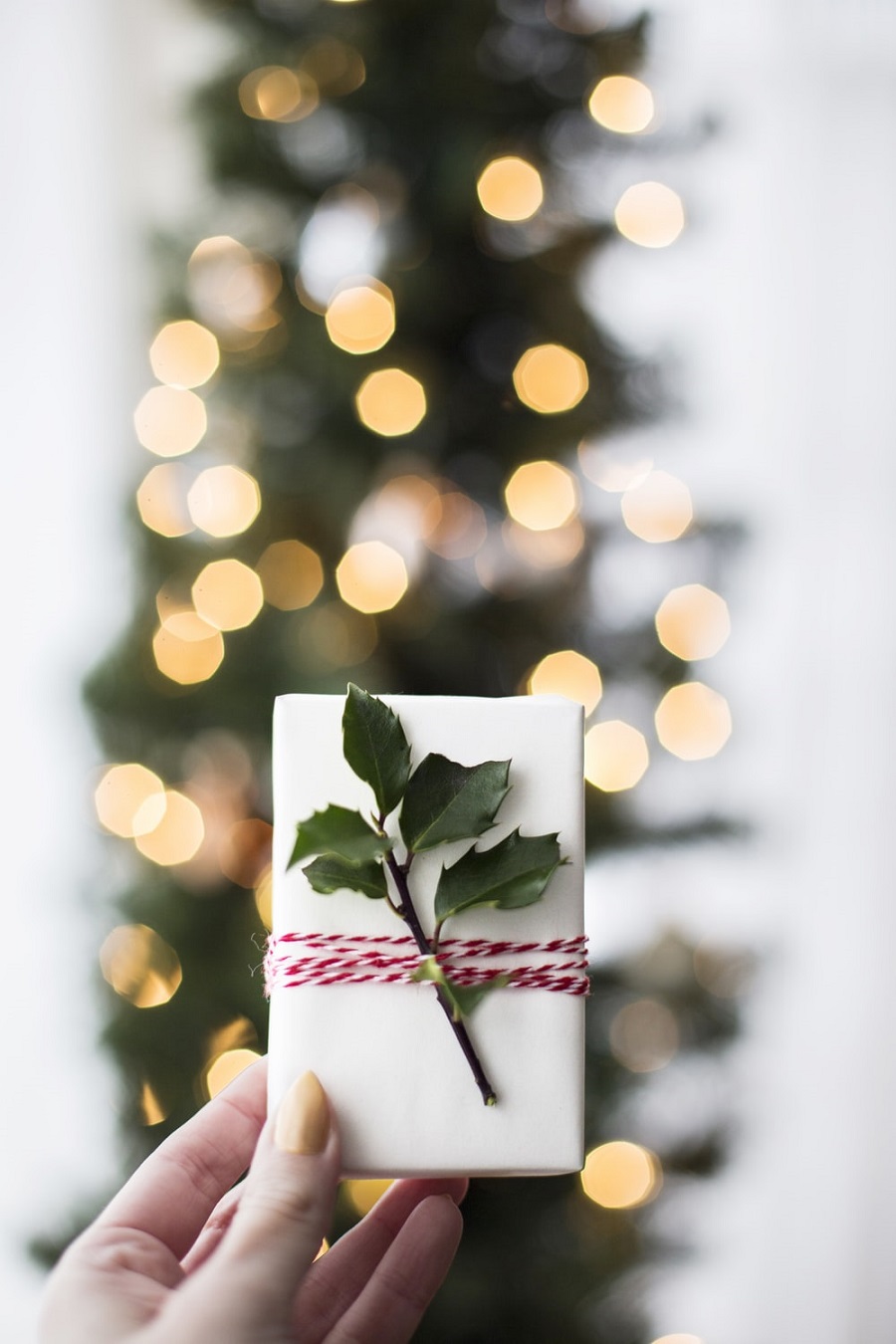 Personalize your favorite space during the holiday season by adding names or tags to Christmas stockings. Also, you can create your own personalized Christmas decor, like DIY wood letters, or by using online graphic design tools.
Resourcefulness comes with personalized Christmas decor. You can experiment with old children's clothes, socks, and other stuff you don't need or use anymore to create wonderful personalized Christmas decor. Just be prepared with a glue gun, stapler, or any bonding or attaching agent to create amazing pieces out of recycled items.
Go Rustic for a Natural Look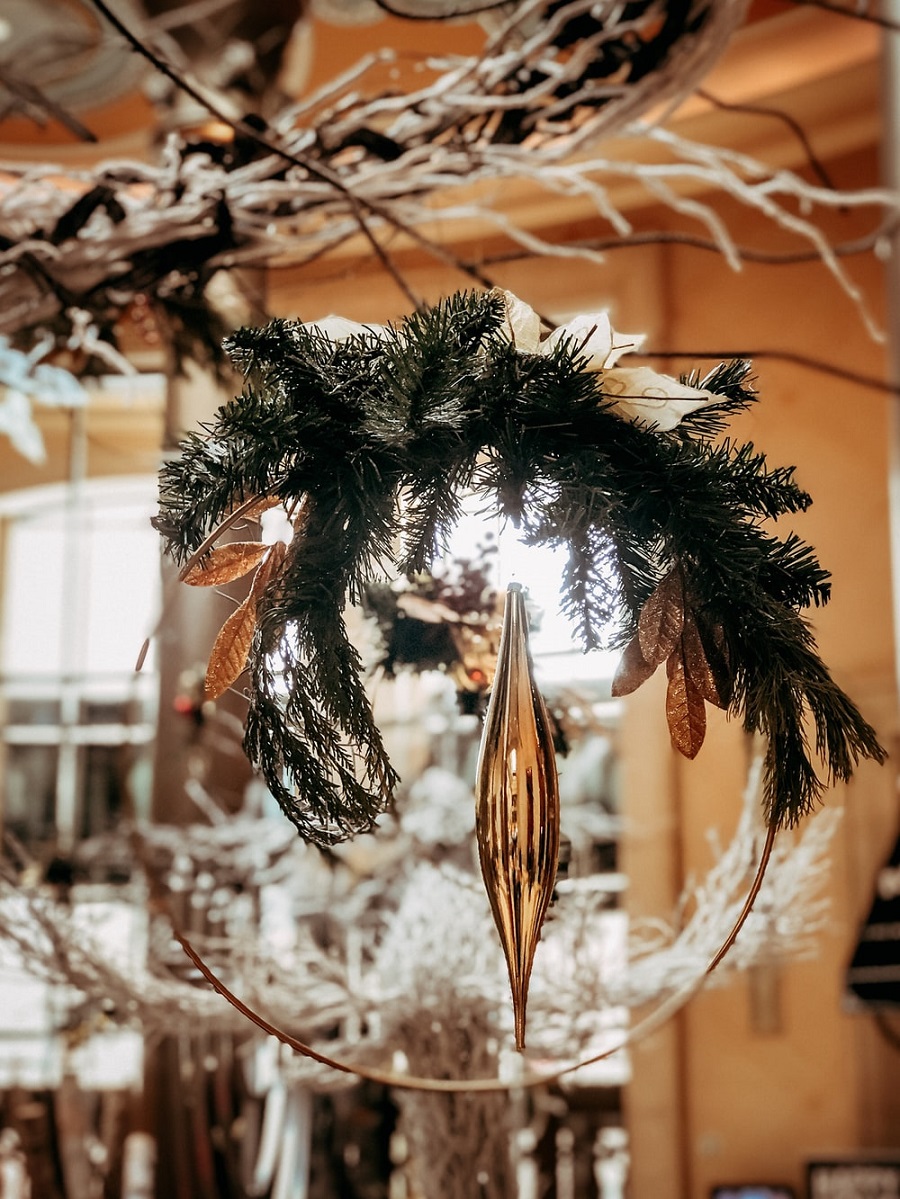 If you want to maintain the rustic aesthetics of your home, you can still incorporate a rustic or natural look by opting for rustic Christmas decor to create a subdued home statement. You can create a rustic and cozy atmosphere with soft fur textures, an array of greenery, and reclaimed wood accents. Top it off with candle-filled lanterns with evergreen to make the space more inviting and warm.
Bring a Golden Glow into Your Home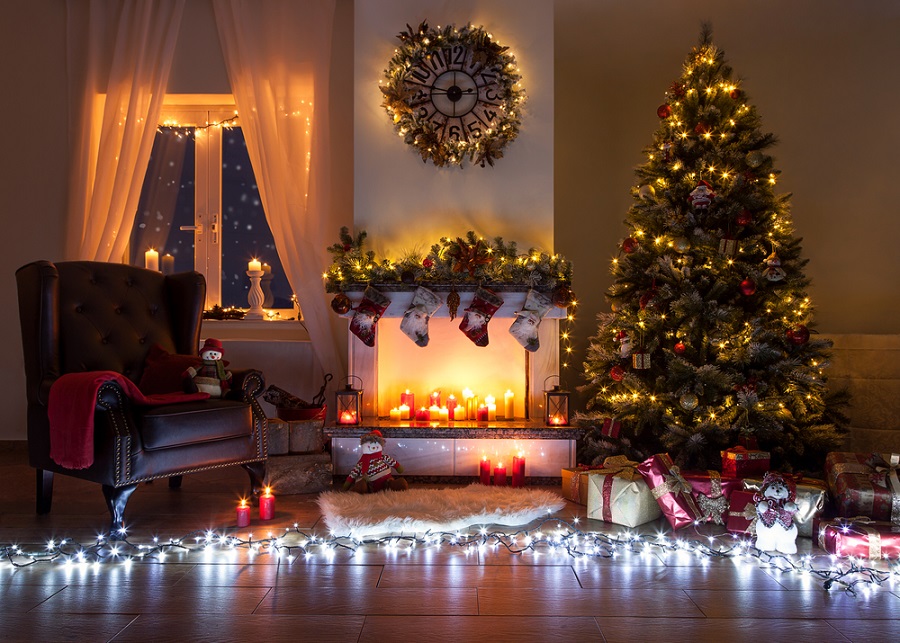 Christmas should be welcomed with a big smile and a beautiful home, so start to create a welcoming ambiance for everyone this holiday season. It's easy and simple to achieve this look by choosing golden lights on your garland, Christmas tree, and more.
In that way, you can set the mood for your family and visitors in preparation for the most festive season of the year. Also, bringing a golden glow into your home also creates a cozy atmosphere. One way to achieve a totally festive home interior is to dress up your dinner table. You can do it with wood chargers, silver candle holders, and a lush garland. Set the table with your finest golden flatware for an elegant and jovial look, perfect for your Instagram or Facebook holiday posts.
Decorate All Nooks and Crannies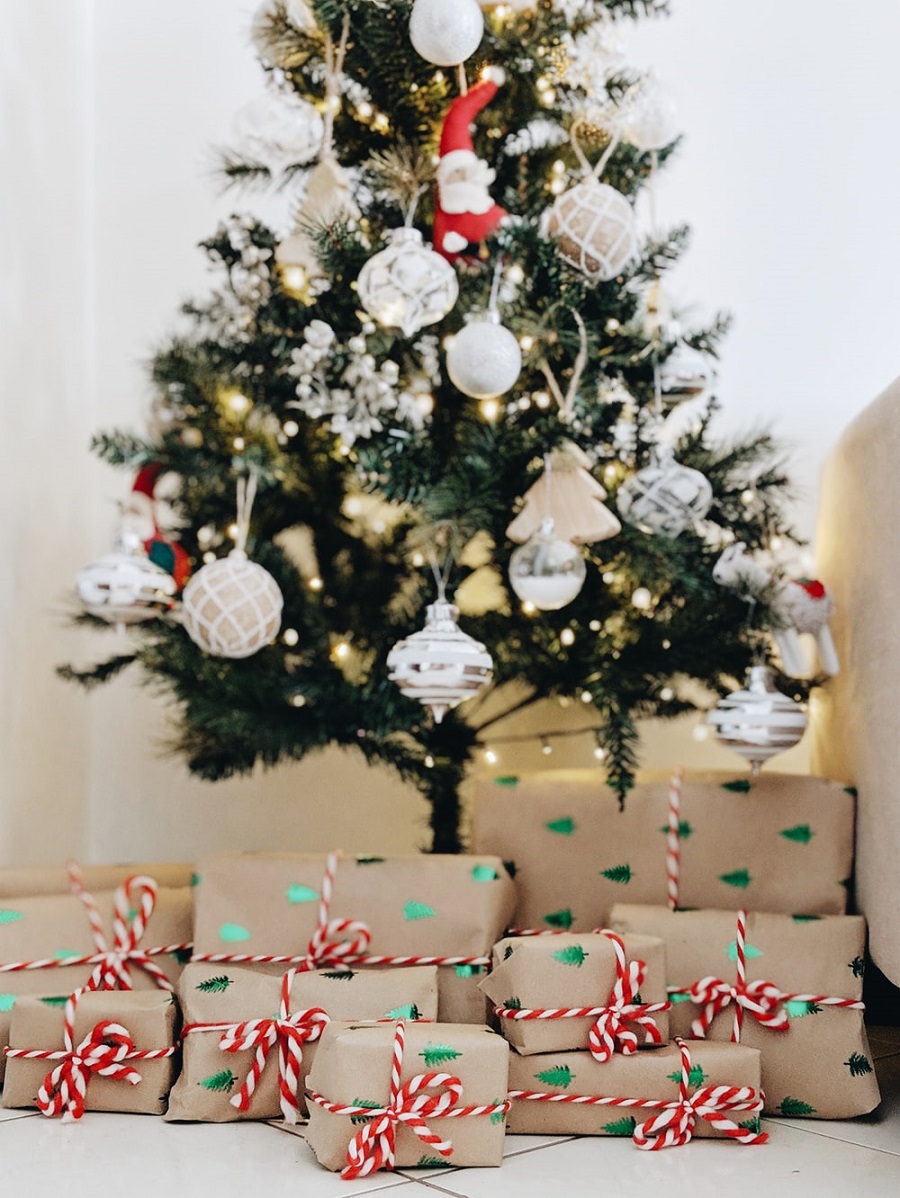 Aside from your living room, you can decorate other parts of the house. Check all nooks and crannies, and also invest in high-quality and gorgeous Christmas decor in these places. If you want a festive look for your home this holiday, go for pine cones, cozy hanging blankets, evergreen clippings, Santa Claus figurines, and any other Christmas decor you like.
While your Christmas decorations are colorful, you can make white as your base color to prevent overwhelming the general look of your home. White walls, fake snow, and white Christmas trees will make your Christmas decor more dazzling.
Use Gifts as Ornaments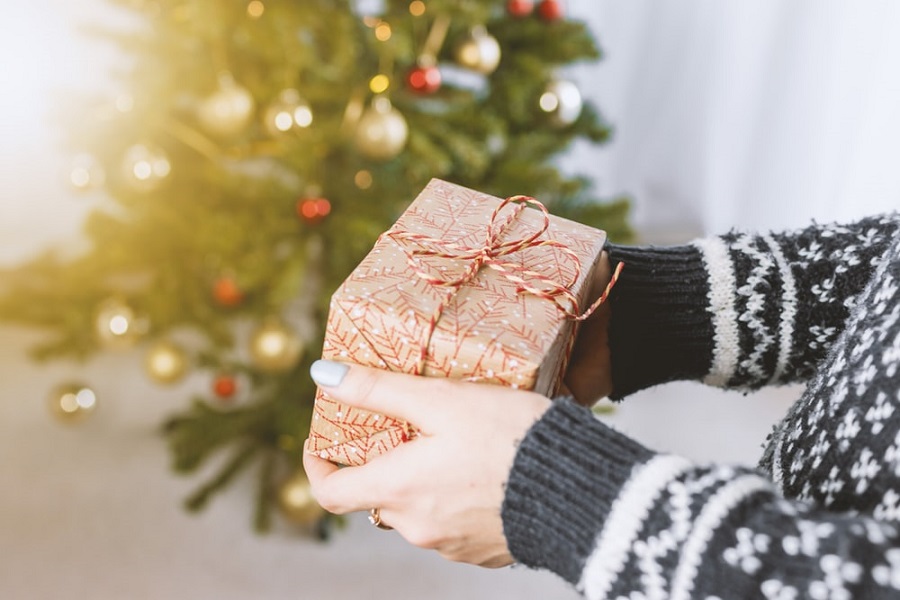 One way to save money on buying Christmas decor is by using presents as your Christmas ornaments. You probably have a handful of gifts for your loved ones, colleagues, bosses, or friends. So, why not wrap them beautifully using colorful and glittery Christmas wrappers and then arrange them in your staircase or open cabinets as ornaments this holiday season? It's a fantastic idea to give your home a festive look while making the recipients of your gifts excited because of the beautiful Christmas wrapper you used.
The Christmas season is the best time to go out of your way and express your creativity and resourcefulness. You probably have a Christmas theme in mind right now that you want to fulfill. Don't be afraid to experiment by applying the tips mentioned above for a happier and more festive Christmas celebration with friends and family.
Continue reading: