Last updated on January 26, 2020
These toy storage ideas will help you solve the problem of keeping the toys of your kids organized and stashed away. Some of the fun ideas will even make the children clean up after themselves. Read on!
You don't think about toys as a problem until you have kids. And with time the problem escalates. Toys can get everywhere all around the house. It goes beyond the kids' room. It starts with the living room, continues to the bedroom, the bathroom, and then you find them in every corner of the house.
Keeping toys stashed away is rarely an option. Your kids need them. Even if it's for 5 minutes, and they move on to the next thing. You know very well how it goes. So how do you solve this problem?
Our solution is making toy storage fun for everyone, kids and adults alike. If it's fun organizing things, then it's yet another game that you will all love doing. Gamification of chores is a genuine way to solve some of your biggest life's conundrums.
What's Inside
How to Organize Toys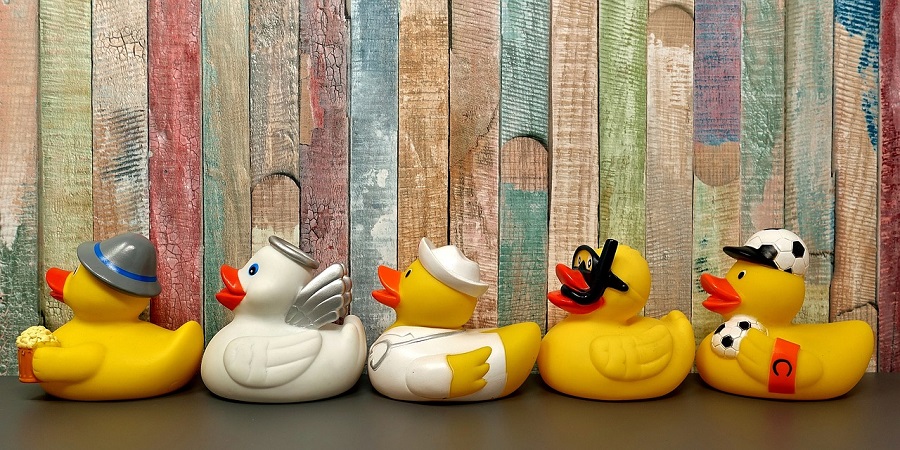 As mentioned in the introduction, we are going to make it fun to organize toys. There are several ways and different items to help you do that. The key is to listen to your kids, finding out what they love, and then giving it to them in the form of toy organization.
Here's what we suggest:
Use colorful storage units.
Use a theme that your kids love and get units that are shaped after their favorite characters.
Each toy needs to have a home. Explain to your kids that every toy needs to get home after playing.
Create toy displays that are fun and interesting. Make it engaging for the kids and a decor feature for you.
Next, we will go through several ideas and storage items that will help you implement these organization guidelines.
Storage Bins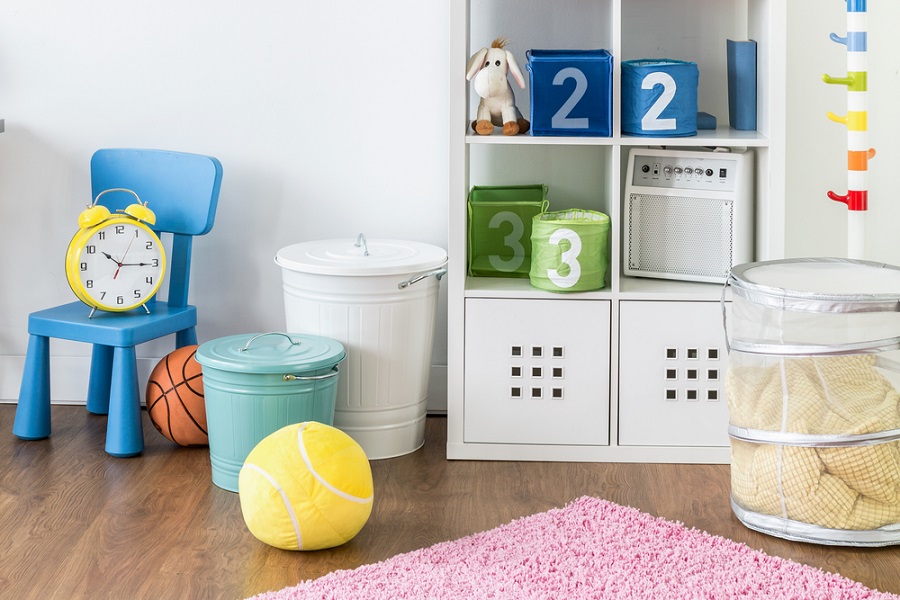 Children's toys can quickly clutter up a house so parents must devise ways to organize all these items. Large plastic bins are ideal for keeping children's toys in one place. The lid prevents spillage and dust build-up. Opt for clear ones if you want to easily identify the contents. Multiple bins can be used to store different types of toys.
Toy Organizer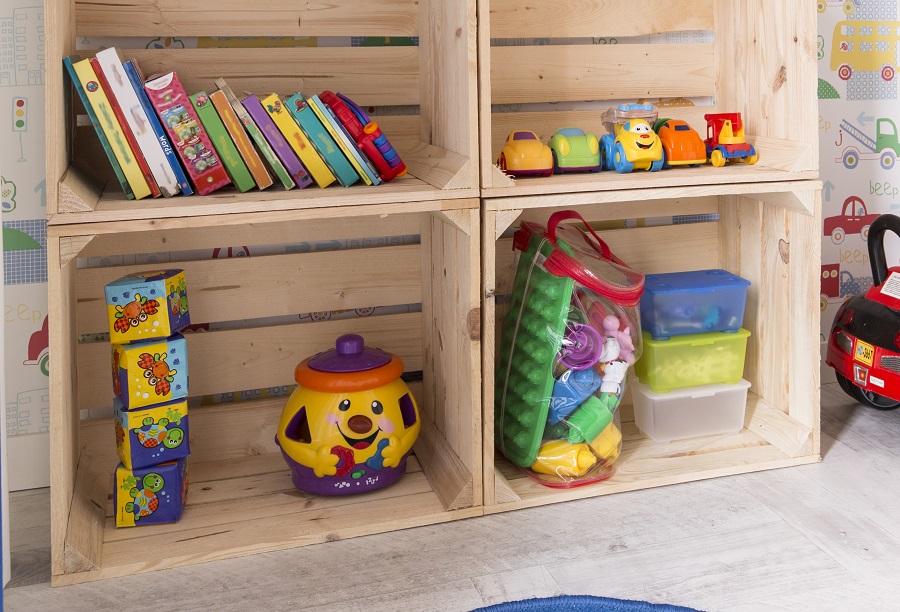 A dedicated toy organizer can help keep playrooms tidy and items easy to spot. This type of storage is good for situations where the toys are small and readily lost. Trays are stacked on inclined shelves to allow quick access for the little ones. Different colors are used to make it easier to segregate.
Shown above: a toy organizer made from organic wood boxes that keep children safe and toys organized.
Lego Storage Ideas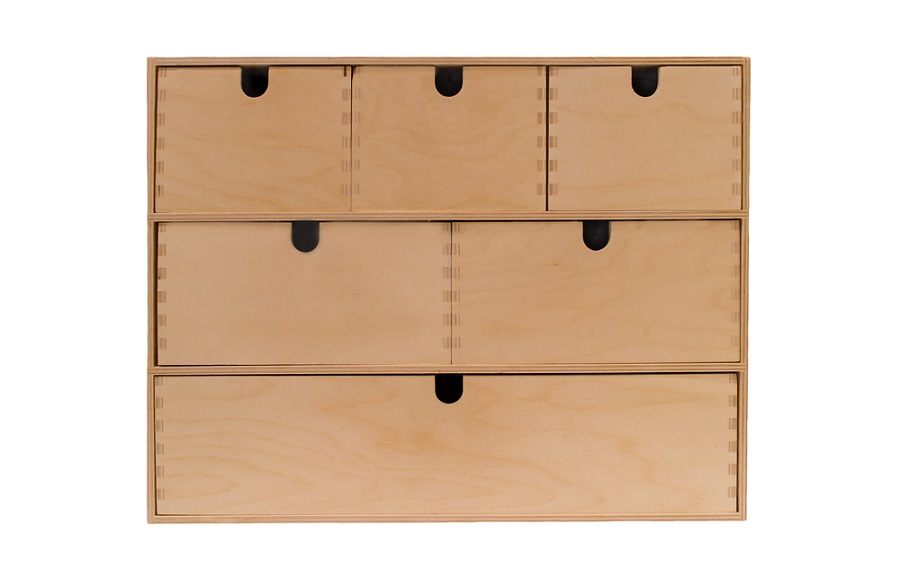 Have you ever stepped on a piece of Lego while walking barefoot? Ouch! The pieces are both puny and plenty. To keep them organized try these ideas:
Cabinet drawers
Zip-up bags
Flip-out drawers
Display cases
Toolboxes
Lined rattan baskets
Several of these may be placed on modular shelves to create a Lego workshop complete with a work desk for assembly.
Shown above: a small wooden cabinet with drawers that make storing Lego pieces easy and accessible for little kids.
Toy Boxes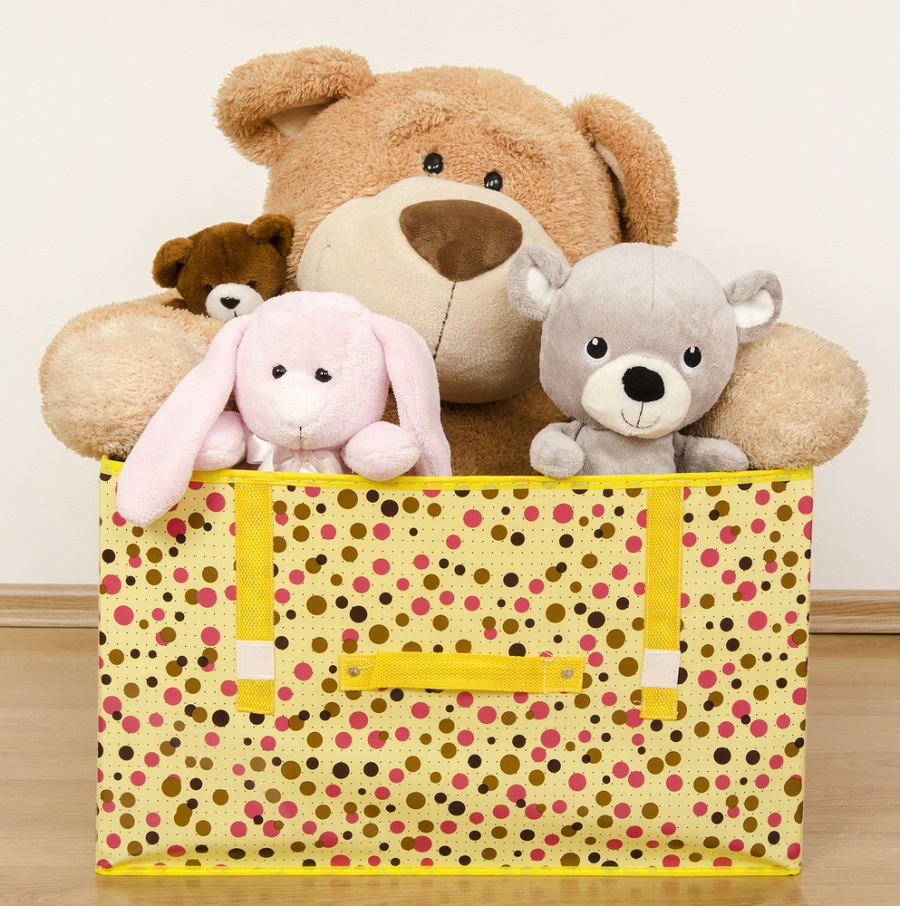 Toy boxes are storage units that often have whimsical colors and shapes to make organizing fun for the kids. For example, they can be designed to look like animals with paint and features. They will encourage clean-ups after playtime.
Board Game Storage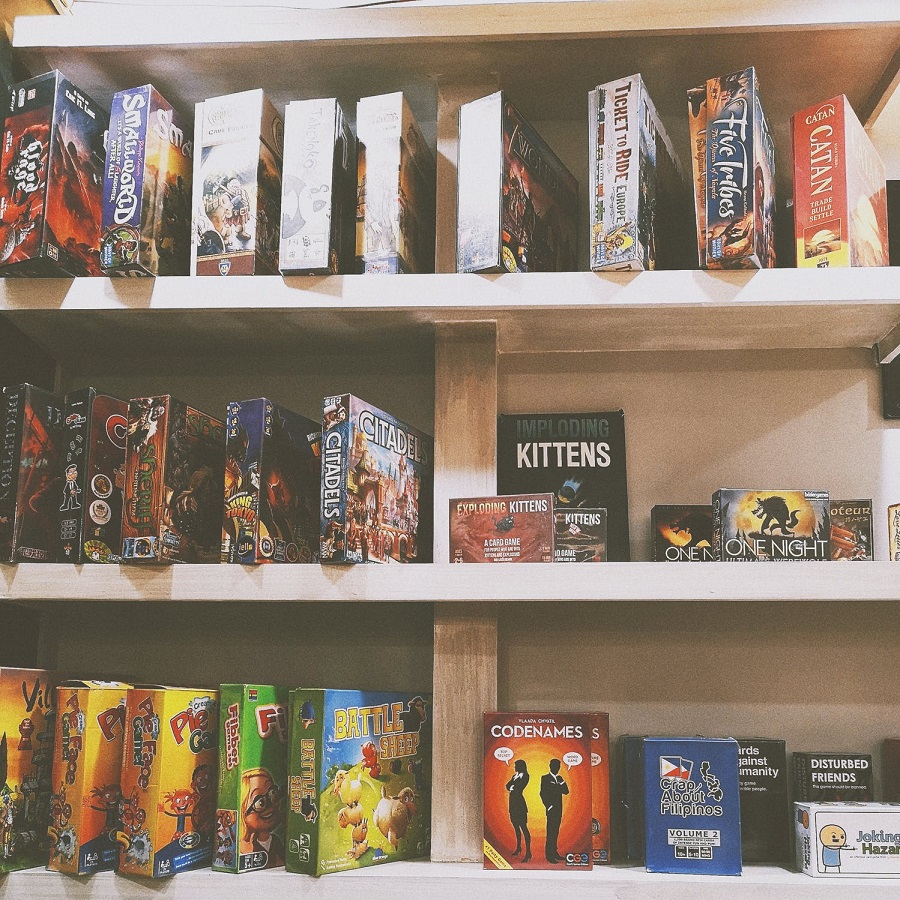 Board games often come in long and thin boxes. Their shape and size make them perfect for regular wooden shelves. They can also be stored in modular metal or plastic shelving. If the kids like to play in the living room, then the coffee table can be turned into a board game depot.
IKEA Toy Storage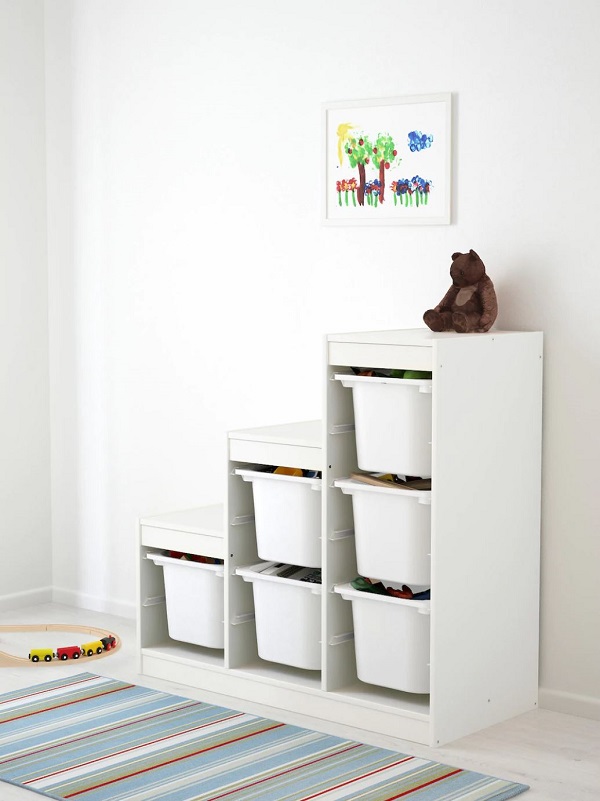 If the kids' toy collection is getting quite big, then it might be time to head over to IKEA for some storage solutions. The options are unsurprisingly minimalist and efficient at relatively affordable prices. You'll find shallow trays and deep bins, fixed and customizable shelving. Benches may have storage space underneath.
Living Room Storage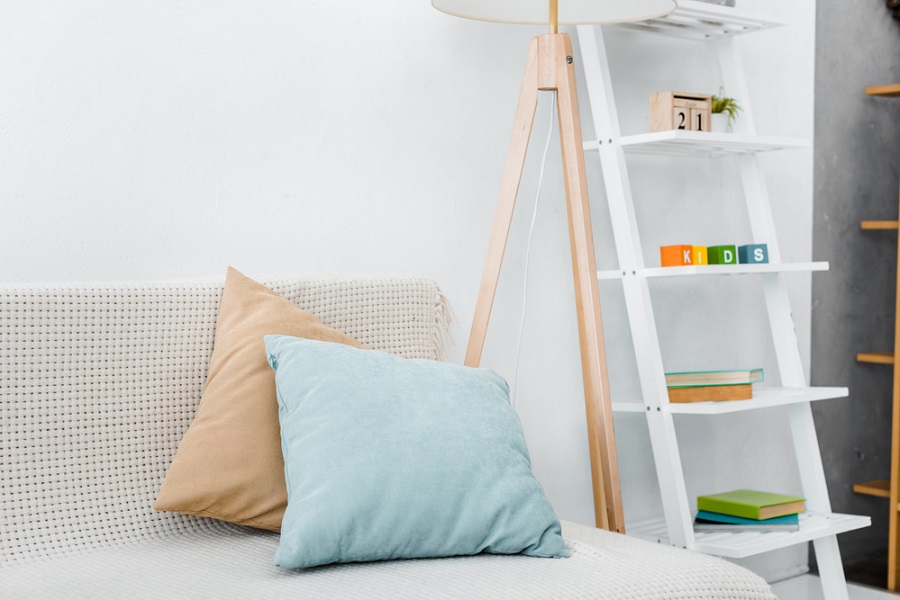 Existing living room furniture can be used to store toys. For example, empty spaces in the TV stand and surrounding shelves can be utilized. The underside of the coffee table and seating will sometimes have storage spaces as well.
DIY Storage Shelves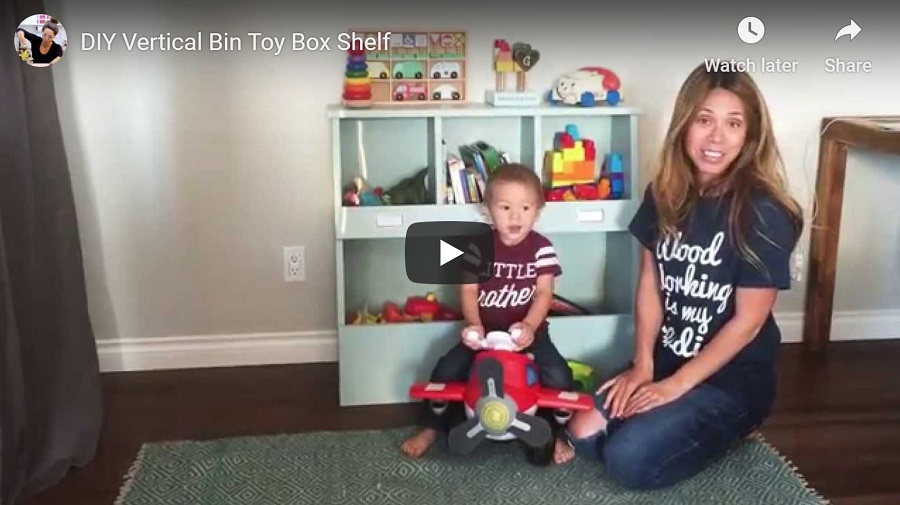 If current storage units are not enough to hold the toys, then consider adding storage shelves on your own. If you have basic tools, then it should be easy to create a frame with 2x2s and use plywood for the layers. You can also purchase metal frames with pre-drilled holes for quick assembly.
Toy Bin
Parents can get a readymade toy bin for the organization. Many of these feature composite wood frames with several rows of metal rods. These are meant to carry bins of the same depth but different widths and colors.
DIY Toy Box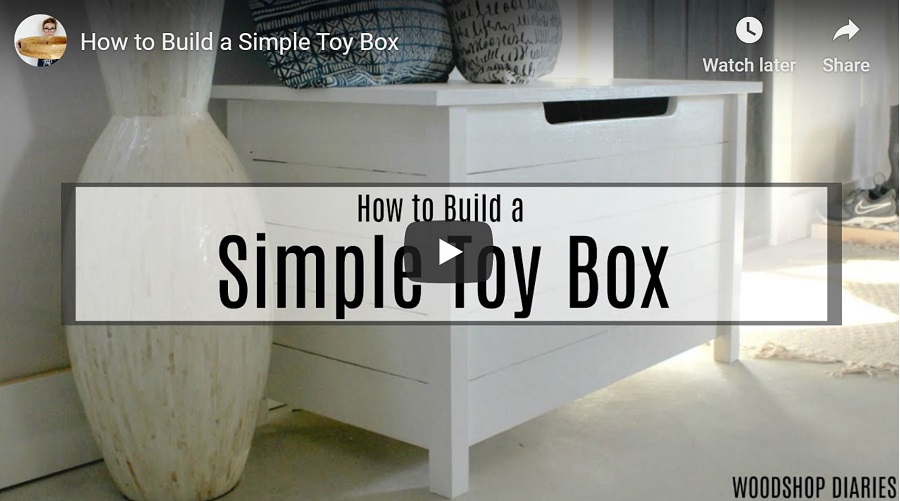 Toys are as valuable as a treasure in children's eyes, so why not give them a DIY toy box that looks like a treasure chest? Make it sturdy enough to double as a bench or a table. Use plywood and 2x4s or reclaimed wood. You could also repurpose old furniture.
Book Storage Ideas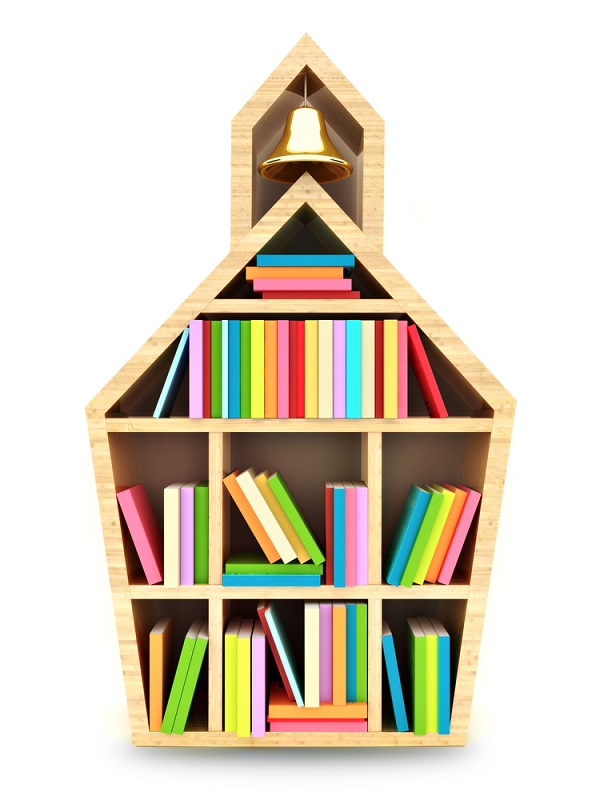 Children's books should be stored neatly after every use. Cube shelves are perfect for this as kids can get their favorites whenever the mood strikes. Too boring? Try some of these ideas:
Thin and light sling bag perched on the wall.
Low magazine and book display cases.
Fun shaped custom kids' bookshelves.
Dress Up Storage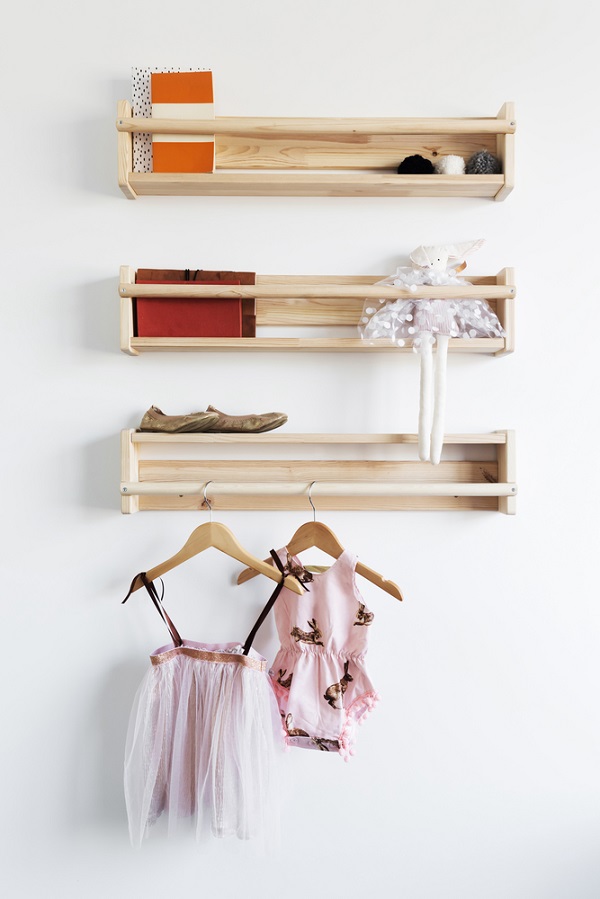 Kids love to dress up and imagine themselves as their favorite characters. These costumes can be stored in tiny cabinets, preferably with a rod where each can be hung. Hooks could also be installed on the walls where the kids can reach them. Accessories may be placed in dedicated boxes.
Playroom Storage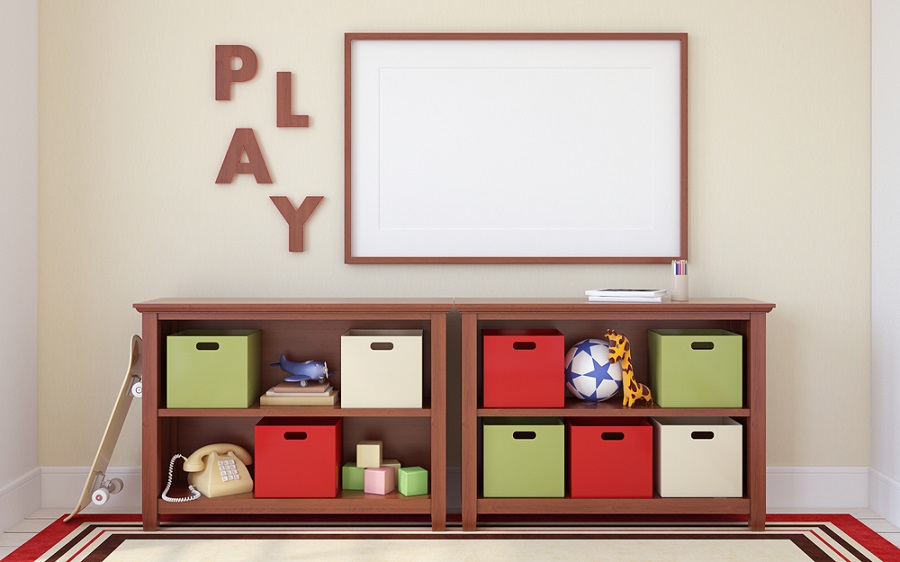 If your kids have their own playroom, you should plan the storage units well. Bare walls can be turned to shelves from floor to ceiling if necessary. In such a case, the most commonly used toys should be placed at the bottom while display items stay at the top.
An alternative is to decorate the wall and use a low storage unit for easy toy access.
Shown above: a well-decorated playroom wall with a toy storage console.
Lego Display Shelves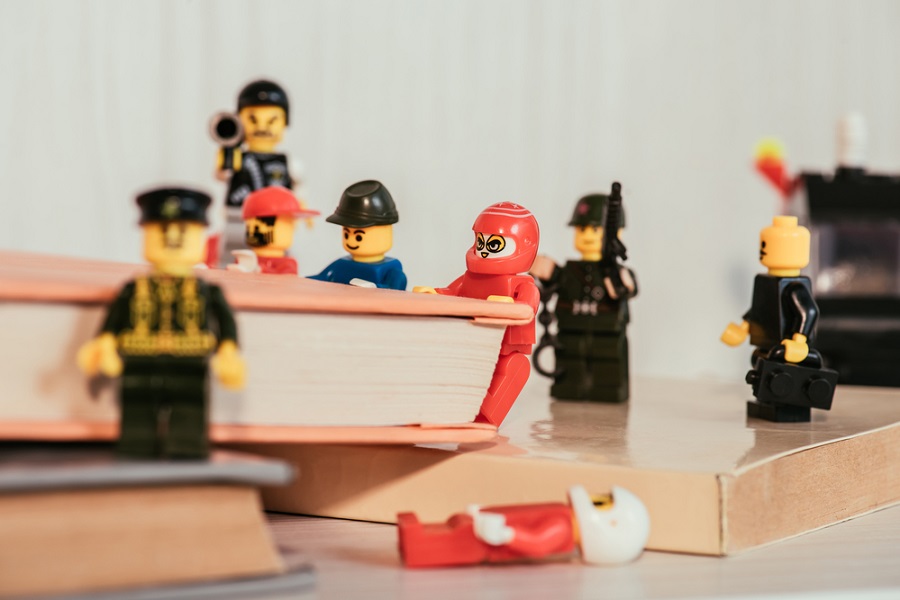 Lego collectors can proudly display their pieces on their walls through shallow shelving. Bigger pieces that showcase personal creations can be stored on deeper shelves. The most important ones may even get their own glass cases. Adding lights at the top provides a dramatic effect.
Large Toy Chest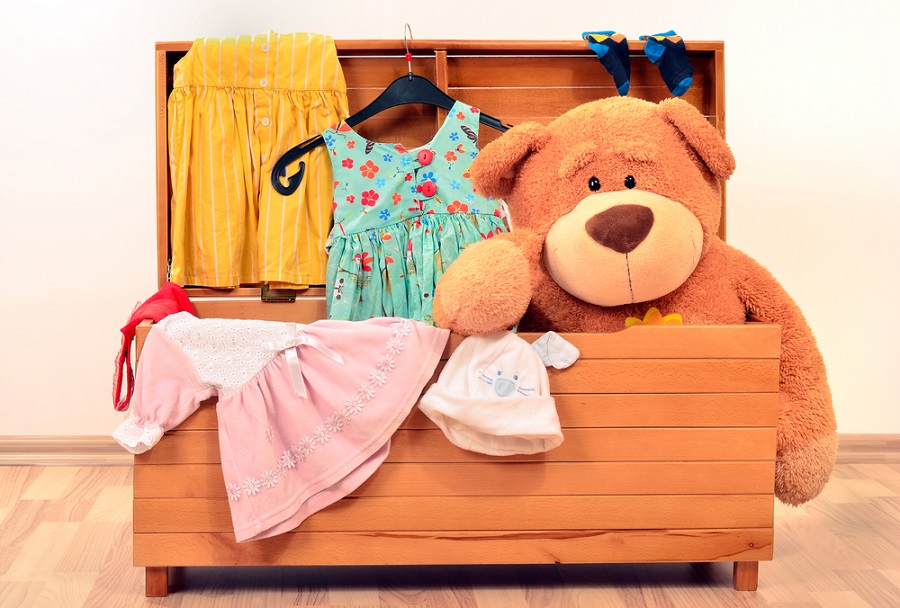 Large toys need a large container. There is no better option than a large toy chest. Keep everything in one place so that kids don't clutter up every room. You can add dividers inside for the organization. The top can be layered with cushion to create a bench.
Stuffed Animal Storage Ideas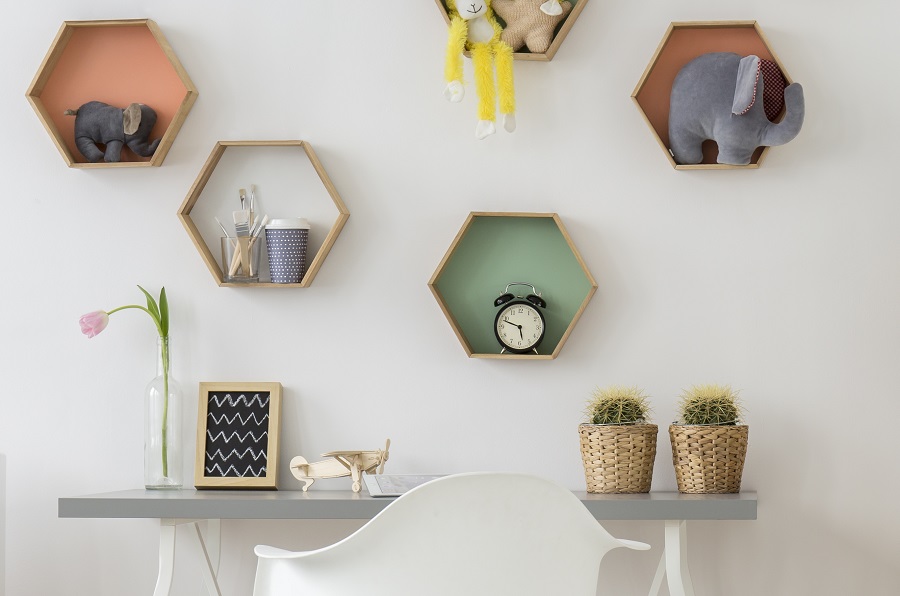 Stuffed animals deserve their own home. Try these ideas to store and display them:
Add a high shelf that runs all along the length of a wall to display toys.
Small floating shelves.
Shoe trees.
Door organizers.
Wall hanging planters.
Wire hampers.
A toy canopy could also be installed to protect them from dust.
Pool Toy Storage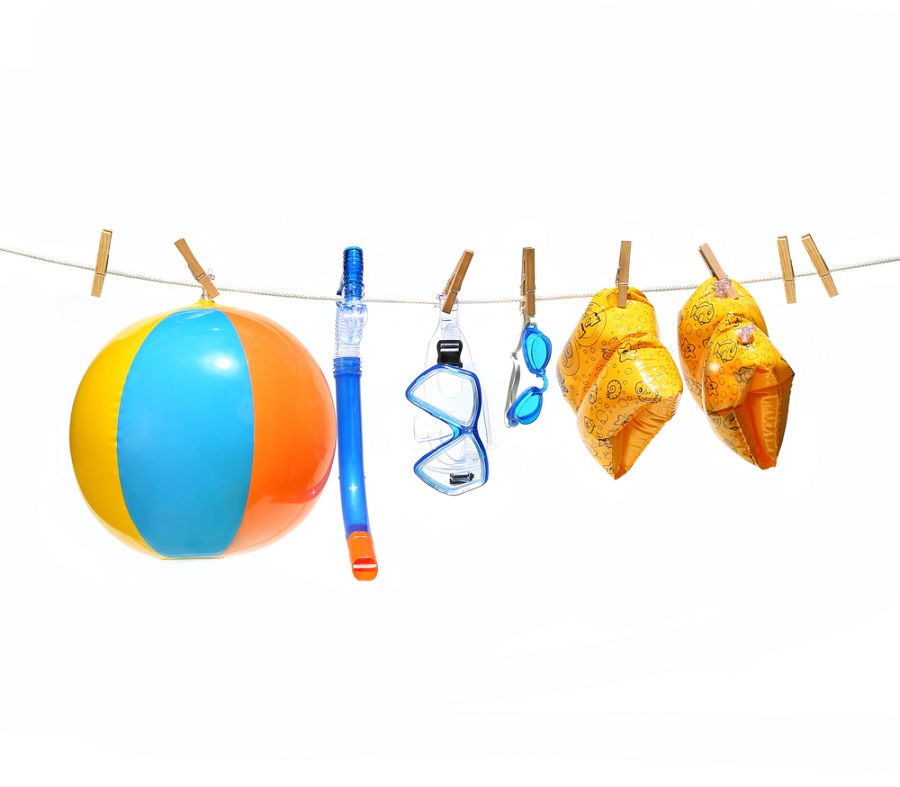 After swimming, pool toys should be set aside neatly in their own space. Laundry baskets, wire hampers, and virtually any container that has mesh siding are good toy storage ideas. The important thing is that moisture can run down freely and items can dry under the sun.
Video Game Storage Ideas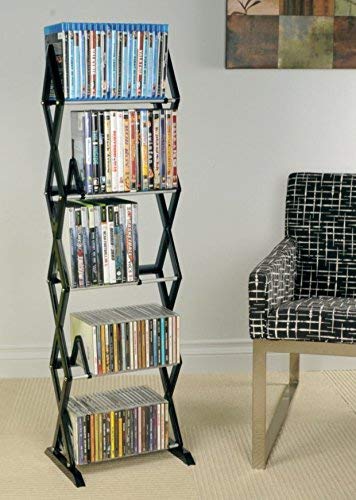 Gamers of every age will appreciate having a dedicated storage compartment for their video games. It's easy enough to convert a bookshelf for this purpose. If you prefer to keep them out of sight, then storage ottomans are perfect. Old drawers, vintage suitcases, and decorative baskets are also good options. You might get rid of the cases and put the discs in a binder instead.
Toy Basket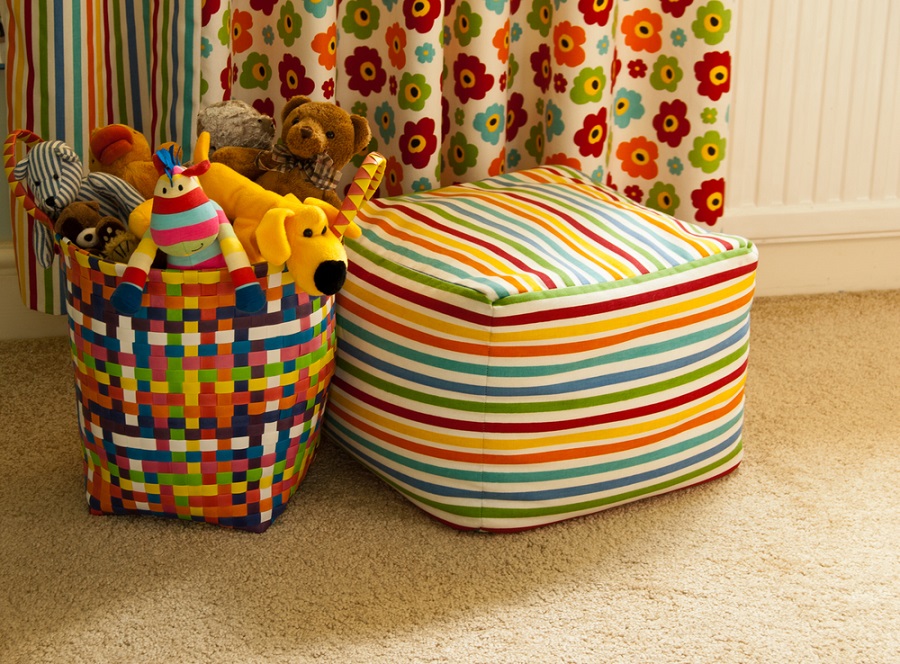 An easy and stress-free way to keep things tidy is to use toy baskets. You could buy one from a store or just convert a suitably sized container. Large wicker baskets are great for this. They may or may not have a cover.
To keep it fun for kids, go for a colorful design.
Toy Storage Bench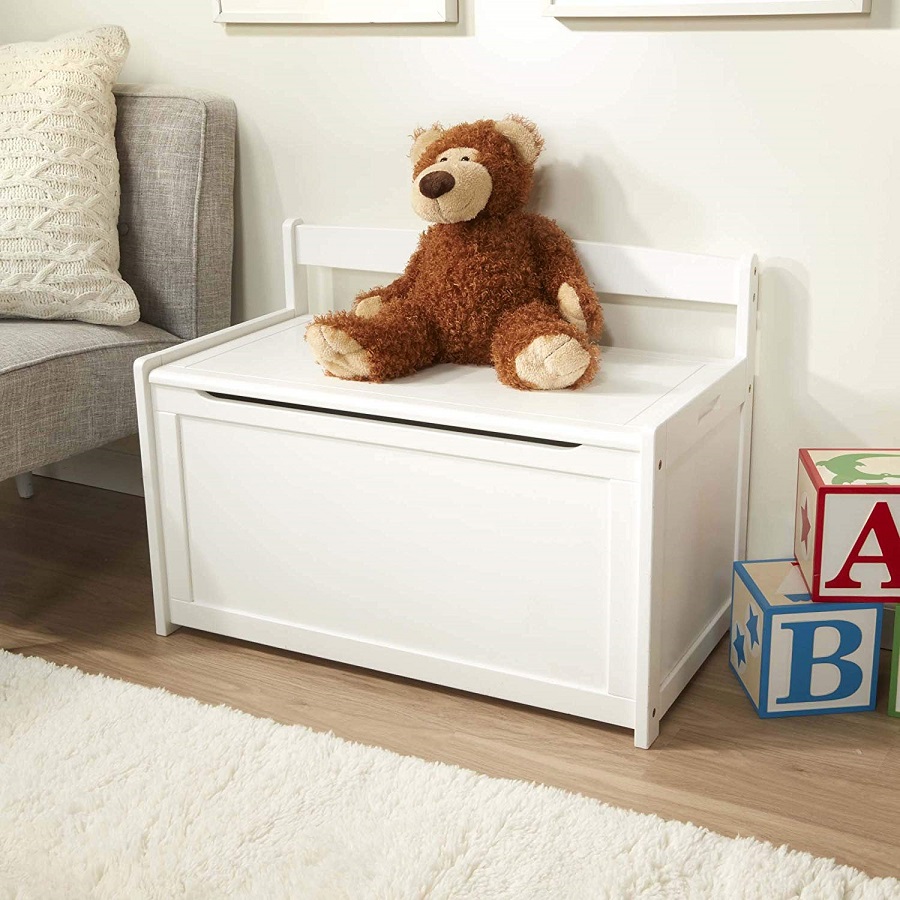 Every square foot of space is precious so multi-use furniture is highly popular. Instead of simply having a box for storing toys, you could add a layer of thick foam on the lid and make it an instant bench.
Bath Toy Storage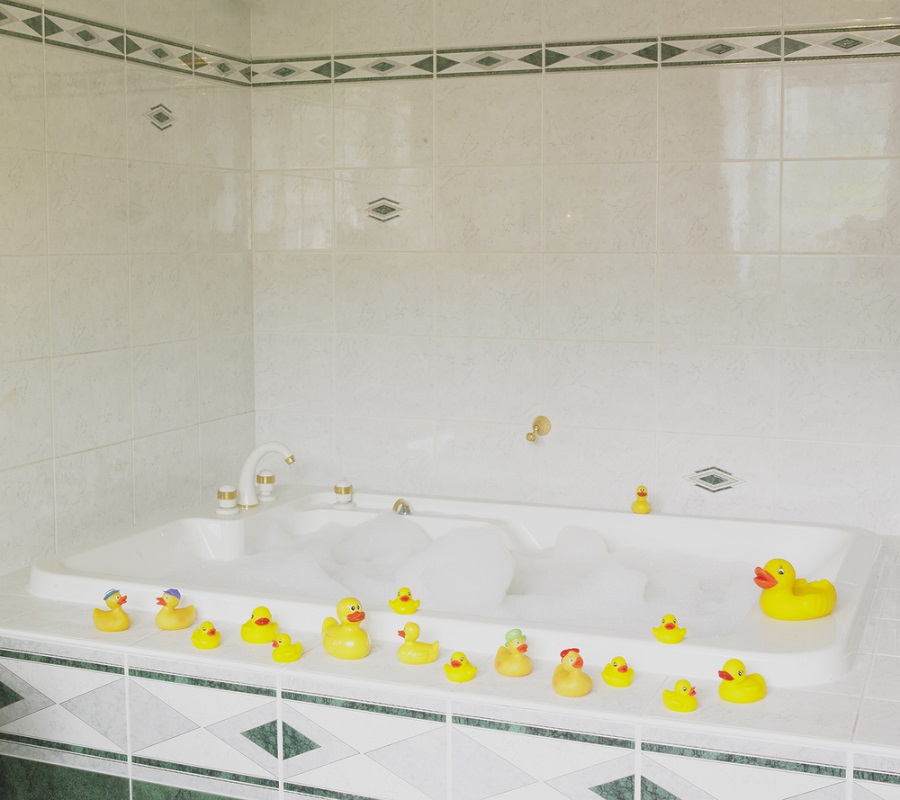 Bath toys should have their own space in the bathroom. Consider getting a plastic rack that fits the width of the tub or a caddy that can sit in a corner of the room. Mesh-based storage bags will also do the trick.
Continue reading: