Last updated on August 2, 2023
The roof of your house performs two crucial functions: it shields you from the weather and improves the curb appeal of your home. Your roof safeguards your safety and comfort in any weather circumstances, including rain, wind, and others.
Decide on the best contractor when it's time for roof repairs or a new installation. Making the right decision guarantees you'll have a trustworthy partner taking care of your roof, keeping it sturdy and attractive for many years to come.
What's Inside
Are You Licensed and Insured?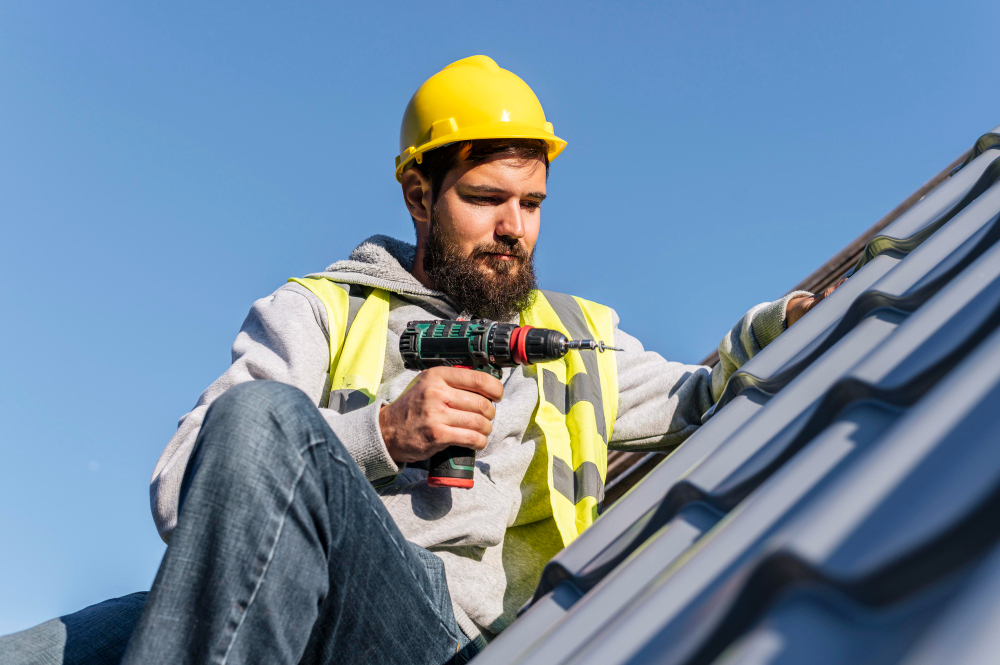 A trustworthy contractor must possess the required licenses to operate in your region, showcasing their adherence to local regulations. It's also critical to confirm that the contractor carries workers' compensation insurance in addition to liability insurance. These are crucial protections against liabilities that can result from mishaps or property damage during the project's execution.
How Long Have You Been in the Roofing Business?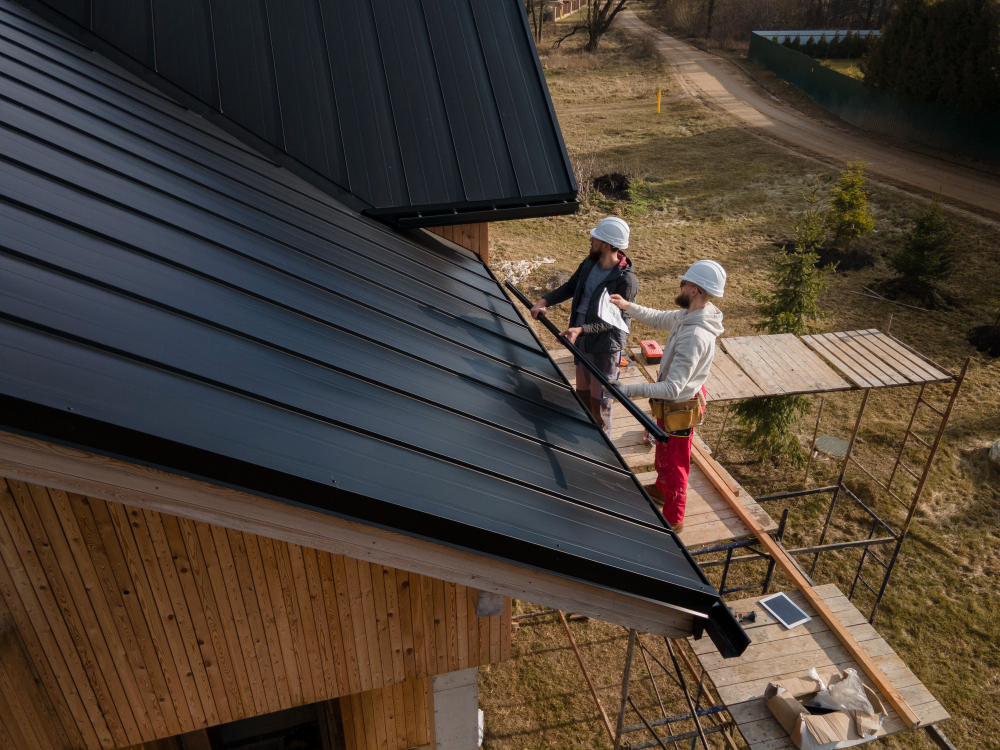 The roofing sector is one where experience is crucial. Ask the contractor how long they have been in business and how many roofing projects they have completed. A well-established contractor with a proven track record is more likely to deliver quality workmanship and handle unforeseen challenges effectively.
Can You Provide References from Previous Customers?
Requesting references is an excellent way to gauge a roofing contractor's reputation and the satisfaction level of their past clients. To ensure you are working with a competent and reliable contractor, ask for references from them. A reliable contractor should be more than pleased to do so.
What Roofing Materials Do You Recommend, and Why?
A reputable roofing contractor should indeed possess a wealth of knowledge concerning various roofing materials. The experts you choose should have the knowledge and confidence to offer tailored recommendations that precisely match your requirements and budget.
They must be prepared to clarify the benefits and drawbacks of each roofing material in detail. This open and honest approach gives you the information you need to choose the most suitable roofing option for your home, leading to a successful and satisfying roofing project.
Do You Offer Warranties for Your Work?
Warranties are essential to protect your investment. Ask the contractor about the warranties they provide for both the materials and the labor. A reputable contractor should stand behind their work with solid warranties, giving you peace of mind in case any issues arise post-installation.
Will You Remove the Old Roofing Materials?
Ensure the contractor will remove the existing roofing materials before installing the new roof. Some contractors may cut corners and overlay new shingles over old ones, which can compromise the integrity and longevity of your new roof.
Can You Provide a Written Estimate?
Never rely on verbal agreements. Request a detailed, written estimate that includes all costs, materials, labor, and any other charges related to the project. Having everything in writing will help prevent misunderstandings and surprises later on.
How Long Will the Roofing Project Take to Complete?
Get a clear timeline for the project from the contractor. A reputable professional should be able to provide you with a realistic estimate of the project duration, allowing you to plan accordingly.
Do You Subcontract Any Part of the Work?
Some roofing contractors may subcontract certain tasks, such as gutter installation or insulation. It is always important to verify the reputation and insurance coverage of these subcontractors to ensure a smooth and reliable roofing project.
Are You Familiar with Local Building Codes and Regulations?
A proficient roofing contractor should possess a deep understanding of local building codes and regulations. It is crucial for them to meticulously ensure that your roofing project complies with these codes. They will protect you from potential legal and financial problems that can arise later on by taking these steps.
Your choice of roofing contractor, which is an important decision, can have a significant impact on the state of your roof. To guarantee a successful roofing project, be sure to ask potential contractors the following questions before selecting them.
Look for a roofer that is honest, knowledgeable, and attentive to your concerns, giving you the peace of mind that your roof is in excellent hands. Spend some time investigating and contrasting various contractors to discover the one that best fits your requirements and price range.
Continue reading: