Last updated on August 7, 2023
Having an organized shed or garage can be a hassle when juggling multiple projects around the house. On top of dealing with yard work and gardening, it's easy for your outdoor storage space to become cluttered and chaotic—quickly taking away any room you had for extra storage.
Aside from being visual eyesores, unorganized outdoor spaces don't maximize the potential use of the area either. That's why keeping your shed or garage clean and organized should always be a priority both inside the home and out!
In this blog post, we will cover four simple tips on how to keep your shed or garage tidy so that you can make room for new projects without compromising on cleanliness. Read on to learn more about effective organization techniques that won't cost you time or money!
What's Inside
Create a Functional Layout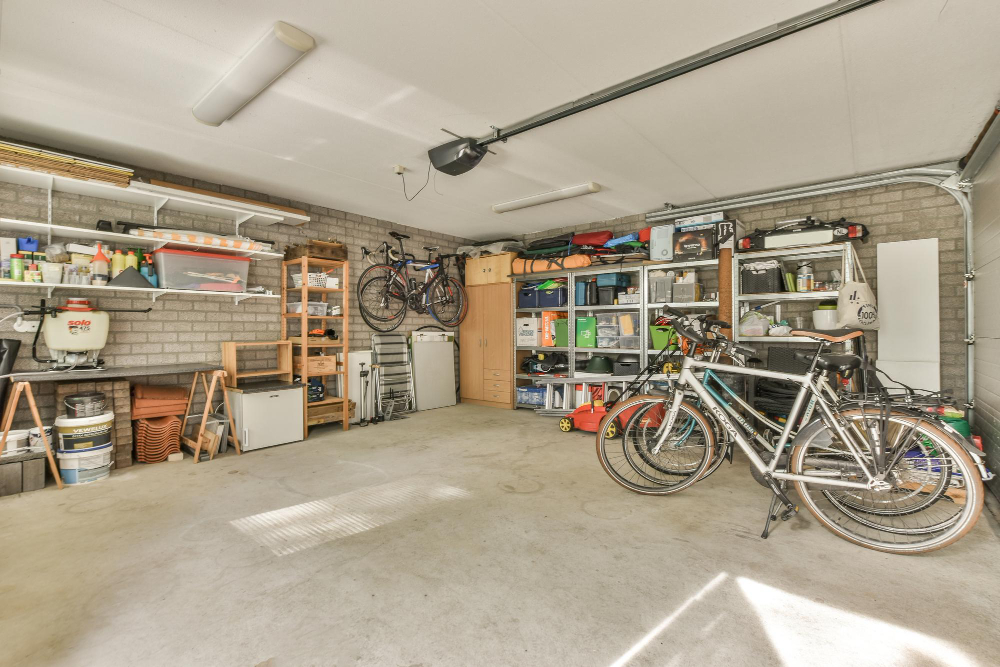 The first step to maintaining a tidy shed or garage is creating a functional layout. This involves organizing your stuff based on their frequency of use and size.
For frequently used items, consider placing them in easy-to-reach areas, while items used less often can be stored higher or in less accessible corners. Steel sheds in particular usually come with plenty of shelves, cabinets, and racks which come in handy when trying to organise your steel shed quickly and efficiently.
Also, make sure to use the full space of your shed or garage by using wall and ceiling space for storage. This will help to make sure that no space is going to waste and you'll have room for everything you need.
Sort and Declutter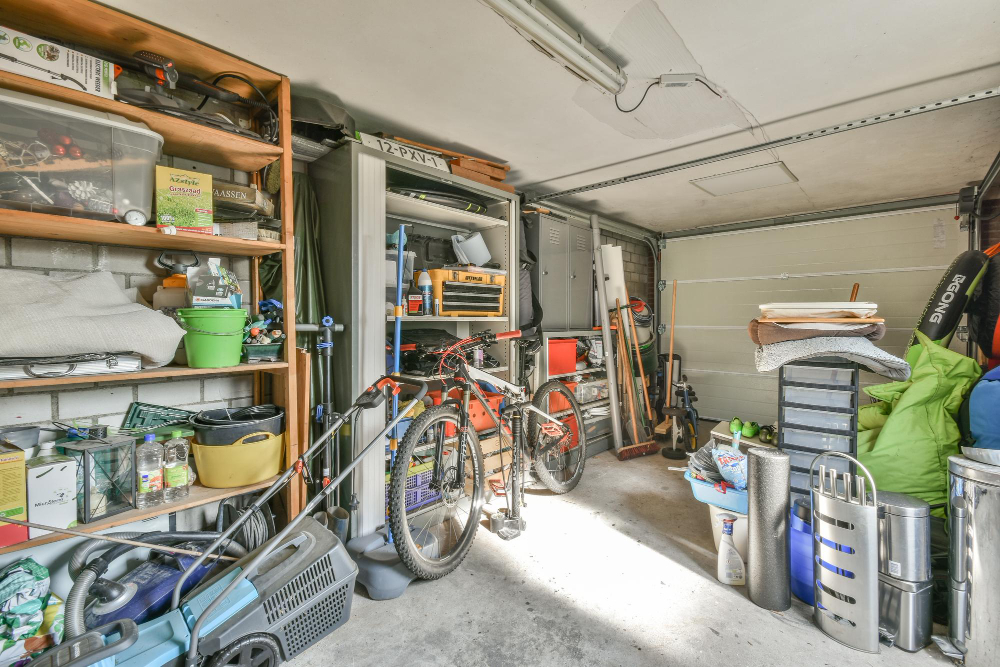 The next step involves a thorough sorting and decluttering process. Start by removing everything from your shed or garage and categorizing it into three piles: keep, donate, or discard. Be honest with yourself during this process.
If you haven't used an item in over a year, it may be better off donated or discarded. Take this chance to rid yourself of broken tools, outdated materials, or items that just take up unnecessary space.
Once you have streamlined your belongings, it's time to place the items you intend to keep back in your shed or garage. When doing so, ensure that similar tools and materials are grouped.
Utilize Vertical Space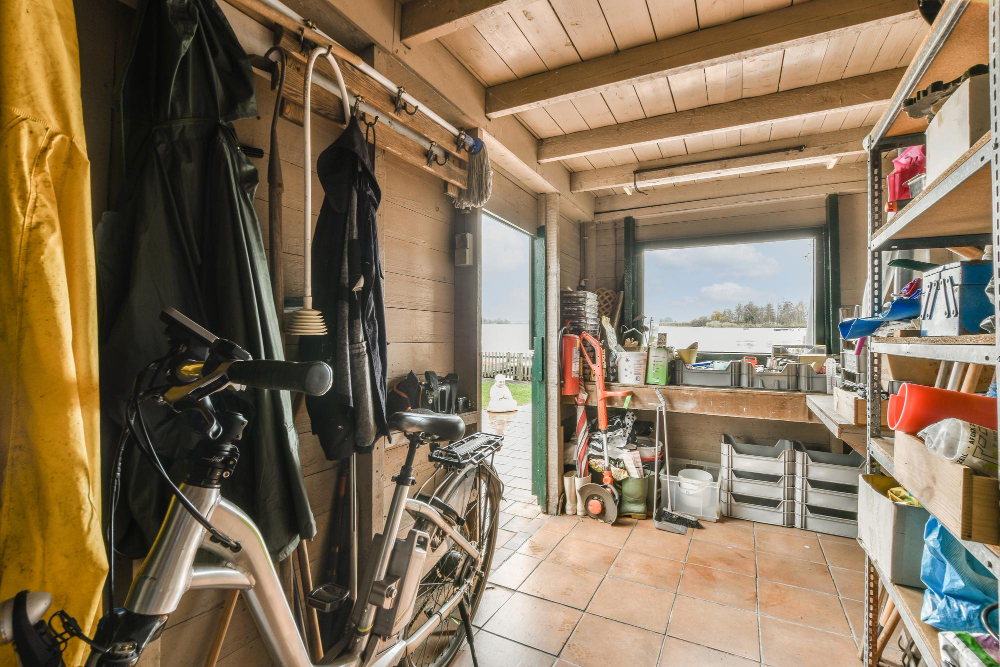 Often, when organizing a shed or garage, people overlook the potential of vertical spaces. Harnessing the power of verticality not only frees up floor space but also helps in easy access and visibility of your items.
Start by installing sturdy shelves or wall-mounted cabinets in your shed or garage. These are ideal for storing bulky or heavy items that you don't use daily, such as spare pots, garden fertilizers, or winter gear. Keep in mind, however, that heavier items should be stored lower to prevent accidents.
Smart Storage Solutions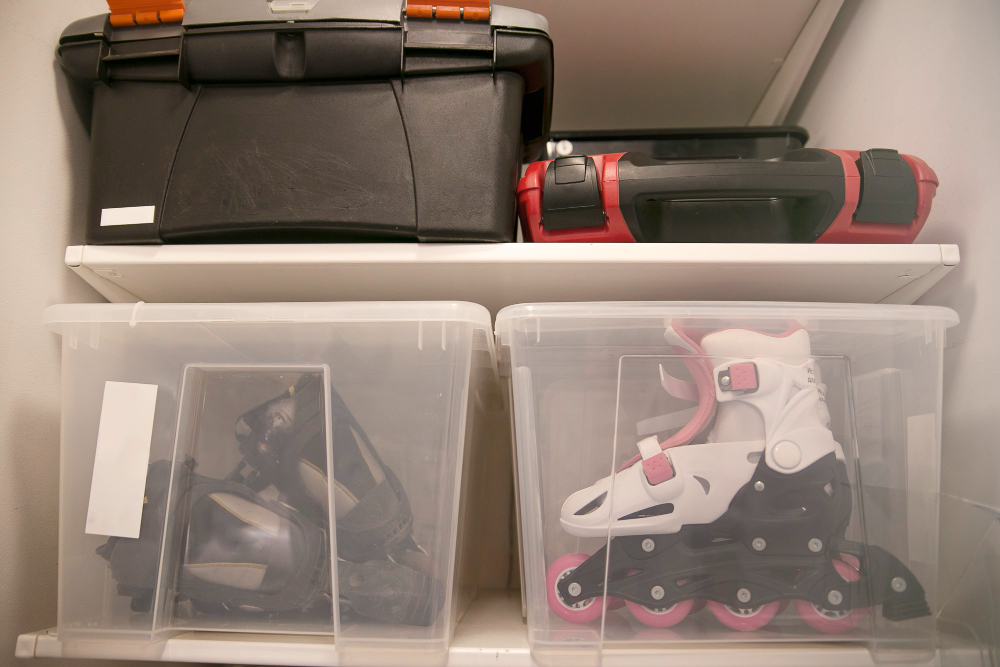 The final piece of advice in our garage or shed organization guide is smart storage solutions. Utilizing containers, bins, and labels can be a game-changer when it comes to organizing your space effectively.
Clear storage bins offer a great way to visually see what you're storing, making it easier to find what you need quickly. Stackable options can maximize vertical space and keep your items dust-free. You can use different-sized bins for different types of items; larger bins for bulkier items and smaller ones for tools and accessories.
Organizing your shed or garage doesn't have to be a daunting task if you follow these simple tips. With the right layout, sorting process, vertical organization, and storage solutions—you can easily keep your outdoor space neat!
Continue reading: