Last updated on August 4, 2022
Use these three simple tips to design a new garage and plan the crucial parts of it. Read on!
An increasing number of households are adding a garage to their home to accommodate their vehicles. Driving a car to work is still one of the primary means of transportation for many people worldwide.
A typical family would own at least one vehicle and even more, depending on the number of household members. Hence, adding a garage into their home is essential in protecting their cars from external elements and threats.
Unlike in the past, a garage isn't only limited to a car park, which is why many families are putting more budget and effort into designing this extended home space. Whether you prioritize its function or aesthetics, there are essential elements to ensure the durability of your garage.
Here are some tips on how to design your new garage:
What's Inside
Consider Your Garage Door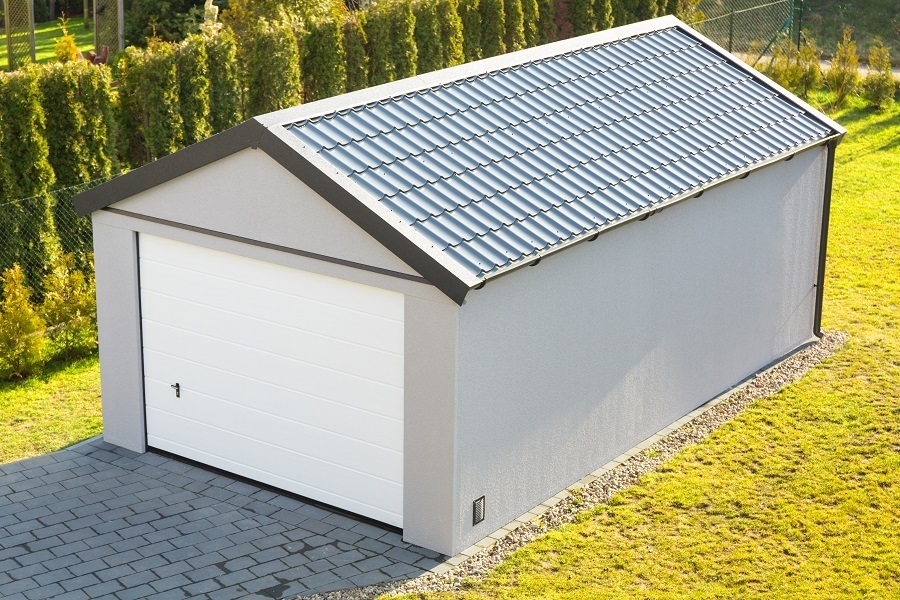 One of the most crucial elements for designing a garage is deciding on the material for its doors. While most garage structures look similar, garage doors are a great way to express your design style and set your garage apart from your neighbors. With the garage door industry continuously innovating product options, you're now presented with various garage door options to choose from. Each option comes with its strengths and downsides, but they'll make your garage secure and protect your home from threats.
Steel
There are many benefits to using steel garage doors, including their affordability and ease of maintenance. Metal garages work perfectly with steel garage doors. You can choose the thicknesses you want, but it's best to go for thick ones.
They can also come with many layers, so your garage can be protected from extreme weather elements. These will add insulation to your space as well. They're pretty easy to maintain as they can be power washed quickly once or twice a year to clean and remove dust. They can also be repainted as you wish, looking as beautiful as other garage door options.
Wood
There's no doubt that wooden garage doors elevate the curb appeal of any home, as they look elegant and classic. This offers a variety of wood options, designs, carvings, and glossy finishes. Due to their intricate details, they're priced higher than metal doors.
However, they do require more maintenance than steel ones. The wood surfaces need to be coated for protection against rot and other elements. They're also durable and can provide enough protection.
Composite
Lastly, this option is perfect for homeowners who want to have a wooden door appearance without the hefty maintenance work they require. The interior of composite garage doors is typically steel with a wood finish. They're also durable and budget-friendly for many residents.
Decide Your Garage Flooring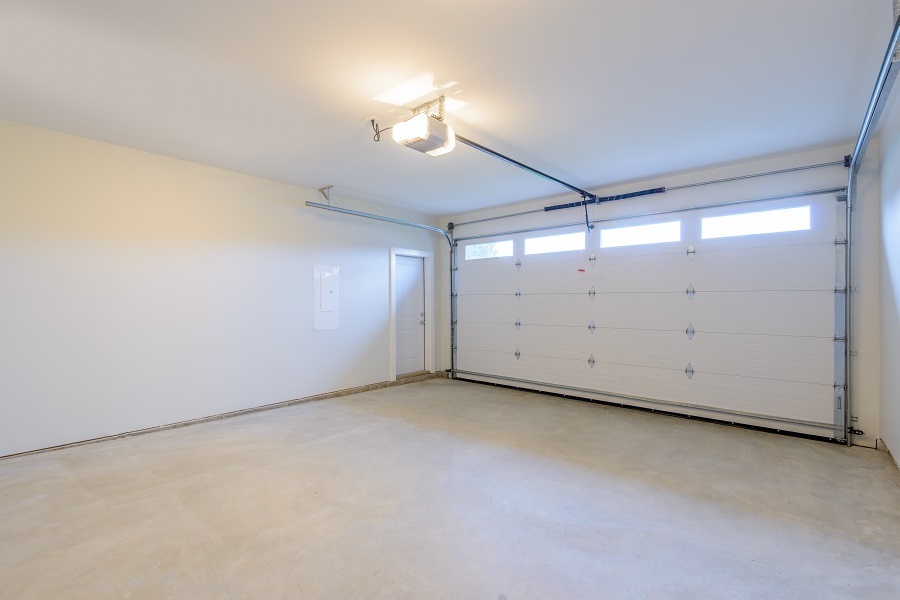 The next important element in designing your garage is the floors. You'll want to carefully decide what flooring option to go for, considering the hard work it experiences every day. Heavy vehicle movements subject the garage flooring to high pressure and stains. Due to this tendency, it's crucial to find a flooring option that can get rid of stains easily and is resilient to accommodate all the heavy loads on its surface.
You can consider the following flooring options for your garage:
Polished Concrete
Polished concrete is typically durable and resilient to withstand any pressure and elements. Under high pressure, they can perform without breaking down. They're also affordable so many homeowners can afford to have concrete floors.
The only downside is its aesthetics, as they won't add appeal and elegance to your garage. However, if you're looking for durable and high-quality flooring that can stand the wear and tear of everyday garage operations, this is the best choice.
Epoxy Flooring
It's a bright idea to use epoxy flooring to upgrade existing flooring. This is a popular choice for homeowners who want to elevate the appearance of their garage floors. Floors can be coated with epoxy, an extremely durable and long-lasting material. This can be one of the best garage floor coating options you can find.
Epoxy can also be used on concrete, stone, or any other floor. Going for epoxy flooring is a better choice to design your new garage more attractively. However, it's crucial to ensure that the existing layer of your garage floors doesn't have moisture and cracks to ensure the proper application of epoxy.
Stone Flooring
Having stone floors is a good investment for those who have more budget for their garage floors. Graphite or flagstones are expensive but they can make your garage floors stand out. They can quickly create beautiful garage aesthetics which is good if you intend to turn your garage into an entertainment space or other functions for special events. There are many attractive designs and pleasant colors available for stone flooring. Stone flooring is hard-wearing and highly durable.
Add Stairs
If your garage is attached to your home, you'll need to design a staircase to get to the upper floor. There are many creative staircase designs that you can choose from. You can seek advice from your architect on which part of the garage will be best to design and place the stairs in. You'll need to ensure it'll lead to the proper placement on the second floor so it won't be an eyesore on your home design.
The Takeaway
It's crucial to plan how you want to use your garage. These days, a garage is more than just a car park. With the tips above, you can design the crucial elements of your garage by choosing the doors and floors and adding stairs if necessary. You can also hire the best garage contractors to have the best results for your home garage.
Continue reading: