Last updated on August 13, 2023
Use these six creative ideas to revamp your living room and make it more stylish. Read on!
Are you looking to give your living room a fresh new look? You don't have to spend a fortune on expensive furniture and decor, there are plenty of creative ways to transform the space.
It's all about making thoughtful changes that add a little pizzazz and personality to your living area. From repainting walls with bold colors to adding unique accents, here are 6 creative ideas for transforming your living room.
What's Inside
Tile Up Your Fireplace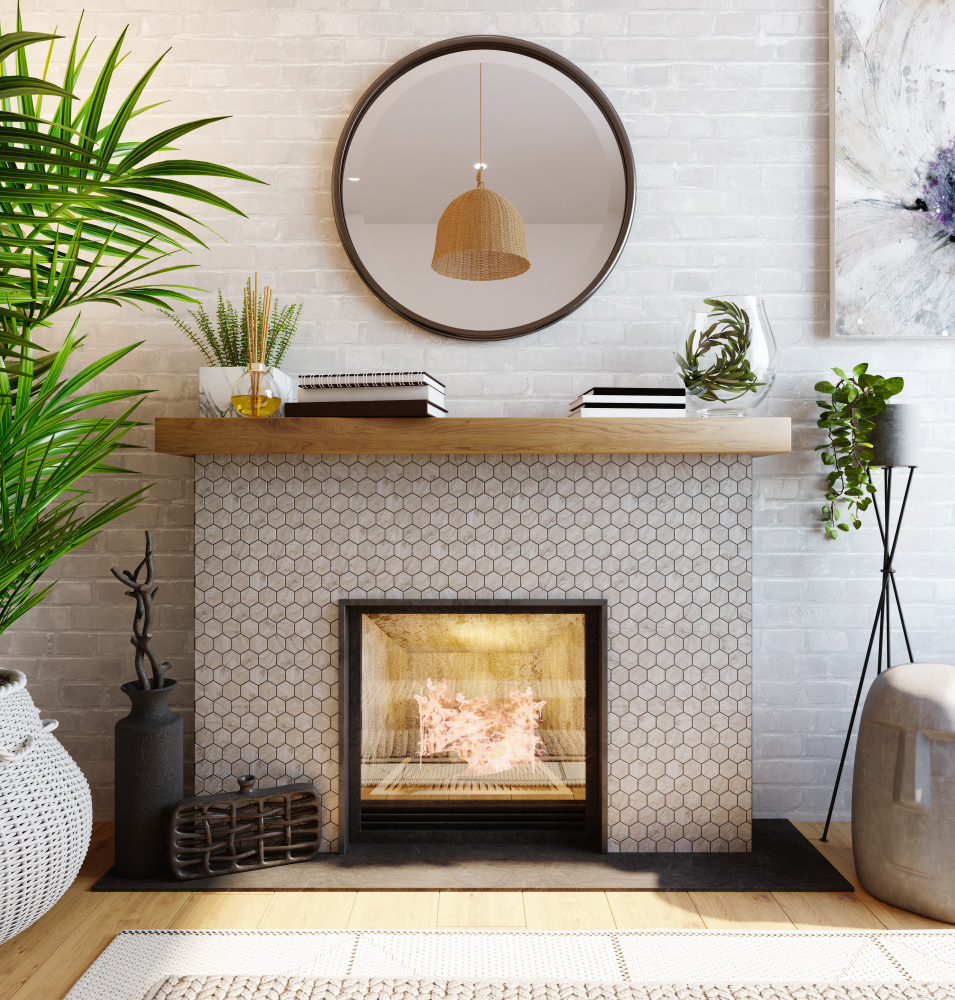 Tiling up your fireplace can be an inexpensive and stylish way to give your living room a facelift. Choose from colorful ceramic, bold marble, or rustic stone tiles to create a unique statement piece that adds texture and personality to the room.
Installing tiling around the fireplace is relatively easy and with the right materials, you can make it look professionally done. Also, fireplace tiles can help to protect your walls from heat and smoke damage. Make sure you use tile adhesive in order for it to stick firmly.
Once you've finished installing the tiles, use grout to fill in any gaps between them. This will leave your fireplace looking like new and will add charm and character to your home decor. 
Artwork Gallery Wall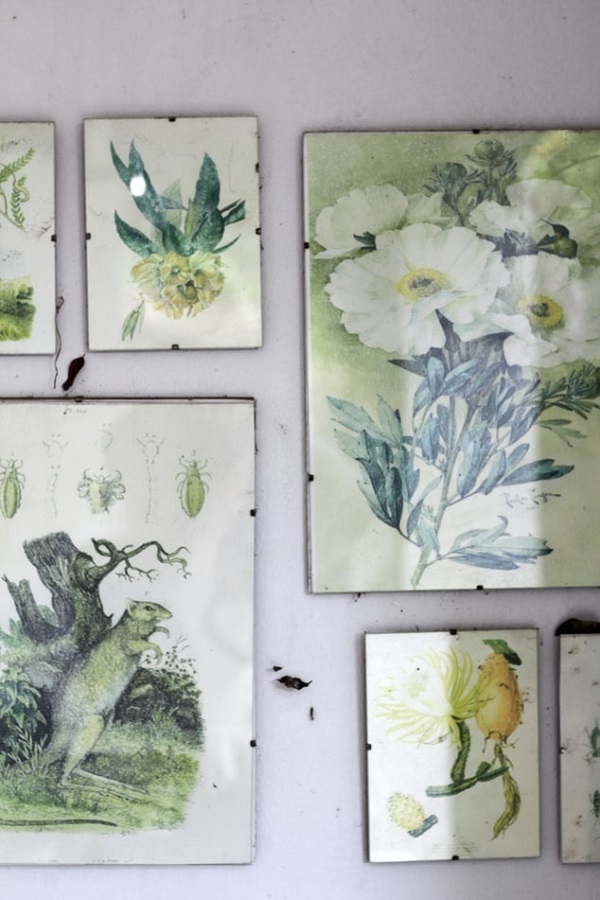 A great way to fill an empty wall in your living room is to create a gallery wall of artwork. This can be anything from framed canvas prints, vintage posters, photographs, or even creative items you've made yourself.
Not only will this add a unique touch to the room but it also gives you endless opportunities for changing up the look whenever you feel like it. And since every item has its own story and meaning, each piece will help ensure that your living space always feels personal and inviting.
While you can go for the symmetrical look with identical frames and canvases, you can also let your creativity flow by creating an eclectic mix of artwork in all shapes and sizes. 
Personalize Your Throw Pillows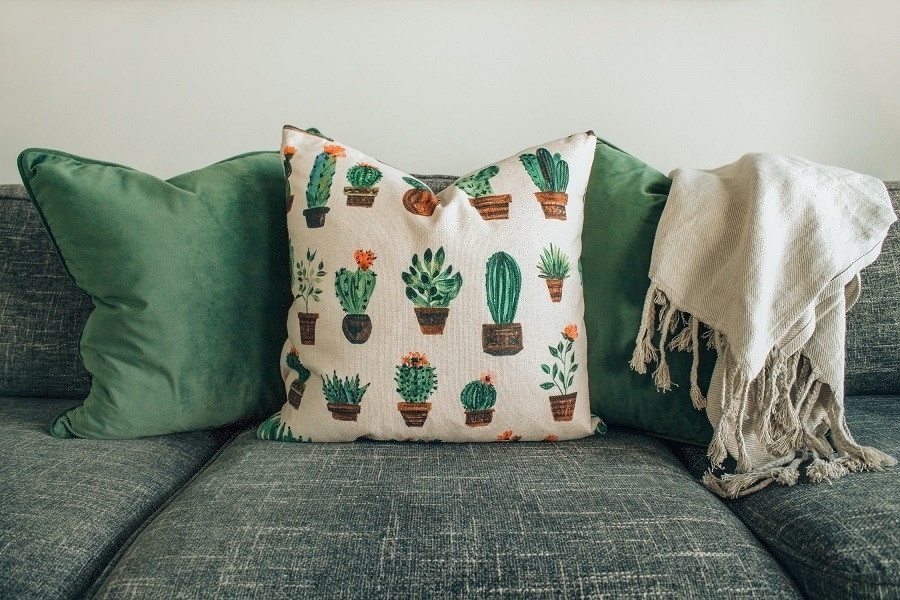 Pillows are an easy and inexpensive way to add some personality to your living room. Find some fun, colorful fabric that suits your style, and sew or buy pillows in various sizes and shapes.
Add a few different textures for an even more interesting look. Use patterned fabrics, velvet materials, fringes, ribbons, fur, or any other fabric design that speaks to you. If you don't want to make them yourself, there are plenty of places online where you can find unique throw pillows in all sorts of styles and designs.
Hang Curtains from the Ceiling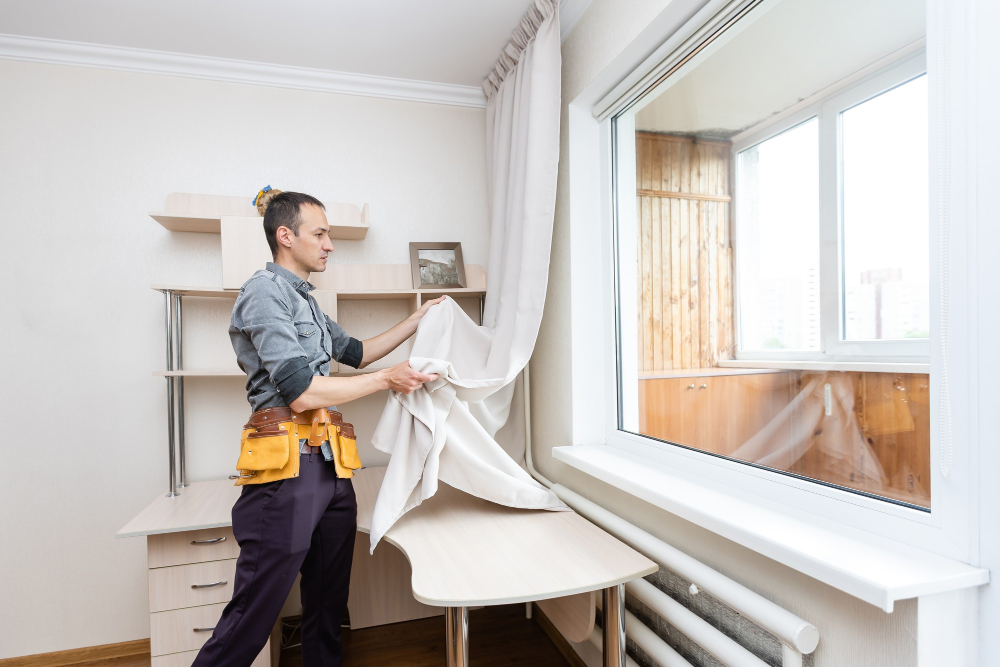 Make a statement by suspending curtains from the ceiling! Whether you prefer sheer, lace, or velvet fabric, adding vertical height to your room will instantly draw your eyes and create an illusion of volume.
Consider bringing in bright colors or shapes to add visual interest and texture to the walls. If hung high enough, this trick can even make ceilings look taller than they actually are.
For added elegance, pair it with a drape rod that has intricate designs or is made of a luxe material like metal or crystal for a more sophisticated look. 
Incorporate Natural Elements into Your Decor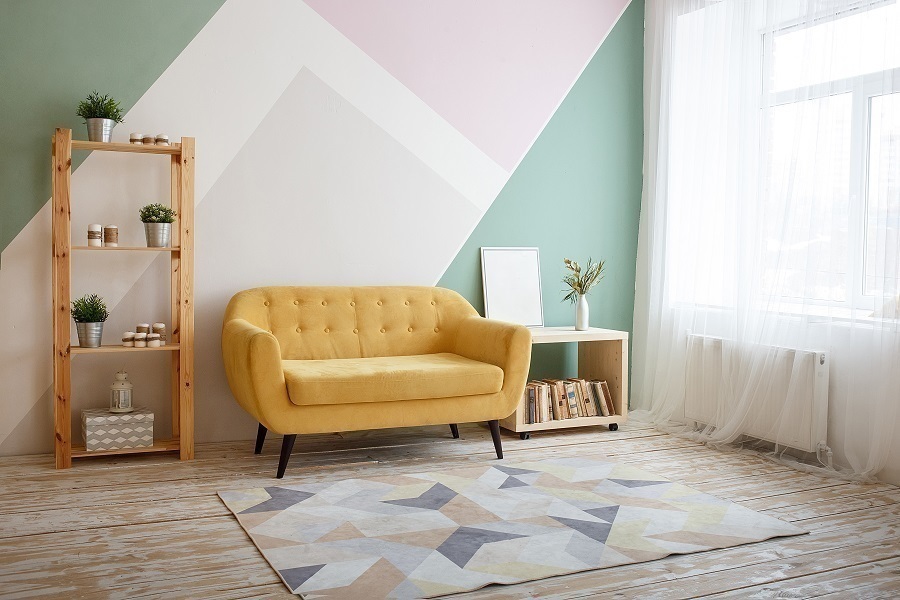 Bringing elements of nature into your living room is a great way to add color, texture, and charm. Consider using natural materials like wood, stone, or bamboo for furniture pieces to create a cozy yet sophisticated atmosphere.
Add some greenery with potted plants to liven up the space. Or choose an organic rug that will accentuate your decor and bring life into the room. With the right natural elements incorporated into your home, you can turn your living room into a tranquil escape from everyday stress. 
Update Your Light Fixtures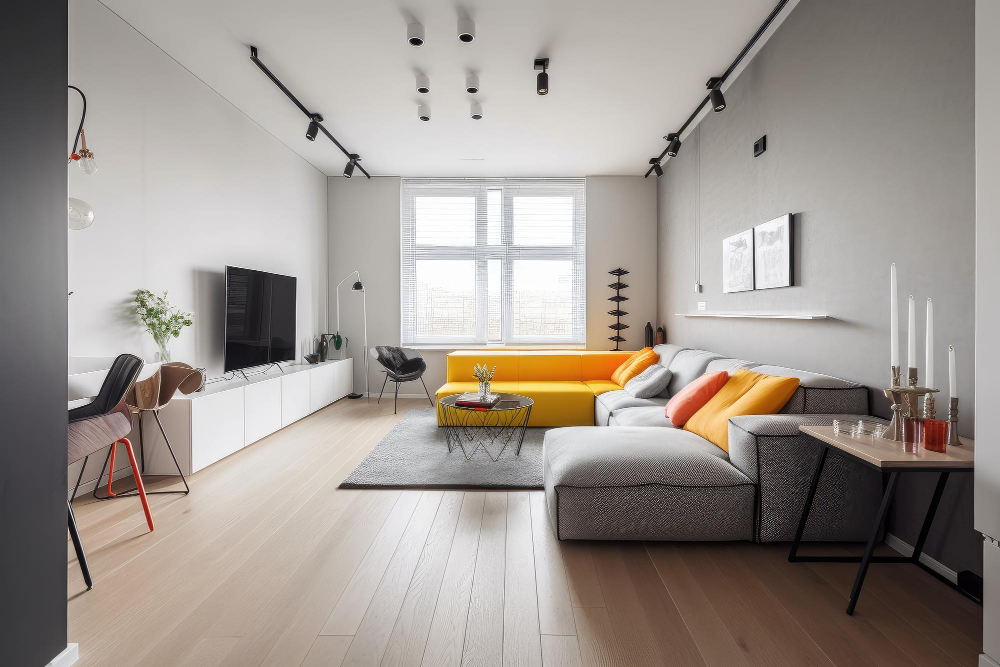 Adding a new light fixture can change the entire mood of your living room. Swapping out an old ceiling fan for a modern chandelier will instantly add drama and sophistication to your space. Or, if you're looking for something cozier, try adding some floor lamps or wall sconces.
You can also experiment with different types of bulbs such as LED lights to create the perfect ambiance for any occasion. With these lighting updates, you'll be sure to set the tone for all your future gatherings!
With just a few simple updates, you can easily transform your living room into a more stylish and inviting space. Whether you decide to tile up the fireplace, hang curtains from the ceiling, or incorporate natural elements into your decor, there are plenty of creative ideas for transforming your living area without breaking the bank. So don't wait any longer – start making some changes and show off your unique style today!
Continue reading: