Last updated on December 24, 2022
Ready to enhance your bathroom but don't know where to begin? Here are six top tips to transform the space.
Whether you're looking for a full-scale renovation or just some subtle updates, redecorating your restroom can be an exciting and gratifying project.
With the correct strategies in place, you will have no trouble giving it a modern makeover. To get started on the right foot, here are 6 essential tips to elevate your bathroom's style!
What's Inside
Update Your Fixtures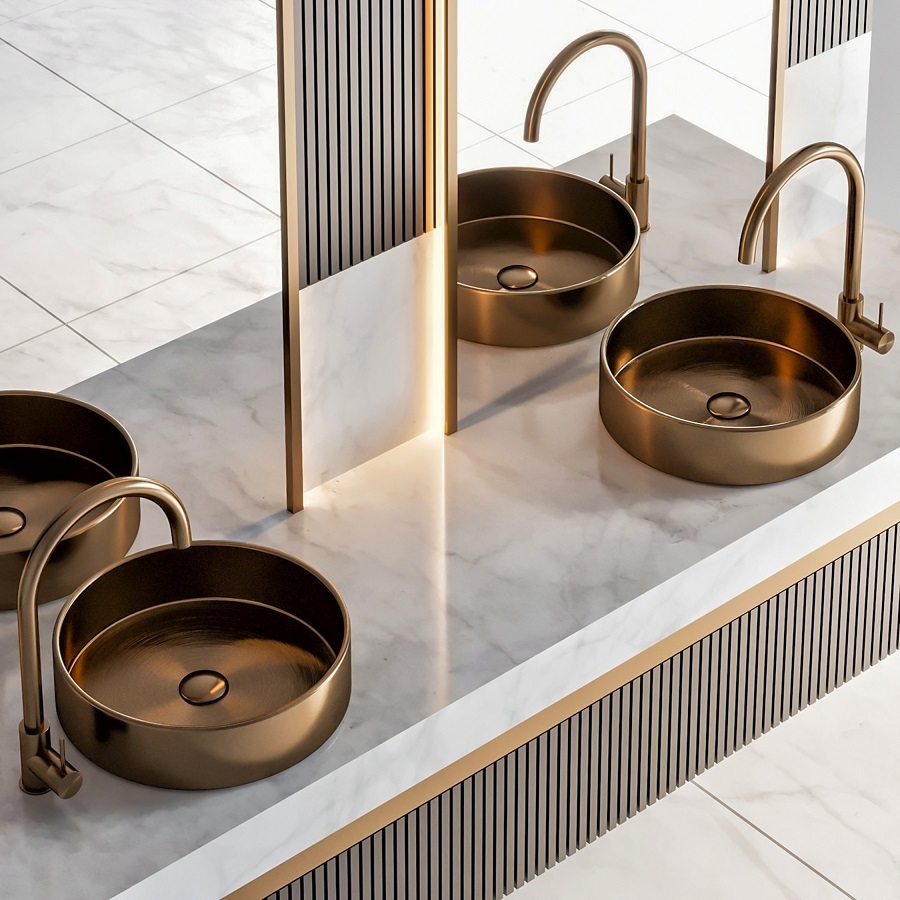 Whether you're changing out the sink, bathtub, or shower fixtures, adding new hardware can give your bathroom an instant facelift.
Look for modern materials like stainless steel and chrome to keep the look fresh and stylish. Fitting with sleek lines and curves can upgrade the aesthetic of your bathroom.
Why not make your showering experience more enjoyable and comforting? With the correct showerhead, you can have a revitalizing bath time with an invigorating rain showerhead or a convenient handheld one.
For those who are feeling daring, luxurious body jets will give you that extra touch of luxury!
Choose Bathroom Tiles That Stand Out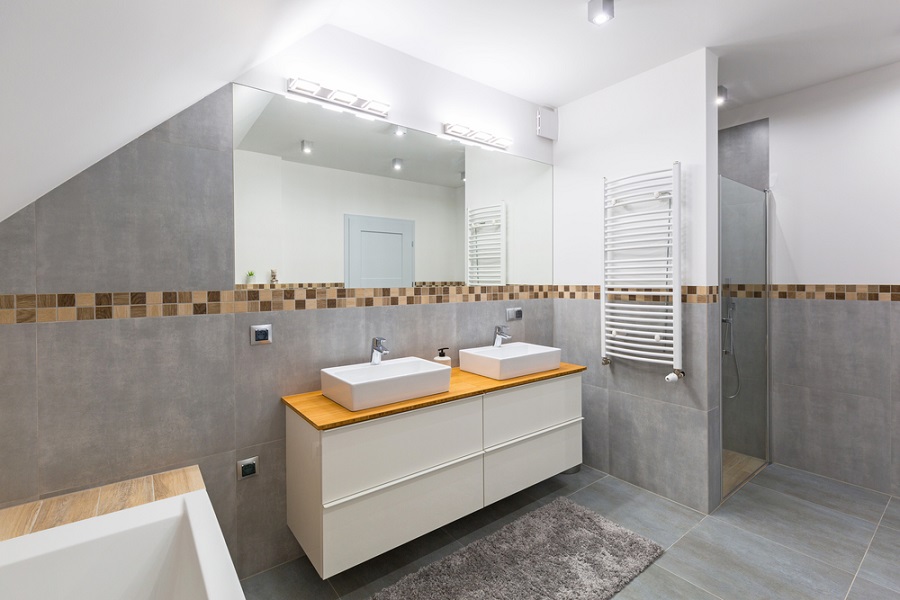 One of the most effective ways to give your bathroom a makeover is by choosing tiles that stand out. Whether you opt for classic subway tiles, herringbone patterned pieces, or bold geometric shapes, make sure to pick something that complements the rest of your interior design.
Picking the right bathroom wall tiles can bring more texture, style, and color to your bathroom. Perhaps you can go with a more neutral color and texture for a bathroom wall tile and combine it with a bolder, graphic patterned floor tile.
Even simple changes like this can dramatically shift the look and feel of your bathroom.
Know Where to Hang Your Towels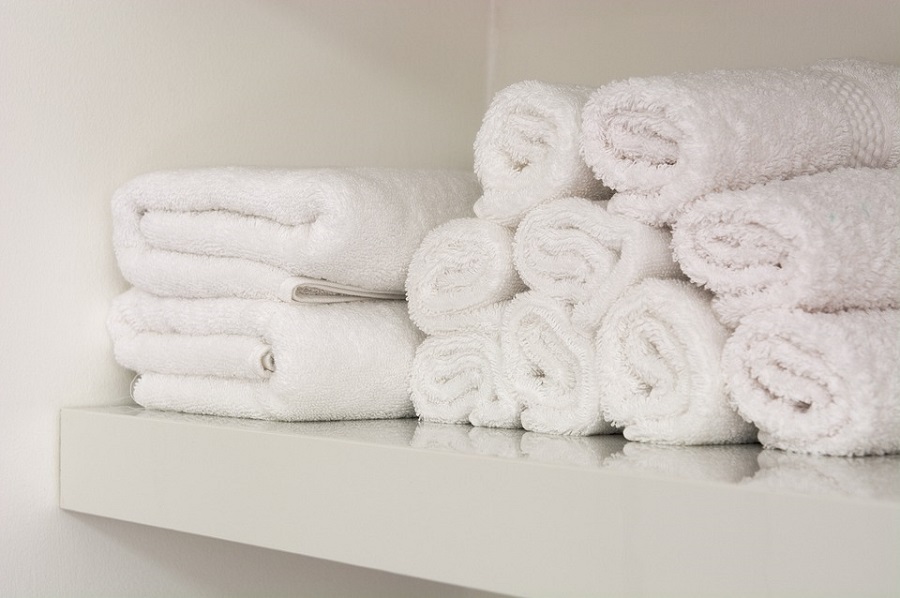 It's important to think through the details of your bathroom and its layout. Where do you plan on hanging your towel?
Make sure this spot is conveniently placed near the shower or bathtub so that it's easy for you to grab a towel after taking a rinse. If you're looking for an aesthetically pleasing element to complete the look, think about investing in a wall-mounted towel bar.
This will provide a polished look for your bathroom as well as easy accessibility. Not to forget, heated towel rails are a great way to enhance your bathroom and keep it warm.
Add Some Greenery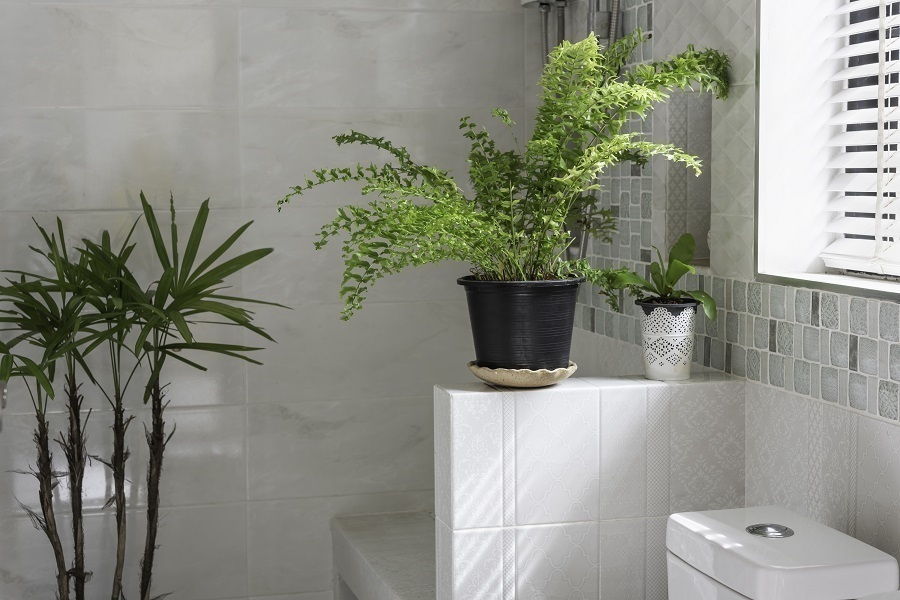 Bringing plants into your restroom is not only aesthetically pleasing but also beneficial for improving air quality and reducing stress levels.
Opt for low-maintenance varieties like succulents and ferns that are suitable for humid environments. Place them in a decorative pot or basket to add a bit of charm to your bathroom.
For instance, if you want a tropical feel, you can add philodendrons or even moss to your walls. Not only do they bring life into the bathroom but also give off a relaxing vibe. 
Namely, it may take a while before you are sure which types of plants to choose. Those plants that thrive in damp conditions and indirect sunlight are best suited for bathrooms.
Install Vanity Lighting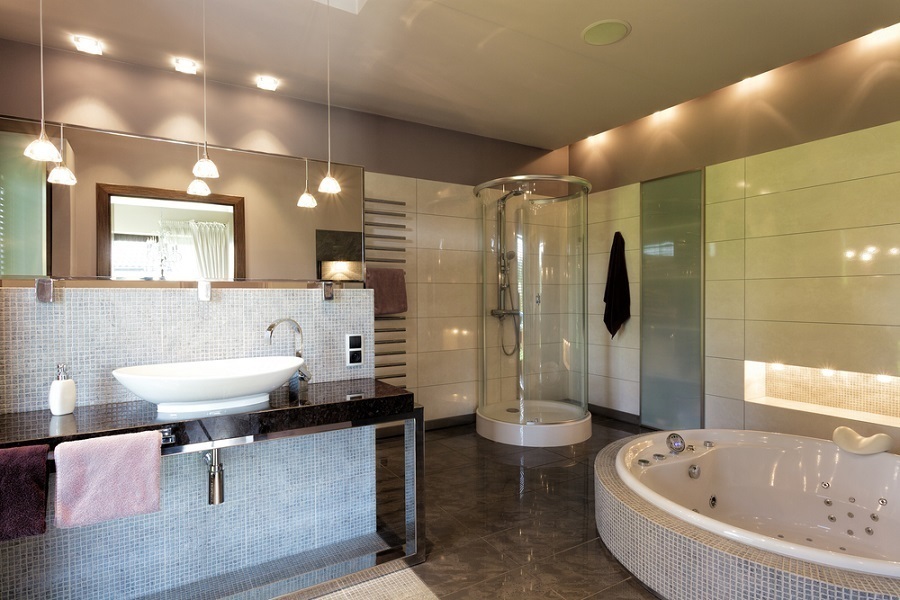 Proper lighting is essential for any bathroom makeover project. Add ambient light with wall sconces, or include task lights around the mirror for when you are getting ready in the morning. If you want to give your bathroom a more luxurious feel, try fitting recessed lights or chandeliers for dramatic effect.
The bathroom lighting is very important, but the placement and type of lighting should also be considered. You need to install a bright light for tasks such as shaving or putting on makeup.
A dimmer option is ideal for providing a relaxing atmosphere when taking a bath or shower. Feel free to experiment with LED lighting strips and color-changing lights for a unique touch.
Invest in Good Storage Solutions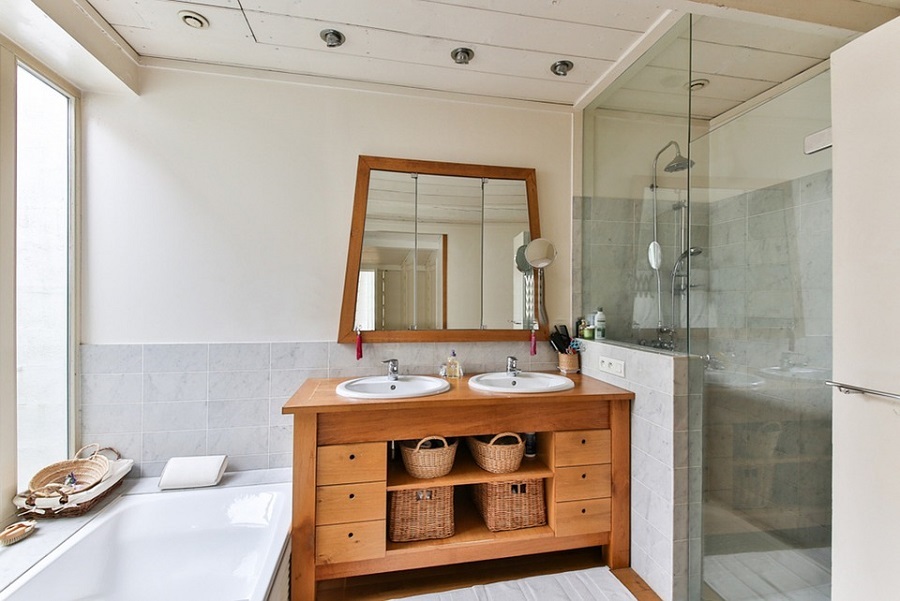 Having enough storage is essential for any bathroom, especially those that have limited space. Look for clever solutions such as wall-mounted shelves or corner cabinets.
These can help you maximize space and easily store away such items as toiletries, towels, and other bathroom essentials. If you have a larger budget, there are plenty of stylish built-in storage options that add luxury to your bathroom design.
You can use one whole wall for storage and shelving, or even just one corner of the room. Fitting shelves in the right manner will enhance the look of your bathroom.
Following these top tips will help you take your bathroom renovation up a notch and make it look like something from a magazine.
All you have to do is get creative and don't be afraid to experiment with different materials and colors! With careful planning, your bathroom makeover will be sure to impress.
Therefore, take the time to consider each aspect and make sure that everything is well-thought-out. You'll be sure to love the end result!
Continue reading: