Last updated on August 13, 2023
Do you want to make your corner kitchen sink look upgraded and beautiful? Then don't go anywhere as we've got the best ideas for it. Read on!
Kitchen corners are usually unused so turning them into a corner sink will make it useful. Especially if it's a small kitchen (it will improve its overall beauty). You'll get more work area and counter space making it an amazing asset.
Most problems you will encounter with kitchen corner sink are usually the lighting and space underneath. However, they're just minor things that can be solved easily.
So let's go ahead and look at all these wonderful corner kitchen sink ideas we've compiled. By using these you can transform your kitchen into a more versatile and beautiful space!
What's Inside
Corner Kitchen Sink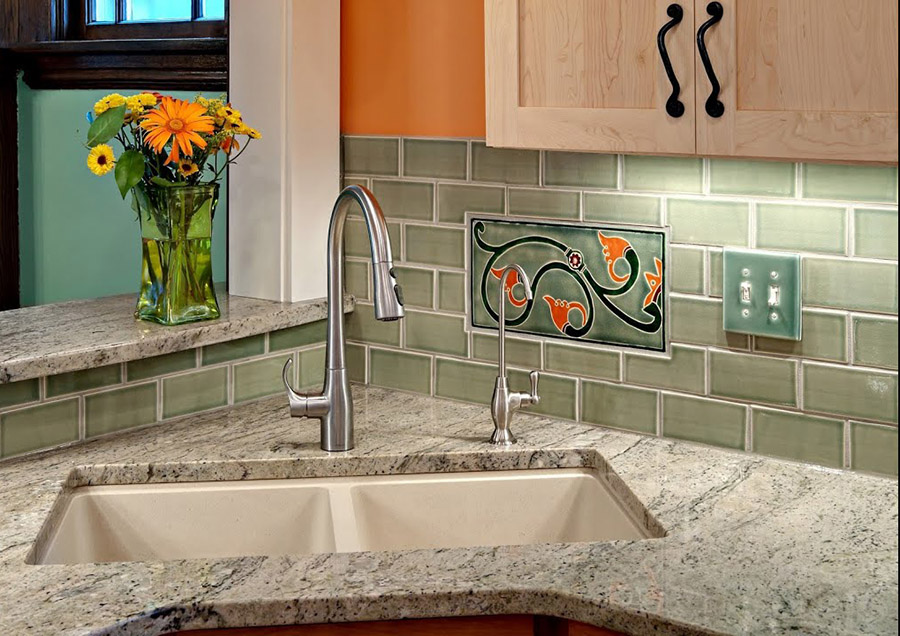 Having your kitchen sink in a corner has its advantages like saving floor and counter space that's also ideal for a small kitchen. Of course, problems also comes with it like lighting issues, hard to clean and the size of the sink is usually small.
Small Corner Sink
Corner sinks work really well in bathrooms where space is limited. They can include additional storage and can fit really nicely in the corner. Sometimes it needs to be customized due to the limited space but a standard size sink is also possible.
Corner Sink Kitchen Layout
Different things can be done to your interior to provide a distinct feel and when it comes to the kitchen, making use of the available space is really important but the appearance is also equally important. Dark countertops or white cabinets are the common colors because often times it complements the interior design.
Corner Kitchen Sink Cabinet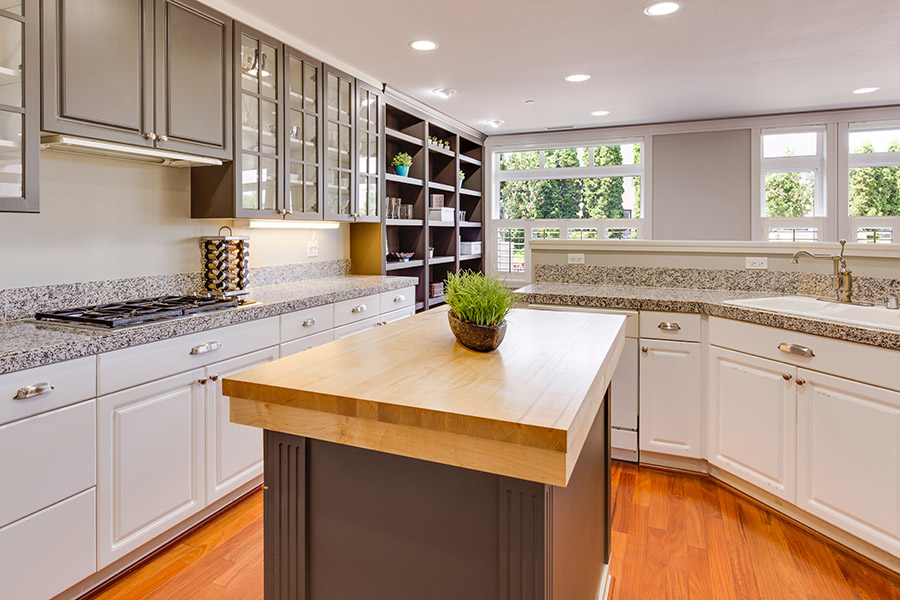 The corner kitchen sink's area behind is usually ignored and one way to make it useful is by adding a storage area You can add floating shelves or a small cabinet that can hold kitchen supplies like sponges or a dish soap dispenser. You can also add hooks to hold cups or towels.
Corner Countertop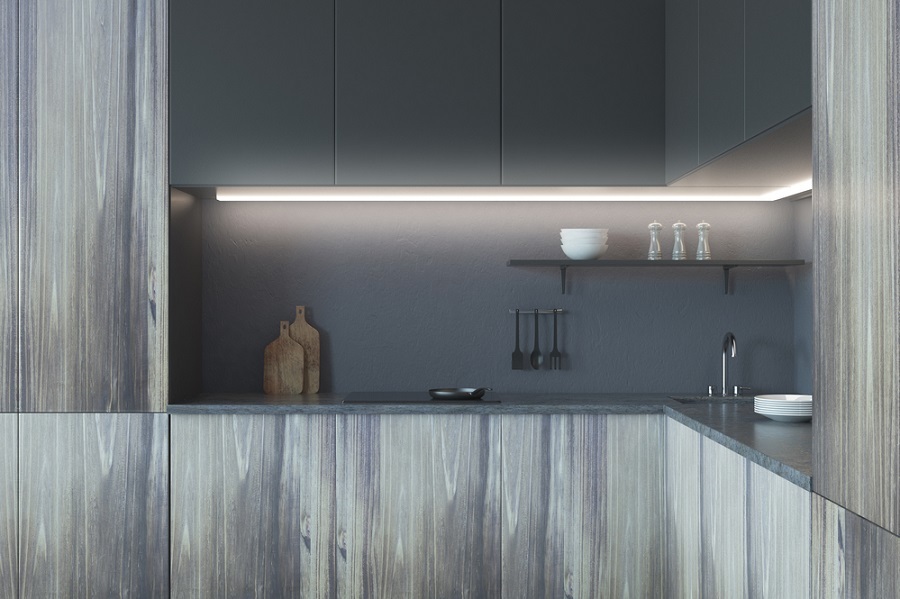 Corner sinks don't break up the flow of countertops meaning you'll have a bigger workspace. It varies in different materials, granite, stainless steel, copper, or porcelain are common choices while concrete or natural stone can be more expensive but make your countertop very stylish.
Corner Kitchen Island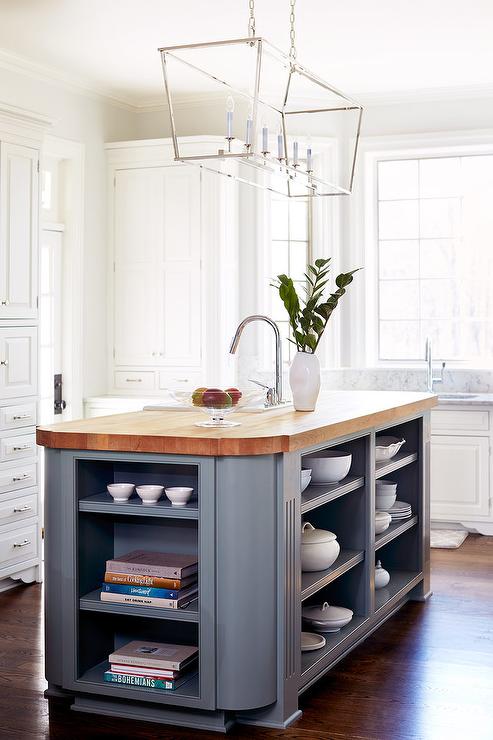 You might think that a corner kitchen island is not advisable because of the limited space but it can actually help you more. It can provide more storage, more work area, and sometimes an extra table for a quick snack. It's recommended to have a multifunctional kitchen island.
Corner Farmhouse Sink
The farmhouse sink is used when you want to hold large amounts of water and it also adds a classic, aesthetic look to your kitchen and complements a country style, modern or contemporary kitchen. Stainless steel and copper are some of the popular materials for them.
Copper Corner Kitchen Sink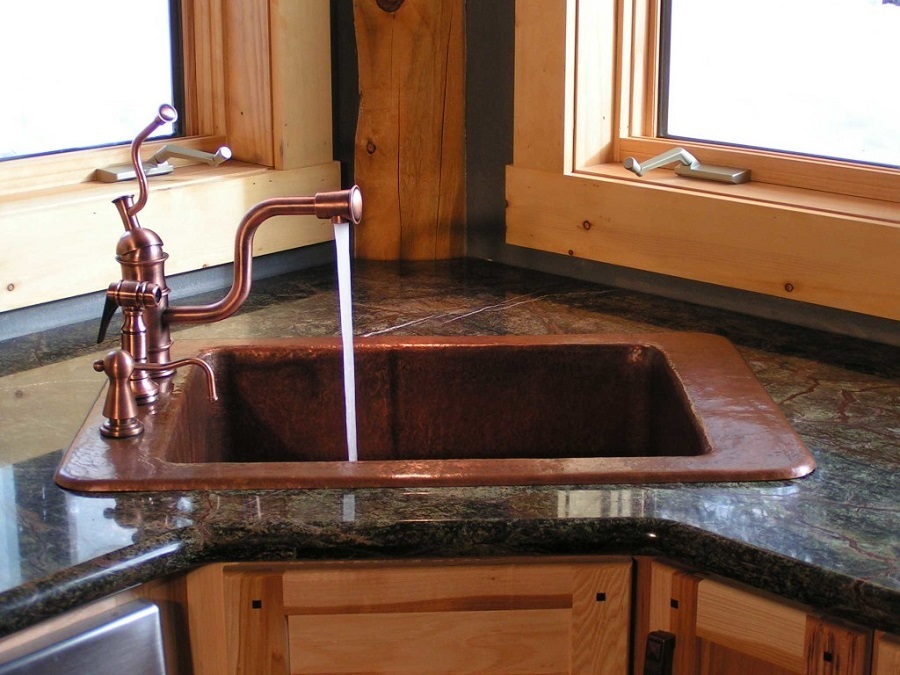 Though uncommon, copper can also be used as a material for your kitchen sink. It is really durable, unique looking, and costs way lower than other materials like marble. It has a longer lifespan, recyclable and Eco friendly.
Corner Stainless Steel Kitchen Sink
Stainless steel is one of the most popular materials for kitchen sinks due to its affordable price, low maintenance and comes in a variety of shapes, sizes, and styles not to mention that it matches most modern appearances.
Corner Apron Front Sink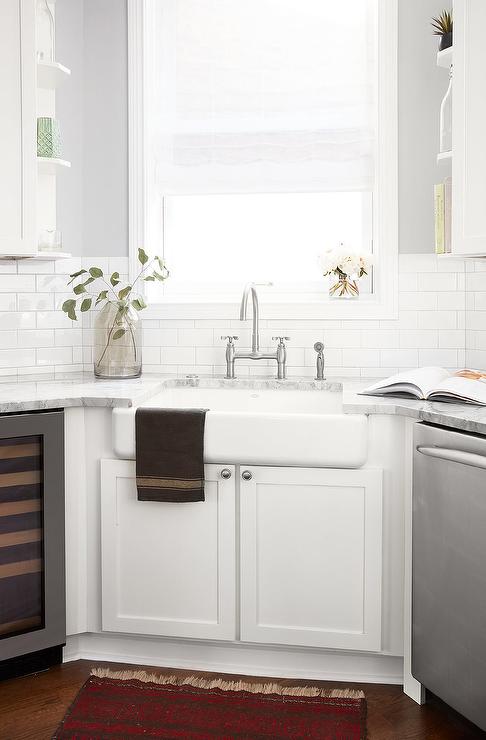 This type of sink never goes out of style and commonly for big families, an apron front sink has multiple functions, not just for washing dishes. It has no holes and can be replaced easily if the sink is damaged.
Single Bowl Corner Kitchen Sink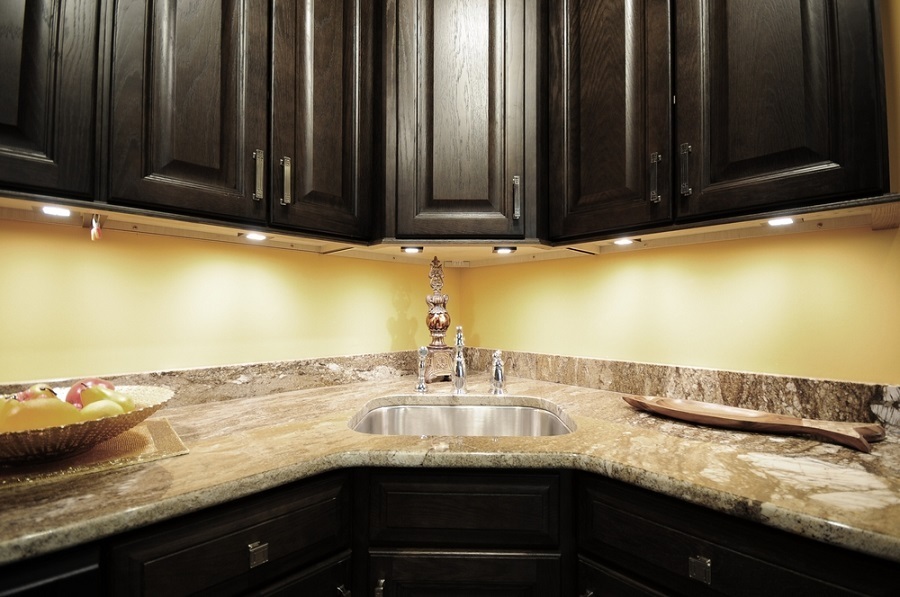 Single bowl sinks, just like the apron sink is ideal for cleaning large pots and pans or high quantities of dishes at once. You can get a white one for a cleaner look, stainless steel for sleek and modern plus durability, or an under-mount for more counter space.
Corner Sink Dimensions
The common dimension for a corner sink is usually around 36 square inches. Still, you must always pay attention to the overall dimensions to make sure your corner kitchen sink is proportion to your kitchen sink cabinets to maximize space.
Kitchen Rugs for Corner Sinks
The ideal rug for a corner kitchen sink should be non-slip since the rug will mostly get wet and can be a tripping hazard. An anti-fatigue kitchen mat is also another option as it can relieve stress and take the pressure off your feet while standing on it.
Continue reading: