Last updated on October 19, 2023
What's the best kitchen sink material? You'll find that there's no definitive answer. That's why you need to consider all the alternatives.
No material can tick all the boxes for your kitchen sink. If it's durable, easy to clean, scratch-resistant, and looks good, it will cost a lot. If you want to save, you will have to compromise. Knowing all the alternative sink materials will allow you to do that.
So here are the options with their pros and cons. You'll be able to choose what you need and find your kitchen sink ideas.
What's Inside
Stainless Steel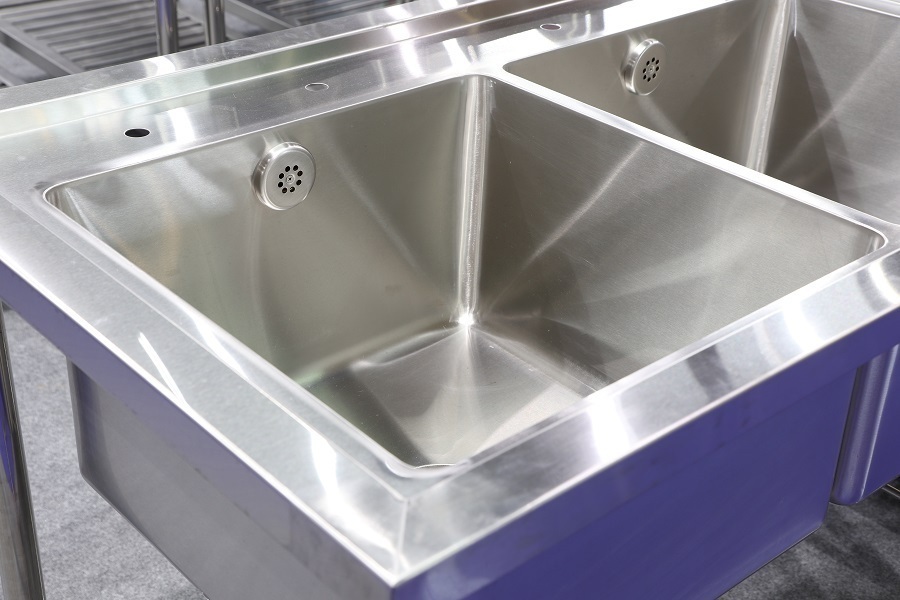 Stainless steel is the most common material used for modern kitchen sinks. It provides an affordable option while also being easy to clean and maintain (they are resistant to hard water). Kitchen sinks made out of stainless steel show fewer signs of wear than those made out of other materials.
Sinks made out of stainless steel cost more than those made out of other materials. Stainless steel sinks are used for kitchens because they're strong and durable. They also resist rusting and corroding, making them ideal for bathrooms.
You can use this sink as an undermount sink, a drop-in sink, or a wall-mounted sink. It is easy to install and maintain. It also provides you with many years of trouble-free service.
Copper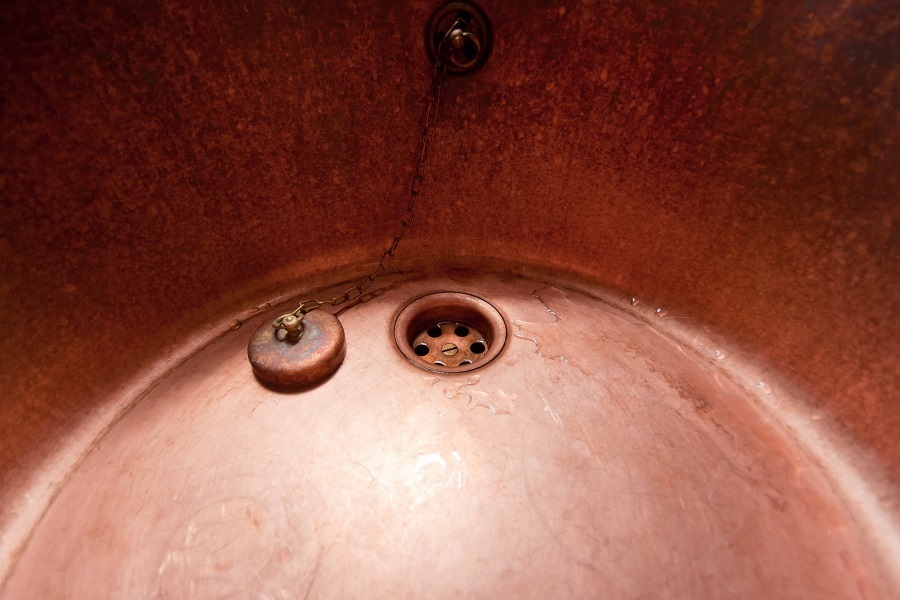 Copper has antimicrobial properties, and it's a beautiful finish. A rose-colored copper sink will make a kitchen's focal point. You can choose between a smooth or hammer-dished finish and a range of finishes. Copper boasts the ability to kill 99.99% of bacteria. Scientists have discovered that copper molecules punch holes into bacteria membranes, inhibiting their metabolism and halting growth. This makes copper one of the best kitchen sinks materials when considering that your cooking space can be a breeding ground for germs.
Copper sinks are expensive but durable. Sinks made of thin gauge metal are cheaper but break down faster.
Copper sinks are great because they're easy to clean. They also make your kitchen look nice. You should buy this sink if you want to save money.
Enamel Porcelain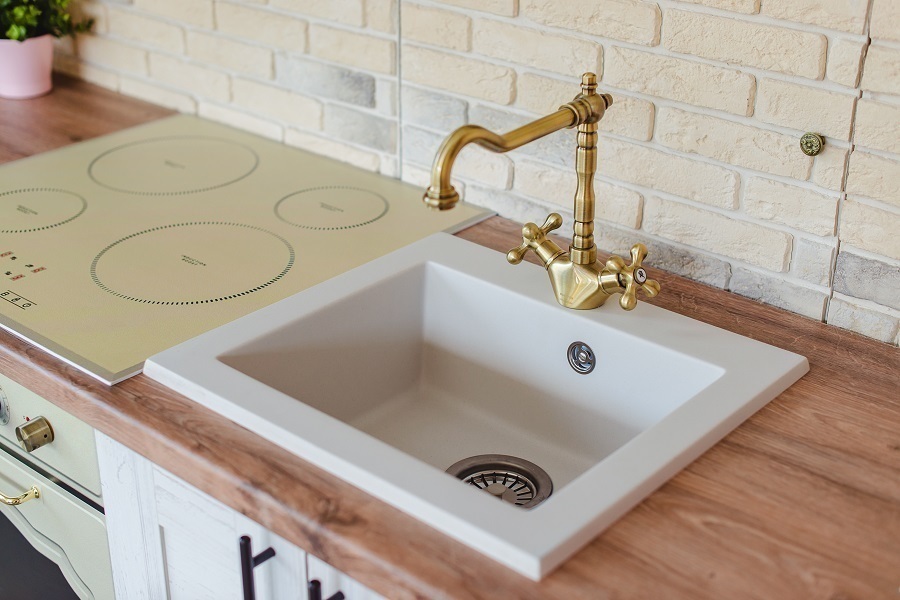 Porcelain kitchen sinks are heavy and require special care. These sinks are classic and timeless. They add to home value.
Enamel sinks are made out of porcelain or ceramic material. They come in various sizes and shapes. There are many different designs available. Most enamel sinks are designed to be placed under your kitchen countertop. Some people use them as decorative pieces, while others use them to wash dishes.
Enamel porcelain sinks are heavy and require sturdy countertops and cabinets to hold them up. They are prone to staining and scratching, so use non-acidic sponges to avoid damage. A DIY kit or professional refinishing service can restore an old enamel sink for around $300 to $500. New enamel sinks cost between $400 and $600.
Fireclay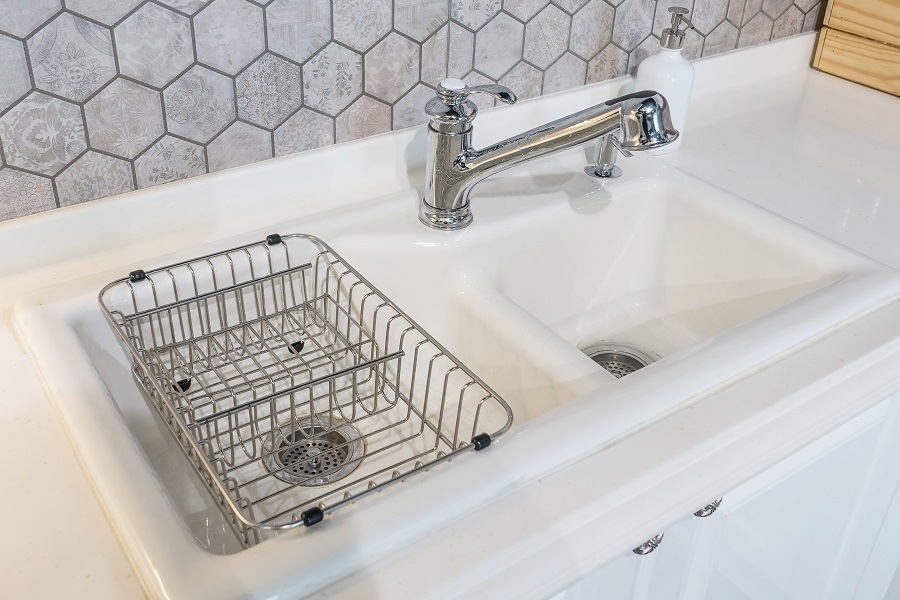 Fireclay is a type of enamel molded from white clay fused with glaze and heated to very high temperatures. These kitchen sinks resemble traditional cast iron sinks and are durable and scratch-resistant. However, they are cumbersome and expensive. They are popular in farmhouse kitchen design.
Solid Surface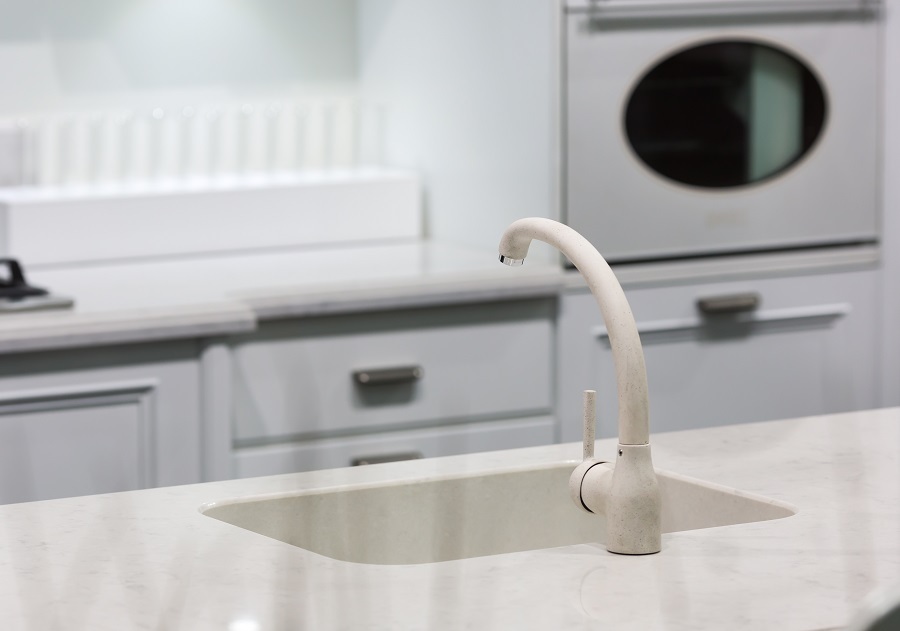 Solid surface sinks are ideal for light to medium use in small contemporary kitchens with lighter-weight cabinets and countertops. They are affordable, durable, customizable. Albeit they have a shorter lifespan, they are prone to discoloration sensitivity to extreme heat. The artificial acrylic resin is used for both countertop and sink applications. It has the appearance of enamel without the higher cost or heaviness.
Be wary of choosing the cheapest option in this category: more expensive versions contain better quality acrylic resins retain their gloss and white tone even after daily use, whereas less expensive solid surface sinks may contain calcium powder fillers and appear dingy and stained within a year. Prices range from $155 for acrylic-based solid surface sinks to $1,000+ for granite composite tops.
Solid surface sinks are easy to clean and maintain. They also come in many different styles and colors. You can choose a single bowl or double bowl design. Solid surface sinks are made from durable materials such as stainless steel, porcelain, cast iron, or granite. Solid surface sinks are available in a variety of sizes.
Natural Stone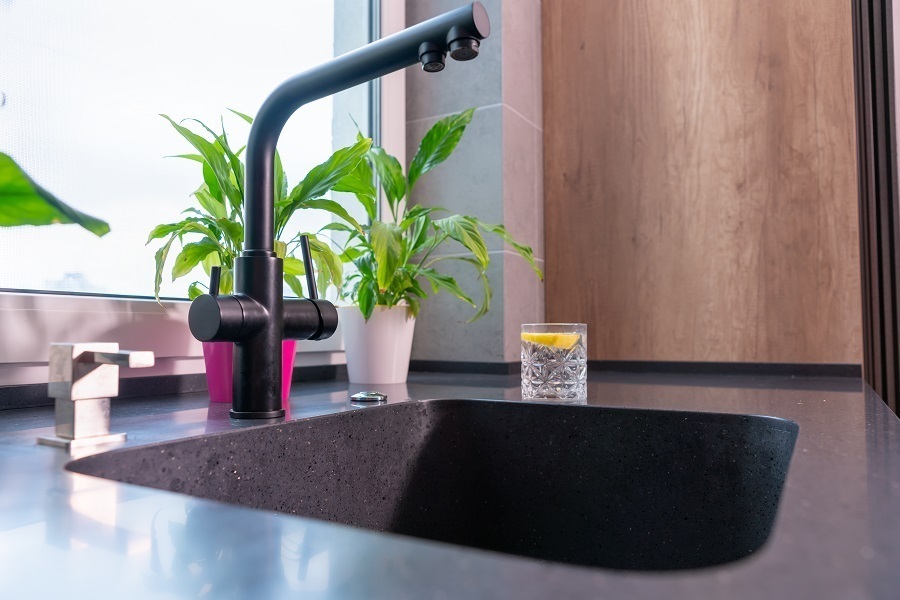 Sinks made of stone are heat resistant and add value to homes. They last a very long time and require minimal maintenance. Proper sealing is necessary to prevent staining. Popular natural stone materials include marble, limestone, slate, granite, quartz, etc.
Sinks made of stone are very solid and durable. You should seal them properly to protect them from scratches, stains, and chemical damage. These sinks are very heavy, so you need to reinforce your cabinets to support them. Pure quartz, marble, granite, or slate sinks will cost at least $1,000, not including installation.
Composite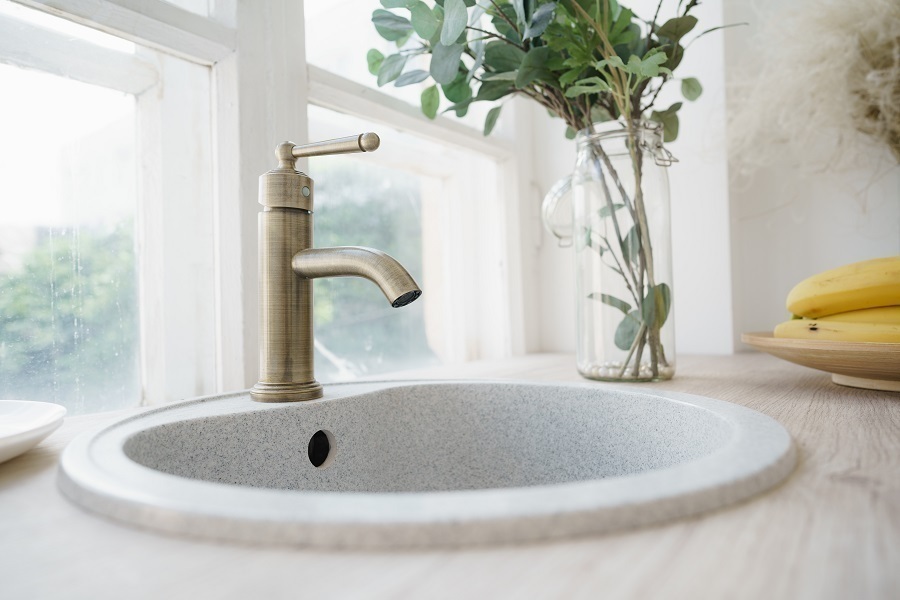 Composite sinks are more affordable than granite and stainless steel. Their appearance is similar to stone, but they're much cheaper. Composite sinks come in many different styles and colors. They stand up to heavy-duty usage, and they require no additional sealing. However, they can be damaged by extreme temperatures.
Enameled Cast Iron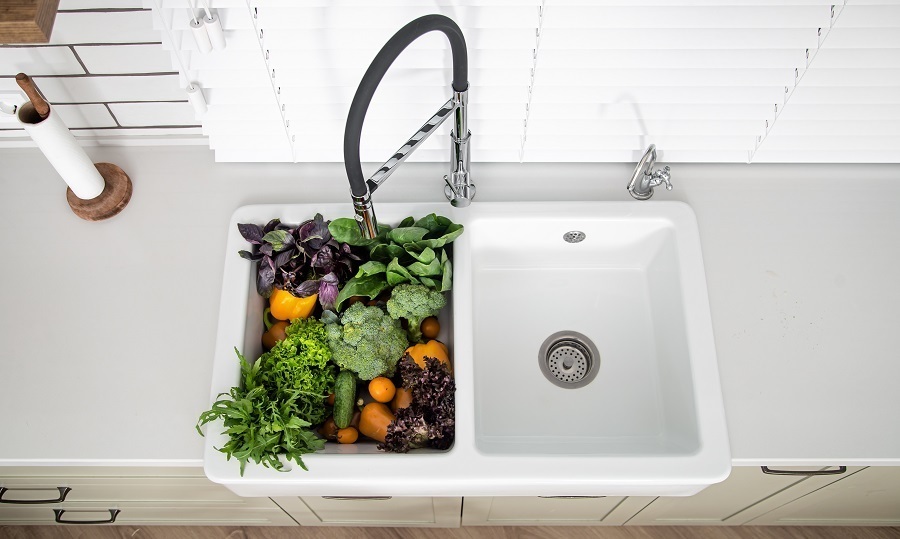 Cast iron sinks are heavy and durable. They come in many different colors and are very durable. Sinks are usually coated with porcelain or ceramic enamel to protect them from stains. These materials resist staining and are easy to clean.
Enameled cast iron sinks are heavy and sturdy. They're great for counters and cabinets because they're strong enough to hold up heavy objects. Cast iron sinks are also easy to clean and maintain. However, the sink could crack if you drop something heavy down the drain. And if you use an abrasive cleaner, the sink could rust. To fix these problems, you'll need to refinish the sink.
Granite or Quartz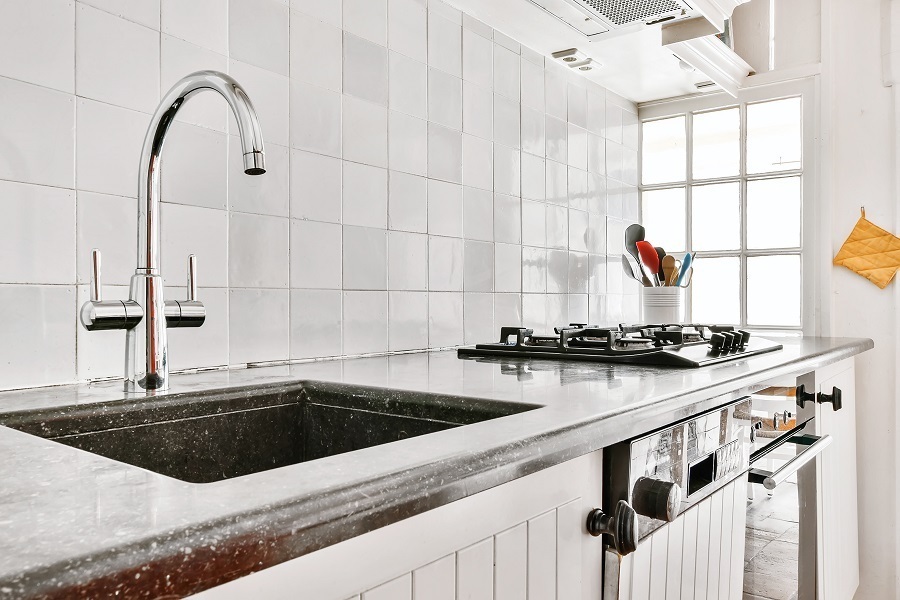 A popular option. Solid stone sinks come in at a higher price than other materials. They are made of the same material as your countertops, making them very durable. They hold up well against scratches, staining, and other damages.
Stone sinks should be sealed regularly. Darker colors may show scratches or other damage. Light-colored sinks may show scratches or other marks.
Acrylic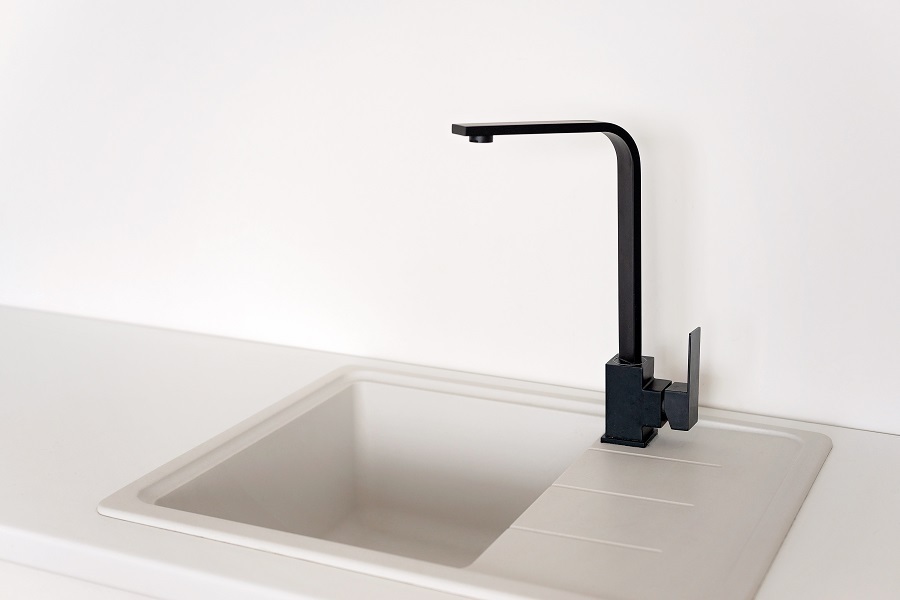 Acrylic sinks are made of a strong material that is easy to clean. They come in a wide range of colors and designs. Acrylics are lightweight, but they are also durable. They are resilient and won't break easily. Acrylics are generally tolerant to heat, but they may stain if heated too long.
Resin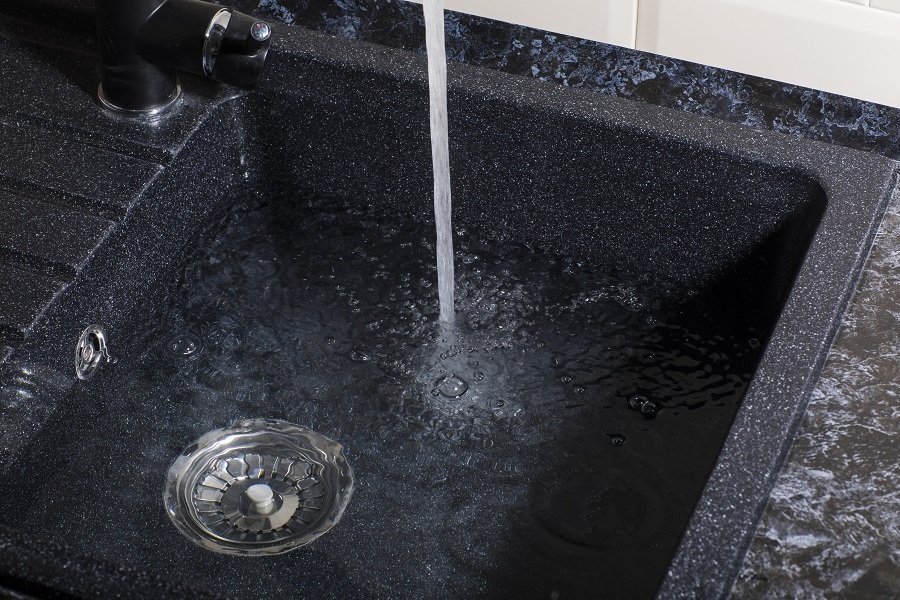 It is possible to get a kitchen sink that uses resin in its design. It is a strong and durable material that looks good. Resin is usually used in a composite with other materials. Because of its versatility, resin makes kitchen sinks of exclusive designs.
FAQ
Which material sink is better for the kitchen?
The answer depends on what you want. If you have a budget of around $500, then go for a composite sink. This type of sink comes in various shapes and sizes, and it's extremely durable and easy to maintain.
What is the most durable type of sink?
If you don't mind spending extra money, go for a cast iron sink. Cast iron sinks are the strongest and most durable sinks available. But they require regular and thorough cleaning.
What is the most scratch-resistant kitchen sink?
Go for a solid stone sink. Solid stone sinks are extremely durable and will not leave any scratches even after years of usage.
What is the easiest sink to keep clean?
Enamel sinks are very easy to clean, thanks to their glossy surface. But they are not scratch-resistant.
Continue reading: